Version 2.1 has finally arrived, and with it, even more Genshin Impact characters to wish for and try out in our parties. The Raiden Shogun and Sara banner has begun, bringing the all-powerful Electro Archon and her loyal general to the fray. Crossover character, Aloy, from Horizon Zero Dawn has also released, though only on PlayStation for now. And that's not mentioning that we've still got Kokomi arriving later in Genshin Impact 2.1.
With so many new Genshin Impact characters, tier lists are more important than ever. That said, with the right Constellations, Elemental Resonance, as well as weapons and artifacts, any character in the game is viable. But if you're just starting out, and don't want to shell out money every time a new banner drops, it's useful to know the the general strength, utility, and rarity of characters when you're building a team. Every Genshin Impact character can be powerful if you build them right, but chances are you're never going to have every character.
So, if you want to build a decent team from what you have or aim for that ever elusive meta, this Genshin Impact tier list will help get you started.
Upcoming Genshin Impact characters
Now that the Raiden Shogun and Sara's Reign of Serenity banner has released, there's only one more character coming in Genshin Impact 2.1, and that would be Kokomi. The Hydro healer and priestess of Watatsumi Island should arrive on September 21, if the duration of the current banner is anything to go by.
Aloy has also released to PlayStation users, but unfortunately, the Cryo archer won't appear on PC until Genshin Impact 2.2, which should drop on October 13 based on the usual version release schedule. Based on beta leaks, it looks like we might get Ayaka's Pyro manservant, Thoma, as a character in version 2.2, but that's not for certain, yet.
Here are the best Genshin Impact characters
The best Genshin Impact characters are:
Genshin Impact tier list
S-tier
A-tier
B-tier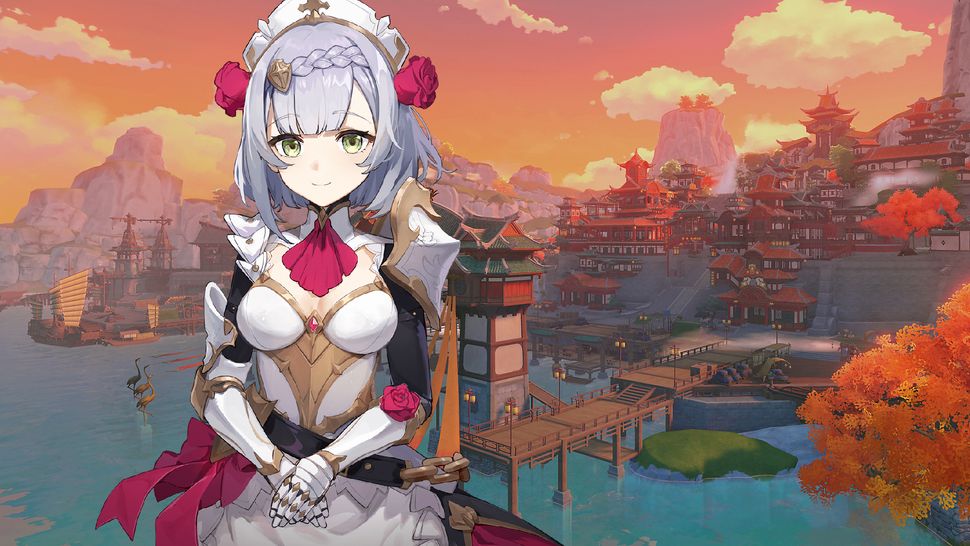 C-tier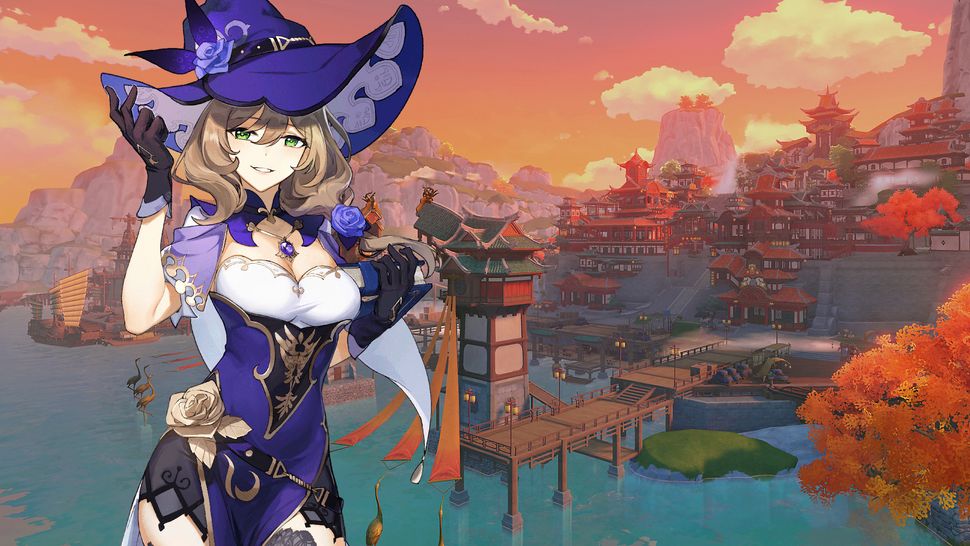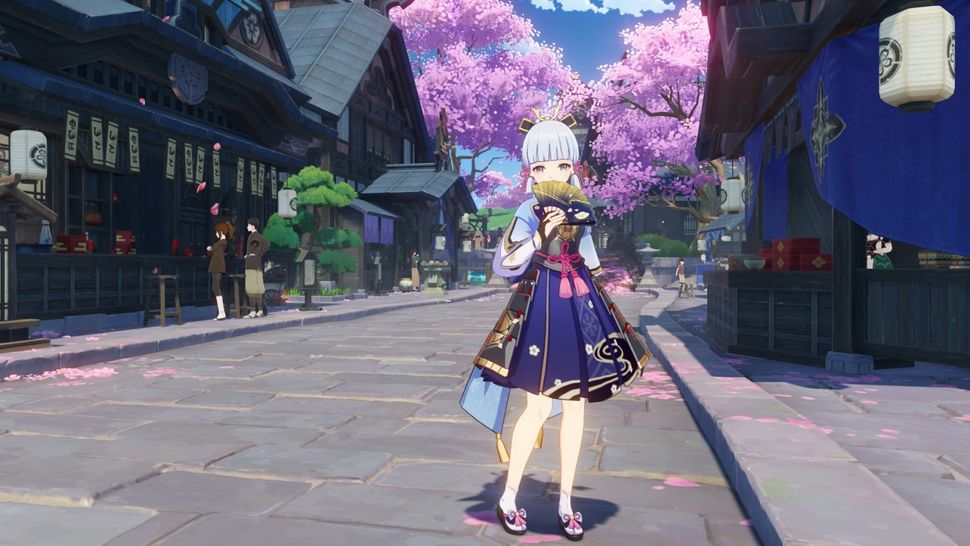 New Genshin Impact characters
The latest new Genshin Impact character is the Raiden Shogun, a five-star Electro polearm-wielder you can currently wish for using the Reign of Serenity banner. Now, we know Archons are more powerful than most regular characters, just look at Venti, and Zhongli once he received that rework, but the Raiden Shogun offers some pretty crazy utility.
She's a decent damage-dealer in her own right, and like Mona, she scales well with Energy Recharge, but she can also recharge other character's bursts with her Musou Isshin, making her a great battery. Her Eye of Stormy Judgement skill also hits any enemy you do with Electro, which makes her a good pairing for both archers and melee fighters in terms of elemental reactions, and it has a pretty long duration, too.
The second new Genshin Impact character is Sara. A lot of people are comparing Sara to Bennett, since her Tengu Juurai elemental burst and skill all grant an attack boost for characters in their vicinity. But this boost can also apply to her, making her a decent support or sub-DPS. Her Crowfeathers, in particular, are really interesting, since they are the first ambush-based ability we've seen in Genshin Impact, and it'd certainly be cool to see more of them further down the road.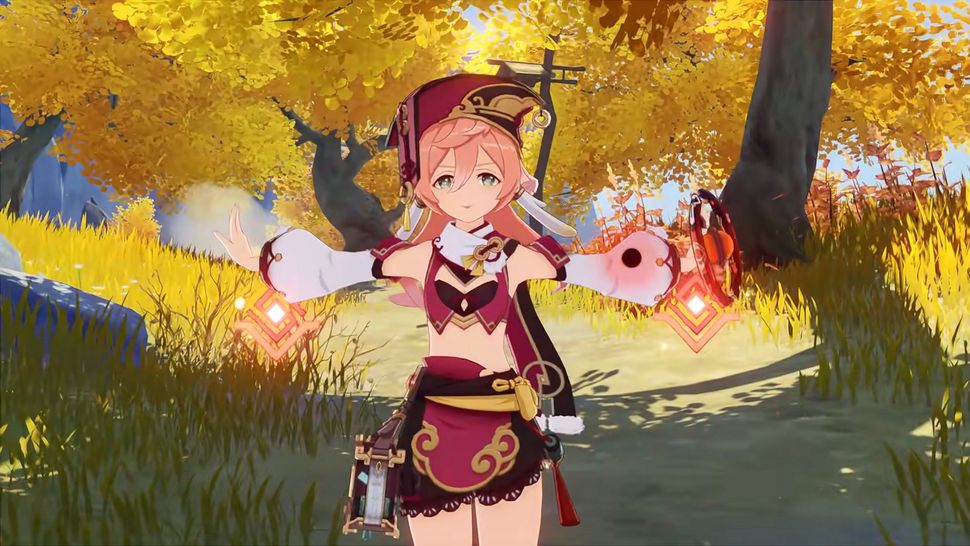 How to get Genshin Impact characters
To get Genshin Impact characters, you have to use the game's gacha system to 'Wish' on a banner. You use Genshin Impact Primogems to purchase Intertwined Fate or Acquaint Fate that amount to a single wish and can be used individually or in sets of ten for a guaranteed four star hero.
Different banners feature different characters and boosted pull rates, so if you want a specific character and don't want to spend money, it's better to save up your Primogems and wait for them to be featured. The Genshin Impact pity and soft pity systems are also important to understand:
After nine wishes without a four star, the tenth wish is guaranteed to be four star.
After 89 wishes without a five star, the 90th is guaranteed to be a five star. From 75 wishes onwards the chance to pull a five-star is increased every wish until it hits 100% on the 90th.
After 79 wishes on a weapon banner without a five star, the 80th is guaranteed to be five star. From 65 wishes onwards the chance to pull a five-star is increased every wish until it hits 100% on the 80th.
If you pull someone you already have, they are converted into an item that lets you unlock a Constellation upgrade for your current version of the character. Genshin Impact also gives you five free characters (and one who is technically free):
Amber: Story progression
Noelle: Use ten of your free starting wishes on the beginner banner
Kaeya: Story progression
Lisa: Story progression
Barbara: Clear 'Song of the Dragon and Freedom' quest
Xiangling: Clear floor three, chamber three in the Spiral Abyss
You purchase further characters from a rotating pool at Paimon's Bargains with Masterless Starglitter, a resource you accumulate through wishes. It's lesser twin, Masterless Stardust, is also earned through wishes and can be used to buy both kinds of Fate.