LG has set the bar for gaming on a big screen OLED TV with its stunning CX series, but unfortunately, OLED has traditionally carried a huge premium over LCD. Until recently, that is—we saw a massive $600 price cut on LG's 65-inch CX OLED TV for Black Friday, which seemed unbeatable at the time. But then Cyber Monday came along and said 'Hold my beer', and knocked an additional $50 off the price, bringing it down to $1,849.99 at Best Buy.
Black Friday deals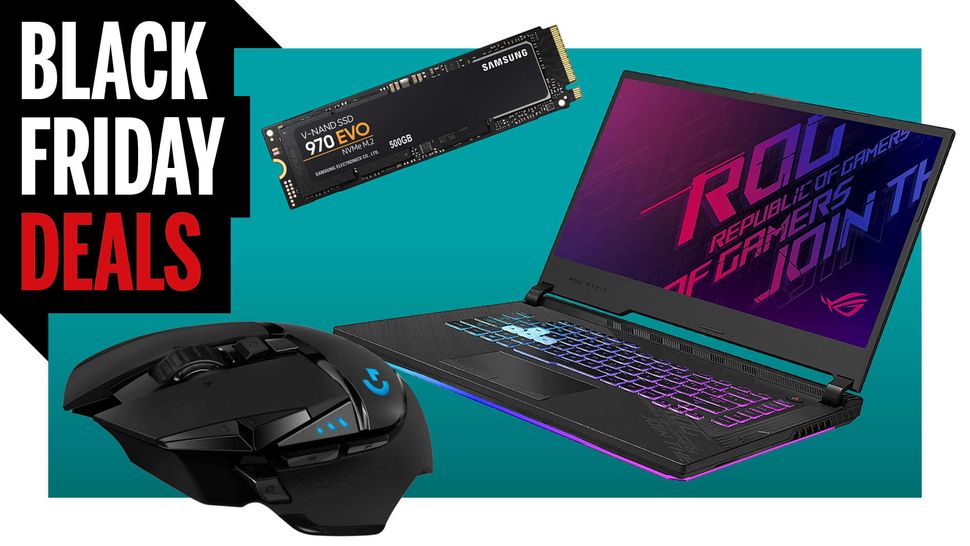 Black Friday 2020 deals: the place to go for the all the best Black Friday bargains.
That is a colossal discount on what amounts to the best gaming TV around. Part of what makes it so great, other than having an OLED panel (which is a selling point all on its own) is it features HDMI 2.1 connectivity. Having HDMI 2.1 paves the way for 4K HDR gaming at 120Hz, which is too bandwidth intensive for previous HDMI standards. You also get PC-friendly amenities like FreeSync Premium and G-Sync support on this TV.
This means you can take full advantage of the best graphics cards, including the Georce RTX 30 series and AMD's Radeon RX 6000 series. Same goes for both next-gen game consoles—PlayStation 5 and Xbox Series X—which tap into HDMI 2.1's capabilities (when you can actually get your hands on any of this shiny new hardware, of course).
Not everyone has the space or budget for a 65-inch OLED screen (or is willing to splurge on one). We get it, and so does LG, which offers smaller and more affordable size options within the CX series. You can also get one at a discount—the 55-inch model is marked down $300 right now, to $1,399.99 at Best Buy. And there is a 48-inch model—the first OLED TV under 50 inches, so a pretty big deal for us PC gamers—but it is selling at just a $50 discount for $1,449.99 at Best Buy, so it's not actually the best buy of the bunch. Still, it's an option.
LG OLED65CXPUA | 65-inch | OLED | 4K | $2,499.99
LG OLED65CXPUA | 65-inch | OLED | 4K | $2,499.99 $1,849.99 (save $600)
The best 4K TV for gaming at a deep discount is ready to out your RTX 3070 or RX 6800 XT (when you eventually get one). The LG CX series is unmatched in terms of color and contrast, and this is as close as you can get to the perfect gaming panel.
LG OLED55CXPUA | 55-inch | OLED | 4K | $1,699
LG OLED55CXPUA | 55-inch | OLED | 4K | $1,699 $1,399 (save $300)
If you don't have the space for the 65-inch behemoth above, then don't fret: this smaller model is just as good as the larger one, but with a smaller footprint for $300 off. If the 55-incher is all you can fit or afford, it's still a great deal.
To reiterate, this is the closest you can get to perfection in a 4K gaming TV today. Sure you could just pick up any old $500 4K TV, but you'd be missing out on the beautiful contrast and colors, rapid response times, and wide viewing angles with Dolby Vision, Dolby Atmos, and HDR10 that make the LG CX series sing. If you've picked up a cutting-edge GPU or new console, this is the perfect match.
Also, it's worth noting that Best Buy is offering an extended holiday return period, meaning that purchases such as the LG CX made before January 2, 2021 can be returned or exchanged up to January 16 (doubtful you'll be doing that). However, if it's a traditional monitor you're looking for—try as you might, a 65-inch TV just is not fitting on your desk—check out our top-tier Cyber Monday gaming monitor deals.