You'd be forgiven if you don't feel the desire to spend money on a pair of gaming cans for your desktop, earbuds for your walk to work, and audiophile headphones for lounging with some tunes. There's a benefit to more specialised equipment, but it's an expensive and potentially cluttered existence. But there is another option, and one that needn't see you sacrifice utility or features for it. A headset that surprisingly suffices, if not shines, for all of those many uses: the Bang & Olufsen Beoplay Portal headphones.
The Beoplay Portal headphones are a single headphone with the aptitude and attitude of a scout sixer: they're prepared for just about everything and anything. There's a gaming headset capable of holding its own on the desktop, but thanks to a built-in microphone, sleek and compact style, Bluetooth and 2.4G wireless connectivity, and active noise-cancelling (ANC), this set of cans is an excellent fit for heading out and about. They'll even hook up to your PlayStation 5, saving you a buck or two there.
Let's start with the all-important metric of audio quality. What's a portable, multi-use headset if it doesn't sound great? With Bang & Olufsen I had high expectations and I'm glad to say they have been met by the Portal. With a closed-back design and solid noise isolation, I had expected some spiky audio, but that's far from the case here. They're surprisingly vibrant and lush and that makes for easy gaming/listening over a long period of time.
You need to be able to place footsteps and gunshots to come away from a match of Hunt: Showdown with the bounty and your life, and the Portal absolutely nails what I ask of it. It delivers a snappy and detailed response that doesn't hinder my gameplay, and I've not been afraid of pushing the volume with these headphones as the Portal doesn't introduce excessive feedback or lose quality at higher volumes.
Portal specs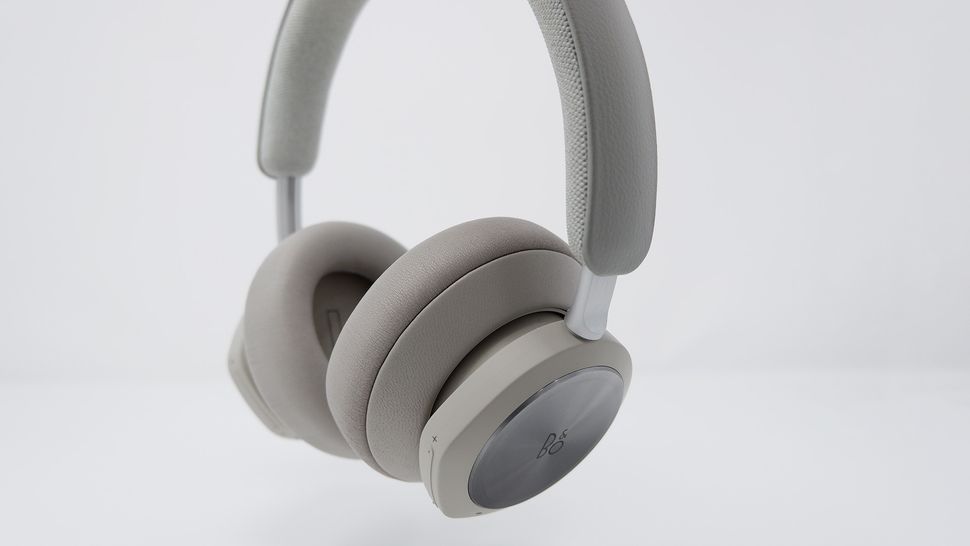 Frequency response: 20Hz - 22,000Hz
Drivers: 40mm
Microphone: 4 Digital MEMS Voice Mic (2 mics shared with ANC)
Noise cancelling: Yes, active
Connection: Bluetooth 5.1, 2.4G dongle, USB Type-C, 3.5mm
Battery: 19 hours with wireless, Bluetooth, ANC enabled / 42 hours with Bluetooth and ANC enabled / 60 hours with Bluetooth only
Charging: Approx. 2 hours till full
Weight: 279g
Vegan friendly: No
Price: $499 / £449
All round, these cans are great for gaming, and they're not caught short with music either. The Portal performs at its best with midrange and high tones, and those are the most defined and immediately noticeable qualities when you put some high-quality audio through the drivers. If you want a punchy bass line to shine you'll probably want to look elsewhere, however. There is a decent bass response here across some of the lower range, but not the depths of bass I really want for electronic music or similar. You can unlock a little more kick on the low-end by cranking the headphones up to a pretty excessive volume, but when you do that it becomes a lot spikier in the mids and highs. Generally, I'd say there's a great mix of response through the range with the Portal cans, just with a little more focus on the mid to high-end side rather than the lowest lows.
The noise isolation on these headphones is decent enough with the plush and comfy ear pads. Though something to note if you're vegan: these are made of leather (New Zealand lambskin, apparently) which means the Beoplay Portal cans definitely aren't a vegan-friendly product.
On the topic of noise isolation, however, there's more than just passive padding and the skin of baby sheep to keep the outside world out and your audio in. Twin microphones on the outer edge of the earcups, facing away from your head, are used for ANC. And this is some seriously impressive ANC. I recently travelled on a coach for six hours and thought it would be a good time to try out the ANC on these headphones in real-life—a good way to block out the crunching, chatting, and general road noise from a rattling National Express coach rolling along a British motorway. And the Portal cans absolutely did that. With these headphones on my head and ANC enabled, I couldn't hear much else but the soothing tones of Tidal.
The flip side to this noise-blocking functionality are the features Own Voice and Transparency mode. Own Voice feeds your own voice back through the device while your microphone is in use, while gaming and chatting over Discord for example. Transparency mode feeds you back some of the sound from your surroundings back to you while blocking out repetitive noises. Transparency mode means you can still hear the doorbell go while you're using ANC, to give a real-world example. Transparency mode and Own Voice are both controlled via a swipe-action touch slider on the left-hand ear cup. Which mode is active depends on whether the microphone is in use.
Both features are impressive, too. Largely I tend to keep ANC activated without listening out for other sounds, but it does give you that little bit more flexibility if you're listening out for a parcel to be delivered, as I have a few times. All in, the ANC on the Portal is really impressive, and this added functionality just builds on that.
Talk of the broad feature set does bring me onto something important: the Beoplay Portal is the first headset I've reviewed where I really recommend reading the user guide before using it. There's just so much to it and you might genuinely miss something or not know how to get the most out of it without the guide. I don't say this lightly—I'm usually a rip-open-the-packaging-and-start-using-the-product kind of guy—but you might never know there are touch controls on the metallic plates on the outside of the headset if you don't read the manual thoroughly, for example. And you definitely won't know they change function depending on whether you're connected via Bluetooth or USB dongle without looking.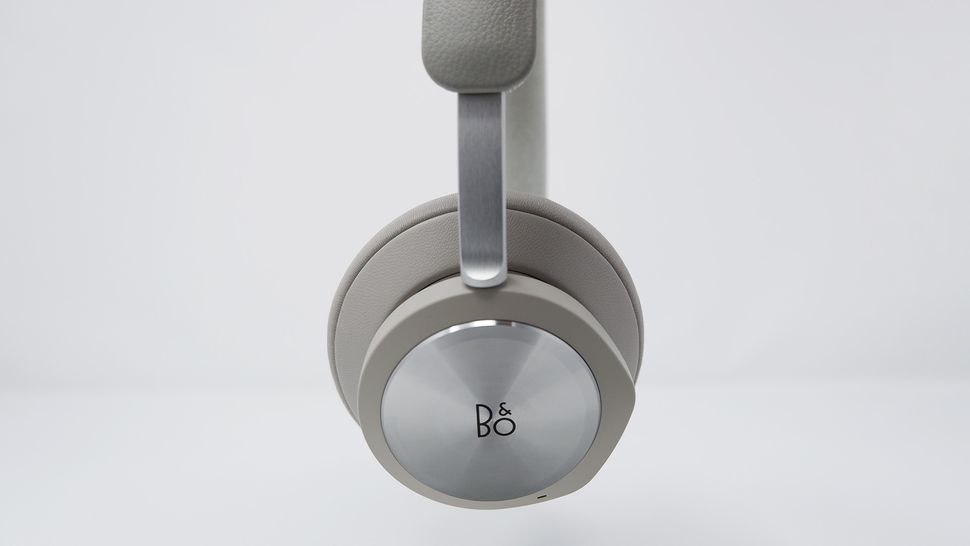 That's how you mute the microphone, by the way: two taps on the right ear cup. Pretty neat.
Let's talk about that microphone. There are actually two microphones on either ear cup, those partially responsible for ANC alongside two more for voice pickup. These combine to become, what Bang & Olufsen calls, Virtual Boom Arm. Basically, there's no microphone arm to get in the way if you take this headset on the bus, all that functionality is built right into the ear cups themselves.
Without a physical mic arm it does sound a little different to headsets that do have one, however. The Portal is definitely quieter, and if you're particularly softly spoken you might have to speak up to get your teammates to hear you clearly. I'm not that soft spoken and I was told I was a little quiet on a handful of occasions. Similarly, the quality isn't majorly impressive, and while it's not bad quality per se, it's middling.
Listen to the Portal headphone microphone with the Soundcloud embed below.
Ultimately you're trading quality for convenience. Compared to cheaper headsets with microphones built into the ear cups, such as the official PS4 headset from way back when, the Portal is of a far superior quality. It's just a different approach to one with a boom arm and a more direct, larger unit, and it comes with both benefits and drawbacks for that.
I prefer, in this instance where this is a one-size-fits-all sort of headset, mostly because of the compact boom-less mic design. That way I can use this headphone anywhere without worrying whether I've brought my microphone with me or whether I look silly with a mic flipped up on the side of my headphones. Though, if it was purely a headset designed for the desktop, I will admit that I'd prefer the dedicated mic arm.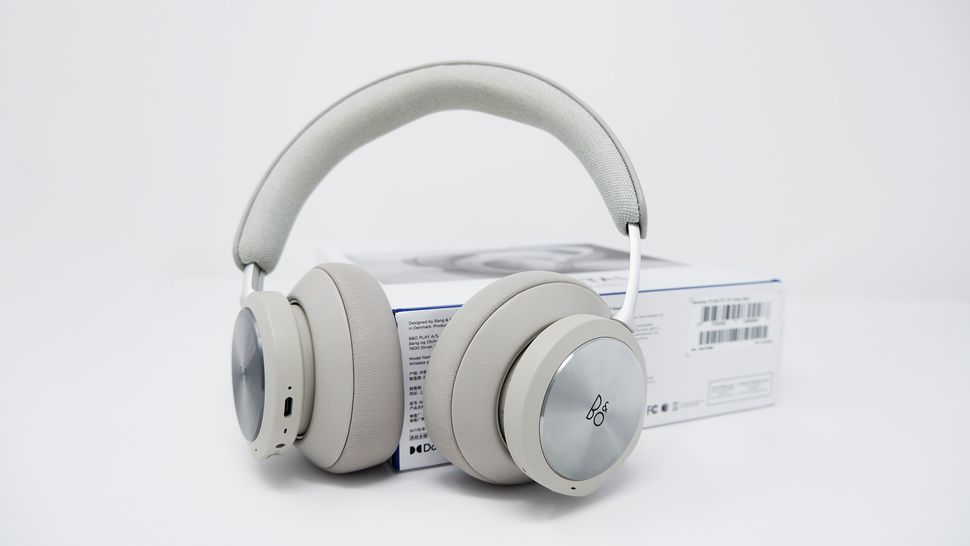 But one thing I've failed to mention thus far is the price. At $499/£449 the Portal is equally priced to match both the gaming headset and wireless earbuds it's built to singularly replace. There's no denying that is a tremendously large price tag, even for a high-end headset, and only slightly softened by its ability to fill so many roles in your day-to-day life. Thankfully it feels as premium as it should for a headset costing this much cash. The interface on the headset is simple to get to grips with quickly, and even the wireless to Bluetooth connectivity is wonderfully seamless—I can get up from playing music on my desktop, boot up Tidal on my phone, and continue listening to music without even pressing a button. You could even take a call on your phone while playing a podcast simultaneously if you really wanted to.
For its compact and comfy design, numerous context- or connection-driven features, and decent battery life that will comfortably last a full day of constant use, the Portal is the all-round headset I want it to be. It will perform any (reasonable) task you ask of it with ease and style, and it's so convenient to use one headset across all your devices. The Bang & Olufsen Beoplay Portal might just be the one and only headset you need for modern life, acting as a universal pair of cans that you really don't have to think twice about using with any device. Though that doesn't necessarily come cheap.