There's nothing quite like the feeling of installing the best SSD for gaming in your PC and watching it boot up in the blink of an eye. We're all chasing that same feeling of immediacy in the latest games, too. With today's speedy SSDs you needn't have to wait on the loading screen as all your friends start playing without you, calling you names and asking: "Why are you even here, we don't know you." Just me?
Buying the best solid-state drive, or SSD, and installing it in your gaming PC can be a trivial task, but you'll need to know a few basics before you get started. First off, you probably don't need me to tell you just how much faster an SSD is over a traditional hard drive, or HDD—that's a given. But there are different types of SSD to be on the lookout for, and each with their own theoretical max performance, form factor, and compatibility.
For starters, there are SATA drives. These run on the same interface as your humble HDD—and therefore are often throttled for bandwidth. You'll usually find these in the 2.5-inch form factor, but M.2 variants are available. While a little slower than the NVMe SSDs outlined below, these are widely compatible with most systems and deliver a mighty boost to performance over a HDD boot drive.
If you want something a little faster, you'll need to look to the NVMe interface. These drives— mostly in the M.2 form factor—plug directly into your motherboard and provide even faster speeds than a conventional, SATA-based SSD. Even if you have one of the best gaming motherboards, you may only have room for one or two of these drives (always check your board manual for compatibility), so you can't completely switch, but adding one as your boot drive is a solid way to improve performance. We have a couple of recommendations for M.2 drives on this list, but there's a more comprehensive breakdown of how to pick one on our list of the best NVMe storage.
Regardless of what type of drive you're buying, it pays to stick to reliable brands (a poorly made SSD may brick for no discernible reason) and check both sequential and random I/O numbers, which indicate how fast a drive can process large tasks and groups of unrelated tasks. Between the benefits of having strong read speeds and the potential pitfalls of low-quality kit, it pays to rely on something, reliable.
Best SSDs for gaming
Image 1 of 1
1. Crucial P1 1TB NVMe
Great performance, price, and capacity
Capacity: 1TB | Interface: M.2 PCIe 3x4 | Sequential IO: 2000/1700MB/s read/write | Random IO: 170K/240K IOPS read/write
Can be faster than SATA
Respectable brand
Solid power efficiency
Reduced performance when full
QLC results in weaker random IO
On paper, the Crucial P1 is the obvious choice in this roundup. With the highest advertised read/write speeds on our list, paired with a budget price point, it seems like there's no contest. It costs less than many SATA drives.
Unfortunately, the rated speeds don't always hold up under load or when the drive is mostly full. With the P1 filled to around half of its rated capacity, we experienced transfer speeds more closely resembling SATA SSDs. That's due to the QLC (Quad-Level Cell) NAND, which stores 4-bits of data per cell.
Still, for gaming workloads it rivals most of the SATA drives on this list, and there's little reason not to make this a part of your next budget build, assuming you have an NVMe slot. The Crucial P1's low price point and compact, reliable form factor make it difficult to pass up, especially if you're set on an NVMe drive (and have the requisite M.2 slot).
Image 1 of 2
Image 2 of 2
A balanced blend of price, performance, and reliability
Capacity: 1TB | Interface: SATA 6Gb/p/s | Sequential IO: 550/520MB/s read/write | Random IO: 98K/90K IOPS read/write
As fast as SATA gets
Proven Samsung reliability
SATA bottlenecks
Sometimes higher prices
If there's one company that tends to rule in the SSD market space, it's Samsung. The 850 Evo was a long-time favorite and remains viable even today, but the 860 Evo line has largely displaced it. Samsung trades blows with Crucial for our top pick, depending on capacity and current prices, but both are excellent drives with proven reliability and performance.
The 1TB 860 Evo hits the sweet spot for price and performance, and the higher capacity models are also worth a look, especially as they're relatively cheap and dropping in price as the months go by.
These are great SATA drives, and you're unlikely to have compatibility issues here. Any PC build in the last 15 years will have a SATA port, whereas the newer Samsung 970 drives require a PC typically built within the past 3-4 years. The 860 Evo remains one of the fastest SATA drives overall, and Samsung has a well deserved reputation for reliability. It's often on sale for less at Amazon or Newegg, so keep an eye open for discounts.
Read our full Samsung 860 Evo review.
Image 1 of 2
Image 2 of 2
3. Samsung 860 QVO 2TB SATA
High capacity SATA at a reasonable price
Capacity: 2000GB | Interface: SATA 6Gb/s | Sequential IO: 550/520MB/s read/write | Random IO: 97K/89K IOPS read/write
High capacity
Reliable
Encryption options
Pricey (but 2TB!)
QLC is slower than TLC
Samsung is often the first with groundbreaking storage technology and delivers rock solid products. The Samsung 860 QVO is a great representation of these principles. It was the first major QLC drive (4-bits per cell), helping to drive down costs.
The 860 QVO doesn't deliver lightning fast transfer speeds when compared to other SATA SSDs, but it offers a safe and reliable storage platform. While it does share very similar specifications to the tried-and-true Evo line of Samsung SSDs, the QVO provides additional security precautions in the form of AES 256-bit encryption with Windows Bitlocker support.
The 860 QVO is an obvious choice for anyone that needs to store large amounts of sensitive data, but its price tag makes it difficult to recommend when set against it's peers. It's why we're specifically recommending the 2TB model, where $20 extra gets you the peace of mind Samsung provides.
Image 1 of 4
Image 2 of 4
Image 3 of 4
Image 4 of 4
4. Intel 660p 2TB
High capacity and low cost make the 660p a winner
Capacity: 2000GB | Interface: M.2 PCIe 3x4 | Sequential IO: 1800/1800MB/s read/write | Random IO: 220K/220K IOPS read/write
High capacity
Solid Value
Slows down as it fills up
Lower endurance
When it comes to speed, it's tough to beat an NVMe drive's sequential transfer rates. The Intel 660p easily beats any SATA drive for such workloads, and for gaming use it delivers consistent performance with a high storage capacity. It's also the cheapest 2TB SSD currently available, period.
There are two drawbacks. One is that performance can drop when the drive is more than about half to two-thirds full, and random write performance can be pretty low. That's typical of all QLC drives.
The other potential concern is that it has a lower rated endurance. The 512GB model is rated at 100TBW, while the 2TB drive has a 400TBW rating. But let's put that into perspective. 100TBW is about 55GB of data writes each day, every day, for five years. No consumer workload is going to do that, and the 2TB drive bumps that to 220GB per day. Yeah.
Intel has a 5-year warranty, like many other manufacturers, and it's unlikely the 660p would fail during that time. With the good speed and extremely competitive price point, the Intel 660p is a strong competitor for our best gaming SSD. Just be wary of the 512GB model, where performance starts lower and it's much easier to fill up more than half the drive.
Image 1 of 3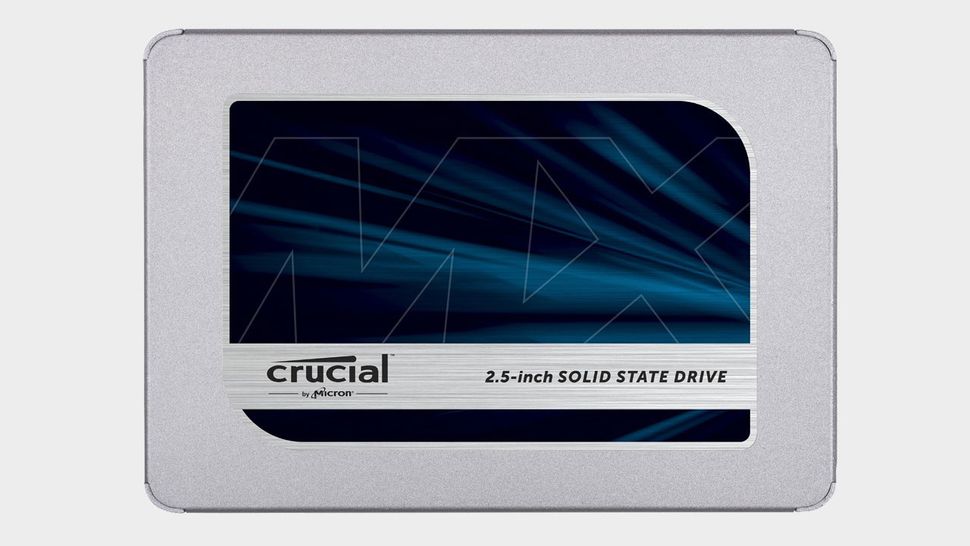 Image 2 of 3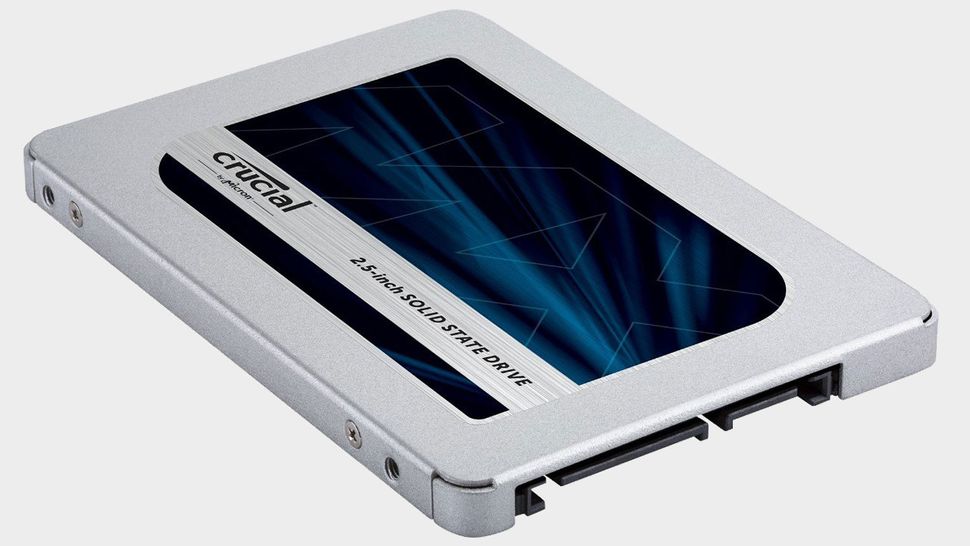 Image 3 of 3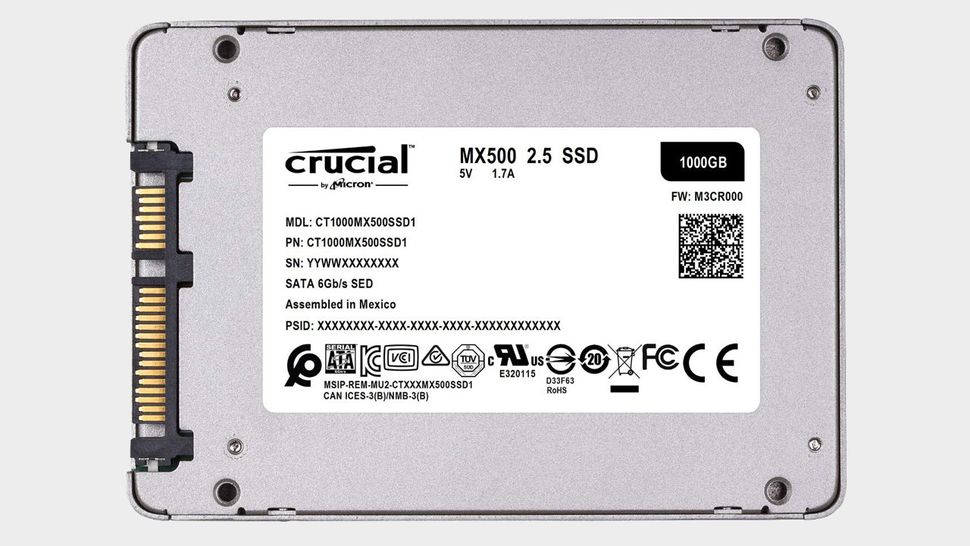 One of the fastest SATA drives, and a great value
Capacity: 1000GB | Interface: SATA 6Gb/s | Sequential IO: 560/510MB/s read/write | Random IO: 95K/90K IOPS read/write
One of the fastest SATA drives
Competitive price per GB
Can't touch NVMe performance
500GB model a bit expensive
The ideal SSD for a gaming PC strikes a perfect price/performance/reliability balance, which is more difficult than it sounds. Crucial's MX500 is a SATA drive with no serious weak points, and with game install sizes getting larger, buying the largest SSD you can afford is becoming increasingly important.
The MX500 is one of the top performing SATA drives, and perhaps more importantly, it's one of the more affordable SSDs. It ends up delivering an incredible value, and the only way to get meaningfully faster results is to move to an NVMe drive. That's totally viable with newer PCs, and it's why the MX500 is now fifth on our list, but if you have a slightly older PC still using a hard drive, look no further.
Crucial's random IO read and write speeds are pretty much on a par with those found in the Samsung 860 EVO model, if a little bit slower in some of our tests, and given its lower price, you can still make a case for Crucial's MX500 over the other SATA drives. It used to be tied for our top pick, but now the Crucial P1 costs less and generally performs better. That's progress.
Read our full Crucial MX500 review.
Image 1 of 4
Image 2 of 4
Image 3 of 4
Image 4 of 4
6. Adata Ultimate SU800 1TB SATA
Affordable SATA performance at a great price
Capacity: 1000GB | Interface: SATA 6Gb/s | Sequential IO: 560/520MB/s read/write | Random IO: 90K/80K IOPS read/write
Competitive pricing
High endurance
Slower than rated speed
If you're looking for an entry level SATA drive, the Adata Ultimate SU800 is a solid jumping off point. While its rated transfer speeds are competitive with the fastest SATA drives, it doesn't always maintain those speeds under sustained workloads. Still, it's easier to look past that given the SU800's lower price point.
A couple of features do manage to set the SU800 apart. The included Acronis Data Migration utility makes it easy to upgrade an existing PC with an SSD, including the OS. It's particularly helpful if you have a not-full larger HDD that you're migrating to a smaller SSD, where free utilities often fail. Adata's SSD Toolbox also keeps you up to date on firmware and helps manage and optimize your storage.
The SU800 may not necessarily beat its peers, but it still offers reliable and consistent performance at an attractive price. If you find one on a steep discount, it's definitely an SSD to consider.
Image 1 of 4
Image 2 of 4
Image 3 of 4
Image 4 of 4
7. Silicon Power A55 1TB SATA
A budget-friendly upgrade for any PC still using a hard drive
Capacity: 1000GB | Interface: SATA 6Gb/s | Sequential IO: 560/530MB/s read/write | Random IO: 80K/80K IOPS read/write
Inexpensive 1TB Storage
Low random R/W speeds
Silicon power is hardly a household name when it comes to SSDs, but the company has been around quite a few years now and has made a name selling budget-friendly SSD storage. True to that heritage, the Silicon Power A55 is a super inexpensive option for 1TB of SATA storage, making it an excellent option for budget builds.
The sequential Read/Write speeds appear competitive with other SATA drives (the maximum theoretical throughput on SATA is about 560MB/s), but as with some other budget options, sustained writes will often drop below the rated performance. Sometimes by a lot. Random write I/O is also lower than other SSDs and has the potential to bottleneck performance, but for consumer use it's less of a factor.
Overall, the Silicon Power A55 may not be the fastest SSD, but it's certainly fast enough. Compared to even the fastest hard drives (eg, a WD Black 4TB), even a 'slow' SSD is usually faster. And at $90 for 1TB of NAND storage, it's large enough to hold quite a few games.
Image 1 of 3
Image 2 of 3
Image 3 of 3
8. Mushkin Enhanced Source 500GB
An old favorite, for those shopping on a budget
Capacity: 500GB | Interface: SATA 6Gb/s | Sequential IO: 560/520MB/s read/write | Random IO: 75K/81K IOPS read/write
Low cost 500GB drive
Performance is decent
Middling overall performance
Slow sustained random writes
Mushkin's Source line of SATA drives are a bit older now, and they use 3D TLC NAND to reach lower prices. The 500GB model currently sells for as little as $55, though the 1TB drive costs quite a bit more.
While performance is relatively modest (the older Mushkin Reactor beats the Source in several tests), this is an easy upgrade for any budget system currently lacking an SSD. And if you're okay with 500GB instead of 1TB, it's a very cost effective upgrade.
Mushkin releases surprisingly reliable drives, for the price, so you're getting an SSD that will perform for a good few years here. The manufacturer itself lists the endurance as '3 years', which is a little vague, but that seems about right based on our past experiences with its drives.
How we test SSDs
SSDs make your whole system faster and more pleasant to use. But they matter for gaming, too. A fast-loading SSD can cut dozens of seconds off the load times of big games like Battlefield 5 or MMOs like World of Warcraft. An SSD won't normally affect framerates like your GPU or CPU, but it will make installing, booting, dying, and reloading in games a faster, smoother process.
When shopping for a good SSD for gaming, one of the most important factors is price per gigabyte. How much will you have to spend to keep a healthy library of Steam games installed, ready to be played at a moment's notice? With many new games surpassing the 50GB and even 150GB mark, this becomes even more critical.
To find the best gaming SSDs, we researched the SSD market, picked out the strongest contenders, and put them through their paces with a variety of benchmarking tools. We also put in the research to know what makes a great SSD great, beyond the numbers—technical stuff like types of flash memory and controllers.
We have tested all of the drives recommended in this guide. The fact is, for gaming purposes the difference between the slowest and fastest SSD is often quite small, no matter the numbers on the box. Even a slow SSD can run circles around a hard drive and save 15-20 seconds on load times, so don't worry too much about over-spending on the very latest and greatest SSD around.
This is especially true of PCIe 4.0 SSDs—now supported by 3rd Gen AMD Ryzen CPUs and X570 motherboards. Sure, they're mighty for bandwidth, but when it's crunch-time in-game, there's not a huge amount more it can deliver than a PCIe 3.0 drive.