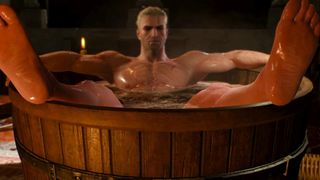 The Steam Autumn Sale began today, but it's not the only game in town. GOG is getting in on the action too, with a Black Friday Sale that's now live, even though it's only Wednesday.
There are no award categories to nominate games in, badges to collect, or anything else for that matter—it is, as GOG put it, nothing but "pure, unadulterated savings." So let's see what's cooking:
It's worth remembering during this season of sales madness that there's quite a bit of crossover and duplication between platforms—Pillars of Eternity 2 Obsidian Edition is $45 (40 percent off) on both GOG and Steam, for instance, so you can opt for Steam trading cards or DRM freedom, and get the sale price either way. It's always worth checking around, just in case.
GOG's Black Friday Sale is live now and runs until November 27, which is a Tuesday.