There are loads of great PC games on the scene right now, and many more still to come. But, no matter how good the game, your ability to enjoy it at the highest level is going to come down, in part, to the gaming battle station you run it on. More capable hardware can dramatically improve your gaming experience, letting you crank up the graphical settings in games and enjoy smoother gameplay visuals. And, a great gaming setup is made all the better when it's rounded out with accessories that help you play better and more comfortably.
Dell has everything you need to realize that top-notch, gaming battle station. Dell has capable gaming computers fitted with NVIDIA® graphic processors, giving you not just powerful graphics but also advanced capture features via Shadow Play, so you can enjoy your games and share them with others. NVIDIA's high-end RTX™ graphics cards also enable next-gen features like Deep Learning Super Sampling and Ray Tracing, making games look better and run better at the same time.
Here's a look at the equipment Dell has ready to make the ultimate gaming setup.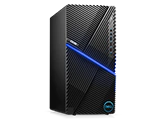 The Dell G5 Gaming Desktop is a highly customizable rig you can tailor to your gaming needs. It can be fitted with a wide range of CPUs, from Intel Core i3 chips to powerful Intel Core i9 processors, and it has extensive NVIDIA® graphics options as well. For serious gaming, you can load the Dell G5 up with an Intel Core i7-9700 with 16GB of DDR4 memory and an NVIDIA® GeForce RTX™ 2070 that will all deliver high resolutions and high frame rates. That configuration will also land you with a 1TB PCIe NVMe drive, giving you plenty of room for your games and tons of speed to cut down on load time and maximize playtime.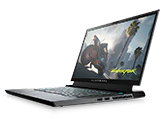 You don't have to be confined to your home to enjoy a high-end gaming experience. Dell's Alienware M15 R2 gaming laptop has everything you need to start gaming with settings cranked up. The Alienware M15 R2 comes running powerful, 9th-Gen Intel Core processors. For graphics, you can get it running on a variety of GPUs. The NVIDIA® GeForce® GTX 1660 Ti offers a potent but more affordable option that will chew through 1080p gaming at high frame rates. Higher-end configurations can leverage the NVIDIA® GeForce RTX™ 2080 Max-Q. You can just as easily set this rig up at a hotel room when you're traveling or connect it to a monitor and peripherals at home to use in a desktop setup. Plus, if you want even more graphics power later on, you can connect it to an Alienware Graphics Amplifier and run on a full-fat desktop graphics processor.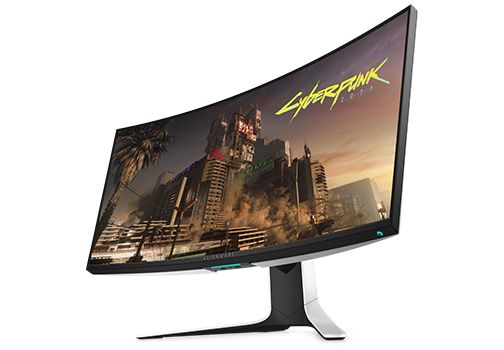 The best gaming PC is wasted if it's not outputting to a top-notch monitor. That's where the Alienware AW3420DW 34-inch curved gaming monitor comes in. This display delivers premium quality to take advantage of high-end NVIDIA® graphics. With a 3,440 x 1,440 resolution, your games will look incredibly sharp, and they'll look more cinematic thanks to the 21:9 aspect ratio. With a 120Hz refresh rate, you'll enjoy buttery smooth visuals that help you play at a higher level in esports and competitive online games. NVIDIA® G-SYNC® technology will also ensure each frame is displayed without tearing. And, let's not overlook the slick design and radical AlienFX RGB lighting. After all, your gaming battle station doesn't have to be all braun; it can be stylish, too.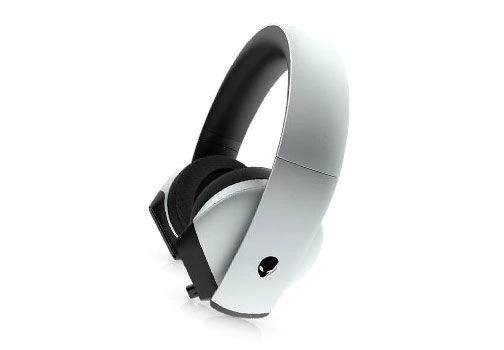 What you see in games is one thing, but what you hear is another. Alienware's AW510H gaming headset is designed to help you get immersed in your games by virtualizing 7.1-channel surround sound. This can help you hear more distinctly everything that's going on around you in games. Not only will it get you feeling more like you're actually in the game than before, but the directional audio cues can help you detect threats and stay alive in your games. With plush memory foam cushioning the headset, the Alienware AW510H won't distract you from your games with discomfort.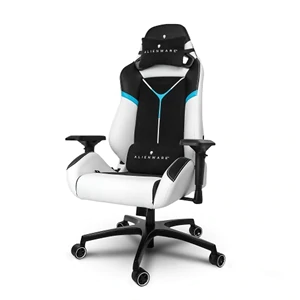 Comfort is another key to enjoy your gaming battle station to the fullest. No worries there, as Dell's Alienware brand has that covered as well. The Alienware S5000 gaming chair is built to ensure you can game in comfort. It has a tall back to support everything up to your head, and it includes pillows for your neck and lumbar. The armrests are adjustable, so you can position them right where you need them for easy reach to your keyboard and mouse. And, if you like to recline, this chair can lean back 140 degrees. This is one sturdy chair, with a metal frame and 330-pound weight capacity, and it's styled to be the perfect complement to any Alienware gaming setup.