Buying the best gaming PC is the fastest, easiest way to get into PC gaming. And, so long as you pick a rig from one of the best gaming PC builders, then their after sales service ought to make it the most stress-free too. Sure, building a gaming PC for yourself can be immensely satisfying—we've created entire careers talking about the best ways to do it—but simply buying one as a complete system will take all the hassle out of the process, and give you someone to blame if, heaven forbid, anything goes wrong.
Best gaming laptops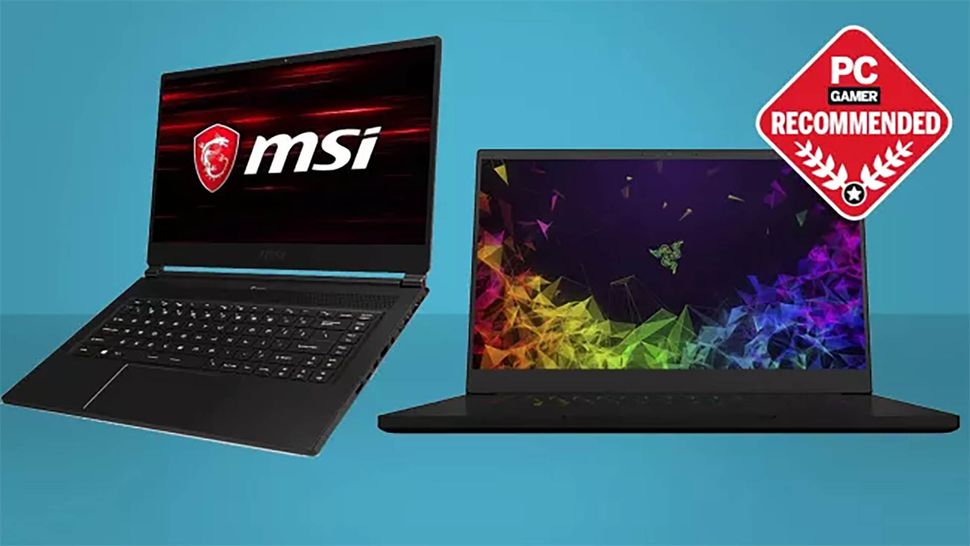 (Image credit: Future)
If you prefer gaming on-the-go, you'll want to take a look at our best gaming laptop guide.
While part of the innate beauty of the gaming PC is the potential for upgrading components to boost performance, that capacity is finite. There exists a tipping point where it's no longer cost effective to keep upgrading and a rebuild becomes necessary. And that's where buying the best gaming PC you can afford starts to make sense.
Getting a good deal on a pre-built gaming PC can take just as much research as putting together a great high-end PC build. Margins for the builders can be slight, which is why some will try to bundle stuff you may not need, like overclocking, RGB, a monitor, or a keyboard and mouse. Even if you do need these things, there's often a good chance that you get something better for less.
A specs-sheet balance of price and performance is our top priority. Ideally, your gaming PC will have one of the best graphics cards and the best CPUs for gaming, though that's not always financially possible. But you can't skimp on one and go overboard on the other; an Nvidia RTX 2080 Ti is only worth having if it's paired with a top-flight processor that can take advantage of its power. Then there's the support. After sale support is where a good system builder becomes a great system builder and is where it can really make sense to buy a pre-built machine.
To get on our list of the best gaming PCs, you need to have it all—great parts, great value, and great support.
Image 1 of 3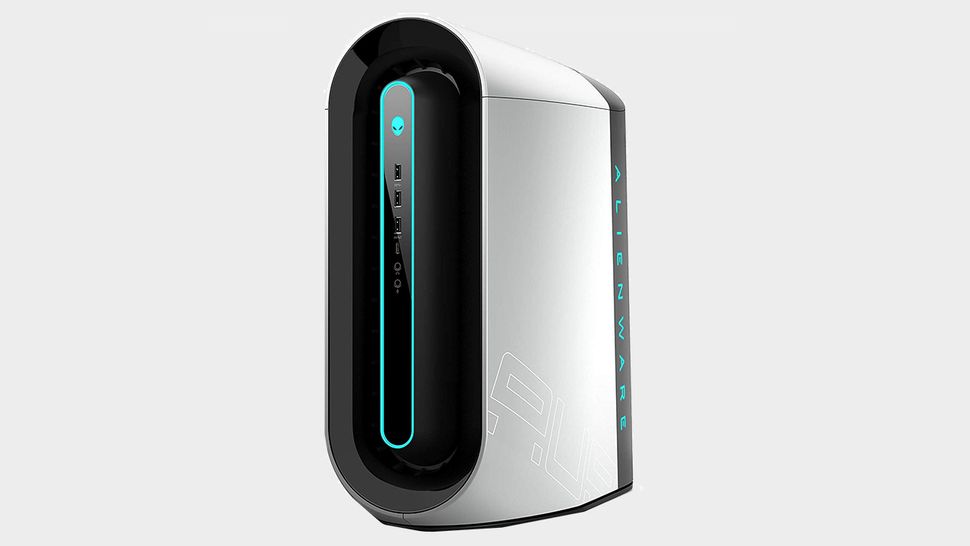 Image 2 of 3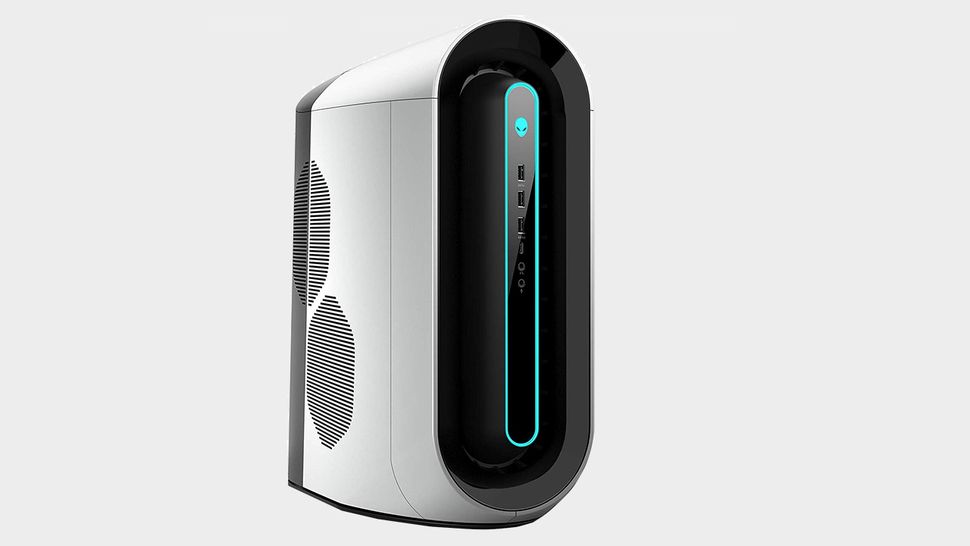 Image 3 of 3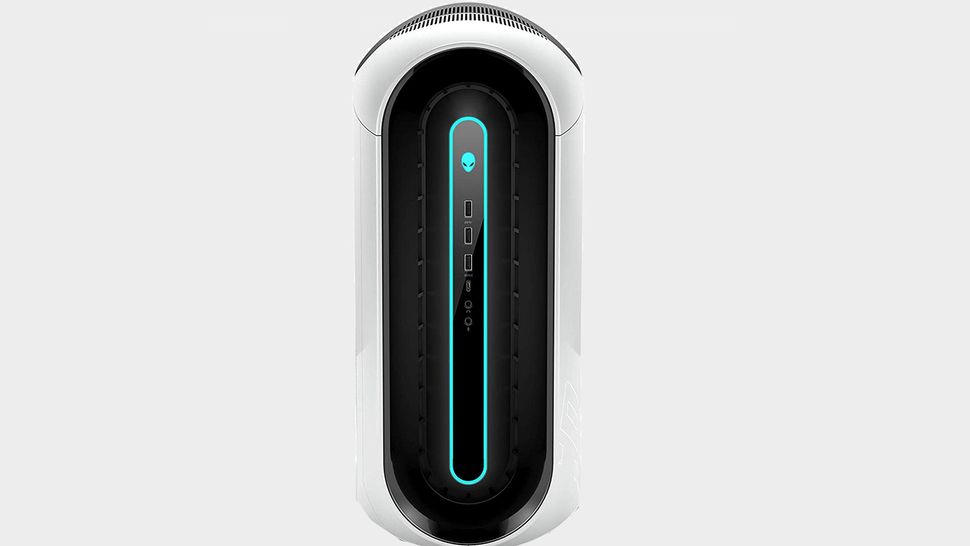 Alienware is a household name when it comes to gaming desktops that share a, shall we say, unique aesthetic. While the extraterrestrial styling may not appeal to everyone, their performance remains undeniable. The freshly minted Aurora R11 uses the same compact design as its R9 forebear, our previous top pick, and means the new Intel 10th Gen processors have found a home in Alienware's Aurora chassis.
There are four different configurations of Comet Lake CPU to choose from: the i5 10400F, i7 10700, i7 10700K, and i9 10900. They're paired with Nvidia GPUs from the GTX 1650 up to the RTX 2080 Super. That gives you a range of Alienware gaming machines from affordable 1080p gaming right up to blistering 4K performance, and the Alienware AIO cooling system will help keep the cozy interior of the case at a reasonable temperature too.
It does have to be said that there is an Alienware premium attached whichever components you choose. However, the higher-than-average price provides you with reliable build quality, exceptional customer service, and solid warranties. The numerous pre-fab options offered by Alienware also help eliminate much of the guesswork associated with customizing your system. Some options provide better value for the parts used, but for hassle-free PC gaming out of the box, it's tough to beat the ease of use that Alienware provides.
The unconventional design of the case exploits every inch of its limited space but does initially feel a bit awkward to tinker with. The ability to access nearly every part of the PC without tools, however, is a definite plus, and expedites upgrades and maintenance. There's an obvious priority here on providing a convenient, premium product with some potential for upgrades, and the Aurora R9 accomplishes that goal.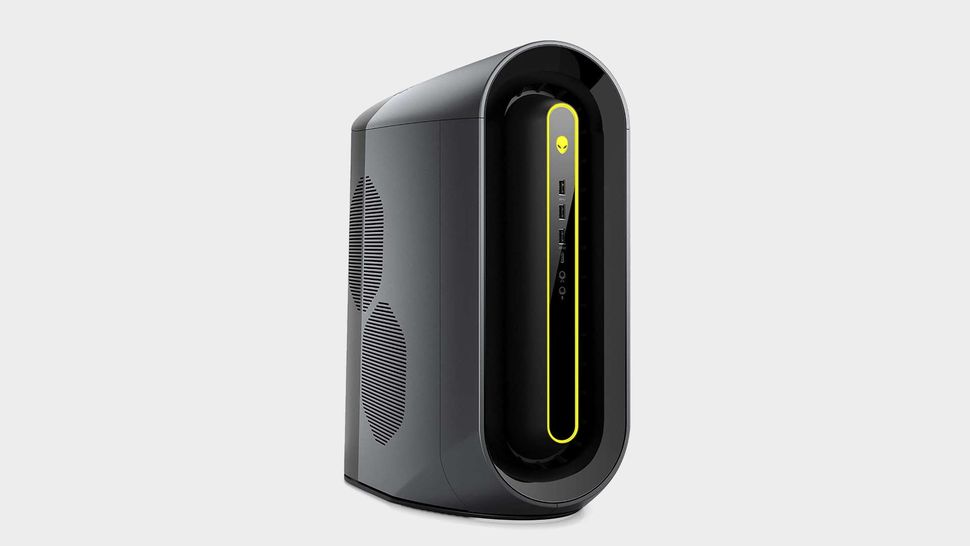 For all the reasons that the Alienware Aurora R11 is our top pick for its latest Intel CPU lineup, the R10 takes the win for those looking at the red side of the CPU divide. The AMD Ryzen processors of the latest generation are exemplary in terms of both performance and price. And with the potential for a 16-core, 32-thread chip inside your Alienware gaming PC, alongside an Nvidia RTX 2080 Ti, you're looking at something rather special.
But the lower end has something to offer too. The different configurations on offer mean that for under $1,000 you can get a six-core machine with a GTX 1660 Super inside it, that will nail 1080p gaming in that sleek Alienware chassis.
Like the other Aurora cases, it's not necessarily the easiest to upgrade, thanks to its bespoke design, but as a first machine the R10 will not do you wrong. And with the upgradeability of the AMD platform, there's a good chance this base will serve you well into the next generation of AMD Ryzen 4000 processors too.
Image 1 of 4
Image 2 of 4
Image 3 of 4
Image 4 of 4
One of our highest rated pre-built gaming PCs is back in an updated model, the Corsair One i164. It's still the same small form factor PC, but with updated hardware, a revamped internal layout, and a few other slight changes. The case design still looks like something straight out of Tron. The CPU and GPU both use independent liquid cooling solutions, and all the hot air is pumped out by a single 140mm maglev fan. The PSU now sits below the motherboard, and some of the USB ports have been re-positioned on the front of the case, but that's the extent of the non-component changes.
Like a number of the pre-built systems on this list, the Corsair One i164 isn't the only configuration the One comes in. In fact, with an Intel Core i9 9900K and an RTX 2080 Ti, the i160 is the mid-range model. Yes, you read that right, the mid-range model. The lower i140 model comes with a Core i7 9700K and an RTX 2080, while the Corsair One Pro i180 workstation model comes with a Core i9-9920X and an RTX 2080 Ti.
There are also now new AMD Ryzen-powered versions, with the a100 designation, offering either the 12-core Ryzen 9 3900X or the 16-core Ryzen 9 3950X. That's some serious core-counts in something so svelte.
The price varies based on the specs, of course, so if $3,600 for the i160 is a little too rich for your blood, the i140 is $600 less at $3,000, which is the same price as the a100 with a 3900X CPU. If you are in the market for a compact workstation, the i180 will zap $5,000 from your bank account. All models come with 32GB of RAM, so you won't need to worry about upgrading that aspect of the One for years to come.
Regardless of the configuration, the most recent Corsair One is a sleek, potent little machine designed for anyone wrestling with space considerations, or for those who want a powerful PC but don't want to listen to it whine every time it's stressed with a graphically intensive game.
Image 1 of 4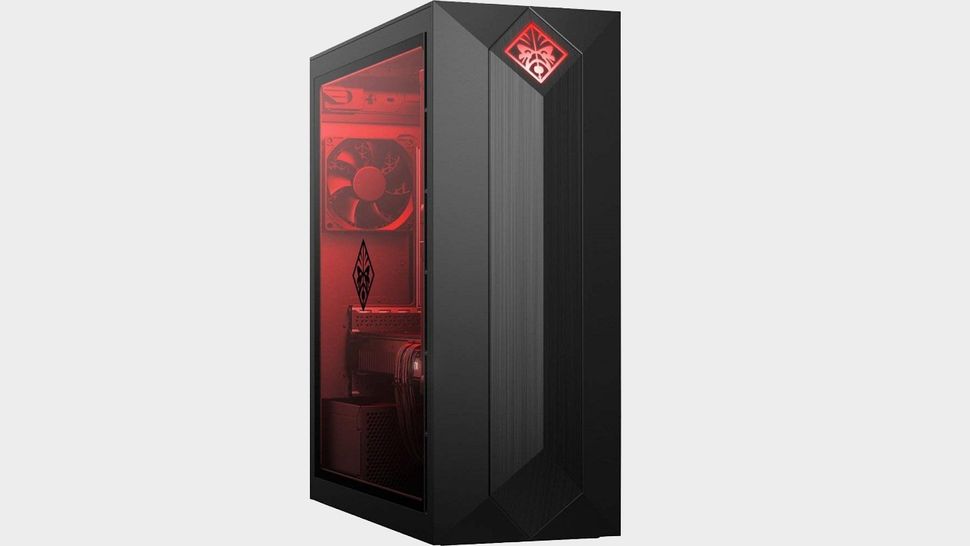 Image 2 of 4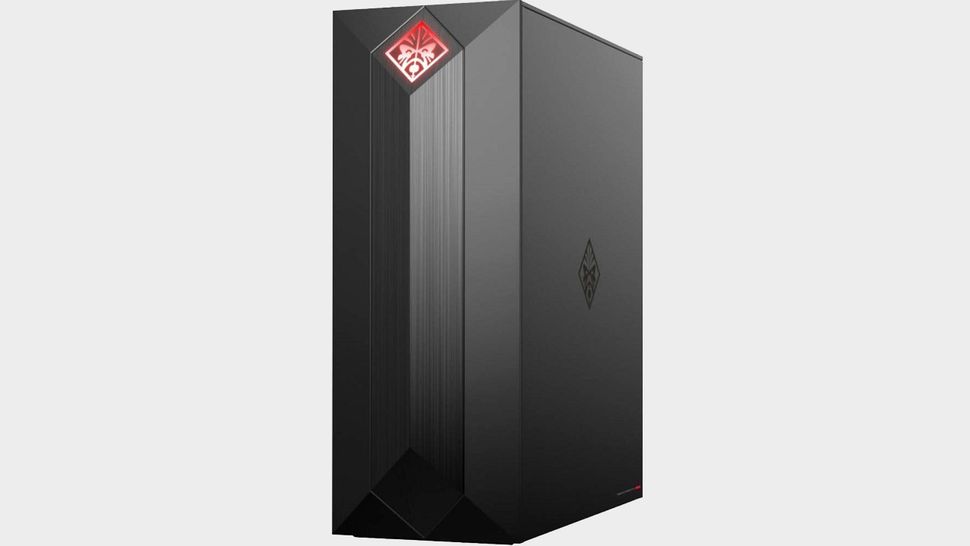 Image 3 of 4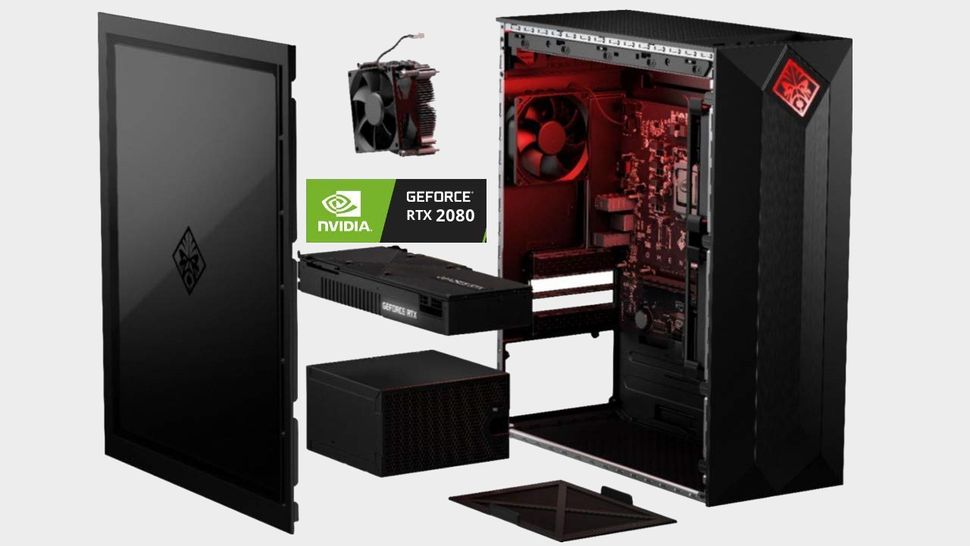 Image 4 of 4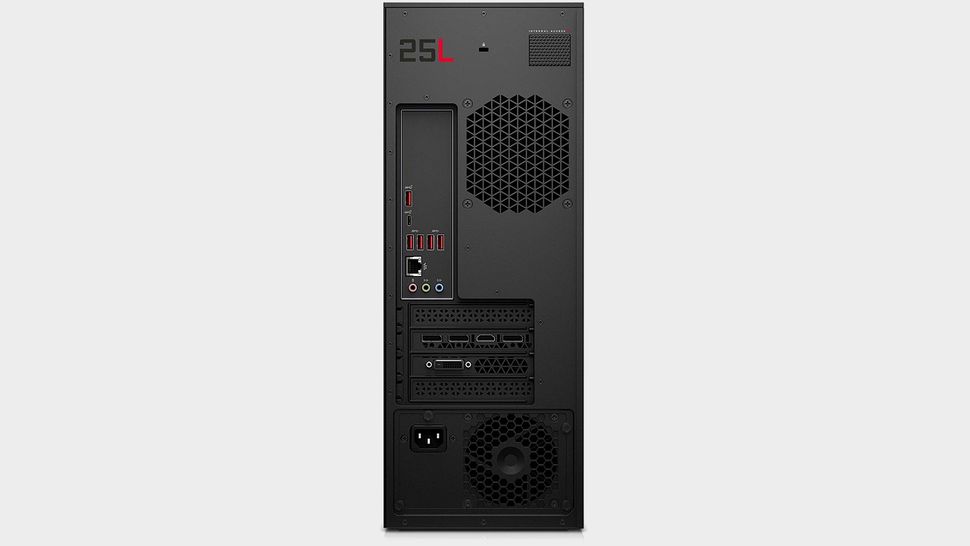 Hewlett Packard has been around since before the second World War, and that historical expertise is evident in the design and construction of the Omen Obelisk. The Obelisk is highly customizable, starting with a GTX 1060 and Ryzen 5 2500X and reaching up some top class parts—the original review unit we received packed an RTX 2080 and an 8th Gen Core i7 8700, so you'll be ready for the moment when ray tracing stops being a buzzword and starts being an essential feature (any day now, right?).
Perhaps the most impressive part of the Obelisk is the price tag. Despite the high-end RTX card and that rock solid CPU (as well as 16GB of RAM, a 256GB SSD, and 2TB HDD), the Obelisks comes in just under $2,000. This is largely due to HP trimming off all the non-essential frills that tend to pad out the price of a number of similarly specced machines.
You won't find an over-elaborate liquid cooling system or a massive suite of spectacular RGB lighting; the Obelisk is an appropriately named dense black block of computing power. If you value smooth lines and compact design over the flash and spectacle of RGB, you'll appreciate the dark, slightly brooding aesthetic of the Obelisk.
It's similarly configured to the slightly more expensive Corsair Vengeance, but it comes in a much smaller frame. While on the one hand there's less space to muck around in the case if you do decide to upgrade in the future, the Obelisk can slip easily into much tighter spaces than larger case and is easier to transport. It's the epitome of function over form and available at a great price.
Origin PC's Chronos machine is a small form factor build that can house the most powerful gaming components around. And, to be honest, the fact you can squeeze a 12-core Ryzen 9 3900X and an Nvidia Titan RTX in there means you could have yourself one hell of a powerful workstation too.
But that way lies supreme expense. Origin PCs aren't cheap, but they are really well-built, super customizable, and you could still create a far more affordable gaming machine from a Ryzen 5 3600 and a GTX 1660 pairing. If you're not sold on the actual Origin Chronos chassis, and maybe fancy a little more Perspex in your build, you can go for the lovely Fractal Define Nano S instead.
That will negate any potential thermal issues you might encounter dropping super high-end components into the smaller confines of the Chronos case.
Origin is offering free shipping and a $100 Visa reward card right now to sweeten the deal a little too. You'll also get three months of Xbox Game Pass if you do drop an AMD Ryzen processor into your build, which means you're not going to have to spend any more cash on games for a while.
Image 1 of 1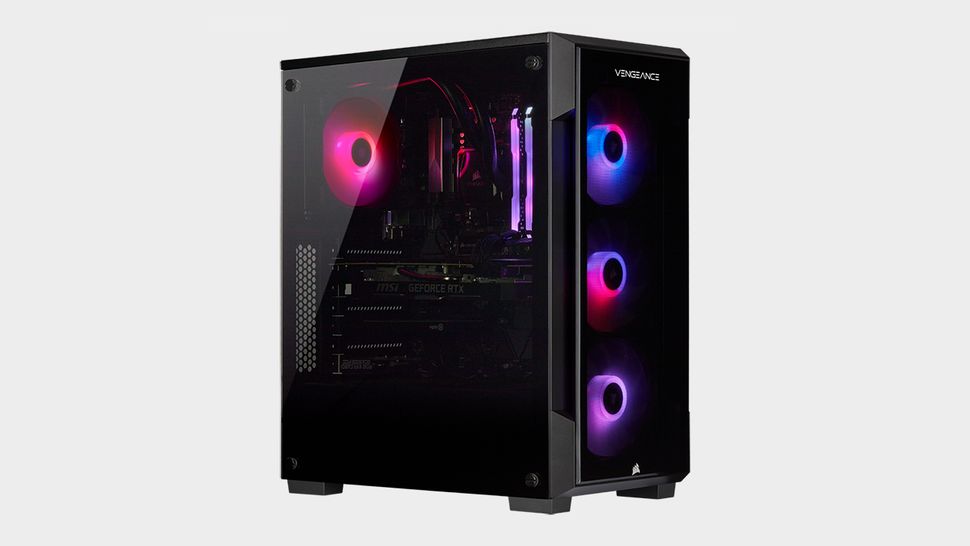 If you're looking to kick start your career as the next big Twitch streamer, the last thing you need to worry about is letting down your audience because your broadcast crapped out in the middle of your epic Call of Duty: Warzone match. Enter, the Corsair Vengeance a4100.
This powerful AMD/RTX combo means that you'll be able to play and stream most games without much trouble. What makes this system stand out is the inclusion of an Elgato 4K60 Pro capture card, which allows for delay-free 4K gameplay footage capture from your gaming PC, consoles, or 4K camera via HDMI.
This powerful Corsair rig has everything you need for gaming, streaming, and everything else in-between.
Best gaming keyboard | Best gaming mouse | Best gaming chair
Best VR headset | Best wireless gaming mouse | Best CPU for gaming
Buying advice: best gaming PC
One of the most significant advantages to building your PC is the ability to essentially hand-pick every single component in the system. This allows you to take your time shopping around for deals and finding the perfect combination of parts to fit your budget and performance needs. The downside for most inexperienced builders is that this whole process can take some time and has the potential to cause quite a headache if something goes wrong. You only get warranties on the individual components, not your finished build, and this is where the best pre-built gaming PCs shine.
When you pay the premium to configure or purchase a pre-built PC, you are paying for more than just the parts. You are paying for warranty service, support, and peace of mind that your system was put together by professionals. These are some of the things we value highly when considering what the best gaming PC is. We also look at other unique selling points like design, upgradability, and anything you wouldn't be able to do when building it yourself.
One of the most significant factors that make PCs stand apart from the competition is the design. Pre-built systems like the Alienware Aurora R11 or Corsair One use unique in-house chassis designs you wouldn't be able to purchase when building it yourself. You can take some comfort in knowing that these systems were designed and built specially to house your configuration, though that can make upgrading more awkward later on down the line.
When we set out to choose our top choices of pre-built gaming PCs, we look at almost every major manufacturer and system integrator to find the best combination of value, reliability, customer feedback, design, and performance for various budgets and needs.