2022 is over halfway over, and despite some notable delays, it's been a strong year for PC games. The release calendar for big budget games like Starfield has taken a beating, but there's still been a lot to celebrate in 2022: a slick port of Monster Hunter Rise, gleeful destruction engine Teardown, adorable cat platformer Stray, and, of course, Elden Ring.
This list is specifically our answer to the question "What new PC games should I play right now?" with picks pulled from the best PC games of the year, old favorites we think now is a good time to revisit, and some 2022 hidden gems. It's a reflection of what the PC Gamer team is playing right now, not a list of the all-time best games ever, although there'll be overlap. (Our highest review score of 2022 is a 95%. Very few games have scored higher than that in PC Gamer's nearly 30-year history.)
2022 games: This year's launches
Best free PC games: Freebie fest
Best laptop games: Low-specs
For a more comprehensive list of great PC games past and present, check out our annual Top 100 (opens in new tab) list of the best games on PC. We have some fresh picks for the best Steam Deck games (opens in new tab) if you have one of Valve's handhelds on the way.
We also stay on top of the year's calendar with our guide to the new games of 2022 (opens in new tab), organized by month.
Some good news related to this list: The graphics card shortage is finally easing up, which means it's now possible to build a new gaming PC for a non-outrageous price. We have a guide to putting together an entry-level gaming PC (opens in new tab) for around $750, but going pre-built is also an option if you want to jump straight into gaming. We have some recommendations for pre-built PCs (opens in new tab), too.

Icon key
Reference these emojis to narrow down what you're looking for in our selection of the best PC games.
💻 = Suitable for low-end PCs
🙋‍♀️ = Singleplayer
🙋‍♀️🙋‍♀️ = Multiplayer
🎮 = Best with a controller
🆓 = Free-to-play
What we're playing now
These are the games the PC Gamer team is currently playing: the up-to-the-minute (or at least, month) stuff on our Steam quick launch menus. You can see all of our recent game reviews here.
Immortality (95%) (opens in new tab) 🙋‍♀️
Her Story director Sam Barlow's latest video mystery is his "most thought-provoking game so far," we said in our 95% review—the highest score we've given all year.
MultiVersus (78%) (opens in new tab) 🙋‍♀️🙋‍♀️🆓
The best Smash Bros-like game on PC, with our favorite roster—we never thought we'd have the opportunity to write "Bugs Bunny is getting nerfed," but here we are.
Hard West 2 (85%) (opens in new tab) 🙋‍♀️
A supernatural cowboy tactics game that looks like XCOM, but "really, really isn't," we said in our review. Worth checking out if you're itching for turn-based combat while Firaxis finishes its Marvel game.

Stray (82%) (opens in new tab) 🙋‍♀️
This cat platformer (we'd say "catformer," but it sounds too much like a cartoon robot) includes a dedicated "meow" button, which is enough to convince the cat lovers on our staff to play it. For everyone else, our review (opens in new tab) explains what makes it a "sparkling" adventure.
Time on Frog Island (83%) (opens in new tab) 🙋‍♀️
If being a cat isn't your thing, can we interest you in becoming an honorary frog? Spend enough time on Frog Island (which is what you do in Time on Frog Island) and you'll be croaking with the best of them (the frogs on Frog Island).
Skryim co-op mod (opens in new tab) 🙋‍♀️🙋‍♀️
The Skyrim co-op mod is finally out, and it actually works. It can be a little janky, as you'd expect, but no more so than the average Skyrim mod. Read Lauren's account of using Skyrim Together (opens in new tab) for more on what to expect, and links to the download page and instructions.
Raft (80%) (opens in new tab) 🙋‍♀️🙋‍♀️
It starts slow, but once you've automated some of the more tedious survival tasks, Raft turns into a compelling survival adventure game. It's not all aimless floating around, either—you and your raft have a destination. It's got co-op, too.
Monster Hunter Rise: Sunbreak (89%) (opens in new tab) 🙋‍♀️🙋‍♀️🎮
We wouldn't have said no to something fresher, but this more-of-the-same Rise expansion adds a great endgame to an already great game. If you haven't played Rise itself, we obviously recommend it highly (opens in new tab), too.
Elden Ring (90%) (opens in new tab) 🎮🙋‍♀️🙋‍♀️
Surprise, surprise: The latest fantasy gauntlet from Dark Souls creator FromSoftware is brilliant. The real treat of this enormous RPG is that it's so open-ended, you can easily start up a second or third run to carry you through the quiet summer months.
Teardown (90%) (opens in new tab) 🙋‍♀️
Teardown is a physics-based destruction engine perfect for viral tweets, and it's also a genius puzzle game. There's a full campaign, robust level editor, and an active modding scene that includes everything from portal guns to perfect recreations of de_dust2.

Best of the best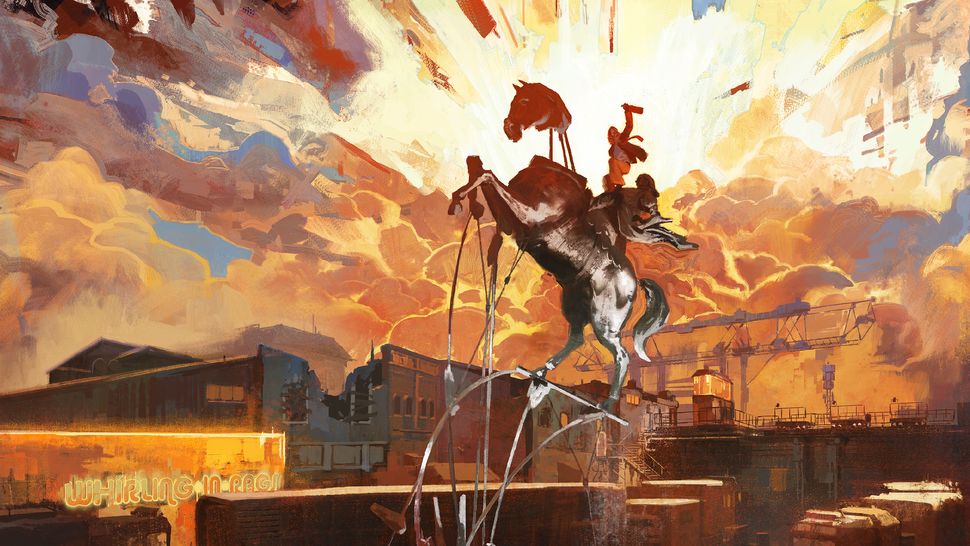 These games aren't all piping hot out of the oven, but some things get better with age. They're the cream of the crop on PC, either scoring 90%+ in a review or appearing on our list of the Top 100 PC games (opens in new tab). If you just want a damn fine PC game from the last several years, check these out.
The best competitive multiplayer games right now
Apex Legends (93%) (opens in new tab) 🆓🙋‍♀️🙋‍♀️
One of our favorite current battle royale games. The map is fantastic, the 'ping' communication system is something every FPS should have from here on, the guns and movement are great fun (no wallrunning, but sliding down hills feels great).
Hunt: Showdown (opens in new tab) 🙋‍♀️🙋‍♀️
Quietly one of the best multiplayer games you can play today. Morgan elaborated on why last year (opens in new tab): "When enjoyed with friends, Hunt is one of those games that seems to magically manufacture special moments."
Rainbow Six Siege (90%) (opens in new tab) 🆓🙋‍♀️🙋‍♀️
Siege might lack the sharp hit detection and purity of CS:GO, but it's a more accessible and modern FPS that rewards clever timing and coordinated teamwork as much as aim.
The best PC games by genre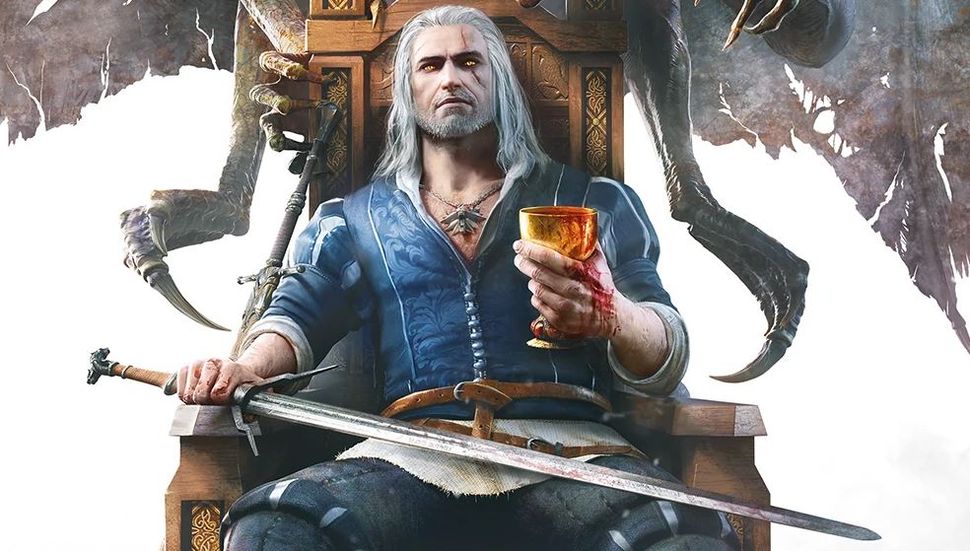 Find our selection of the best PC games just a bit too broad? Perhaps you know you're after a gripping story, or an intense racer, or the kind of sim you can spend a whole weekend playing like a second job. Our genre lists have curated recommendations for RPGs, racing, strategy, and more. Check 'em out: