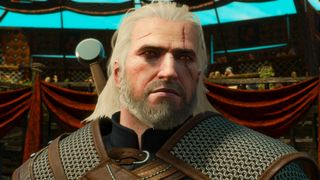 These are the best RPGs on PC. The role-playing game is the cornerstone of PC gaming. Long before shooters or real-time strategy, the earliest PC developers replicated their tabletop RPGs on the PC, building sprawling adventures filled with orcs and wizards and foul dungeons. Those early games slowly built on their tabletop origins, and RPGs eventually became so popular, their elements spread to other genres.
Whenever we sit down to argue our way through a list of the best games, our first step is deciding what "best" even means. In this case, we're identifying which RPGs are fun right now. It's the same approach we take without our overall list of the best games to play today. We don't ignore a game's impact completely—innovation and influence just has a lesser weight under our criteria.
The RPG genre is tough to boil down: by the most literal definition, every game is a role-playing game. This list represents our best definition of the canonical RPG—games that likely emphasize story; that let you inhabit a customizable character through skill points, inventory, and dialogue decisions; that include complex, controllable relationships with companions or non-playable characters. Drawing these kinds of lines helps us provide a better service to you, we hope—though we've made some exceptions where we think it's worth it.
Kingdom Come: Deliverance
Release date: 2018 | Developer: Warhorse Studios | Steam, GOG
In this historical RPG set in the muddy fields of Bohemia, 1403, you play as a peasant called Henry who gets swept up in a war for his homeland. It's a detailed RPG, with a deep sword fighting system, hunger and thirst systems, crafting and more than a dozen equipment slots to fill with meticulously modeled gear inspired by the raiments of the time. It's also surprisingly open-ended. If you want to wander into the woods and pick mushrooms for meagre coin then off you go, just be careful of bandits as you explore the pretty rural locales.
It's by no means perfect—there are plenty of bugs and wonky moments—but this is an RPG in the Elder Scrolls vein. A few bugs can be excused when the wider experience is this atmospheric.
Divinity: Original Sin 2
Release date: 2017 | Developer: Larian Studios | Steam, GOG
Outside of tabletop games, there are few RPGs that boast the liberating openness of Larian's humongous quest for godhood. If you think you should be able to do something, you probably can, even it it's kidnapping a merchant by using a teleportation spell and then setting fire to him with his own blood. Almost every skill has some alternative and surprising use, sometimes more than one, whether you're in our out of combat.
You can enjoy this game of madcap experimentation and tactical combat with up to three friends, to boot, and that's where things start to get really interesting because you're not forced to work together or even stay in the same part of the world. Indeed, there are plenty of reasons to work against each other. The player is always in the driving seat, and with four players, collisions are inevitable. Just remember: if you freeze your friends and then start poisoning them, at least apologize after.
South Park: The Stick of Truth
Release date: 2014 | Developer: Obsidian | Humble Store, Steam
This really shouldn't have worked. Most licensed games are bad on their own, but a role-playing game based on a crudely animated, foul-mouthed television show should be downright awful. Stick of Truth beats the odds, thanks to the way Obsidian applied the South Park license to some clever RPG tropes—party members are recruited through a Facebook-like interface, a quest sends you to retrieve "Mr. Slave's Package," status effects include being "grossed out," etc. It's not the deepest RPG on this list, but it's one of the most immediately fun entries, and makes for a great introduction to the genre.
Anachronox
Release date: 2001 | Developer: Ion Storm Dallas | Humble Store, Steam
Former id Software designer Tom Hall had a vision for his first, and only, Ion Storm game. He wanted to make a turn-based RPG, like Final Fantasy, but with a distinctly Western voice. It's that tone that makes Anachronox so brilliant: few other games of any genre have dialogue as funny as Sly Boots' negotiation with a sock-chewing mutant warlord, and no other game we've played lets you add an entire planet to your party.
Ion Storm built the game on a heavily modified version of the Quake 2 engine, and it's never looked like a normal game. But even today, the blocky character models still have personality, and the facial animations are surprisingly effective. Sly's look of resignation as he's thrown out of his own office window is brilliant, and he carries it with him throughout the adventure. The development cycle was plagued with issues and the final product rushed, but playing Anachronox now still feels like a revelation. It's hard not to wonder what Hall's planned sequels could have achieved.
Grim Dawn
Release date: 2016 | Developer: Crate Entertainment | Humble Store, Steam
If you've rinsed Diablo 2 for every magical trinket and are looking for a modern fix, here is your game. Grim Dawn is a gritty, well-made action RPG with strong classes and a pretty world full of monsters to slay in their droves. It's the distant brooding son of Titan Quest, sharing some designers and mechanics with that fine 2006 Greek myth ARPG. Like its cousin, Grim Dawn lets you pick two classes and share your upgrade points between two skill trees. This hybrid progression system creates plenty of scope for theorycrafting, and the skills are exciting to use—an essential prerequisite for games that rely so heavily on combat encounters.
The story isn't bad either, for an ARPG. Don't expect twisting plots and decisions with consequences—this is very much a game about single-handedly destroying armies—but there is a neat faction reputation system that spawns harder mobs and villainous nemesis heroes as you become more hated by the criminals, cults and monsters that rule the wilderness. The local demons and warlords that terrorize each portion of the world are well sketched out in the scrolling text NPC dialogue and found journals. Ultimately, it's about the monster-smashing and sweet loot, though, and Grim Dawn delivers on both effectively.
Legend of Grimrock 2
Release date: 2014 | Developer: Almost Human Games | Humble Store, Steam
We loved the original Legend of Grimrock and the way it embraced the old Dungeon Master model of making your party—mostly a collection of stats—explore the world one square at a time. The one drawback is that it was too literal of a dungeon crawler. The enemies might change, but for the most part you kept trudging down what seemed like the same series of corridors until the game's end.
The sequel, though, focuses on both the dank dungeons and the bright, open world above, resulting in a nostalgic romp that's immensely enjoyable and filled with even deadlier enemies and more challenging puzzles. As with the first outing, much of its power springs from the element of surprise. One moment you'll be merrily hacking through enemies with ease, and the next you might find yourself face-to-face with an unkillable demon. And then you'll run, and you discover that there are sometimes almost as many thrills in flight as in the fight.
Arx Fatalis
Release date: 2002 | Developer: Arkane Studios | GOG
Arkane's goal with its first game was to create a dungeon experience as detailed as Ultima Underworld, right down to the magic system, which required you to memorize runes and draw them in the air with your mouse. Stealth is critical, as is the crafting system that takes Underworld's "everything is important" ethos and expands it. Arx is slow and deliberate, forcing you to consider encounters from different angles: should you use force on the snake women, or sneak past and avoid conflict?
Many of the design seeds that show up later in Arkane's Dishonored are planted here, but there are a lot of old fashioned mechanics we'd love to see more of. The mouse gesture magic system seems awkward to use, but we love tracing a rune and watching our foes crumble in the aftermath. We'd love to see Arkane revisit the dungeons again, bringing what it's learned from making Dishonored (and the sublime melee combat from Dark Messiah of Might & Magic) to an Arx Fatalis sequel.
Undertale
Release date: 2015 | Developer: tobyfox | Humble Store, Steam
Play only the first 20 minutes, and Undertale might seem like yet another JRPG tribute game, all inside jokes about Earthbound and Final Fantasy coated with bright sugary humor and endearingly ugly graphics. But take it as a whole (and find out that it isn't all bright and sugary after all), and it's an inventive, heartfelt game. It's a little unsettling how slyly it watches us, remembering little things and using our preconceptions about RPGs to surprise and mortify and comfort. More than a tribute to RPGs, it's a tribute to RPG fans and an exploration of our relationship with games.
Undertale certainly sticks out among all these cRPGs, but looking past its bullet hell-style combat and disregard for things like leveling and skill trees, it's got what counts: great storytelling and respect for player decisions.
Tyranny
Release date: 2016 | Developer: Obsidian Entertainment | Humble Store, Steam
It isn't quite the accomplishment of its cousin, Pillars of Eternity, but Tyranny's premise sets it apart from other RPGs. Playing as an agent of evil could've been expressed with pure, bland sadism, but instead Tyranny focuses on the coldness of bureaucracy and ideological positioning.
As a 'Fatebinder' faithful to conqueror Kyros the Overlord—yep, sounds evil—you're tasked with mediating talks between her bickering armies and engaging with rebels who fight despite obvious doom, choosing when to sympathize with them and when to eradicate them, most of the time striking a nasty compromise that balances cruelty and political positioning. The latter is achieved through a complex reputation system that, unlike many other morality meters, allows fear and loyalty to coexist with companions and factions.
As with Pillars, Tyranny's pauseable realtime combat and isometric fantasy world are a throwback to classic cRPGs, but not as a vehicle for nostalgia—it feels more like the genre had simply been hibernating, waiting for the right time to reemerge with all the creativity it had before.
Path of Exile
Release date: 2013 | Developer: Grinding Gear Games | Official site
This excellent free-to-play action RPG is heaven for players that enjoy stewing over builds to construct the most effective killing machine possible. It's not the most glamorous ARPG, but it has extraordinary depth of progression and an excellent free-to-play model that relies on cosmetics rather than game-altering upgrades. It may look muddy and indistinct, and the combat doesn't feel as good as Diablo 3, but if you enjoy number crunching this is one of the brainiest RPGs around.
Path of Exile's scary complexity becomes apparent the moment you arrive on your character's level-up screen, which . As you plough through enemies and level up, you travel across this huge board, tailoring your character a little with each upgrade. Gear customization is equally detailed. Path of Exile borrows Final Fantasy VII's concept of connected gem slots. Every piece of armor has an arrangement of slots that take magic gems. These gems confer stat bonuses and bonus adjacency effects when set in the right formations. Ideally you'll want to build synergies between your gemmed-up gear and leveling choices to create the most powerful warrior you can. Doing so requires plenty of planning, but it's an engrossing slow-burn challenge.
Darkest Dungeon
Release date: 2016 | Developer: Red Hook Studios | Humble Store, Steam
You might begin Darkest Dungeon as you would an XCOM campaign: assembling a team of warriors that you've thoughtfully named, decorated, and upgraded for battle. How naive! Inevitably, your favorite highwayman gets syphilis. Your healer turns masochistic, and actually begins damaging herself each turn. Your plague doctor gets greedy, and begins siphoning loot during each dungeon run. A few hours into the campaign, your precious heroes become deeply flawed tools that you either need to learn how to work with, or use until they break, and replace like disposable batteries.
With Lovecraft's hell as your workplace, Darkest Dungeon is about learning how to become a brutal and effective middle manager. Your heroes will be slaughtered by fishmen, cultists, demons, and foul pigmen as you push through decaying halls, but more will return to camp with tortured minds or other maladies. Do you spend piles of gold to care for them, or put those resources toward your ultimate goal?
Darkest Dungeon is a brilliant cohesion of art, sound, writing, and design. The colorful, hand-drawn horrors pop from the screen, showing their influence but never feeling derivative. It's a hard game, but once you understand that everyone is expendable—even the vestal with kleptomania you love so much—Darkest Dungeon's brutality becomes a fantastic story-generator more than a frustration. "Overconfidence is a slow and insidious killer," as its narrator reminds.

Mount & Blade: Warband
Release date: 2009 | Developer: TaleWorlds | Humble Store, Steam
There are few games that get medieval combat right, and fewer still that add a strategic, army-building component. Fostering an army of farmers into warriors is great, but we love that Mount & Blade gives us the agency to be a hero figure on the battlefield and shape the outcome of a battle ourselves with our marksmanship or fast riding. The metagame of alliance-making, marriage, looting, and economics underpinning these battles makes Warband a satisfying game of gathering goods, enemies, and friendship. Even when the base game wears thin, Mount & Blade's mods and multiplayer give you more to do, with some even moving the action to a .