Best of the best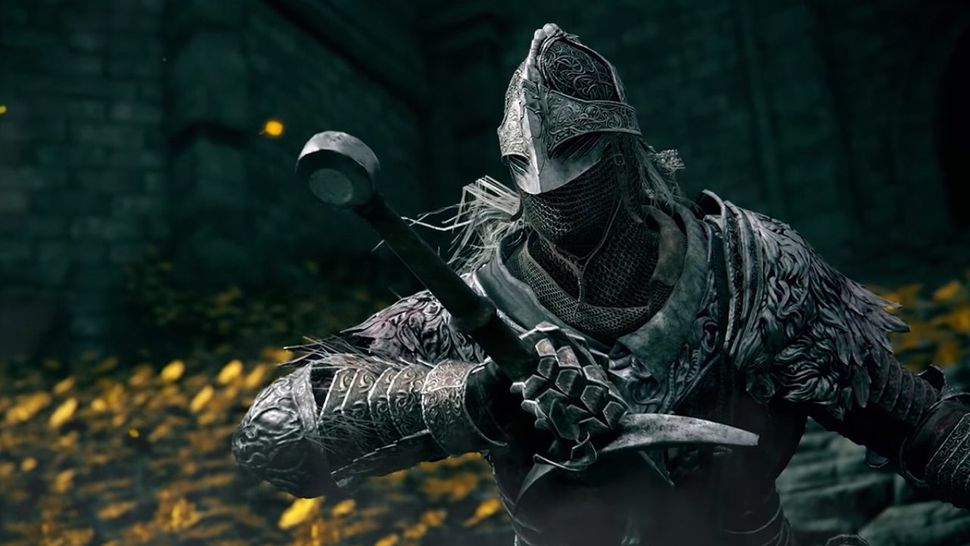 2023 games: Upcoming releases
Best PC games: All-time favorites
Free PC games: Freebie fest
Best FPSes: Finest gunplay
On an average day about a dozen new games are released on Steam. And while we think that's a good thing, it can be understandably hard to keep up with. Potentially exciting gems are sure to be lost in the deluge of new things to play unless you sort through every single game that is released on Steam. So that's exactly what we've done. If nothing catches your fancy this week, we've gathered the best PC games you can play right now and a running list of the 2023 games that are launching this year.
Figment 2: Creed Valley
Steam‌ ‌page‌ ‌
Release:‌ March 10
Developer:‌ Bedtime Digital Games
Launch price:‌ ‌$21.24 |‌ ‌£18.69 |‌ ‌AU$31.02
The surrealistic 2017 action adventure outing gets a sequel, blending Zelda-like exploration and puzzle-solving with musical boss fights. Protagonist Dusty represents "The Mind's courage" and is responsible for fending off a gaggle of determined Nightmares, who have wreaked havoc on the land's "Moral Compass". As you can probably tell, there's a cerebral narrative backbone here—in more ways than one—but the presentation is tempered with bizarre humor and an art style that doesn't look much like anything else. There are some fascinating twists here: the world can be explored in two states, "open-minded" and "closed-minded", and unlike the first game, two-player local coop is supported—though one of you will need to be a bird.
Hellscreen
Steam‌ ‌page‌ ‌
Release:‌ March 10
Developer:‌ Jamie D
Launch price:‌ ‌$18 |‌ ‌£15 |‌ ‌AU$26.50
Hellscreen's big contribution to the first-person shooter genre is a rear-view mirror. It's not just for keeping track of what's going on behind you, either: you can even shoot via the damn thing, which impressed Ted when he played it back in January. With that single twist, Hellscreen morphs from boomer shooter nostalgia bait into something more distinctive, though even without the rear view mirror it's a gorgeous looking game. This is an Early Access affair; the first episode is included, with the second and third scheduled to release next year, though other small improvements will be made on an ongoing basis. Also, there's a free demo.
Romancelvania
Steam‌ ‌page‌ ‌
Release:‌ March 8
Developer:‌ The Deep End Games
Launch price:‌ ‌$25 |‌ ‌£21 |‌ ‌AU$36.50
As the name implies, this is a Metroidvania, but you can romance the baddies. Protagonist Drac has lived a miserable loveless century, but as a contestant in a "monster reality-dating show" his hopes of finding love are sparked anew. While there are plenty of stock standard baddies to tackle in Romancelvania, the bosses are who you'll have the chance to either "romance, befriend or eliminate". This is a shamelessly cheesy affair: expect to explore areas with names like Booty Bay and Smashmounds. A Steam reviewer summarizes it as "The Bachelor meets Castlevania", which seems about right to me.
vivid/stasis
Steam‌ ‌page‌ ‌
Release:‌ ‌March 8
Developer:‌ Team Vividstasis
Launch price:‌ ‌Free
Launched into Early Access last week, vivid/stasis is a fascinating mystery game with rhythm action elements. The story focuses on Tsuki Tasogare, who along with her friends, is trying to solve the mystery of her disappeared sister. Across several chapters the story becomes stranger and more conspiratorial, but it's all held together by the rhythm action, which is soundtracked by the likes of Tanchiky and Silentroom. Do note that the current Early Access build doesn't include all planned story material, and that it likely won't be completed until mid-2025. Still, whether you wait for the full game or play it as its made, vivid/stasis will always be free.
Looking Up I See Only A Ceiling
Steam‌ ‌page‌ ‌
Release:‌ March 9
Developer:‌ silver978
Launch price:‌ ‌$1.79 |‌ ‌£1.52 |‌ ‌AU$2.65
Here's a brief narrative-driven psychological adventure game "about a stressed girl who wants to explore her ceiling". That's the description supplied on the Steam page, but you should probably expect something a bit weirder and unsettling than that précis lets on. Indeed, several Steam reviewers have drawn comparisons with Milk inside a bag of milk inside a bag of milk. This one has three endings, appealingly strange hand drawn art, and should only take you a couple of hours to complete.