The challenge of finding the best Warzone SMG feels never-ending as more are regularly added to our bulging collection of firearms. SMGs are an ideal support to an OP assault or sniper rifle, but it's not uncommon to see them take the lead in the best Warzone loadouts (opens in new tab). If you like to get up close and personal with your prey in Verdansk, these are the perfect tools for the job.
Unsurprisingly, we recommend using many of these weapons in our best Warzone guns (opens in new tab) guide. However, if you're looking for more variety, you've come to the right place. I'm here to walk you through the top ten SMGs in Warzone and tell you why they deserve a spot in your loadouts.
The best Warzone SMGs
S-tier
MAC-10
The MAC-10 is a brilliant SMG with a ludicrously fast fire rate. As long as you have some decent accuracy and can control its rather nasty recoil pattern, you'll be able to completely shred your enemies. It's the proud owner of the top spot in the SMG section, and is a perfect backup for the best Warzone assault rifles (opens in new tab) or LMGs (opens in new tab). Here's Morgan's list of the best MAC-10 loadouts (opens in new tab) to help you dominate in Verdansk and Rebirth Island.
Bullfrog
I love the Bullfrog. It's got a big, chunky magazine size, great damage values, and the ability to really beef up its ranged potential. For me, it also just has that 'it' factor. The Bullfrog will always have your back, and it can work as a traditional SMG or a sniper support gun. Have a look at my best Bullfrog loadout (opens in new tab) for a helping hand on perfectly decking the weapon out for victory.
MP5 (Cold War)
If you're not using the MAC-10, this should be your SMG of choice. Cold War's MP5 was completely busted when it launched, so you'll likely have already heard of its mystical powers. While it hasn't quite managed to re-enact those early-December 2020 scenes of utter carnage, the MP5 has still clawed its way back into the meta. You stand a good chance of winning sweaty firefights out in the open, but flanking is where the MP5 really stands out. Try our handy MP5 loadout (opens in new tab) for more info.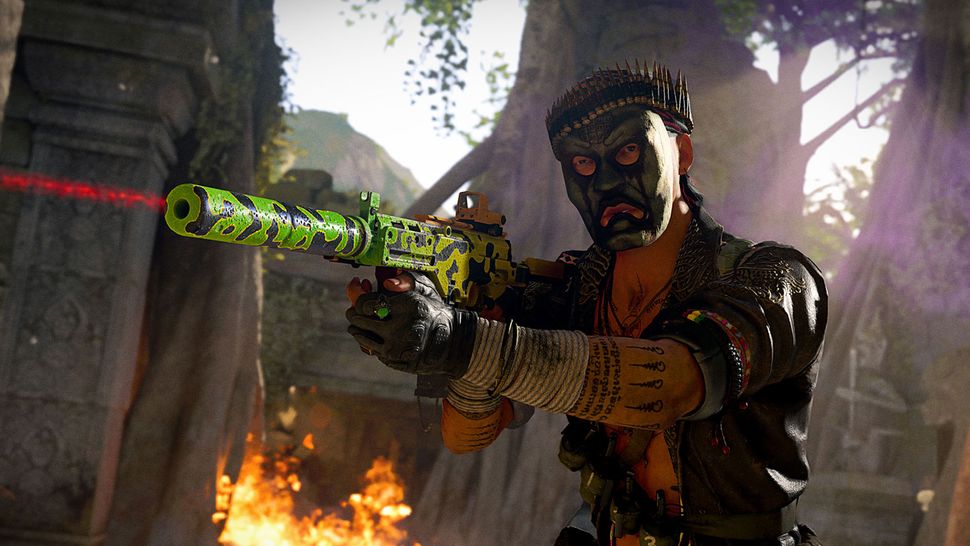 A-tier
PPSh-41
The PPSh-41 didn't make a huge splash upon its addition to the Warzone meta, but with time and balance changes, it's really made a name for itself. With Season 3 long gone, it's not the most fashionable weapon, but thanks to its great mobility and rate of fire, the PPSh does a great job where other SMGs are a bit more lacklustre. Our picks for the best PPSh-41 loadout (opens in new tab) will help you perfect this weapon's attachments.
OTs 9
The OTs 9 completely guts your enemies from close ranges. To some, (myself included), it feels a whole lot better than the MAC-10. Can't really put my finger on why. For the best OTs 9 loadout (opens in new tab), you'll need to either deck it out for range or speed—I'd definitely recommend going for the latter and pairing the gun with a nice assault rifle.
TEC-9
The TEC-9 is a real weirdo of a gun. By default it's semi-automatic, but when you put the best TEC-9 loadout (opens in new tab) on it, you get access to different fire rates. I'd recommend going full-auto for a really strong classic SMG, but the semi-auto mode is pretty fun and makes for a unique playstyle if you're getting sick of all the meta SMGs feeling the same.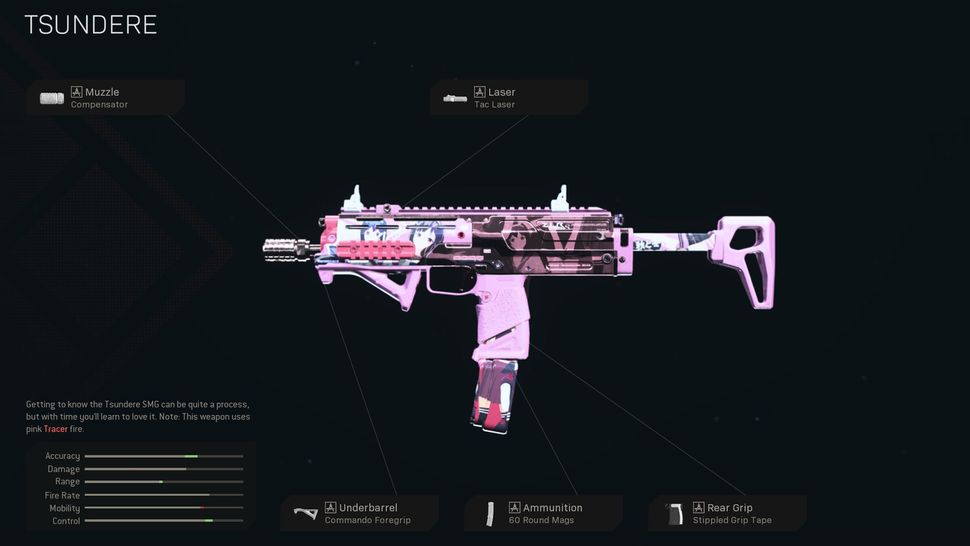 B-tier
Win more with these Warzone loadouts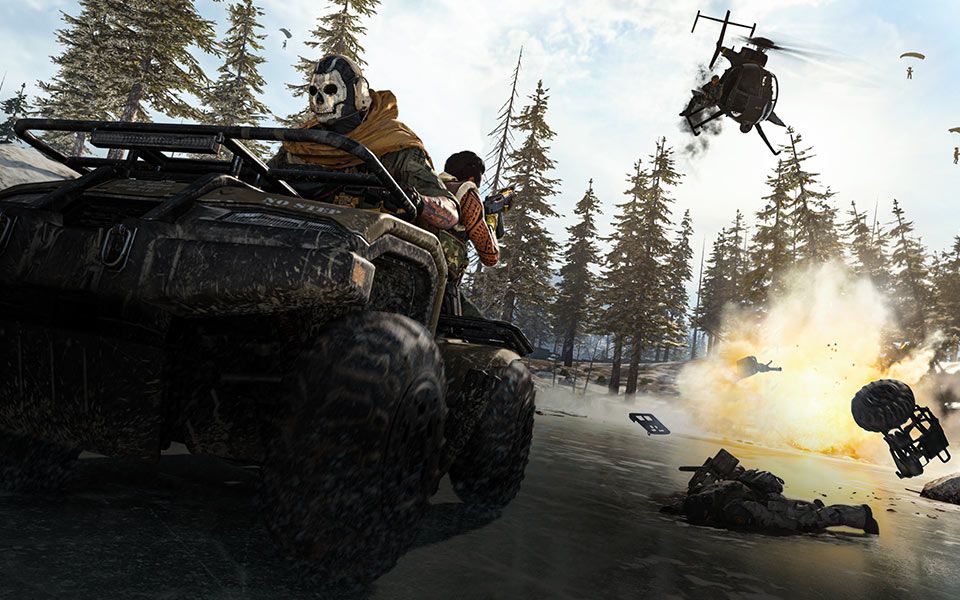 Best Warzone loadout (opens in new tab): The gear to choose
Best M4A1 loadout Warzone (opens in new tab): Top all-purpose AR builds
Best MP7 loadout Warzone (opens in new tab): Effective SMG setups
Best Grau loadout Warzone (opens in new tab): Strong AR builds
Best M13 loadout Warzone (opens in new tab): Attachments to choose
Best Kilo 101 loadout Warzone (opens in new tab): Boost the punchy AR
MP7
Modern Warfare's MP7 stormed into the spotlight again last September, but there's no need to swap it out if you're comfortable using it. This compact killer is easy to recommend for most situations, and I've even selected the best MP7 loadouts (opens in new tab) to help you make the most of it. Compared to the other SMGs on offer, its fire rate and mobility are difficult to top. Emptying a full clip of accurate shots will quickly boost your kill count and scupper an enemy squad's plans.
Milano
The Milano used to be trash. Then it got buffed to the point of it being the best SMG in the game. Now, it's a really sound, decent option for people who enjoy the slow fire rate and decent range properties the gun has available.
CX-9
The CX-9 was added to Modern Warfare fairly recently. A surprise, what with Call of Duty: Vanguard (opens in new tab) coming out so soon, but a welcome one. The CX-9 is a nice, simple SMG which does what it says on the tin. It deals great damage up close, and your secondary weapon, like an XM4 (opens in new tab) or Stoner 63 (opens in new tab) can deal with the rest of the ranges.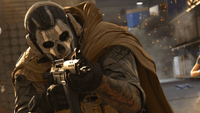 (opens in new tab)