If you suffer from sweaty palms while gaming, switching to a claw grip might help, as it creates some space for airflow. It's still a passive cooling solution, though, and that's where the Zephyr comes into play. The Zephyr is a new gaming mouse that is bound for Kickstarter, and it has its own built-in cooling system.
Zephyr, the company that designed it, bills its self-named rodent as the "world's first sweatproof gaming mouse." The claim rests on an adjustable built-in fan (with RGB lighting, of course) and ventilated shell, the latter of which is reminiscent of Cooler Master's MM710 and a few other mice with similar designs.
When turned on, there are two fan settings—slow and fast. These settings are adjustable from 4,000 to 10,000 RPM. You can also turn the fan off if you prefer.
It's a seemingly novel implementation of an idea that is not entirely unique. That's to say, I'm not aware of any other gaming mice with a built-in fan, though Thermaltake launched a Cyclone mouse in 2012 with a detachable external fan that mounted to the front.
My only real concern is how often the fan would need to be cleaned. Though I suppose for anyone who needs this sort of thing, periodic maintenance is a fair trade off.
Outside of the cooling system, this has the makings of a typical gaming mouse. Incidentally, it not only resembles Cooler Master's MM710, it uses the same PixArt PMW 3389 sensor. That's also found in HyperX's Pulsefire FPS Pro and Pulsefire Surge.
This gives it a DPI range of 100-16,000. There's a DPI button to cycle through five presets, which by default are programmed to 800, 1,600, 3,200, 6,400, and 16,000. You can also cycle through different RGB lighting effects.
Perfect peripherals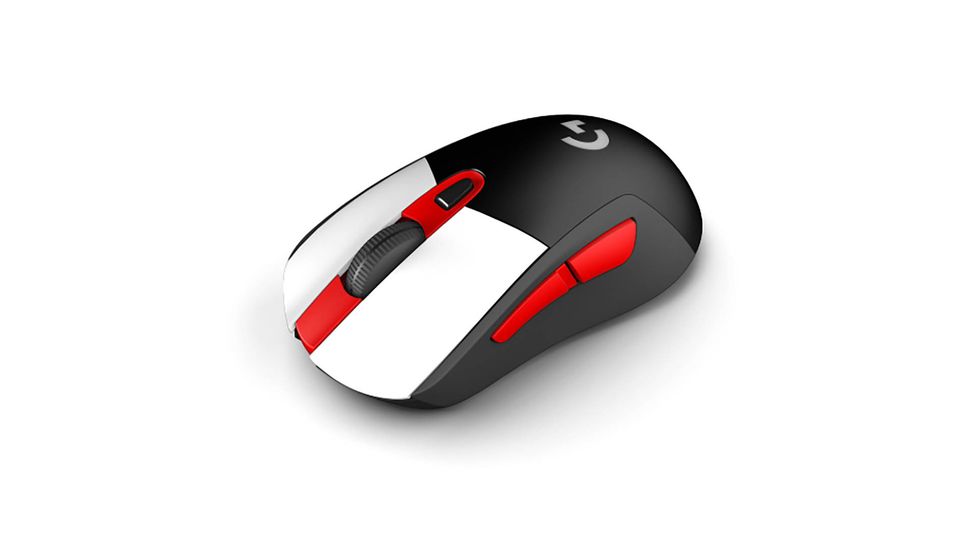 Best gaming mouse (opens in new tab): the top rodents for gaming
Best gaming keyboard (opens in new tab): your PC's best friend...
Best gaming headset (opens in new tab): don't ignore in-game audio
The Zephyr is symmetrical in design, though it looks like the thumb buttons are only on the left side, meaning this is intended for right-handed users. There are two thumb buttons, plus a DPI button, two primary clickers with Omron switches (rated for 50 million clicks), and it's likely the scroll wheel serves as a button as well.
Zephyr is headed to Kickstarter on July 22, with 'Super Early Bird' pricing set at $79. It's not yet known what the regular price will be. We're not big on the crowdfunding scene, but for those who want to take a chance, Zephyr is offering a 50 percent discount when signing up for its email list.