Best of the best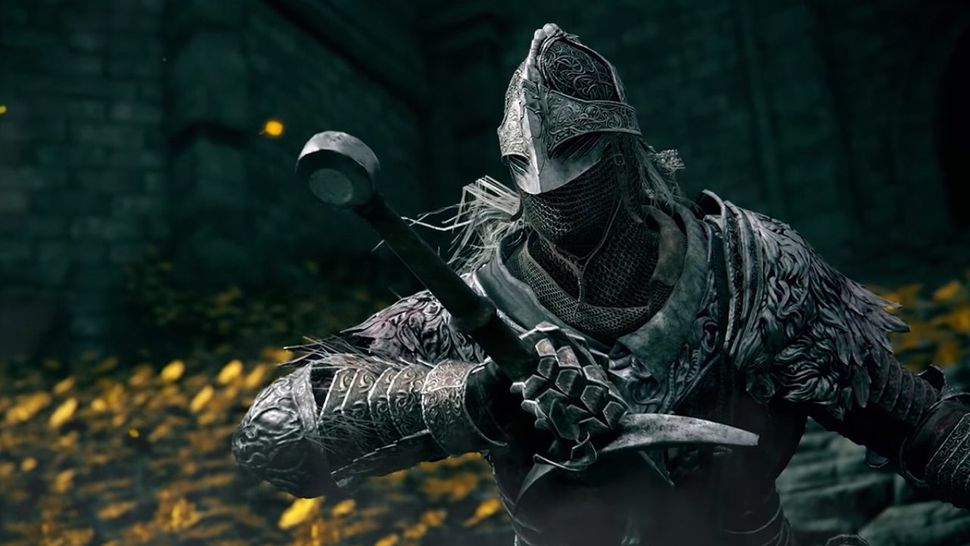 2023 games: Upcoming releases
Best PC games: All-time favorites
Free PC games: Freebie fest
Best FPSes: Finest gunplay
On an average day about a dozen new games are released on Steam. And while we think that's a good thing, it can be understandably hard to keep up with. Potentially exciting gems are sure to be lost in the deluge of new things to play unless you sort through every single game that is released on Steam. So that's exactly what we've done. If nothing catches your fancy this week, we've gathered the best PC games you can play right now and a running list of the 2023 games that are launching this year.
The Break-In
Steam‌ ‌page‌ ‌
Release:‌ July 17
Developer:‌ Jorgen Games Ltd, Oliver Josh
The Break-In is a game about taking robbery to the extreme. Either solo or with three friends, you'll break into buildings and steal everything, and yes, that means you can steal people if you want. Or how about the toilet? Resale value be damned: if it can be taken, there's no reason not to. You'll use a bunch of different tools in your daring escapades, ranging the obvious (lockpicks) through to the bizarre (trampolines, anyone?). The physics are gloriously stupid, and the freedom afforded is quite impressive: you can infiltrate buildings in any way you wish thanks to the inclusion of ladders and the ability to plonk them wherever you want. Playable both in VR and on an old fashion screen, this Early Access affair will keep growing over the coming months.
Gravity Circuit
Steam‌ ‌page‌ ‌
Release:‌ July 14
Developer:‌ Domesticated Ant Games
Gravity Circuit is an arcade platformer with sumptuous 16-bit inspired pixel art reminiscent of Mega Man. It's also not a Metroidvania: there are twelve levels, each increasingly more difficult, and each with its own "unique set of mechanics". This is worth mentioning, because linear reflex-oriented platformers with great production values are seemingly much rarer than sprawling exploration affairs nowadays. In other words, if you loved Cyber Shadow, Mega Man 11 or that recent Ghosts 'n Goblins reboot, this looks like a treat.
Dragon Quest Treasures
Steam‌ ‌page‌ ‌
Release:‌ July 15
Developers:‌ Square Enix, Tose Co., Ltd.

If you're fond of Dragon Quest you almost certainly didn't miss this, but for the casuals among us, this "Treasure Hunting" spin-off is worth a shout. It's a casual take on the usual Dragon Quest fare, which itself doesn't usually offer much in the way of challenge, so consider this a "chill" or "cosy" game, I guess. The basic rhythm involves venturing out into gorgeous fantasy landscapes, finding treasure, and then using the spoils of that treasure to bolster your base. As the base develops, so too do does your ability to find more and better treasure. It's all wrapped in a typically dramatic narrative, with stress-free combat and lots of nooks and crannies to explore.
Call Hating
Steam‌ ‌page‌ ‌
Release:‌ July 14
Developer:‌ Goatface Games
Call Hating is a comedic point 'n' click adventure game about troubleshooting an internet connection. Before you rush out to buy, clock the complicating factors: you need the internet to work, but you work from home. Your smartphone is broken too, so you can't even ask Reddit or hassle co-workers on Slack. Oh, and your computer hasn't been upgraded since the 1990s. Sounds bad! But don't worry, Call Hating aligns itself with fourth-wall breaking games like The Stanley Parable, has a bunch of mini-games, and most importantly, is funny. There are multiple endings too.
Detuned
Steam‌ ‌page‌ ‌
Release:‌ July 16
Developer:‌ ApeHardware
Here's a determinedly weird hidden object game that's described as "anti-rhythm", in the sense that it has inverted rhythm game elements. That means you have to avoid certain sounds, which creator ApeHardware likens to the experience of misophonia. "Rather than hitting the notes of a song according to its beat," the Steam description reads, "you need to avoid a randomly generated series of notes". Adding to this stress is that you're a pearl collector on the hunt, which is where the hidden object aspect comes into play. That means you'll need to balance awareness of sound and image, which is admittedly a balance that many games demand of us, but Detuned's art style and sonic world are so obtuse and surrealistic that confusion is almost guaranteed. This looks great, and is brought to us from the same mind behind Me and My Eldritch Parasite.