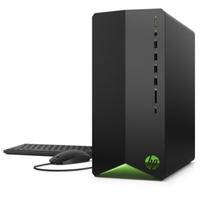 HP Pavilion | RTX 3060 | Core i5 10400F | $899.99 $699 at Walmart (save $200.99)
This is a great price for an RTX 3060 PC. The CPU is a bit old now, but still fine for 1080p gaming, and the 8GB RAM and 256GB storage could do with a boost, but that's easy to do after the fact. A great value PC to build onto in the future.
Things are finally looking up after a nasty couple of years for gaming hardware. A GeForce RTX 3060 might have cost you around $700 at the height of the recent GPU shortage, but now here's a gaming PC deal that makes it seem like that never happened.
For $699, you can get an HP Pavilion gaming PC with an RTX 3060 at Walmart right now. It's a full-tower, entry-level gaming PC, complete with some basic peripherals to get you started.
Okay, so it might not have as much RAM as we'd like in a gaming rig today, and the SSD storage is a little lacking, but for the price you could do a lot worse than a current-gen, ray-tracing enabled GPU and a 10th Gen Intel Core i5 CPU.
The Intel Core i5 10400F doesn't have integrated graphics and has a locked multiplier, so you can't overclock it. It's good value for the money, though, and still still has a place in our best CPU for gaming roundup as a result.
Don't expect this desktop to be a super-agile multitasker. That 8GB RAM would've been plenty ten years ago, but you'd be wise to put a 16GB upgrade into your plans for future tweaks. For basic gaming at medium resolutions, though, this machine will see you through as-is.
Adding RAM is pretty simple—see our best RAM for gaming guide for some inspiration—and while you're at it, you'll probably want to shop around for a larger SSD, or even an HDD if you're got a lot of files you want to keep.
The UK option
But don't feel left out if you're in the UK because the best Prime Day PC deals still have great discounts for gamers there, too. While we can't quite compete with the $700 price tag of the Walmart offer, Amazon has the Lenovo Legion T5 for just £800, and it's honestly a far superior machine.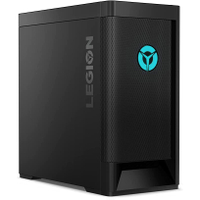 Lenovo Legion T5 | RTX 3060 | AMD Ryzen 5 | 16GB RAM | 1TB SSD | £1,099.99 £799.99 at Amazon (save £300)
If you're looking to break into the wonderful world of PC gaming, this is a great machine for the price. Boasting an RTX 3060 GPU, an AMD Ryzen 5 processor, and 16GB of RAM, you'll play most games comfortably. The 1TB of SSD space isn't to be sneezed at either and means you'll have plenty of room to store your favourite games. At under £800, this gaming desktop is the cheapest it's ever been.
The HP has a miserly 8GB RAM and a 256GB SSD, whereas this Lenovo machine has a full 16GB of RAM, a 1TB SSD and a proper AMD Ryzen 5000-series processor. This is a proper gaming PC, with zero drawbacks. Especially for the money.