Best of the best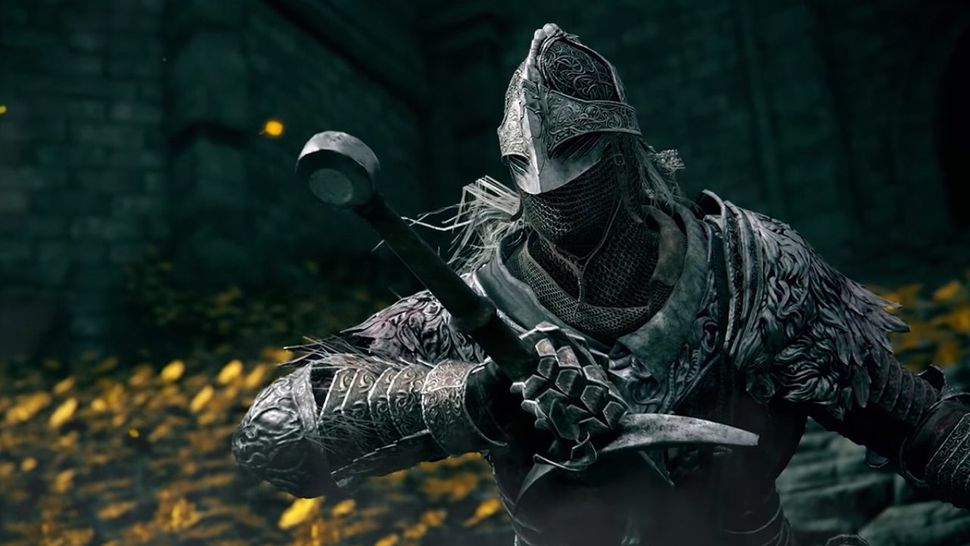 2023 games: Upcoming releases
Best PC games: All-time favorites
Free PC games: Freebie fest
Best FPSes: Finest gunplay
On an average day about a dozen new games are released on Steam. And while we think that's a good thing, it can be understandably hard to keep up with. Potentially exciting gems are sure to be lost in the deluge of new things to play unless you sort through every single game that is released on Steam. So that's exactly what we've done. If nothing catches your fancy this week, we've gathered the best PC games you can play right now and a running list of the 2023 games that are launching this year.
ArcRunner
Steam‌ ‌page‌ ‌
Release:‌ April 27
Developer:‌ Trickjump Games Ltd
Launch price:‌ ‌$18 |‌ ‌£12.29 |‌ ‌AU$26.55
It's difficult to be blown away by cyberpunk stylings in this post Cyberpunk 2077 world, but ArcRunner still manages to look gorgeous. This third-person roguelite shooter is set on a space station under the command of a rogue AI, and it's your job to mow down thousands of its robot soldiers along the way to taking this boss AI out. There are three character types, including the tanky Soldier, the nimble Ninja and the Hacker, and all have their own primary melee weapons as well as specialized abilities. Levels are randomized, gear and power ups are abundant, and best of all, ArcRunner supports online cooperative play.
Welcome to Goodland
Steam‌ ‌page‌ ‌
Release:‌ April 29
Developer:‌ Big City Lab
Launch price:‌ ‌$17 |‌ ‌£14.29 |‌ ‌AU$24.95
Here's a strategy-oriented adventure game about surviving, or maybe even flourishing, as a money launderer for a Mexican drug cartel. As you might expect, this is high pressure work and one wrong move could lead to disastrous consequences, so every business decision comes with double (triple?) the pressure it otherwise would. To make things worse, you've got the cops and other criminal upstarts to worry about. This is a tycoon game essentially, but with a strong narrative component centered around diplomacy, hard decisions and often tense negotiation.
Varney Lake
Steam‌ ‌page‌ ‌
Release:‌ April 28
Developer:‌ LCB Game Studio
Launch price:‌ ‌$10 |‌ ‌£8.49 |‌ ‌AU$14.50
From the team that brought us Mothmen 1966 comes Varney Lake, another unsettling narrative game presented in the style of 1980s CGA graphic adventures. It's focused on the misfortunes of three 1950s teenagers on a summer vacation to Varney Lake, where the idyllic splendor is somewhat tainted by their discovery of a vampire. Suddenly, all the usual teenage concerns fall by the wayside, and things get grizzly. Nearly 30 years later, a paranormal investigator Lou Hill is on the case, and it's partially via his discussions with the now-aged teenagers that the story unfolds. Expect puzzles, terror, nostalgia, and a gripping branching narrative.
Skinny & Franko: Fists of Violence
Steam‌ ‌page‌ ‌
Release:‌ ‌April 29
Developer:‌ Blue Sunset Games
Launch price:‌ ‌$17.09 |‌ ‌£13.04 |‌ ‌AU$24.25
Remember Skinny and Franko? I didn't, but I Googled it and there was indeed a 1994 Amiga game called Franko, upon which this newer beat 'em up is based. Considered an Amiga Final Fight clone back in the day, this new instalment in the series looks like a pretty conventional sidescrolling brawler, albeit with a grittier vibe than most modern takes on the genre. There are eight main stages, over 50 weapons and special attacks, and—most appealingly—over "80 different bullies and morons" to pummel. As you'd expect, local cooperative play is supported, which is the very best way to beat the crap out of baddies.
Digital Exorcist case_(0);
Steam‌ ‌page‌ ‌
Release:‌ April 28
Developer:‌ Cool Beans Productions
Launch price:‌ Free
This freebie is an adventure game visually inspired by the PC-98 catalogue, but it also takes cues from the likes of The Silver Case. A mix of horror and deductive gameplay, the protagonist is a washed out digital exorcist tasked with investigating a crime and then fixing it via the exorcism of a demon. This forbidding task takes him to some strange places, most notably to a "spooky deep web forum". Expect to solve puzzles, fight demons, and reconstruct crime scenes, but most importantly, to soak up a very unsettling and weird atmosphere.