Best of the best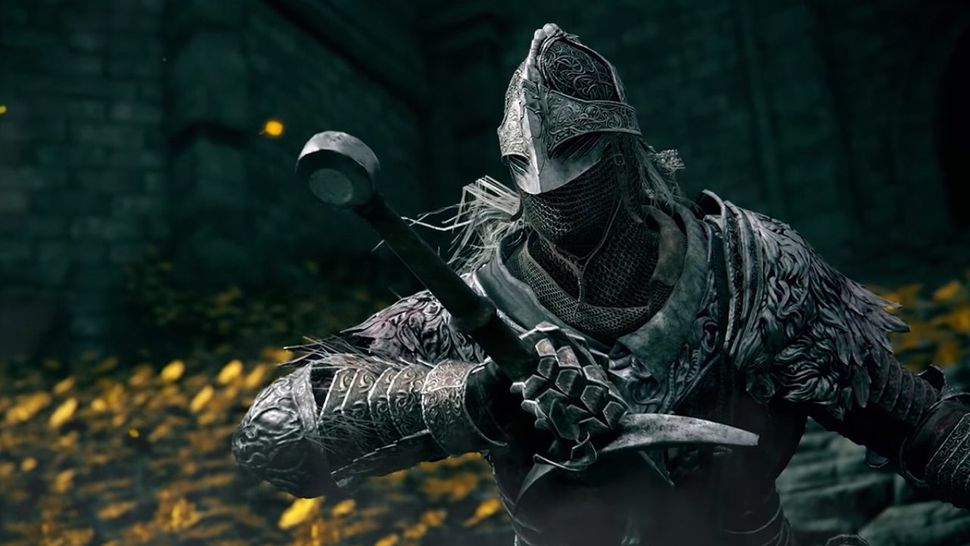 2023 games: Upcoming releases
Best PC games: All-time favorites
Free PC games: Freebie fest
Best FPSes: Finest gunplay
On an average day about a dozen new games are released on Steam. And while we think that's a good thing, it can be understandably hard to keep up with. Potentially exciting gems are sure to be lost in the deluge of new things to play unless you sort through every single game that is released on Steam. So that's exactly what we've done. If nothing catches your fancy this week, we've gathered the best PC games you can play right now and a running list of the 2023 games that are launching this year.
Sailing Era
Steam‌ ‌page‌ ‌
Release:‌ January 12
Developer:‌ GY Games
Launch price:‌ ‌$22.49 |‌ ‌£18.89 ‌|‌ ‌AU$32.85
At first glance Sailing Era looks like some whimsical visual novel fare, but lo and behold, it's actually a richly featured sailing simulator. Set on a "real-world scale map" with a dynamic weather system and 200 ports to explore, this is basically a trading game in the spirit of Elite or indeed, Sid Meier's Pirates! There's quite a bit of room for roleplaying here, though, with more than 30 captains to helm your vessel, ranging "legendary pirates" through to Japanese ronins. And yes, don't worry, there is naval combat too, because conflict is inevitable when you're exploring the great wide ocean in search of secrets and treasures. This looks like a genuinely ambitious simulator, but if you're undecided, there's a demo to try.
Vengeful Guardian: Moonrider
Steam‌ ‌page‌ ‌
Release:‌ January 13
Developer:‌ JoyMasher
Launch price:‌ ‌$15.29 |‌ ‌£12.59 |‌ ‌AU$22.45
You'll know exactly what to expect from Vengeful Guardian after 30 seconds spent with the trailer above. It's a sci-fi platformer with lush 16-bit pixel art, and by all appearances studio Joymasher is very determined not to deviate from that ye olde formula. No: as crisp as the platforming and combat looks, Vengeful Guardian comes across as a bunch of pixel art enthusiasts savoring the inherent beauty of the form, and then, y'know, making it a game, they guess. There are eight stages of eye candy, some light customization options for the robo-protagonist, and probably a lot of frustrating deaths, which we all love so very much.
Life Gallery
Steam‌ ‌page‌ ‌
Release:‌ January 13
Developer:‌ 751 Games
Launch price:‌ ‌$2.69 |‌ ‌£2.24 ‌|‌ ‌AU$4.05
Originally released for smartphones in 2020, Life Gallery is a surrealistic puzzle game with a truly bizarre approach to horror. Across 50 illustrations you'll slowly learn about a "broken household" and its seeming relationship with an evil cult, and while the unfolding of that story sounds engaging, it's the art itself that holds my attention. Each of the illustrations play host to their own puzzle, all of which require close attention to the story, as much as they do the usual lateral thinking. Among the creepy psychedelia you'll also find some rather discomforting takes on classic paintings.
UnderDungeon
Steam‌ ‌page‌ ‌
Release:‌ ‌January 13
Developer:‌ Josyan
Launch price:‌ ‌$10.19 |‌ ‌£8.49 |‌ ‌AU$15.08
Here's a dungeon crawler with a 1-bit, monochromatic pixel art veneer. Protagonist Kimuto, who appears to be a cat, has just started a new job, and as things are wont to do in videogames, things go sour very quickly. Before long, Kimuto is crawling dungeons in the style of the old 8-bit Zelda games. There's a nice mix of reflex-oriented combat and puzzle-solving here, and while there appears to be nothing particularly original on display here, the trailer above hints at some big formula shake-ups (spoiler: like forays into the first-person perspective).
Isle of Pan
Steam‌ ‌page‌ ‌
Release:‌ January 11
Developer:‌ Dogū
Launch price:‌ ‌$15 |‌ ‌£11.61 |‌ ‌AU$21.71
Isle of Pan is another surreal entry this week, only this time we're dealing with a first-person photography adventure that is compatible with VR. Set on a remote Nordic island full of "pocket portals" to bizarre alternate universes, the goal of Isle of Pan is simply this: wander around, take photos of weird stuff, and as you progress, gain more tools that will make your photography even prettier. These various worlds are populated by over a hundred "creatures," but don't worry: they're all of the passive variety, albeit in some cases extremely disturbing. While this is playable on a monitor, I feel like it'd really come to life in VR.