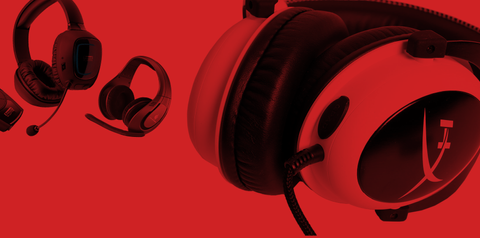 The best gaming headset
These cans are our best pick for gaming, at any price point.
The best headphones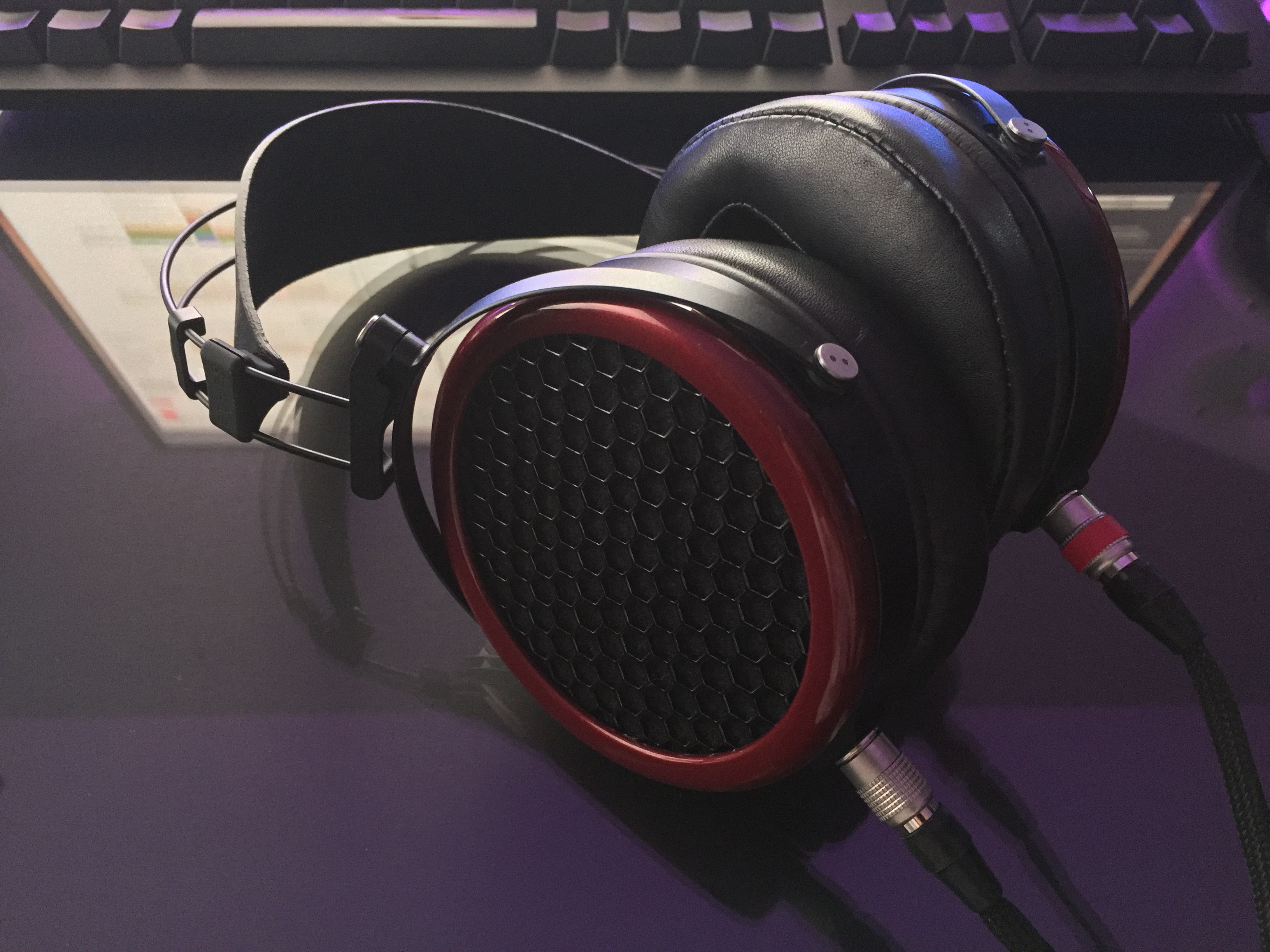 If gaming headset audio quality doesn't cut it for you, check out our guide to the best headphones for some amazing high-end cans.
These are the three pillars of a great gaming headset: sound quality, comfort, and mic clarity. Measuring sound quality until now has been a subjective affair, which is why we went the extra mile in our testing. We used $50,000 of audio equipment to objectively quantify several aspects of a gaming headset that are crucial to sound quality: frequency response, distortion, and left/right balance.
Out of all the mainstream headsets we tested between $60 and $300, only a few did well.
After months of testing dozens of headsets, our top pick for gaming headsets resulted in two winners for best gaming headset: Kingston's HyperX Cloud Revolver, and SteelSeries' Siberia 350.
It was a tossup between the Revolver and Siberia 350. Both are priced the same at $119 (£100), which puts them in the middle of the pack. Both have excellent sound quality that's suitable for gaming or music. And both are relatively comfortable. However, the Revolver is 100% analog, providing two 3.5mm cables (one for audio, one for mic), while the Siberia 350 is USB. The analog connection on the Revolver may make it more convenient if you're planning to use an external sound card or don't have any open USB ports. The Siberia's digital USB connection offers DTS simulated surround sound built into the headset as well as LED lighting that's controllable.
The two headsets are distinctly different in design, too, so you may prefer one or the other. That makes them our two top choices.
What about lower priced options? There are headsets priced lower, even at half the price, but most don't perform well and cut too many corners to achieve their attractive prices. For around $100 or £77, the price is a sweet spot for performance. Going a bit higher yields very marginal to no improvements in sound quality or mic quality.
We're currently looking at new budget headsets from Kingston and SteelSeries, and new high-end options from AudioTechnica and Sennheiser, but the Cloud Revolver and Siberia 350 are still the best headsets for most gamers.

The best gaming headset (1 of 2)
Excellent sound quality
Well balanced on bass, mids, highs
Good microphone quality
Good comfort and easily adjustable
No detachable cable
No extra ear pads (like with Kingston's Cloud 2)
The HyperX Cloud Revolver is Kingston's newest headset. It's a drastic improvement in audio quality from the Cloud and Cloud 2.It appears that Kingston chose to use a different OEM entirely for the Revolver, and the move was wise.
The Revolver has very good sound balance, very good bass, and very good detail resolving ability and resolution. It's a stark and noticeable difference, and even .
There's significantly less bass distortion in the Revolver but bass is still delivered with strength. The "slam" is tightly controlled and extends down low, without ever muddling out the other frequencies.In the higher frequencies, Kington's fixed the notch between 3kHz and 6kHz. Details now come through clearly, and the Revolver is even competitive in this area with normal music headphones. Because the transients are better presented in the Revolver, it has the best soundstage of any of Kingston's offerings.
Read

More

The best gaming headset (2 of 2)
Excellent sound quality
Good balance of bass, mids, highs
Great mic quality
Detachable cable
LED lighting
USB connection only
No detcahable mic
Someone at SteelSeries understands headphones. The company's entire range of Siberia headsets, from the 200 all the way to the 800, sound really good. For the $120 Siberia 350, you get a lot of audio goodness for the money.
There's . Bass is tight and musical, although the headphones will perform better with a different headband. The headband is auto adjusting and has a tendency to pull upwards, thereby lifting the bottom seal of the ear pads. Sealed properly however, and the Siberia 350 can compete with hi-fi headphones.
Soundstage is good on the 350, even without DTS modes turned on. The Siberia 350 comes with DTS Headphone X, which has different modes for gaming and music. However, you're better off leaving those modes turned completely off—the soundstage of the Siberia 350 is already well defined.
Tonally, the Siberia 350 is warm, in a good way. The bass, mid-range, and high frequencies work well together to produce a pleasing sound without harshness. In other words, the headset has good depth. Resolution is also good, and I was able to clearly hear all the small nuances in the test tracks.
Read

More
How we tested gaming headsets and others we tested
Our system is made up of two primary components: the head and torso simulator (HATS), and the actual testing software. On the hardware side, Bruel & Kjaer supplied the HATS, which is widely used by military, automotive, and audio industries. The actual testing and analysis is performed using an industrial software known as . I've detailed both in my previous article leading up to this one, but I wanted to expand a bit on the work that was done with SoundCheck.
Developed with deep analysis in mind, SoundCheck is designed for engineers that need to fully control how tests are run. Essentially, you can think of SoundCheck as a state of the art analyzer that's fully programmable. I ended up spending a good amount of time with both documentation and Listen's engineers to get trained on what certain tests say about a headset, and how to perform them.
That's why we ended up getting ourselves a $50,000 testing platform. This platform is used by some of the most well respected engineering companies in the world.
How we tested
If we were just testing only a handful of headsets, it would be easy. But going through roughly 60 units is daunting. Thankfully, SoundCheck allows a certain level of automation. I ended up creating my own test sequence in SoundCheck that would ask for a model name, perform various tests, output the charts, and save the results to file automatically. To test the microphones, another sequence was created that would sweep the mic, play a pre-defined WAV file, record the audio result, and save both the recorded input and chart to file with the correct model names.
By the time we were through testing, we realized we had barely scratched the surface of SoundCheck's capabilities. For industrial engineering, Listen's pricing of SoundCheck almost seems like a bargain for its capabilities. Still, it's not something a home user would use, unless you're an audio engineer in your day job.
After months of testing, we finally have results. We used both the test system and my own listening tests for each headset and headphone tested. In total, we spent roughly 4 hours per unit. For reference, the following tracks and albums were used:
- David Chesky, Chesky Records - Ultimate Demonstration Disk (album, HDTracks)
- Adele - When We Were Young (25)
- Sam Smith - Writing's on the Wall (single)
- Rush - La Villa Strangiato (Time Machine, Live)
- Joe Hisaishi - Promise of the World (Howl's Moving Castle soundtrack)
- Haley Reinhart - Can't Help Falling In Love (single)
- Taylor Swift - Blank Space (1989)
- Above & Beyond - Sun & Moon (Group Therapy)
- Christian Thielemann, Wiener Philharmoniker - Beethoven Symphonies Nos. 4-6
- Jason Derulo - Talk Dirty, feat. 2 Chainz (Tattoos)
- Eagles - Hotel California (Hell Freezes Over, Live)
- Ray Charles - You Don't Know Me (Genius Loves Company)
- Bingo Players - Rattle (Miami Mainstage Anthems)
- Rodrigo y Gabriela - Hanuman (11:11)
All track and album sources are in lossless FLAC format, at either 24-bit/192kHz, 24-bit/96kHz, or 16-bit/44.1kHz. As you may have noticed, I chose a variety of genres and I listened to each headphone across 3 different headphone amplifier and DACs:
For our headsets, we scored each out of 10 for audio, and comfort, with a score of 5 being average.
For microphone tests, we used a reference WAV file recorded with an AKG P220 professional condenser microphone. The WAV file was then imported into a SoundCheck sequence where it played through the mouth simulator on the HATS. A recording of that output was then saved for each headphone to compare clarity, distortion and response.
Competitors
We put hundreds of hours into the testing of headphones and gathered dozens of them in the process. Many models from many brands did not make the cut, but if you want to see the results and measurements from all of them, take a good look at this article here, which goes into a bit more detail for each headset, including how they stack up against our choices in this article.
Some online stores give us a small cut if you buy something through one of our links. Read our affiliate policy for more info.
Topics