The world of budget gaming headsets is slowly becoming quite the crowded market, although there are really a couple of key winners—the HyperX Cloud Stinger or the Razer Kraken X—two marvellous pairs of headphones you can get these days for around £65. Well, in 2022, another contender has entered the already large arena: Cherry, known more for keyboard switches than headsets, with its HC 2.2.
First off, its design offers more of a minimalistic and basic approach compared to other candidates out there. The $80 (opens in new tab)/£60 (opens in new tab) HC 2.2 is comprised of a blend of hard plastics around the headband and its main frame, and some smooth rubber on the earcups. This makes for a relatively sturdy build, although the plastics can rattle around a tad if you're a little too heavy-handed.
The only thing here that may scream to you that the HC 2.2 is a strictly gaming headset is in the illuminated logos on the left and right earcups. Truth be told, I've never really understood lighting on the outside of a headset, especially when you can't see it. In the case of the HC 2.2, the illuminated logos echo the headset's wider minimalistic aesthetic and look pretty good (from the outside) with the lighting itself being rather bright indeed.
Media controls are within easy reach, with the only three being housed on the left-hand earcup, which gives you the option to change the volume or mute the mic. The actual buttons themselves feel pretty good, and the fact that Cherry has bundled such controls on the earcup as opposed to on the underside with an array of knobs and dials like other manufacturers just keeps things convenient.
A lot of gaming headsets pride themselves on offering incredible passive noise isolation simply due to having a shedload of padding around the headband and earcups. With the HC 2.2, there is a good amount of padding that helps to make this candidate nice and comfortable for long gaming sessions and also block out any unwanted noises, be it cats, hoovers, or keyboard clacking so you can focus on your game. There's just enough so your ears won't feel swamped, but I'd have liked a little more round the headband if I'm honest.
Of course, it's all well and good having a headset that looks and feels good for the price, but the way a pair of cans sound is most integral. The HC 2.2s sounded pretty decent in all honesty, with a nice mid-range punch, although some lower-end grunt with a bit more bass would have been welcome. This was especially apparent during testing in a few rounds of some FPS titles where the loud crashes of grenades or the rumble of gunfire weren't as prominent as I'd expect.
(opens in new tab)
Once you've turned the game off though and want to relax by listening to some music or watching a film, the same things do become apparent. In a few listens to the new Marillion album (well worth a pickup by the way), the tighter soundstage became apparent as the HC 2.2's audio can feel a little narrow at times, especially when listening to songs where things are a little more spread out.
To try and alleviate the issue of a narrow soundstage, Cherry says the HC 2.2 features virtual surround sound to offer a wider experience. This prompts the opening of the accompany Cherry Audio Software that allows you to enable the 7.1 surround sound function which in turn widens the soundstage somewhat and allows for better placement of instruments within songs, for instance. 'For the HC 2.2, its virtual surround sound works better within games than anything else by adding a certain degree of immersion, but in listening to your playlist of banging tunes, you may not notice too much difference'
(opens in new tab)
Perfect peripherals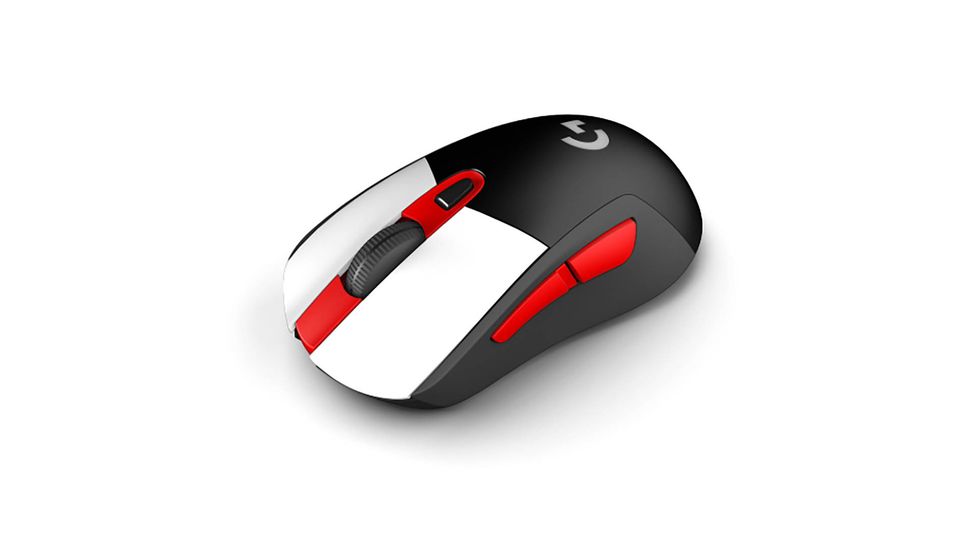 Best gaming mouse (opens in new tab): the top rodents for gaming
Best gaming keyboard (opens in new tab): your PC's best friend...
Best gaming headset (opens in new tab): don't ignore in-game audio
On a wider point concerning the software, there isn't too much when it comes to options. Inside, you only really get the choice to change the balance of audio through levels for the left and right channels, as well as for the microphone. By comparison, even on Razer's lower-end Kraken headsets, its Synapse 3 software allows you to fiddle with the surround sound configuration, as well as EQs and sound profiles for whether you're gaming, watching movies or listening to music.
A major plus point of the HC 2.2 is its microphone. For more of a mid-range gaming headset, it is impressively clear, even compared to headsets double the price, and means your teammates should definitely be able to hear you as you bellow at them. For the sake of convenience, it's also detachable from the rest of the headset so you can take it on your travels, and even then, the HC 2.2's main frame is also collapsible.
If you're on the hunt for a decent sounding gaming headset that's comfortable and not too flashy, then the Cherry HC 2.2 is a pretty good option. It may not have the flashy looks of the competition, but for those looking for a simple but effective option for gaming with friends, then this is definitely one to consider, especially with its collapsible and sturdy design, and clear microphone.