Update: As of around 12pm ET / 5pm GMT today, Nvidia's verification service is back up-and-running. Nvidia Customer Care reports that emails are once again rolling out to users, which I can confirm after receiving a handful of previous requests in my inbox.
The system is still privy to some delays, however. If you're requesting an email from Nvidia in order to login to GeForce Now or GeForce Experience, try to give it a little longer than usual before you ask for another.
NVIDIA verification emails are rolling out however we are still experiencing some delays. Thank you for your patience as we continue to resolve this issue. https://t.co/PsP1HK1tl7January 12, 2023
---
Original story: Nvidia's email verification service is currently down, impacting users trying to log into GeForce Now and GeForce Experience.
Nvidia is aware of the issue and is working on a fix. There's no timeframe for when the issue might be resolved, however, so hold tight.
Our team is investigating an issue which is preventing NVIDIA verification emails from being sent. We apologize for the inconvenience this may cause and will share updates as they become available.January 12, 2023
I did not receive a password reset email on GeForce Now earlier today, likely as a result of the issue, while Dave James wasn't able to log into the game streaming service whatsoever. So if you're currently logged into the service, don't log out anytime soon.
Users are reporting they are unable to download drivers via the GeForce Experience app as a result of the stalled email system, but you can easily download the latest drivers for your graphics card manually from the Nvidia driver download page (opens in new tab).
The issue spans to access of Nvidia's developer libraries and applications, as one user notes in a reply to Nvidia's tweet.
Nvidia has been criticised in the past for locking some of its driver functionality behind a login with GeForce Experience. Issues preventing logins such as this may only strengthen calls for the application to be opened up. After all, there is a lot of extra functionality in the app that appeals, including game capture with ShadowPlay, Freestyle filters, and automatic game optimisation.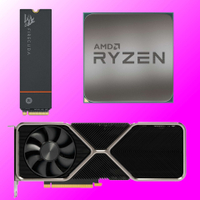 (opens in new tab)