Prime Day live blog: the best Big Deal Days PC gaming deals still around today
It's the second day of Amazon's Fall Prime Day event, but with every other retailer jumping on board the discounts aren't just going to die at midnight.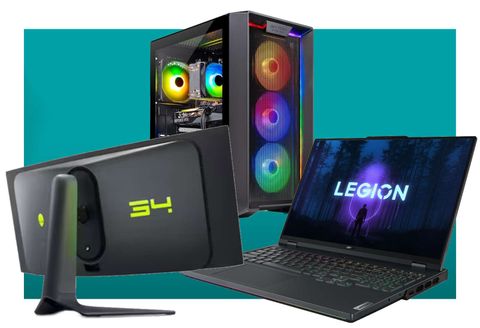 Welcome to the second of Amazon's Prime Big Deal Days, and while there may not necessarily be any big new deals hitting the virtual shelves today, there are still a host of great discounts available on the best PC gaming kit around. Theoretically this Fall Prime Day event will shut down October 11 at midnight PDT (3am EDT), but given that every other retailer in the land is taking part, too, the deals will likely stretch out all week.
Here I'm going to be highlighting all the best deals a PC gamer could want, and giving my personal recommendation as to which ones you should be taking really seriously.
I'm joined on this adventure by our new AI deals pal (he's not really an AI, or a 'he') who will do your bidding if you ask it to search for deals on specific things. Cut it some slack as it's new 🤖
But if you prefer the manual approach we've been curating the best deals by category too: Best gaming laptop deals | Best gaming PC deals | Best gaming monitor deals | Best SSD deals | Best graphics card deals
Gordon Botman - the deal-hunting AI
I mean, look, it's not AI, but it's still a clever wee bit of code that will scour through our own curated deals list and try and find the best ones to match what you're searching for. It will even highlight deals found by other Future sites. But you don't have to click on those...
Prime Day PC gaming deals: Quick links
Where are the best Amazon Prime Day PC gaming deals?
Other retailers are likely to take advantage of Amazon's own sale to get their own summer sales events kickstarted.
Refresh
One of the best deals of the week has only gotten better today. We've seen Alienware's mighty 34-inch ultrawide OLED on sale before, but this is $100 cheaper than it was back around Prime Day in July, and $300 off the original list price.
We prefer the Samsung QD-OLED panel in the Alienware to the LG WOLEDs you might otherwise find; they're a touch brighter and that can make quite a difference when it comes to OLED gaming monitors. This one also has a glossy coating which makes the true black reproduction sing and HDR really pop.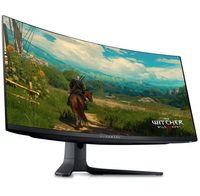 Alienware 34 AW3423DWF | 34-inch | 165Hz | QD-OLED | $1,099.99 $799.99 at Best Buy (save $300)
Alienware's fancy QD-OLED panel just got that little bit cheaper. It's still not exactly entry-level at $800, but it was $1,000 very recently. And think of it as a long term investment that will make every single gaming session pop. Once you've experienced per-pixel OLED-style lighting, you won't want to go back to LCD tech. You can read our Alienware QD-OLED review for more.
Price check: Dell $799.99
I've got to talk about the fantastic Lenovo Legion Pro 7i, too. It's the best gaming laptop I've tested from this generation and, while it wasn't a bad price at launch compared to the competition, it's now a stonking deal. Technical term, that. The GPU is powerful, there's a ton of DDR5 memory, and the CPU is a serious bit of silicon, too.
And as a device it's great. It's not overly 'gamery' and feels like a grown up laptop. It even has a numpad on its admittedly excellent keyboard. Though you can, of course, go to town with the pre-key RGB illumination if you want...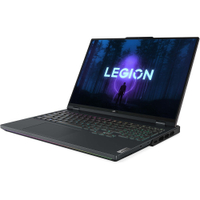 Lenovo Legion Pro 7i | Nvidia RTX 4080 | Intel Core i9 13900HX | 16-inch | 1600p | 240Hz | 32GB DDR5-5600 | 1TB NVMe SSD | $2,749.99 $2,099 at B&H Photo (save $650)
This is a stellar discount on the best RTX 4080 laptop I've tested. It's a fantastic notebook, offering performance that can often match and sometimes beat an RTX 4090-based system (see our review). There's a high-performance CPU to back it up, a decent, bright 1600p screen, and a fair amount of storage. All with a discount.
Price check: Lenovo $2,564.99
This is the cheapest we've seen the RTX 4070 retailing for since launch. I mean, it always seemed like a sub-$500 GPU, and we're getting mighty close now. The only slight concern is that the RX 7800 XT can be picked up for $500 right now, and beats this Nvidia card in straight raster terms. Though the GeForce GPU absolutely hoses the AMD card when it comes to ray tracing, and DLSS and Frame Generation are still more impressive technologies, and only available to Nvidia cards.

ZOTAC Gaming GeForce RTX 4070 | 12GB GDDR6X | 5,888 shaders | 2,490MHz boost | $649.99 $539.99 at Amazon (save $110)
Ignore the inflated pre-discount selling price, the fact that this is an RTX 4070 retailing for below the standard Nvidia MSRP for the card is the thing to really pay attention too. This is nearly RTX 3080 performance but with all those nice RTX 40 features. And, heck, it's branded up with the best version of Spiderman. Psyche!
RTX 4070 price check: $549.99 Best Buy | $549.99 Newegg
You cannot have too much storage space, and with PC games taking up more and more room—to the point where even just the best games released this year won't fit on a 1TB drive—this bargain of a 4TB SSD couldn't have come at a better time. In his recent Lexar NM790 review Jacob discovered that it's as fast as the best PCIe 4 SSDs on the market, is cool and efficient, and is, well, massive.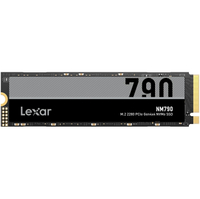 Lexar NM790 | 4TB | NVMe | PCIE 4.0 | 7,400MB/s read | 6,400MB/s write | $209.99 $176.95 at Amazon (save $33.04)
This has swiftly proven itself one of the best ways to stuff 4TB inside your gaming PC. It's as fast as the fastest PCIe 4.0 drives yet rather cheap. With this Prime deal, it's even cheaper, and not a deal to be missed.
If that's still a little rich for your blood, the 2TB version is just as quick (in fact a touch quicker in terms of writes) and is an absolute bargain at just $87. This time last year we were excited when a relatively slow 1TB SSD was that price. What a difference 12 months can make...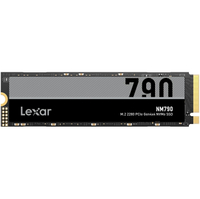 Lexar NM790 | 2TB | PCIe 4.0 | 7,400MB/s read | 6,500MB/s write | $124.99 $86.95 at Amazon (save $38.04)
Lexar has put together a superb SSD in the NM790, and this 2TB is a little more affordable than the 4TB version up above. Thanks to high layer NAND and a low-power controller, you can get tons of storage here on an energy-efficient drive for not much cash. Often much less cash than the competition, even.
Who doesn't love a Secretlab gaming chair? Anyone who's not sat in one maybe. Whatever, they're our favorite places to park our posteriors while gaming and for once they're cheaper on Amazon than they are if you were to go direct to Secretlab itself.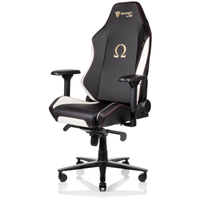 Secretlab Titan Evo | Leatherette | Magnetic cushions | $609 $509 at Amazon (save $100)
The Titan Evo is our favorite gaming chair at the moment, and has been for the longest time. It's the benchmark by which we judge all other gaming chair—it's comfortable, supportive, and easy to assemble. The holy trinity. Secretlab is traditionally the best place to pick one up, and at the moment is offering $30 off your first purchase, but for the Fall Prime Day event you get $100 off the Amazon price, taking it below Secretlab's own direct pricing.
Price check: $549 at Secretlab
At just $60 this is one of the cheapest of the Big Deal Days offers I've found. Well, that I'd actually spend our own money on, anyways. It's not a lot of cash for a fairly healthy chunk of really rather fast storage. If you're looking for a little extra space in your PC or laptop, this excellent WD Black SSD is a winner.