Best of the best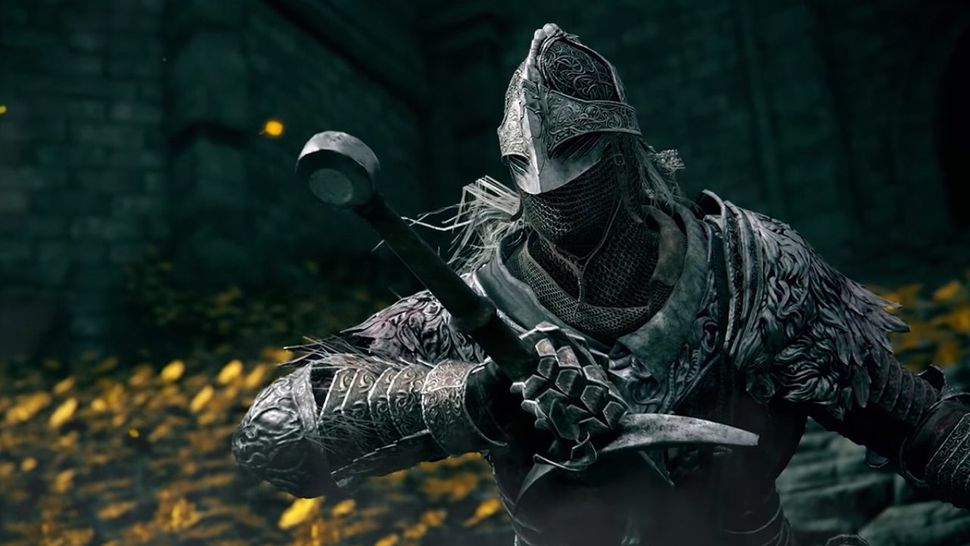 2023 games: Upcoming releases
Best PC games: All-time favorites
Free PC games: Freebie fest
Best FPSes: Finest gunplay
On an average day about a dozen new games are released on Steam. And while we think that's a good thing, it can be understandably hard to keep up with. Potentially exciting gems are sure to be lost in the deluge of new things to play unless you sort through every single game that is released on Steam. So that's exactly what we've done. If nothing catches your fancy this week, we've gathered the best PC games you can play right now and a running list of the 2023 games that are launching this year.
Moonstone Island
Steam‌ ‌page‌ ‌
Release:‌ September 21
Developer:‌ Studio Supersoft
Another cute life sim that looks a heckuva lot like Stardew Valley. The all-important novelty here is that it also has creature collecting like Pokémon, in addition to card-centric battles between them. Indeed, the RPG component seems just as big—if not bigger—than the usual cosy life sim rhythm of building a house, nurturing a farm, and talking to charming local NPCs. The world is massive (100 islands, though I don't know how big they are) and can be traversed via hot air balloon, broom or glider. If other "life sims" are a little too passive for you, and you long for some stiffer dungeon crawling challenges, Moonstone Island could be the answer.
Party Animals
Steam‌ ‌page‌ ‌
Release:‌ September 20
Developer:‌ Recreate Games
Here's a party game about cute animals beating the shit out of each other. Cutely! It's a series of mini-games that borrows heavily from the physics comedy of Human: Fall Flat and Gang Beasts, with a format reminiscent of Fall Guys. There are PvP and cooperative modes, and all are supported both online and locally. The latter option—playing on a couch with friends—is clearly the best option here. I just wish the trailers focused more on cats. Dogs get all the attention and frankly I'm sick of it.
Airship: Kingdoms Adrift
Steam‌ ‌page‌ ‌
Release:‌ September 22
Developers:‌ Revolution Industry

Here's a big tactical RPG about building a fleet of airships and dominating the skies, both in a mercantile sense and a violent one. In the wake of a gnarly steampunk "sky war", three powerful states are locked in a tense truce, forcing most soldiers to become the steampunk equivalent of sailors (or pirates). As a captain, it's your job to found a trading company and to ensure its success, but things, naturally, become more complicated than that. Expect shady politicking, difficult decisions, and lots of tricky airborne tactical combat.
InfraSpace
Steam‌ ‌page‌ ‌
Release:‌ September 23
Developer:‌ Dionic Software
After a period in Early Access, this sci-fi city builder and management sim is now feature complete. The objective is to build and nurture an "extrasolar efficiency utopia", but to do that you'll need resources, so extracting the right ones is a key part of the early game. Gradually, attention moves to logistics and production chains, but you'll also be managing the health and happiness of astronaut settlers and their families. After all, settling a desert planet was never going to be easy, and part of the appeal of InfraSpace is taking some of the problem solving from other, more grounded management sims, and putting them somewhere unreal. Factorio and Transport Tycoon fans should also take note.
Pyramid Curse
Steam‌ ‌page‌ ‌
Release:‌ September 21
Developer:‌ SpoocleMacBoogle
From the creator of the eminently creepy i live under your house comes an analog horror combining point and click adventure with first-person exploration. The plot description on Steam is deliberately vague, but I can gather this: the game takes place in a mysterious "subterranean structure" that has played host to some macabre deep state operation. You've got to go in there, find evidence of what happened, and then report back to the mysterious entity you're working for. The art style borrows from the PS1-era, of course, but the incorporation of found footage elements is a winner, and the general mood is one of creeping dread.