Best of the best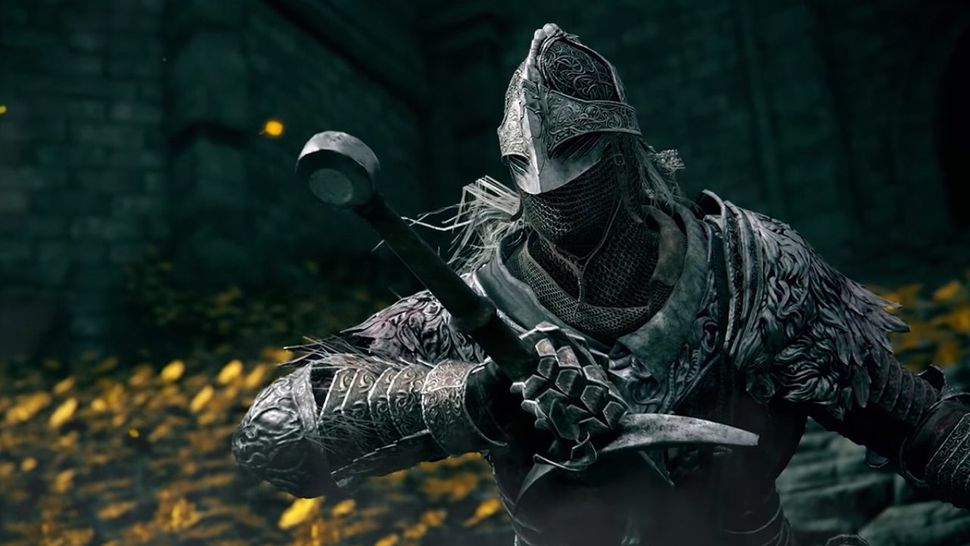 2023 games: Upcoming releases
Best PC games: All-time favorites
Free PC games: Freebie fest
Best FPSes: Finest gunplay
On an average day about a dozen new games are released on Steam. And while we think that's a good thing, it can be understandably hard to keep up with. Potentially exciting gems are sure to be lost in the deluge of new things to play unless you sort through every single game that is released on Steam. So that's exactly what we've done. If nothing catches your fancy this week, we've gathered the best PC games you can play right now and a running list of the 2023 games that are launching this year.
This Bed We Made
Steam‌ ‌page‌ ‌
Release:‌ November 1
Developer:‌ Lowbirth Games
They've finally made that game about being a nosy hotel maid you've always dreamed of. This Bed We Made is set in a 1950s hotel and stars Sophie, who is employed to clean rooms but who is also very, very curious about "the hidden lives of others". And it's lucky she is, because some of the people currently staying in the Clarington Hotel are embroiled in some pretty dodgy stuff. This is essentially a story-driven investigation game, with branching narrative paths and point 'n' click-style puzzle solving. What starts as a cheeky lil rifle through the hotel guests' personal items blossoms into a morally and psychologically complex mystery.
Back To The Dawn
Steam‌ ‌page‌ ‌
Release:‌ November 3
Developer:‌ Metal Head Games
Back To The Dawn is a prison life simulator reminiscent of the Escapists series, though it's not super dedicated to realism: you play as a fox. This fox is a framed journalist, and it's your job to help him escape, which can be achieved in a variety of ways. You can choose to do it quietly and with the veneer of exemplary subservience, or you can be a notoriously disobedient crim, abhorred by staff prison-wide. The game rewards patience, alertness to patterns, and thorough exploration, and you'll get to interact with a varied cast of characters. Back To The Dawn is in Early Access and will stay there for "at least one year" while a whole new protagonist is added, as well as the usual tweaks and bug fixes.
Lunacid
Steam‌ ‌page‌ ‌
Release:‌ October 31
Developers:‌ Kira LLC

Soulslikes are a dime a dozen, but what about King's Field-likes? That's what Lunacid is, and it isn't beating around the bush because its Steam description directly cites the aforementioned series, as well as Shadow Tower. That means it's a retro-styled first-person real time dungeon crawler with achingly slow pacing and a richly mysterious-verging-uncanny vibe. "You awaken in a moonlit subterranean world," so reads the Steam page, "having been thrown into the Great Well for crimes unknown". The only way out is down, and through. Yep, you should expect to die a lot.
You Will Die Here Tonight
Steam‌ ‌page‌ ‌
Release:‌ November 1
Developer:‌ Spiral Bound Interactive LLC
Another unashamedly nostalgic horror game, You Will Die Here Tonight mixes the format up in interesting and unexpected ways. It's a top-down puzzle-centric affair with the usual survival trappings, but it's also a light gun-style first-person shooter during combat encounters. It's set in a decrepit and haunted 19th century mansion, and each time you die you respawn as a new member of the Aries Division, who will need to live with both the decisions made by their predecessors, as well as the resources they gracefully left behind. A fascinating horror with its own ideas then, despite first impressions.
Etrom 20th Anniversary Edition
Steam‌ ‌page‌ ‌
Release:‌ November 2
Developer:‌ AgeOfGames
Originally released in 2003, this long-lost Italian ARPG is back on Steam if you love deep cut curios from the past. It's not exactly brilliant, but it does have a fascinating setting fusing sci-fi with the medieval, and some of the environments are grimly atmospheric. The controls will take a bit of getting used to, and the game was notoriously buggy even back at the beginning of the century, but it's a fascinating game with seven endings, robust RPG systems, and mechs. Back in 2006 we described it as "woefully dated and underwritten sub-Diablo hack-slashery". Go off!