Where else to find deals...
UPDATE (15/10/2020 @ 6PM): Welp, that's it for Amazon Prime Day in 2020 folks! We hope you snagged some neat new gear, but if not don't fret – we're sure there'll be plenty more chances when the Black Friday sales roll around at the end of November. As always, PCG's AU team will be rounding up the best PC gaming deals, so we hope to see you then.
Amazon Prime Day 2020 has been full-on for two days already, but the deals avalanche is far from over.
Most of the locally available deals – a.k.a those sold and shipped by Amazon Australia – ended at 11:59pm on October 14, but offers from the UK and US are still trickling in. These will be available until 6pm AEDT today (October 15), so don't go anywhere. We'll be right here, keeping this page updated with all the best offers from the global store section of Amazon Australia.
Best Amazon Prime Day 2020 PC gaming deals
Laptops
Razer Blade 15 Advanced (2020) (i7 / RTX 2070 / 16GB RAM / 512GB SSD) | AU$3,487 (usually AU$4,503)
This is a bargain at nearly AU$1000 off one of the most powerful Razer Blades you'll get your hands on, and the most modern model to boot. It has a 300Hz FHD screen, and a classic CNC aluminium chassis that won't look too out of place in a work place. This deal ships from the US. View Deal
Razer Blade 15 (i7-10750H, GTX 1660 Ti, 16GB RAM, 256GB SDD) | AU$2,471 (usually AU$3,399)
It's far from the most powerful laptop on the market if you're into high spec gaming, but these specs will still run games brilliantly, on a laptop with a form factor suited to travel and work. Still, 15 inches is a lot, so if you'd prefer the Razer Blade Stealth 13 instead, you'll be paying the same amount (AU$2,471).View Deal
Headsets
Razer Kraken Ultimate | AU$108.23 (usually ~ AU$220)
More than AU$100 off this set of headphones, which ships from the US. Boasts THX 7.1 Surround Sound, gel-fused cushions all the better to keep your ears sweat-free, and a noise cancelled microphone.View Deal
Gaming mice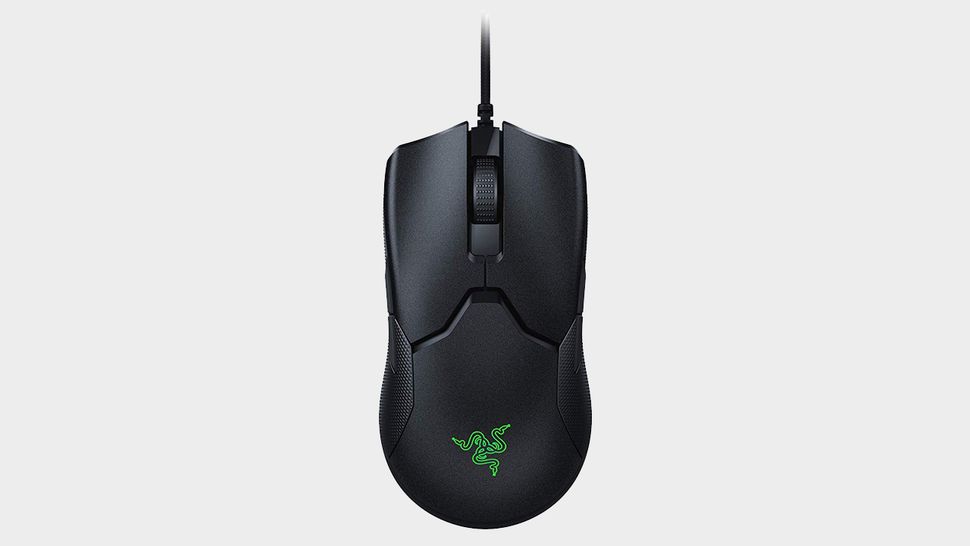 Razer Viper | AU$82 (usually AU$135)
Geared towards the esports pro (or the budding pro), this ambidextrous wired mouse isn't the prettiest specimen on the planet, but it has a 5G advanced optical sensor, 16,000 DPI, and an advertised 70 million clicks per life cycle.View Deal
Motherboards
Gigabyte Z390 Aorus Ultra | AU$279.11 (usually AU$400)
This is our second favourite gaming motherboard, with triple M.2 slots for your SSDs, ALC1220 audio and Intel Wi-Fi Wave2 and Ethernet. It's pretty ostentatious as far as motherboards go (the design itself, not to mention the toggle-able RGBs) but this is a very decent discount on a cherished board. Ships from the US.View Deal
Games
Boardgames: save 25% on a massive range
There are dozens of discounted boardgames in this year's Prime Day sale, including tried-and-true titles like Monopoly and Battleship, through to new stuff like The Lord of The Rings - Journeys in Middle Earth, and even card games like Cards Against Humanity and Munchkin.View Deal
Should I wait for Black Friday 2020 instead?
Thankfully, Amazon Prime Day 2020 won't take up the entire of October and will just be a two-day event, but will you be better off waiting for Black Friday, or will Prime Day offer better deals on the products you want?
As an exclusive Prime Members-only sale, you can expect that Amazon's own tech will be on offer with a heap of deals on Echo and Kindle hardware, but historically Prime Day has also seen a huge number of special offers on laptops too.
There will likely be a lot of discounts on things like PC accessories and peripherals too. Amazon Australia did feature a variety of discounts across other PC goodies last year (including graphics cards, CPUs and motherboards) and with new GPUs and processors arriving at the tail end of this year, it is possible that last-gen PC components might see some price cuts.
You will need an Amazon Prime membership to take advantage of any of the deals on Prime Day 2020, which isn't necessarily the case around Black Friday, but it's possible to sign up for an Amazon Prime membership with a free 30-day trial at any point, so you can wait until the day itself if desired.
We'll be keeping an eye on what's going on around Prime Day, whenever Jeff does decide to unleash the deals, so be assured that if there are any Prime Day PC deals worth shouting about, we'll be doing it here.