PC build guides
Not everybody can afford a high-end gaming PC. That's partly because PC parts generally aren't cheap, but it can also be the result of differing ideas on what "high-end" actually means. PC Gamer's high-end PC build guide is aimed at a price tier of $2,000 / £2,000.
A $700 or $800 PC is head and shoulders above any console you can buy. Sure, you can go cheaper with a PC, but racing to the bottom isn't what PC gaming is about. And once you start dipping below $600 it's hard to see the advantage of the PC anyway. Console makers get their parts in bulk on the cheap, and it's hard to fight against that kind of scale with retail parts. At the next tier of $1,300, you can see improved frame rates and quality settings due to the graphics cards that become available. And at this tier of $2,000 (give or take $100 or so), we try to push a good bit further with the highest-end graphics cards within reason.
The price point also doesn't account for the operating system or any peripherals. Check out our buying guides to the best mouse, keyboard, and gaming monitor for our favorite picks to pair with your new rig.
In our latest build, we've updated the CPU and motherboard to use one of Intel's new Kaby Lake processors. It isn't a huge performance gain over the Core i7-6700K, but the price difference is mostly negligible, so it was an easy upgrade to make. To complement it, we also moved up to a Z270 motherboard.
Components
We based this build upon prices we could find at the time we updated this article, but prices do change. You'll find real-time prices for the parts in the above list.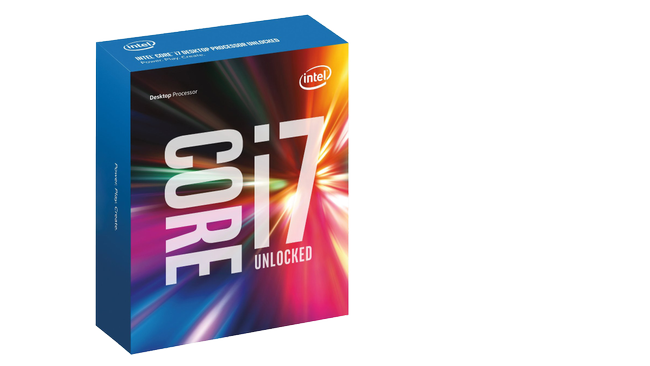 CPU: Intel Core i7-7700K
Last time this guide was touched, I thought about switching to a Haswell-E or Broadwell-E CPU. Then Kaby Lake processors arrived, with even higher clocks than the previous generation, and we added a separate extreme build. The X99 platform really belongs as an extreme option, and with SLI/CrossFire becoming increasingly questionable, the i7-7700K ends up as the best high-end choice.
Compared to the previous generation Core i7-6700K, the i7-7700K isn't a massive upgrade. I could say the same for the i7-4790K as well. The world of CPUs has becoming increasingly limited by the harsh reality of physics. While processors with 10 (or more) cores exist, many applications don't really benefit from going beyond 4-core parts. With higher clockspeeds (around 300MHz higher for all Kaby Lake parts compared to Skylake), this is a moderate speed bump, but then the price increase is likewise moderate at only $10 more.
With the ability to routinely hit 5.0GHz via overclocking, the i7-7700K is the fastest CPU for gaming in just about every game we've tested. More cores might help if you're doing video editing, but for gaming, higher clocks combined with a newer architecture beats out the extra cores of Haswell-E and Broadwell-E. What remains to be seen, and something we'll know more about next month, is how AMD's Ryzen stacks up against Kaby Lake. Early indications suggest performance will be similar to Broadwell-E, with much lower prices, so if you're thinking about going 8-core, Ryzen is likely to shake up the status quo.
Motherboard: Asus Maximus IX Hero
There are a handful of Z270 motherboards to choose from right now, and the Maximus IX Hero sits comfortably in the midrange area of premium boards.
The Hero is built with overclocking and gaming in mind, but lacks some of the more top-shelf features that its bigger brothers the Maximus IX Apex and the Maximus IX Formula. To be fair though, those boards run for $300 and $390 respectively. With those prices in mind, we'll take the Hero with a smile.
The Maximus IX has two USB 3.1 ports (one each Type-A and Type-C), three x16 PCIe 3.0 slots, and two x4 PCIe M.2 slots to accommodate our Samsung 950 Pro SSD. It uses Intel networking and has convenient on-board buttons. It's a standard ATX board, so it will fit in almost any tower case.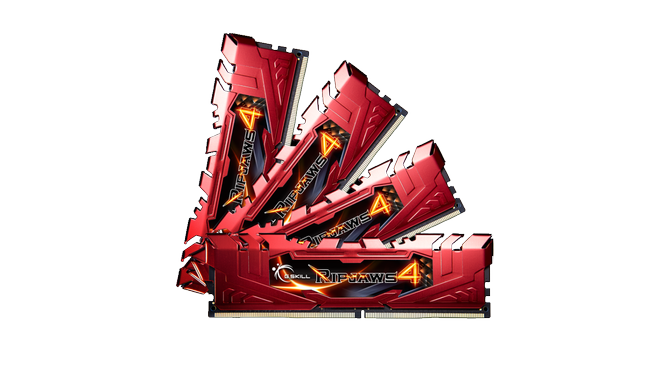 Memory: G.Skill Ripjaws 4 Series DDR4 2400 (32GB)
RAM can often be a question mark when putting together a high-end build. Should you opt for clock speed or quantity? In general, the quantity of your RAM will have more impact than the clock speed of the RAM, so we padded this build with quantity—to the tune of 32GB.
Most modern gaming systems should really have 8GB at bare minimum, 16GB for good measure, and 32GB if you want to be care-free. Want to open 20 tabs in Chrome and play The Division in windowed mode? You can do it with 32GB of RAM.
RAM clocks matter more if you're going for extreme overclocking, and only starts to make sense when building systems that creep towards $3,000 or $4,000.
Unfortunately, RAM is fairly expensive right now, due to increased DDR4 demand from both PC enthusiasts and smartphone manufacturers. The G.Skill kit we've chosen is a great set of sticks, but your best bet is to simply find the cheapest set of RAM that meets your needs. Check out our DDR4 RAM buying guide for more info.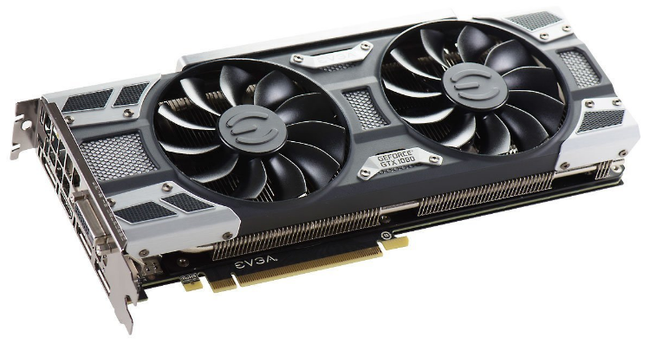 Graphics card: EVGA GeForce GTX 1080 FTW DT GAMING ACX 3.0
Now that the GTX 1080 has officially launched with the GTX 1080 Founders Edition, the GTX 980 Ti has been knocked off its throne—along with the rest of the Maxwell line.
At $700, the Founders Edition of this card offers a new blower design and represents the "reference" model of the GTX 1080. The downside to this is that the Founders Edition card is about $100 more than the GTX 1080 "non-Founders" MSRP of $600.
So we went with an EVGA GeForce GTX 1080 FTW DT Gaming ACX 3.0 graphics card, which is priced at $650. The EVGA is cheaper than a Founders Edition card, but offers the same performance. It doesn't use a blower-cooler fan like a Founders Edition, but its open air cooler is perfectly suitable for a single-GPU gaming system. Those who plan to SLI will want to examine cards that have blower-fans, as they exhaust the hot air outside of the case. For open-air fans, there's no need for concern if your case is well cooled and has good airflow.
It's worth noting that the GeForce GTX 1080 Ti will likely soon replace this GPU, as it has taken the crown of top-end performance. It bests even the mighty Titan X—and at a lower price to boot. We're sticking with the regular 1080 for now though, as availability on the 1080 Ti is currently extremely scarce. Look for an updated build in the future once cards are more widely available.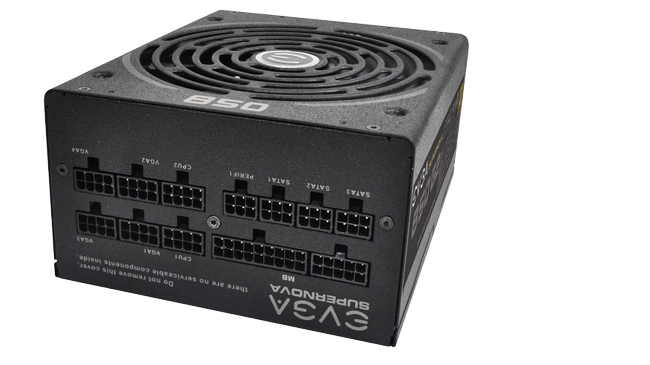 Power supply: EVGA Supernova 850 watt G2 80 Plus Gold
When it comes to power supplies, EVGA's G2 series are a favorite of mine. All of them sport an 80 Plus Gold Rating, and a fully modular design to help keep cable mess at a minimum. But if there's one thing that sets the G2 apart from its peers, it the 10-year warranty that it comes with. Lots of power supplies offer warranties of five years, but knowing that your PSU should continue to function with normal use for a decade is the kind of peace of mind I like to have. And I'm saying this as someone who's had their PSU burn out and fail on them in the middle of a WoW raid.
The 850W maximum load is plenty for this rig, and leaves plenty of room for a second GPU should the need arise. I usually like to leave 50-100W of headroom above the estimated maximum load of the system, and this PSU offers more than that for this configuration.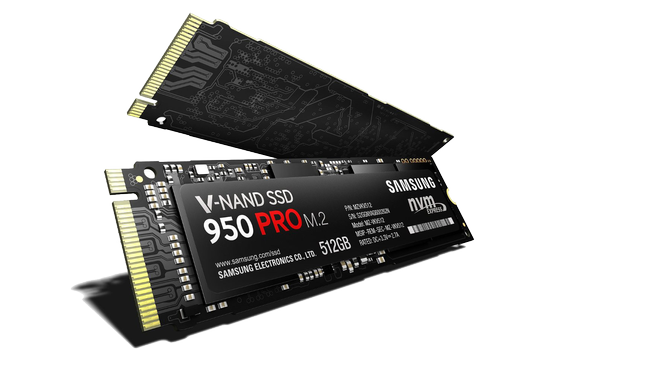 Primary storage: Samsung 950 Pro SSD (256GB)
SSDs have been more expensive than HDDs since, well, forever. The advent of non-volatile memory express (NVMe) is yet another step above the good ol' SATA SSD, both in performance and price. With sequential read speeds of 2,200MB/s (that's megabytes per second, mind you), you won't be spending a whole lot of time on loading screens.
The 950 offers blistering speeds for our operating system, with enough room to spare for games and programs we want to launch especially fast.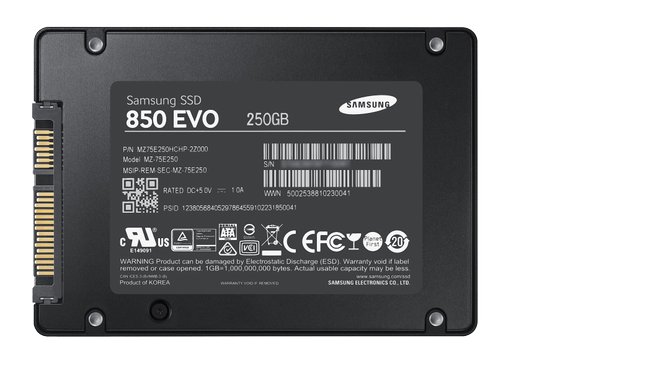 Secondary storage: Samsung 850 EVO (1TB)
Samsung's 850 EVO is the go-to SSD I recommend for most builds. The 850's speeds are fast, and performance is more consistent than most of its competitors. The biggest thing holding back the 850 EVO is the fact it's riding on the SATA bus, but it still offers impressive sequential reads of up to 540MB/s.
Since the 950 we're using for our OS is only 256GB, we wanted a larger drive for our secondary one. Our previous build featured a 500GB 850 EVO, with the option for an additional 2TB WD Black. This time around, we split the difference and opted for a 1TB 850 EVO, which should be enough storage for most of your games without the need for a less-zippy spinning-disk HDD.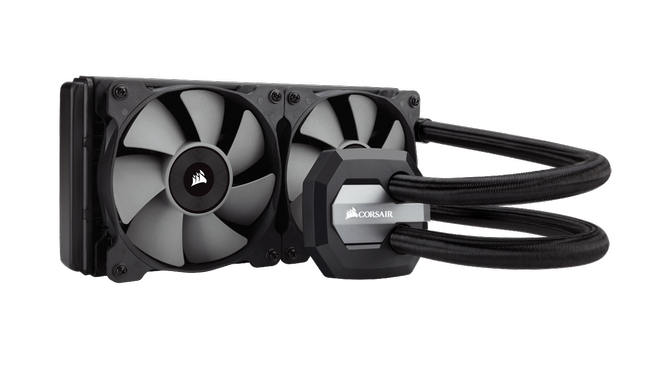 CPU cooler: Corsair H100i v2
Corsair's Hydro series of CPU coolers are a good solid base when it comes to all-in-one closed-loop solutions. You can find better options, but when it comes to price and simplicity, Corsair's offerings just get the job done. My current go-tos when it comes to Corsair are the H80i v2 and H100i v2.
Thee biggest difference between the H80i v2 and the H100i v2 are their form factors. If mounted and employed correctly, their cooling abilities are nearly evenly matched. While the H80i is about $20 cheaper than the H100i, I went with the H100i here because it is a more natural fit when top-mounted in the Cooler Master MasterCase Pro 5.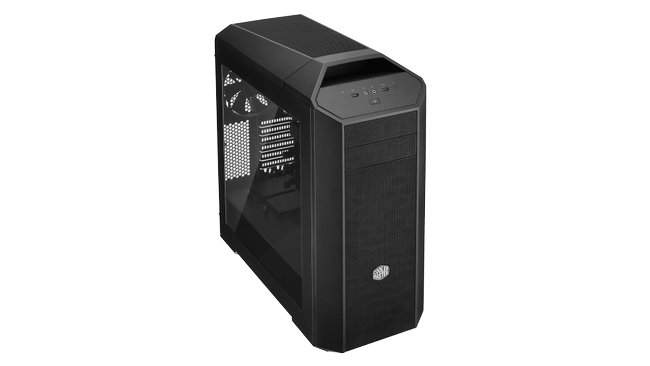 Case: Cooler Master MasterCase Pro 5
I get to build a lot of systems, so I know what I like in a case. I love modularity, which the MasterCase 5 delivers in spades. I also like good cable management and a PSU partition in a case too. Check, and check.
The MasterCase 5 is a great case for it price class. It has wonderful airflow, the ability to remove all of the cages (including the 5.25-inch ODD cage) if you so desire. The design might not be for everyone, but if you want a clean build without going above $150, this is one of the best cases to get. And this case is easy as hell to build into, so veterans and newbies alike can appreciate it.
I opted for the Pro version in this build guide, which adds $20 to the $105 base price. The Pro version gets you extra accessories that together cost more if they were purchased individually.
The most important accessory here is the radiator shield for the top of the case. Since the EVGA GTX 1080 we went with likes to spit out hot air into the case, keeping an unobstructed and high-airflow configuration will help keep the GPU happy. This is achieved by mounting the H100i up top, so that only cool air from outside the case is pushed back to the GPU. If you don't want to spend the extra $20 for the Pro package, the H100i mounts easily to the front of the case in a vertical configuration. If you choose to go that route, I'd advise you to make sure your chassis fans are mounted to help vent warm air out of the top and rear of the case.
___________________________________________________________________________________
Some online stores give us a small cut if you buy something through one of our links. Read our affiliate policy for more info.