The best G-Sync Compatible FreeSync monitors can be a lifesaver those those with an Nvidia GPU, who are looking for a potentially cheaper monitor option. Thanks to Nvidia embracing the same adaptive sync technology as AMD, FreeSync panels have a great chance of handling some of the best FPS games can throw up, and on a GeForce GPU as well as a Radeon card.
Your next machine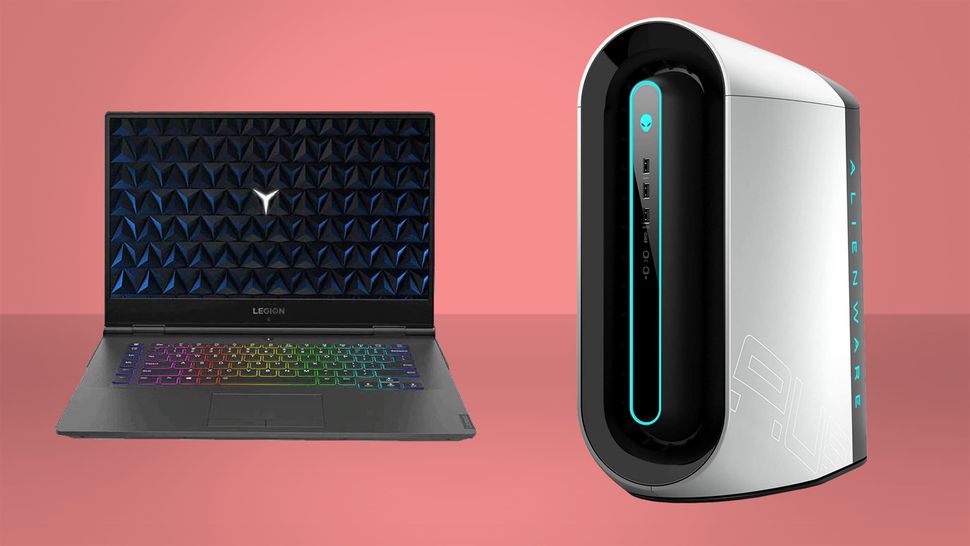 Best gaming PC: the top pre-built machines from the pros
Best gaming laptop: perfect notebooks for mobile gaming
So, if you're thinking of upgrading your rig but want to replace your monitor now, the existence of FreeSync panels means you won't be forced to choose one GPU manufacturer over the other before you get there, just to get the most out of your monitor.
The monitors that we've listed here have all been tested by Nvidia with its "G-Sync Compatible" program, so you know that whichever one you settle on will work well with any of the best graphics cards.
There are several reasons you might want to pick up a G-Sync compatible FreeSync monitor. For a start, FreeSync monitors are usually less expensive than native G-Sync panels, so you won't have to traumatize your bank balance to reap the benefits of both technologies. While these monitors advertise as FreeSync, an option in the Nvidia Control Panel will allow you to enable the G-Sync technology as needed.
Of course, you don't need a G-Sync compatible FreeSync monitor to enable G-Sync, but you may end up with problems of stability if your monitor doesn't fully support it. It's far more sensible to invest in a G-Sync-certified FreeSync monitor to avoid possible headaches further down the line.
Image 1 of 5
Image 2 of 5
Image 3 of 5
Image 4 of 5
Image 5 of 5
Although it does use a TN panel, notorious for its inferior viewing angles and color reproduction, the AOC G2590FX is an affordable path to high frame rate gaming on an almost borderless display. With a refresh rate of 144Hz and an agile 1ms response time, this 25-inch monitor can show off frames fast as your GPU can squeeze them out, no jaggies or input lag permitted.
Image 1 of 4
Image 2 of 4
Image 3 of 4
Image 4 of 4
It might look a little bizarre because of its removable "tactical shield" blinders on either side of the display, but rest assured, the BenQ Zowie XL2740 works like a dream for aspiring esports legends. Not only does it have a blisteringly fast 240Hz refresh rate, but it also eliminates much of the hassle of navigating menus by way of a remote 'S-Switch' mechanism.
Image 1 of 4
Image 2 of 4
Image 3 of 4
Image 4 of 4
For those who prefer a screen that takes the shape of our peripheral vision, the Acer ED273 Abidpx leverages a fast and fluid vertical alignment, or VA, panel. So while its response times can't quite keep up with those of the TN displays, its viewing angles are suited for the enhanced field of view ushered in by the advent of curvaceous frames.
Best 4K monitor for gaming | Best G-Sync monitors | Best gaming PCs
Best gaming chair | Best gaming keyboard | Best gaming mouse
Image 1 of 5
Image 2 of 5
Image 3 of 5
Image 4 of 5
Image 5 of 5
If you prefer to game at the sweet spot of 1440p while quietly awaiting 4K monitors to have come further refined and more affordable, then the ASUS MG278Q is your best pick here. This screen will offer you high-grade gaming speeds in terms of its response rate and refresh rate, but won't provide wide viewing angles. The bang for buck ratio is not sky high here, but it'll be a quality 1440p G-Sync compatible monitor if that's what your setup demands.
Image 1 of 5
Image 2 of 5
Image 3 of 5
Image 4 of 5
Image 5 of 5
This monitor is only down at number 5 because it's by far the priciest on the list. But the Acer Nitro XV273K goes a long way to justify that price offering a quality 4K HDR IPS-panel monitor that's G-Sync compatible. Backing those top headline specs are genuinely speedy response times (1ms) and refresh rates (144Hz)—not an easy thing to achieve on a 4K resolution. You wouldn't regret going for this monitor, and it comes from a trusted manufacturer at that.
---
We mentioned earlier that Nvidia tested a bunch of Free Sync monitors (over 400) to see which ones were G-Sync compatible. The list started out at a little over 20, but has quickly expanded since. You can find the full list of G-Sync Compatible monitors over on Nvidia's website, so make sure to check out any prospective buy—including those on the best gaming monitor round-up.