The best 4K gaming monitor may demand a lot from the best gaming PC, but if you want the level of detail a gorgeous 3840x2160 resolution can offer, you need a mix of the top panel technology and the latest high-end gaming features.
Your next upgrade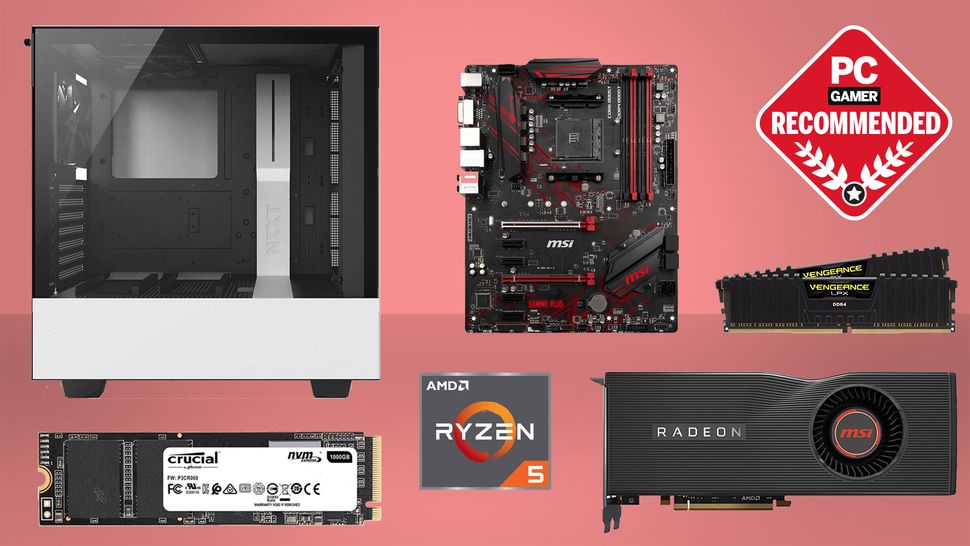 Best CPU for gaming: the top chips from Intel and AMD
Best graphics card: your perfect pixel-pusher awaits
Best SSD for gaming: get into the game ahead of the rest
If you've managed to bag the likes of next-gen, Nvidia 30-series cards like the RTX 3080 and RTX 3090, or the exceptional new RX 6800 and RX 6800 XT cards from AMD; a good gaming monitor is one of the best things you can do to round off your setup.
Preferably, you're going to want a VA or IPS screen, a refresh rate above the 60Hz baseline, and some form of frame-syncing capability—either G-Sync or FreeSync. You also have to decide whether to size-up with one of the best gaming TVs instead, for more immersion. If you have the space, that is.
With a big screen 4K gaming monitor, you'll be able to see so many extra levels of detail you missed before. In fact, pretty much anything above the 27-inch mark will make a big difference.
Spending that little more on one of the best 4K gaming monitors is certainly worth it, especially when you consider it might need to see you through a decade of action-packed, next-gen gaming. The best 4K gaming monitor will be able to produce breathtaking quality for all those years, spanning many iterations of your Theseus' ship of a PC.
Best 4K monitors for gaming
Image 1 of 4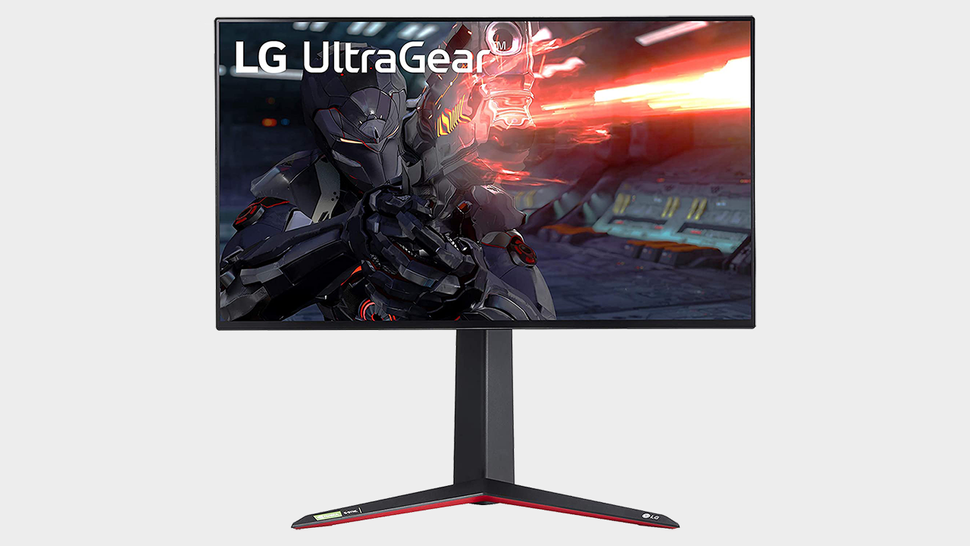 Image 2 of 4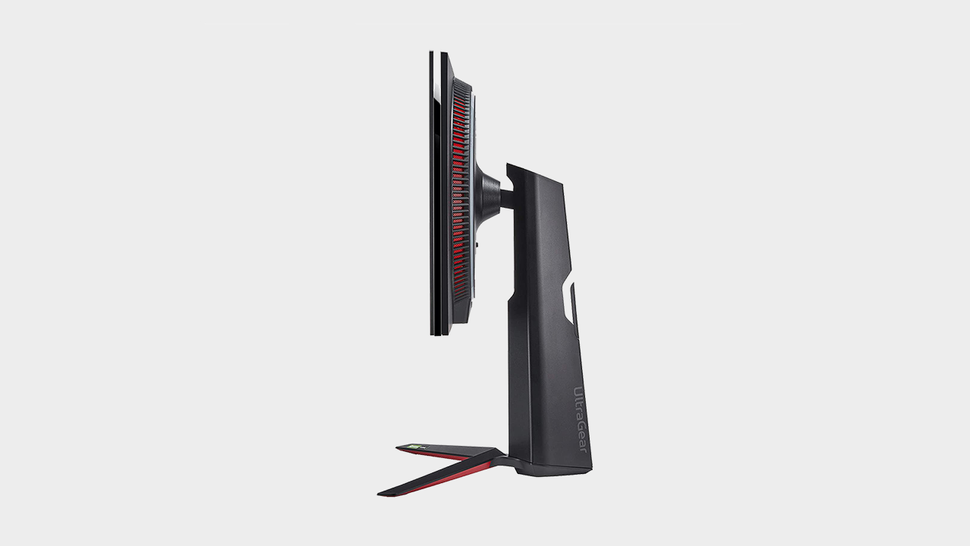 Image 3 of 4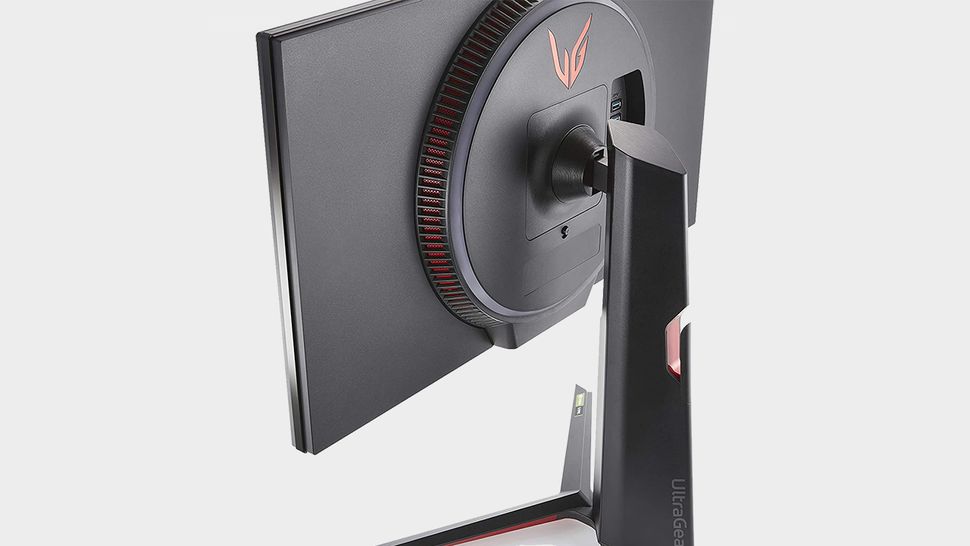 Image 4 of 4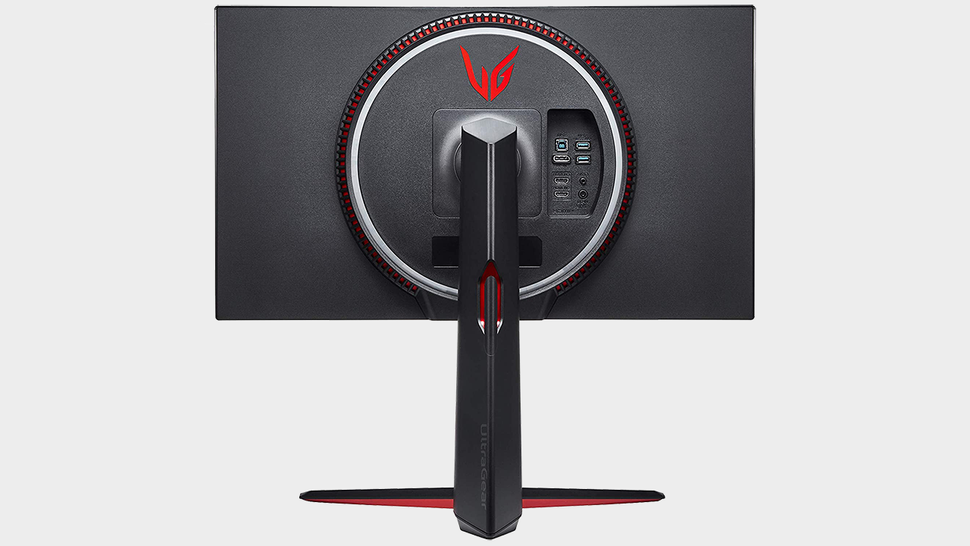 4K gaming is a premium endeavor. You need a colossal amount of rendering power to hit decent frame rates at such a high resolution. But if you're rocking a top-shelf graphics card, like the new RTX 3080, then this dream can be a reality at last.

The LG UltraGear is the first 4K Nano IPS 1ms gaming monitor that'll properly show off your next-gen GPU. This 4K 27-inch HDR monitor has a 144 Hz refresh rate and 1 ms response time, wild for a 4K monitor. What is most impressive about this LG is the Nano IPS tech that offers a wider color gamut and stellar viewing angles.
The LG UltraGear 27GN950-B bags you a terrific panel with exquisite IPS image quality and, despite the lesser HDR capabilities, beautiful colors and contrast in your games too. G-Sync offers stable pictures and smoothness in games, and the speedy refresh rate and response times back this up too.
Image 1 of 4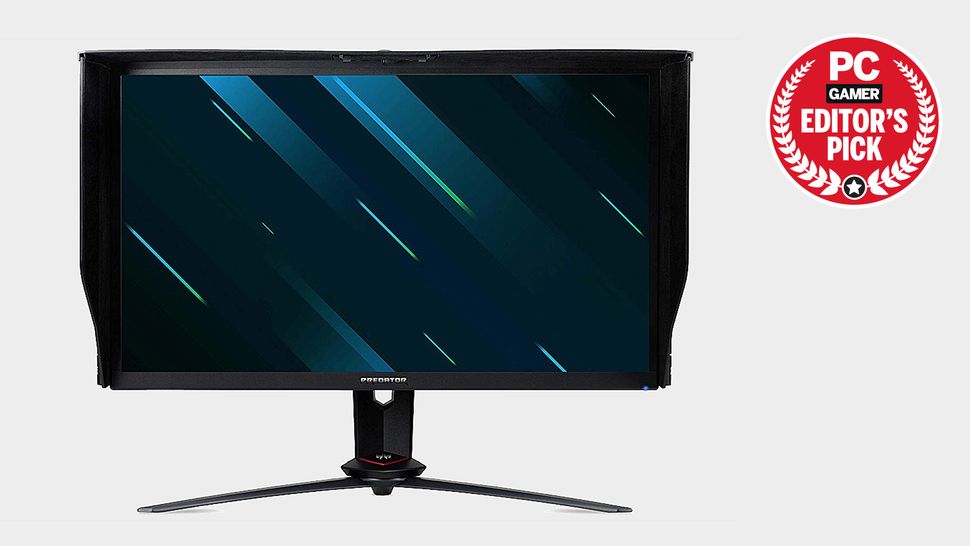 Image 2 of 4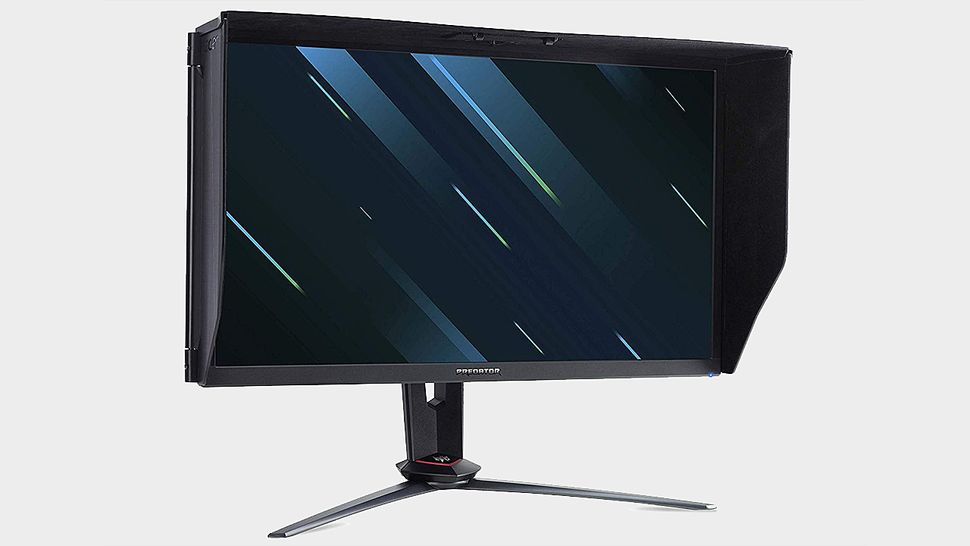 Image 3 of 4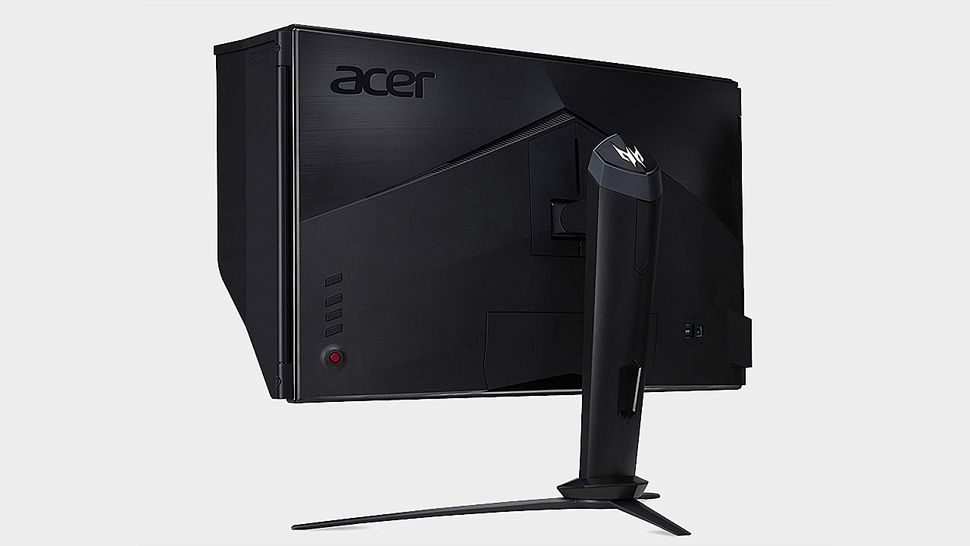 Image 4 of 4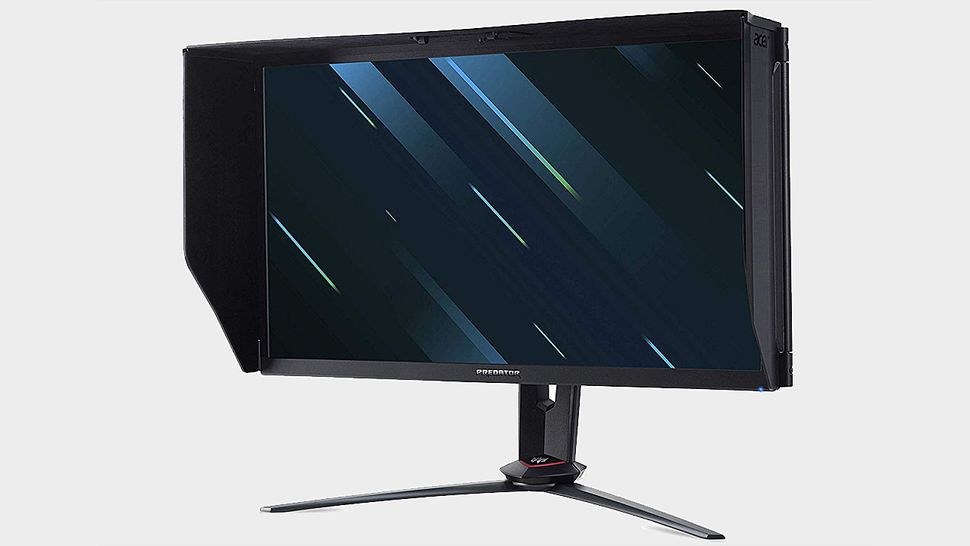 A close cousin of the Acer Predator X27, itself once the top of this pile, the XB273K is a seriously excellent 4K monitor. It harnesses everything the X27 does, trading off very little to rehouse it in a far cheaper model.
Now often found sitting just below the $1,000 mark, it is immediately more tempting than the Acer X27, and the only real change is in the HDR; the XB273K has a slightly lower quality of HDR. But that's about it. And considering the still nightmarish state of HDR gaming on PC, that's not a huge miss.
You'll still get a truly excellent picture quality, with terrific color quality, contrast, and depth; the 144Hz refresh rate means it's excellent for faster shooters or online games too. G-Sync offers the best adaptive sync technology, an impressive array of ports covers you, and overall it offers such a well-rounded overall experience you'll have zero regrets.
Read the full Acer Predator XB273K review.
Image 1 of 1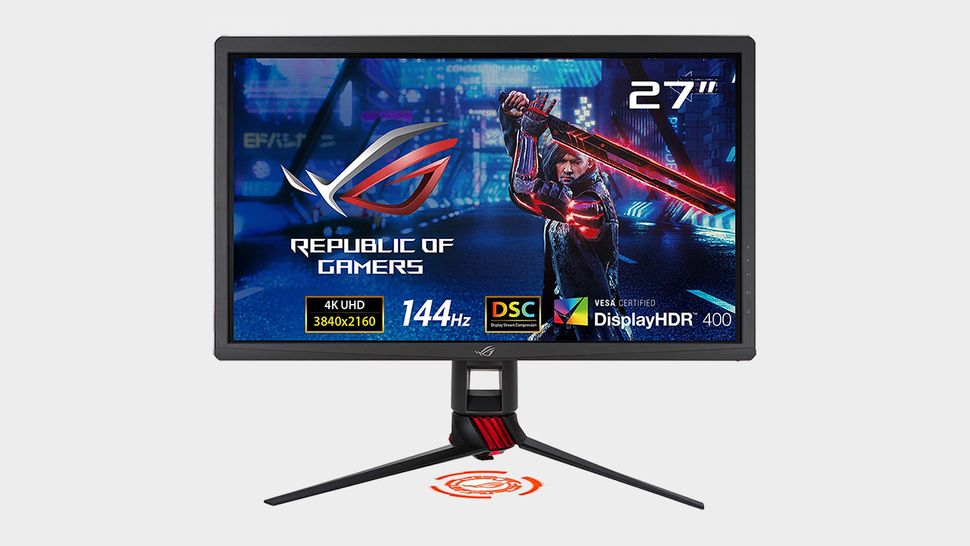 Perhaps a little obvious, but packing lots of top-end features into a display means it'll have a price to match its excellent quality and capabilities. The Asus ROG Swift PG27UQ follows this pattern as it is an incredible display but at great expense. The difference here is yet more features you can cram in—one in particular—that perhaps set it slightly apart from the rest. As well as the ridiculously clear, bright and detailed images that the PG27UQ's 4K and HDR-enabled 27-inch display shows off, this monitor also incorporates Nvidia G-Sync tech, making this an absolute behemoth of a screen. Though we do wish the contrast was better on this nearly perfect screen.
On the back, it's a bit lean on the connections, but you should have everything you need: present are an HDMI 2.0 input, DisplayPort 1.4, 3.5mm audio, and two USB 3.0 ports. It's also an incredibly well-designed bit of kit with the stand effectively funneling cables, as well as looking cool. I especially like the ROG eye that shines on the surface wherever you put the monitor.
The list price is very high, so it might well put people off, but it will not disappoint those who take the plunge.
Read the full Asus ROG Swift PG27UQ review.
Best graphics cards | Best gaming motherboards | Best CPU for gaming
Best DDR4 RAM | Best Gaming PC build | Best gaming monitor
Image 1 of 6
Image 2 of 6
Image 3 of 6
Image 4 of 6
Image 5 of 6
Image 6 of 6
Very much appearing more like a TV than a monitor, the 43-inch 4K HDR Philips Momentum 436M6VBPAB is almost cumbersome but still very much worth a look. Being so big may present a challenge when setting up safely and in terms of practical use on your desk, but it is also weighty enough that you should have no reservations about its stability.
A little more expensive than a regular 4K HDR TV of the same size, it puts gaming—and PCs—first. It has a good haul of ports covering HDMI 2.0, USB Type-C, DisplayPort, and Mini DisplayPort, it has a backlight that glows according to what's shown on the front of the screen (called Ambiglow), and it's an MVA-type panel that boasts a 4ms response time. Still, its 4K and HDR qualities are undeniable, and, teamed with its TV size; the accessible price tag will be very appealing. And with that 43-inch screen size, you really get a feeling for the actual fidelity improvements of 4K gaming.
Image 1 of 4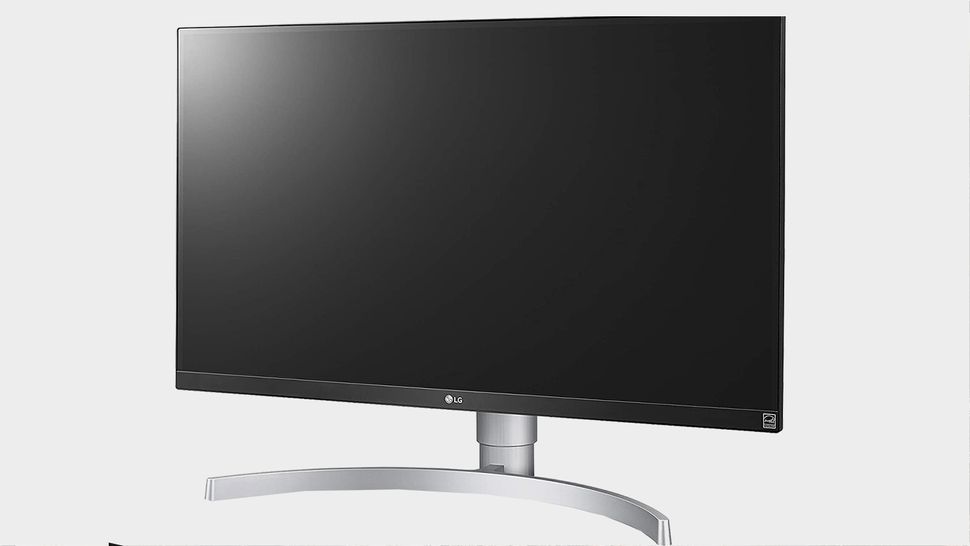 Image 2 of 4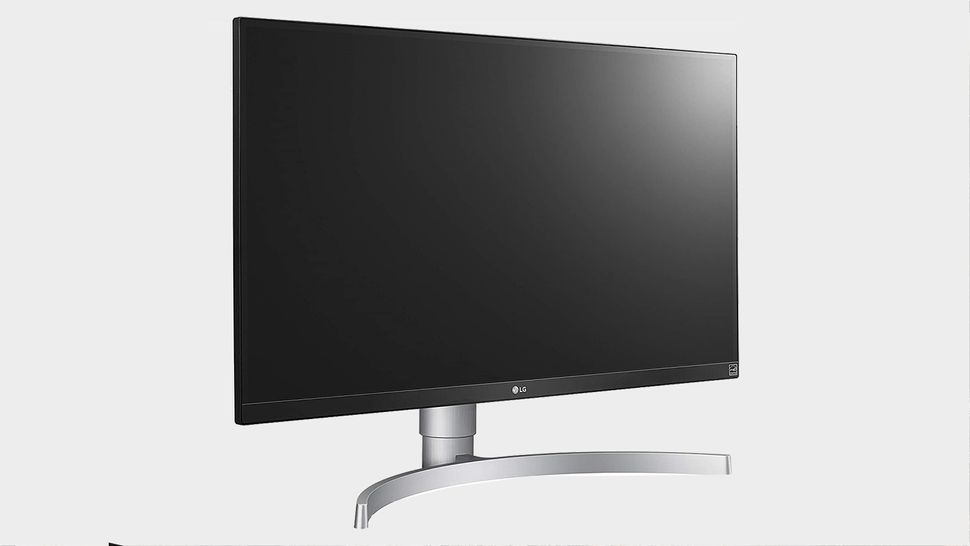 Image 3 of 4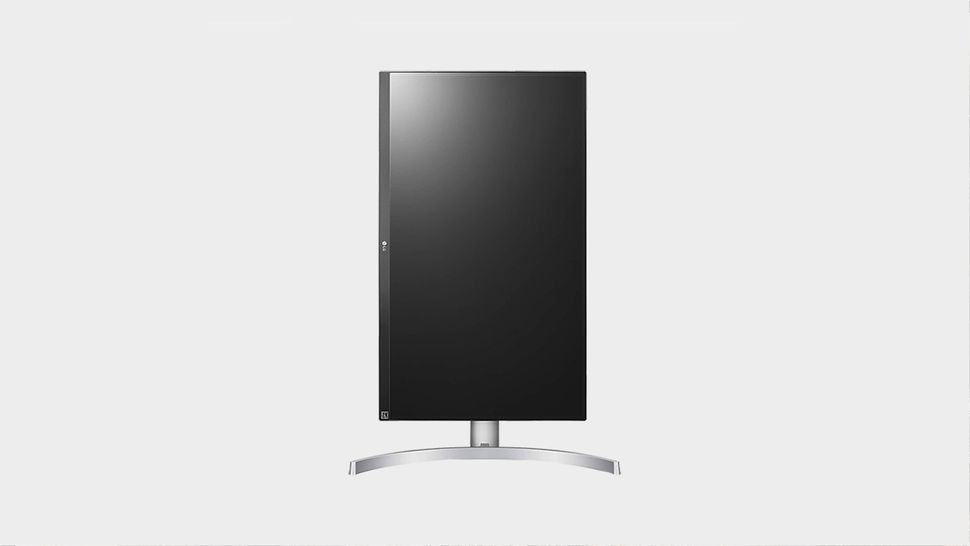 Image 4 of 4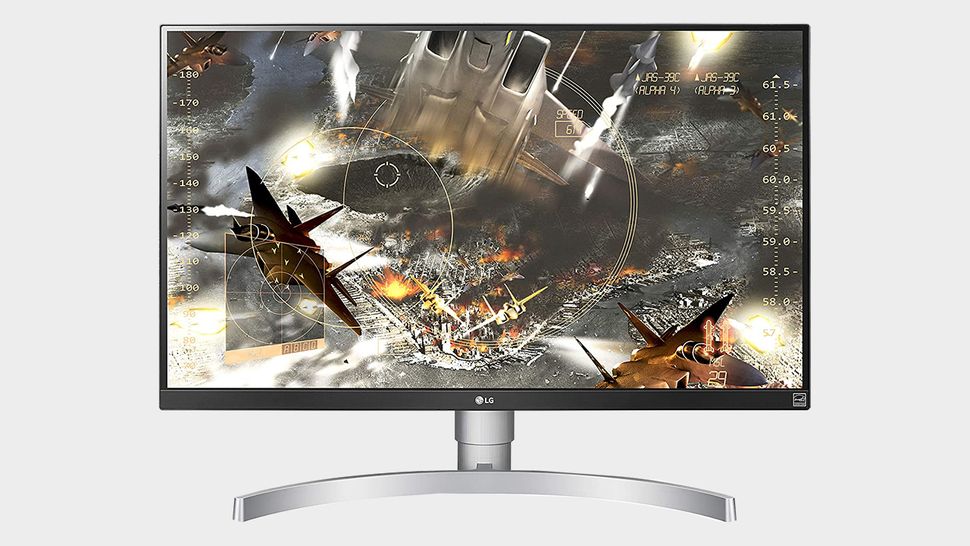 The LG 27UL650 is another killer 4K gaming monitor you can find for under $500. This IPS panel display has improved color and contrast over its predecessor and offers lower input lag for gaming.
Suppose you do more than gaming; this LG displays sports wildly precise color accuracy and HDR10, making watching movies and editing a worthwhile endeavor. The only real downside is the standard 60Hz refresh rate and the fact the monitor has no built-in speakers, so you'll have to invest in a good pair of headphones and/or speakers, as well. But generally, we'd recommend that over pretty much any tinny display speaker anyway.
Best 4K gaming monitors FAQ
Q: What do I need to consider when thinking about a 4K gaming monitor?
A: The biggest thing is whether you have a gaming PC capable of making a 4K gaming monitor worth it. Upgrading to one of the best graphics cards will ensure your machine will not just be rendering a gaming slideshow with the step-up to 4K. It would help if you also aimed for a larger screen size too. The first 4K monitor we ever tested was glorious but was only a 24-inch panel, so we couldn't quite appreciate the 8.3 million pixels we were generating.
Q: How do we test 4K gaming monitors?
A: There are two main ways to test a screen to determine whether it's the best gaming monitor material. The first is by playing games on it. Subjectively testing the gaming performance of each panel isn't necessarily going to give you the lowdown on the specifics of a particular screen. Still, it will let you test the functioning aspect ratio, native resolution, and any specific gamer-centric technologies they're sporting.
Side-by-side comparative testing in this manner is also precious for keying into the sometimes subtle differences between each panel. When you use a screen in isolation, it's easy to become blind to its comparative faults as you get used to them. Testing screens back-to-back allows us to discover and highlight specific issues between them.
We also use a heap of standardized tests produced by Lagom to ensure levels and saturation are visually up to our standards.