Getting specific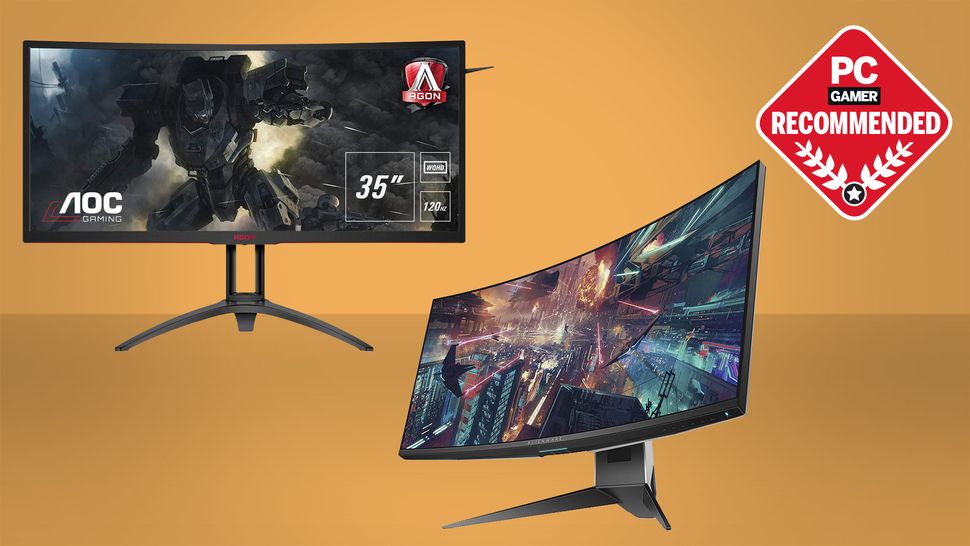 Check out our guide to the best gaming monitors for those who want some non-curved awesomeness.
The best curved gaming monitor not only looks pretty sci-fi, but it also makes sense physiologically to wrap the curved monitor around your curved eyeballs. But before you go splashing out, make sure you have hardware that can handle a good curved gaming monitor.
If you're planning on picking up a massive ultrawide display like the Acer Predator X34, you'll need the best graphics card that can easily support gaming on the demanding 5120x1440 resolution at 120Hz.
Gamers on a budget or those who don't have the 49 inches of desk real estate could look at something like the Pixio PXC273 for a fraction of the cost (when it's in stock). You'll get the speed for the competitive games you usually play if you don't mind going smaller and losing out on some features.
Below you'll find a list of some of the best curved monitors for gaming we've tested so that you can treat your eyeballs to some immersive, responsive gaming action.
Best Curved Monitors for gaming
Image 1 of 4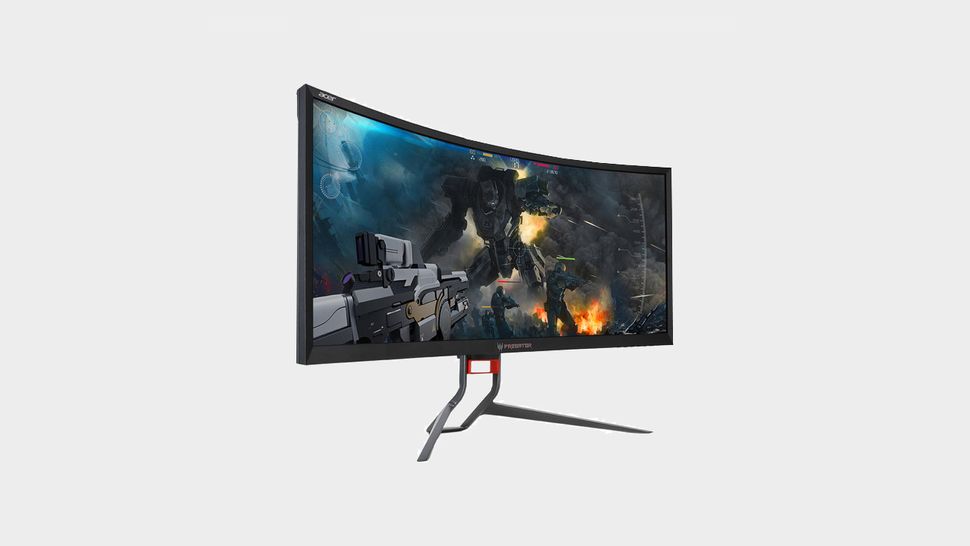 Image 2 of 4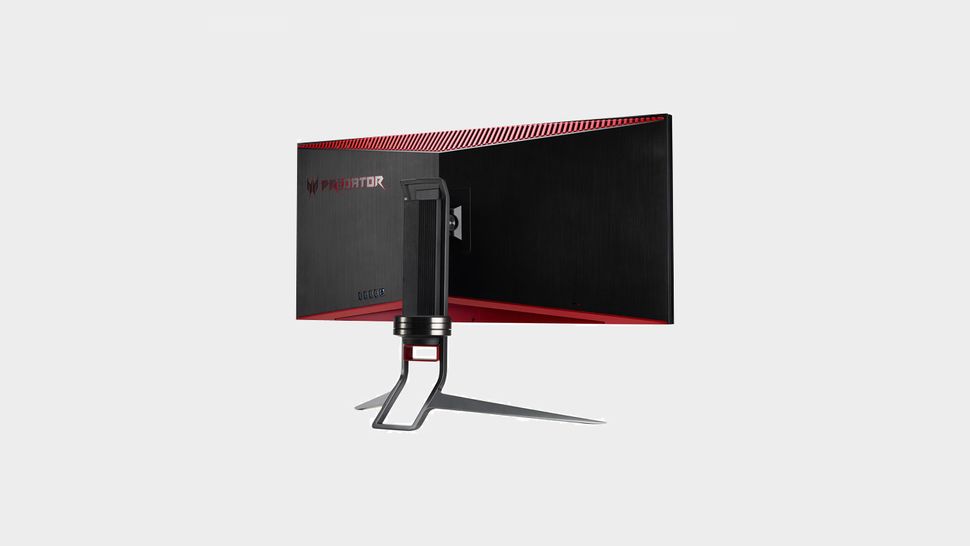 Image 3 of 4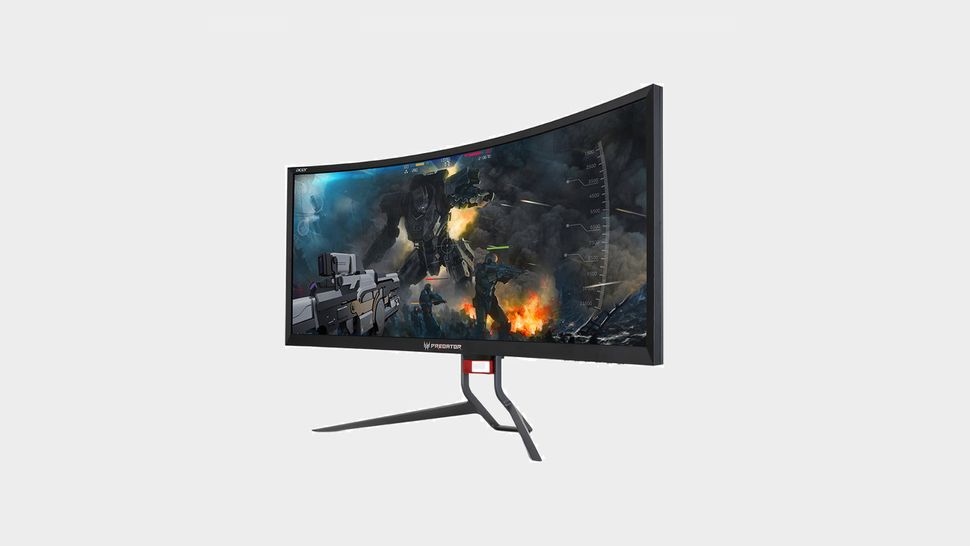 Image 4 of 4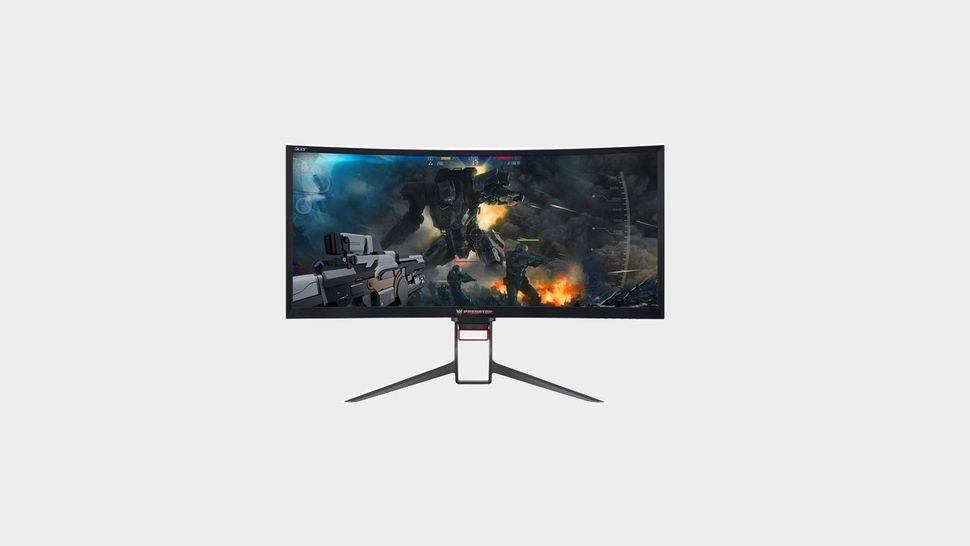 Acer makes good monitors. So, it's no surprise that the Acer Predator X38 made it to the list. The Predator X38 provides high brightness (for a curved monitor) and great colors on a 38-inch IPS panel with a 3840x1600 native resolution.
What can't be understated is the X38's killer design with its built-in LEDs, speakers, and thin aluminum legs. The under-glow of the monitor's bottom-facing LEDs provides a nice ambiance to whatever you're playing.
The 3840x1600 resolution gives you a wide field of view, especially in shooters where expanding the battlefield could give you a strategic edge. This feature-loaded gaming monitor doesn't come cheap, though. Expect to spend around $2,000 on this bad boy, but it'll worth every penny.
Image 1 of 4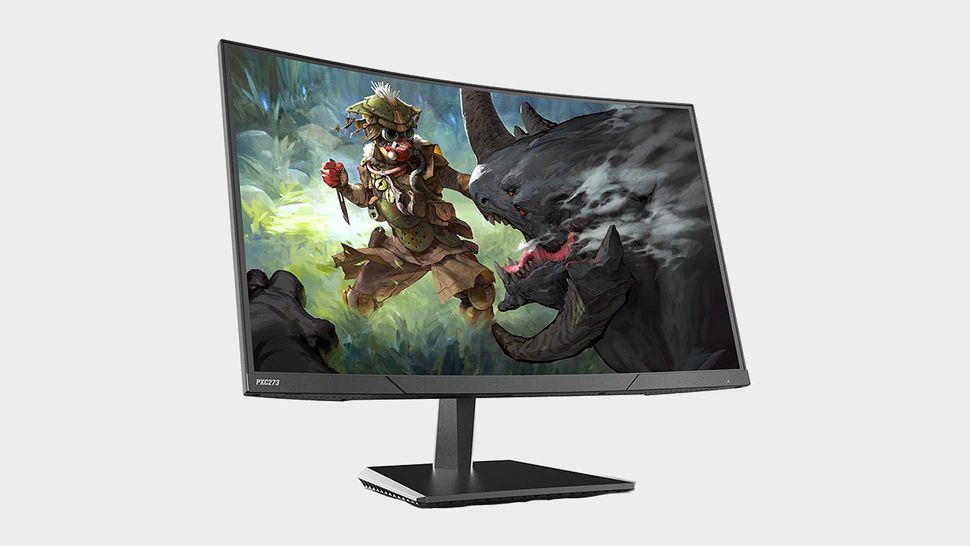 Image 2 of 4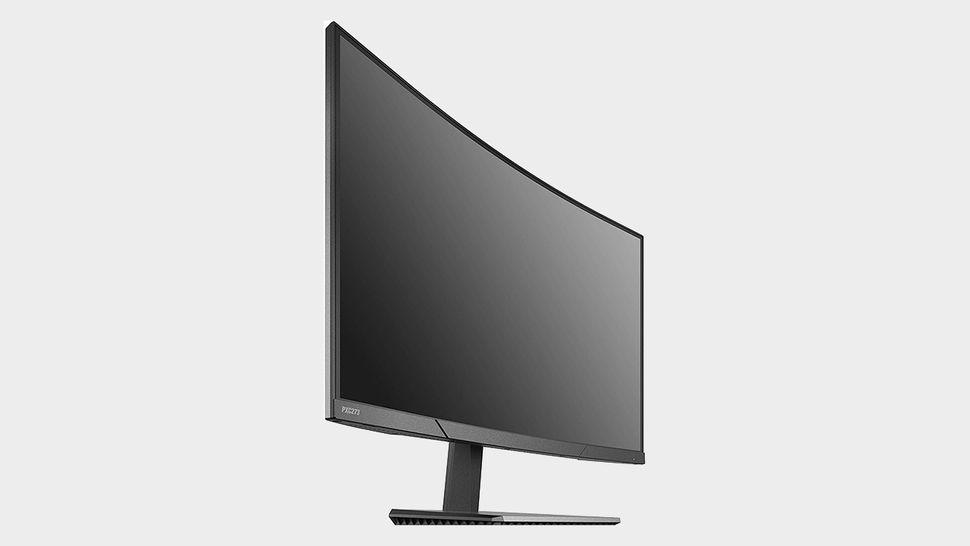 Image 3 of 4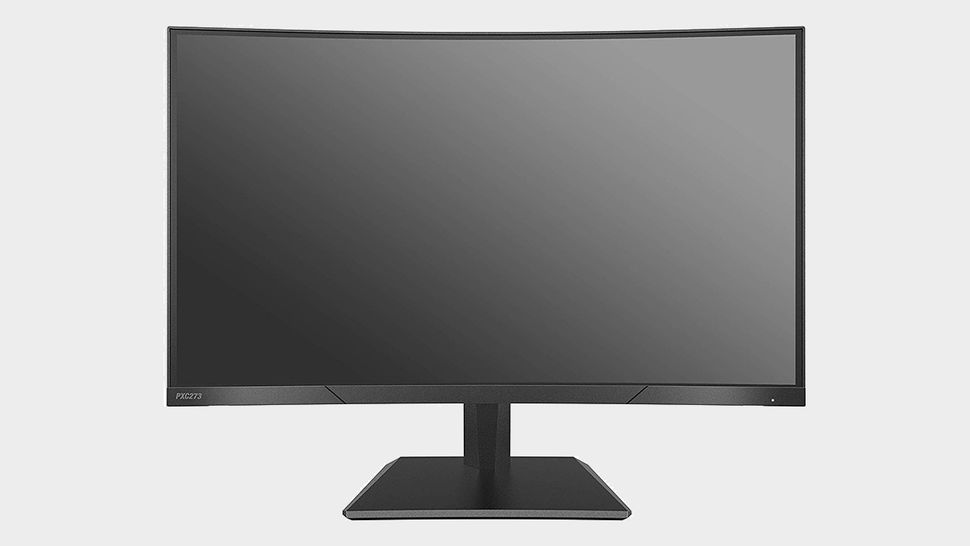 Image 4 of 4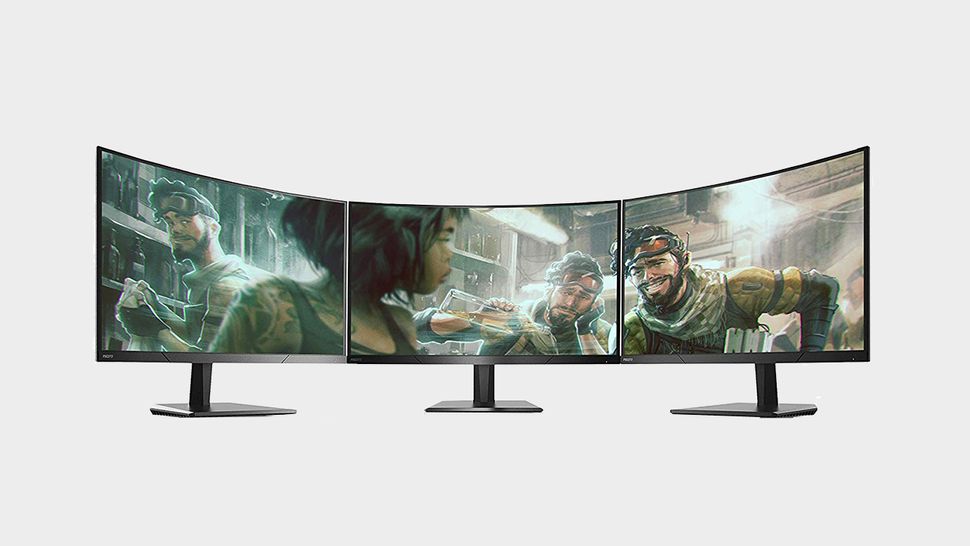 The Pixio PXC273 is about as barebones as they come in regards to gaming monitors. This 27-inch curved 1080p panel provides frames at a solid 144Hz and is also FreeSync certified. The screen itself is advertised as anti-glare and holds up in most brightly lit environments—and the thin bezel is always a plus in our book.
The biggest draw to the PXC273 is its low price point. It's a great entry-level option for those looking for a larger screen with a high refresh rate and who don't want to be left completely broke. As this is a budget display, you'll lose out on a lot of the extra features you'd find in higher-end curved monitors.
You may have noticed that the PXC273 sells out every time stock is available. You can always check back on our handy price widget will let you know when it's in stock again.
Image 1 of 4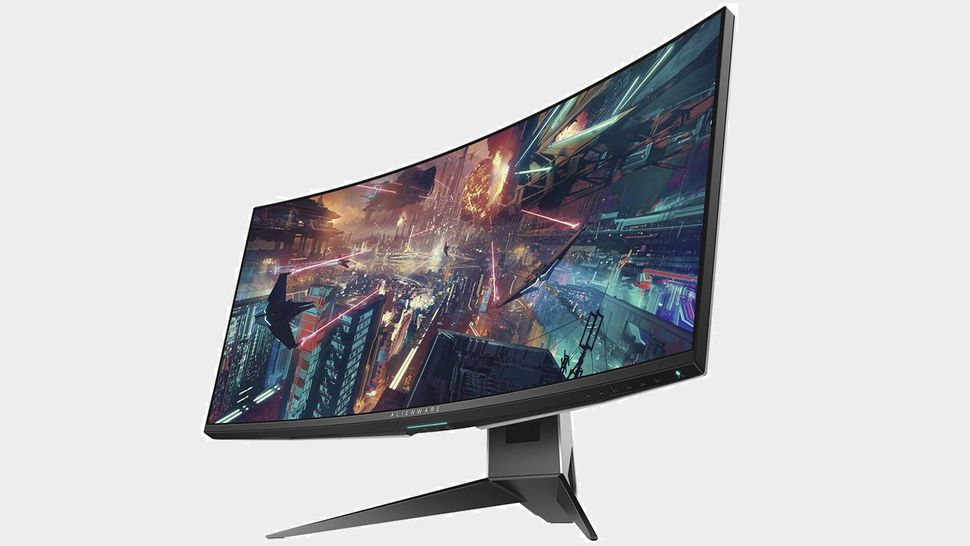 Image 2 of 4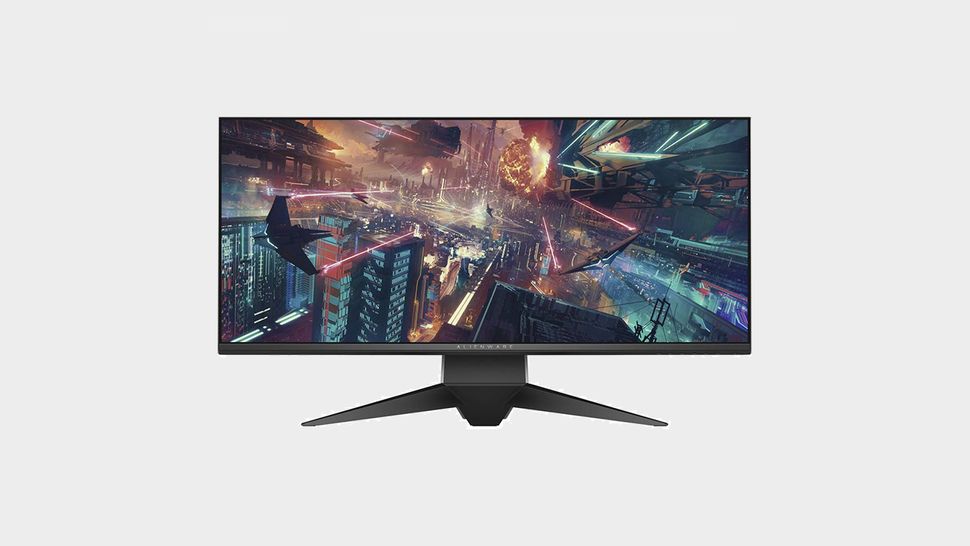 Image 3 of 4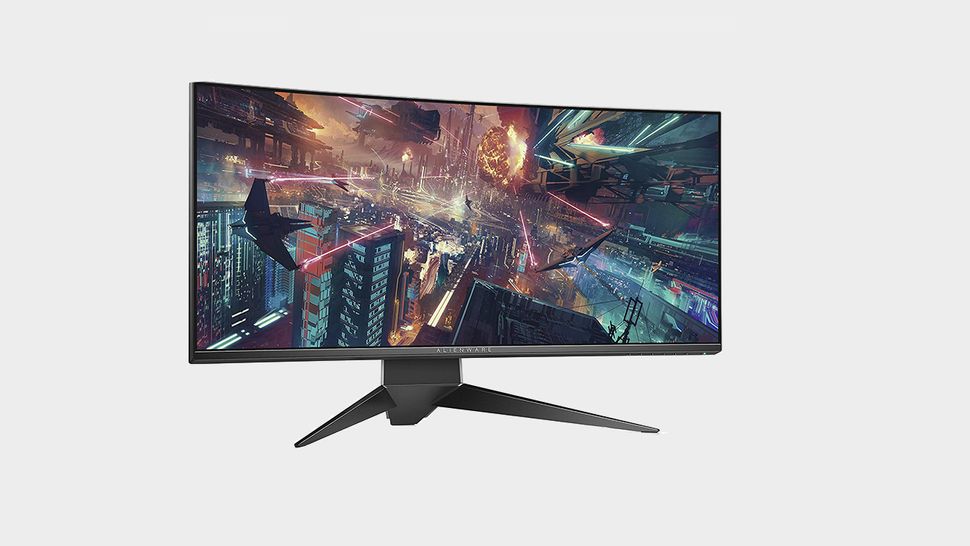 Image 4 of 4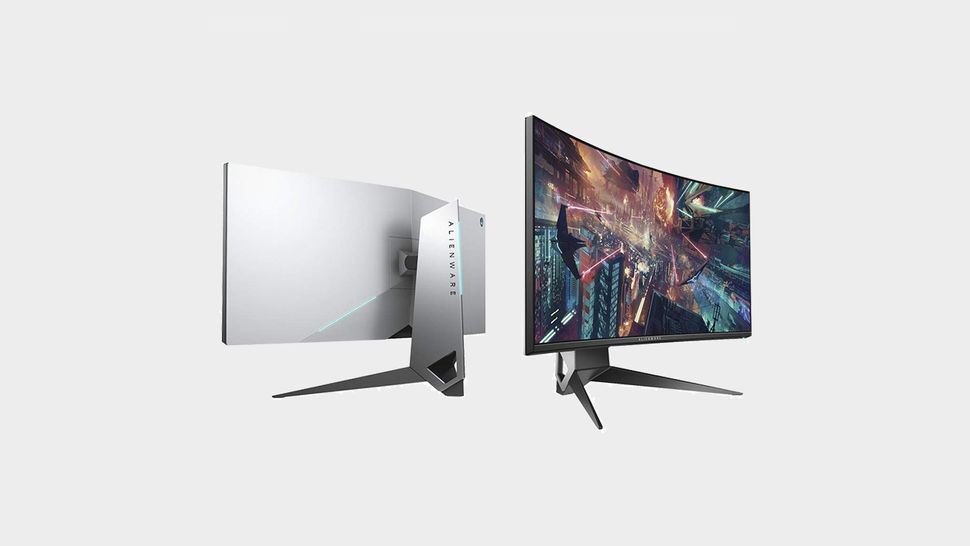 The impressive yet pricey Alienware 34 curved monitor is a gorgeous and speedy ultrawide display. While it doesn't have the same LED light show as the Acer Predator X34, you might argue that the Alienware AW3418DW's stylish design doesn't need it. Following the space-ship aesthetic that they are known for, it's a good-looking curved monitor.
What we like the most is the game-type specific display mode that'll crank up the brightness in FPS mode, oversaturate colors in RTS mode, and an RPG mode that'll show deeper, richer blacks without too much of a fuss. This curved monitor reproduces a deep 127.2 color on the sRGB color gamut, which is one of the highest we've seen.
The AW3418DW is one of the best premium ultrawide displays you can buy, and its overall performance slightly edges past the Acer Predator X34. Finally, that is essentially the same as the 3418DW, except it has a 2ms response time instead of 4ms, which is stupid fast for a screen of this size and resolution.
Best computer speakers | Best gaming headset | Best gaming laptop | Best wireless gaming headset | Best PC controller | Best capture card
Image 1 of 6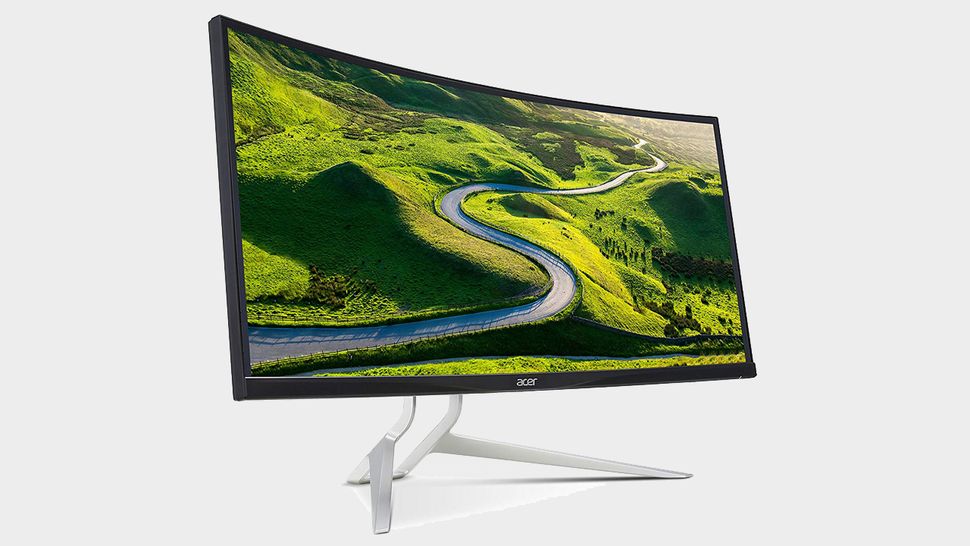 Image 2 of 6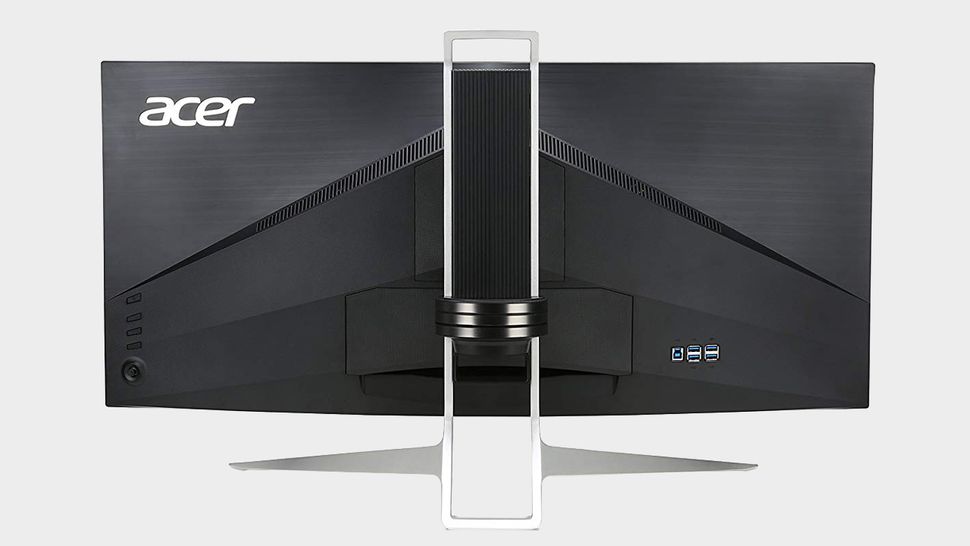 Image 3 of 6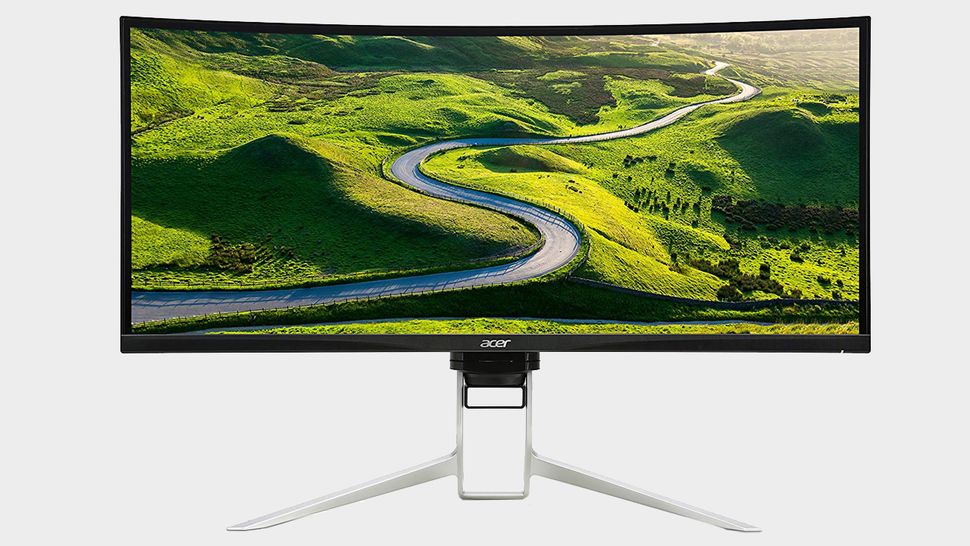 Image 4 of 6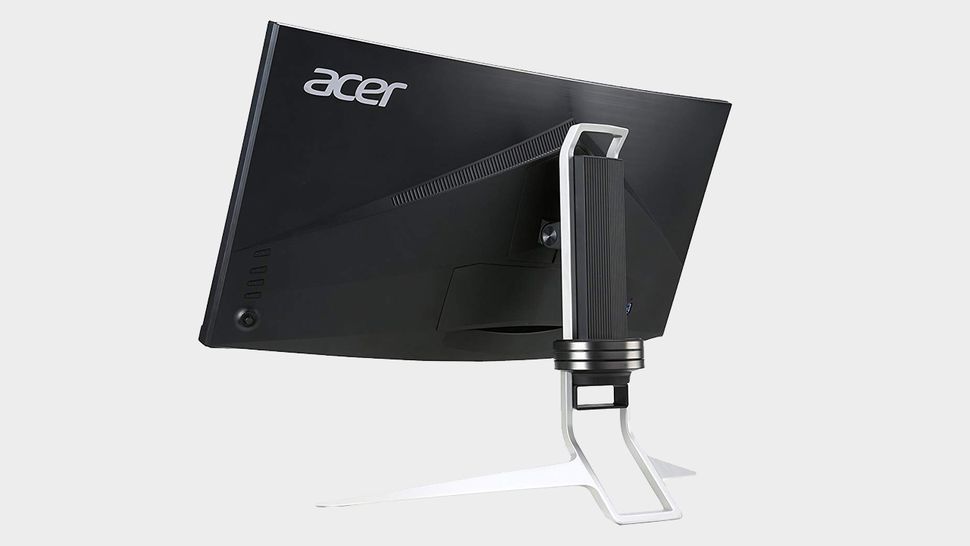 Image 5 of 6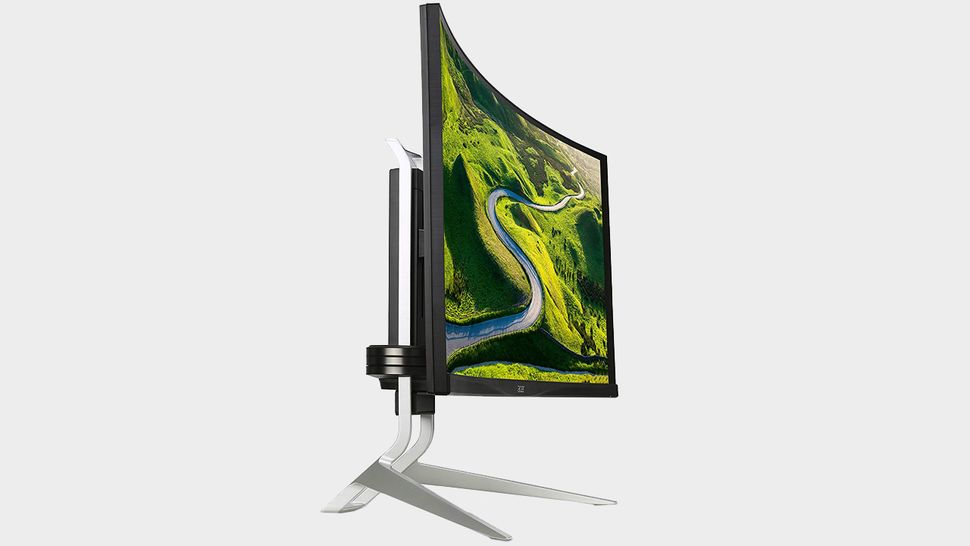 Image 6 of 6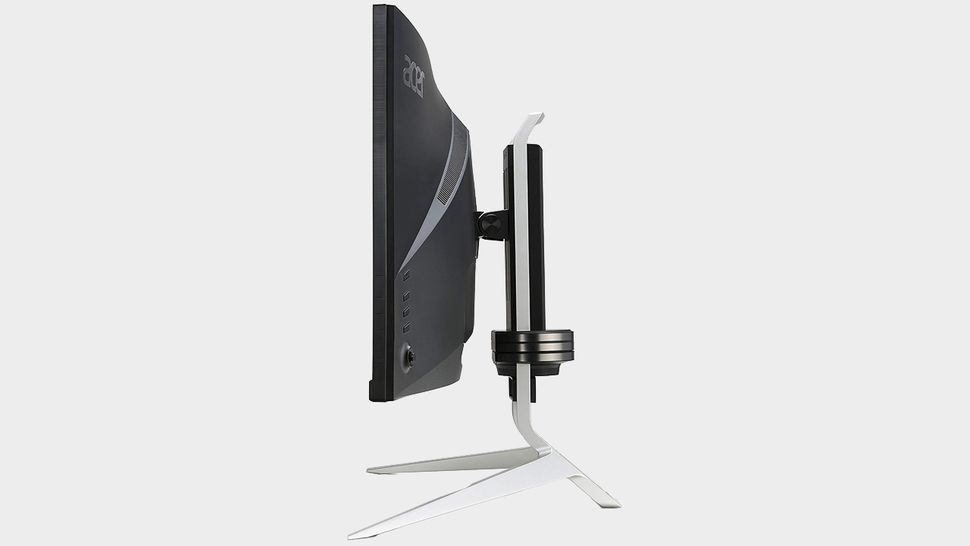 The Acer XR382CQK is a massive 38-inch curved screen that looks absolutely stunning. It features a QHD ultrawide panel with a 3840x1600 resolution, with an aspect ratio of 24:10 that's slightly wider than the 'standard' 21:9 aspect ratio on other ultrawide displays. The IPS panel looks great, and the size means gaming from the comfort of your couch is a viable option.
The cost for the best ultrawide display is steep, but at least you won't need to upgrade again for many years. Over $1,000 for the XR382CQK may be a bitter pill to swallow, but the beauty of this screen will wash away the nasty taste in your mouth the instant you boot up your favorite games in 21:9 glory. And barring hardware failure, this display should keep you gaming happily until 2025.
Image 1 of 4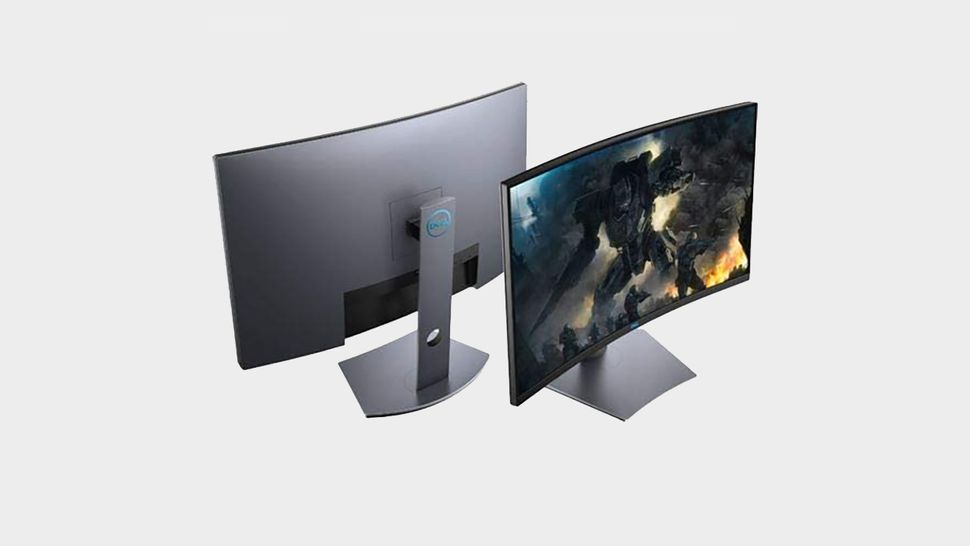 Image 2 of 4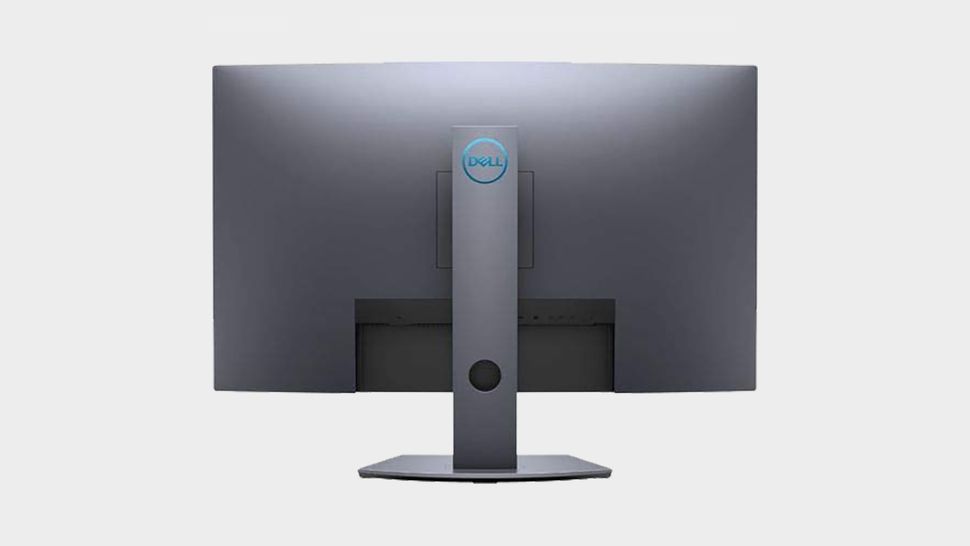 Image 3 of 4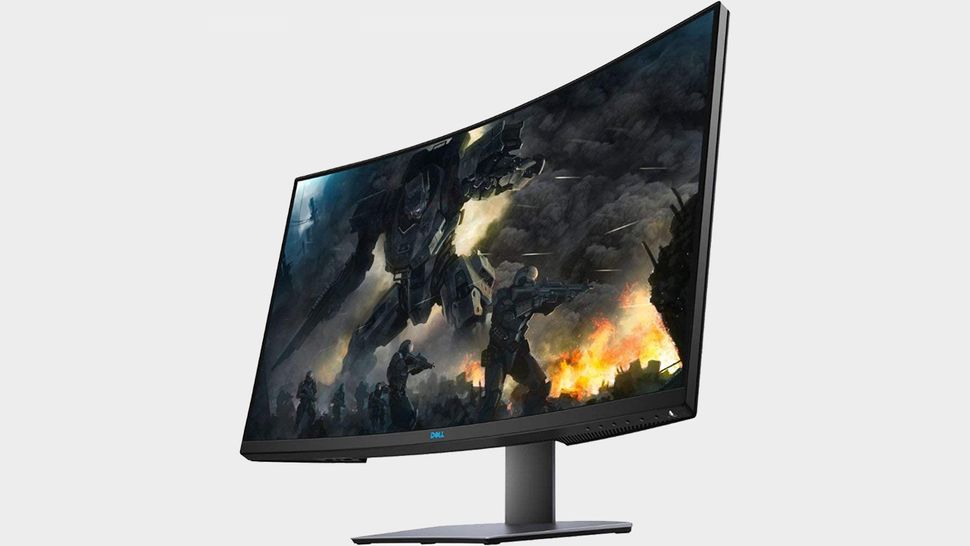 Image 4 of 4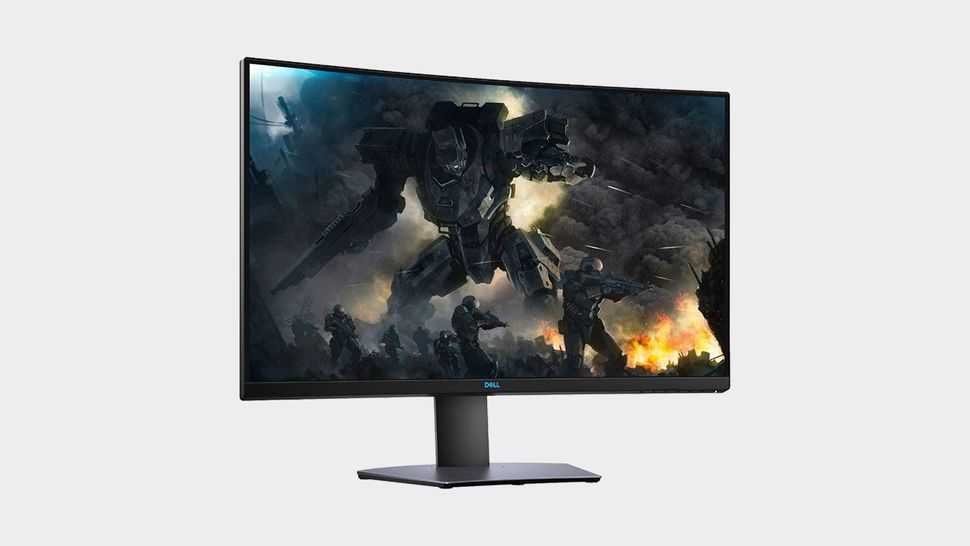 The 32-inch Dell S3220DGF is one of our favorite curved monitors for work and play. For less than $500, you can pick this 165Hz Freesync 2 HDR gaming monitor, which makes for ultra-smooth gameplay. For professionals, high contrast and color accuracy are what you need for editing photos and videos. We also love the fact that it has five USB 3.0 ports where you can plug in a ton of devices, making this Dell a wonderfully versatile monitor without costing an arm and a leg even if it doesn't have the greatest viewing angles.
Best curved gaming monitor FAQ
Q. What do I need to consider when buying a curved gaming monitor?
A. If you're considering ditching your flat screen lifestyle for all-encompassing visuals, there are a few things to consider. First off, the three Rs: resolution, refresh rate, and response time.
Higher resolution means more load on your graphics card but more detailed images. A higher refresh rate means speedier visuals. And response time can be useful for bolstering your in-game reflexes.
The final consideration is curvature.
Q. What level of curvature should I choose?
A. Your panel's curvature, or curve radius, is key to your viewing experience. Most curved panels are rated across a range: roughly 4000R to 1500R. The lower the number, the higher the curvature of the panel.
The distance you sit from your monitor will also help you choose which curvature is ideal for you. You'll generally find gaming monitors around the 1800R mark, right in the sweet spot for desktop gaming. A more pronounced curve, viewed at a greater distance, could negatively impact viewing angles and your overall experience.
Q. How do you test gaming monitors?
A. There are two main ways to test out our screens to determine the best gaming monitor. The first is by playing games on it, obviously. Subjectively testing each panel's gaming performance isn't necessarily going to give you the lowdown on the specifics of a particular screen. Still, it will let you test the functioning aspect ratio, native resolution, and any particular gamer-centric technologies they're sporting.
Side-by-side comparative testing in this manner is also precious for keying into the sometimes subtle differences between each panel. When you use a screen in isolation, it's easy to become blind to its comparative faults as you get used to them. Testing screens back-to-back allows us to discover and highlight specific issues between them.
Objective testing can be great, but it's also far more difficult. To do it properly, you need hardware for testing the true latency, color accuracy, and other metrics. Most gamers don't have access to any of this, but you can do a semblance of objective testing using the LCD calibration pages here. This site offers several test screens to bring up on any web-connected panel to make some qualitative assessments. The days of actual retail space for such things are dwindling, but if you can get a look at a screen before purchasing it, plugging a notebook or such into it and checking out the Lagom pages is very handy.