You might consider investing in a Razer laptop for gaming if you're big into its particular brand of gaming peripherals. As one of PC gaming's biggest names, you'll see Razer's signature green-and-black colours present in some of the best gaming set-ups. And whether you love it or hate it, Razer is also responsible for the RGB lighting craze that seems to decorate most peripherals these days, thanks to its Chroma technology. The huge variety of products it offers are fine-tuned with PC gamers in mind and so it makes sense that Razer is also responsible for some of the best gaming laptops available.
The Razer Blade has been one of the best since the original launched in 2012. At the time it was the thinnest gaming laptop on the market, giving true portability to a machine powerful enough to play games at high specs. One of our current favourites is the newest model, the Razer Blade 15, but there are many variations to choose from if it doesn't suit your needs or your budget.
If you're after the ultimate Razer gaming laptop, have a look at the Razer Blade 15 Advanced Model which boasts an Intel Core i7-8750H processor and Nvidia RTX 2080. And weighing in at less than five pounds and 0.7 inches thin, you'd be hard-pressed to find a worthy competitor in the gaming laptop market. Of course, if you're after something that will leave a smaller dent in your wallet and don't mind sacrificing a bit of performance, the Razer Blade 15 Base Model may be more to your liking.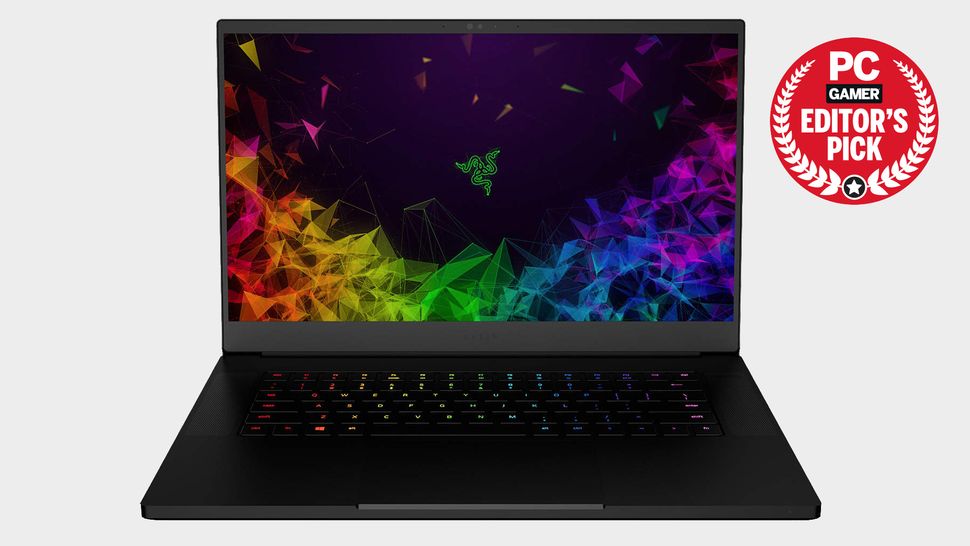 If it weren't for the initially prohibitive asking price (and the fact that the 4K model wasn't available), I would have bought a Razer Blade 15 on day one. Yet, in retrospect, it's a good thing I didn't because the notebook formerly known as the "world's smallest gaming laptop" is finally shaping up to be the best Razer laptop for gaming the company has ever made. Today it comes in a variety of flavors, ranging from the affordable GTX 1660 Ti base model to this incredible RTX 2080 Super Max-Q "Advanced Model" whose profile is even leaner at 0.7 inches thin. At the same time, it weighs fewer than five pounds, making it the perfect travel companion.
In order to achieve such a feat, unfortunate concessions have been made. Ethernet, for example, is nowhere in sight, so playing games on a wired connection requires shelling out for one of those maligned USB-C adapters. Though the arrow keys on the keyboard are a little out of place as well, these are minor flaws I can overlook. Otherwise, the Razer Blade 15 is a contemporary example of how to do gaming laptops right. Rivaling the MacBook Pro in its size, while simultaneously giving it a run for its money in terms of performance—not to mention keyboard reliability and comfort— the Razer Blade 15 is hands down the best in it class.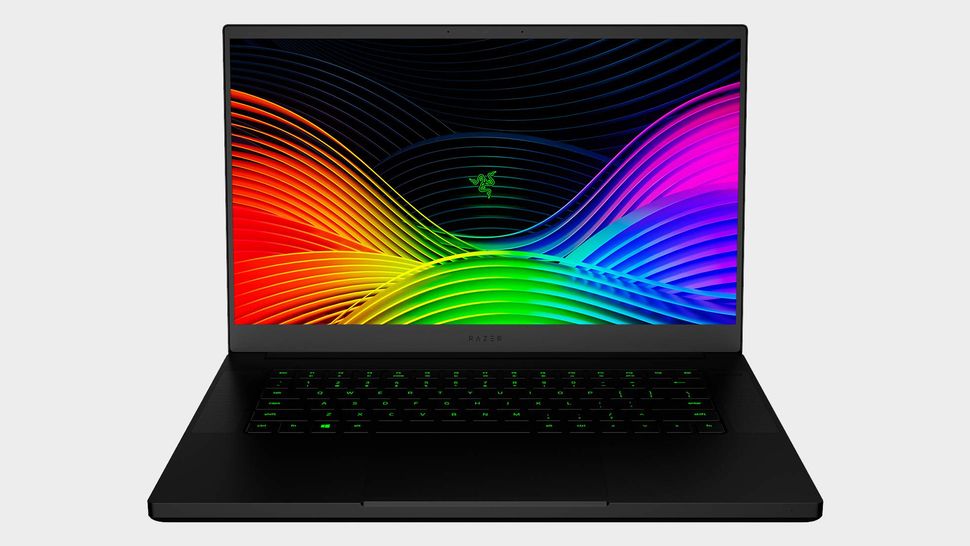 Assuming the Advanced Model costs too much, the Razer Blade 15 Base Model is a formidable alternative. Wielding up to RTX 2060 graphics—that's the more powerful non Max-Q, mind you—the Base Model is a more affordable alternative to Razer's flagship 15-inch machine. It still has the 15.6-inch display intact, but don't bank on a 4K panel. This one ranges from full HD, that is 1920 x 1080 pixels on show, 60Hz to full HD 144Hz. Either way, the screen is a proper fit for the GPU inside. I'm talking GTX 1660Ti, or a full-blown RTX 2060. Both graphics card options are available with either the last-gen Core i7 9750H or the 10th Gen 10750H.
Unlike the Razer Blade 15 Advanced Model, the Base Model does have the Gigabit Ethernet connection we complained about the lack-thereof in the 2018 Razer Blade 15 model. In terms of storage you get either a 128GB SSD with 1TB HDD combo on the lowest-spec 60Hz option, a step up to a 256GB SSD with the 144Hz screen, or a full 512GB SSD and spare 2.5-inch slot with the higher-spec RTX 2060.
That does, however, mean the Razer Blade 15 Base Model is thicker than the Advanced Model, so if you were hoping for the same 0.7-inch, ultra-thin profile of the higher end notebook, you're all out of luck. On the bright side, 0.78 inches ain't so bad either. I personally just wish it had the same 80 watt-hour battery.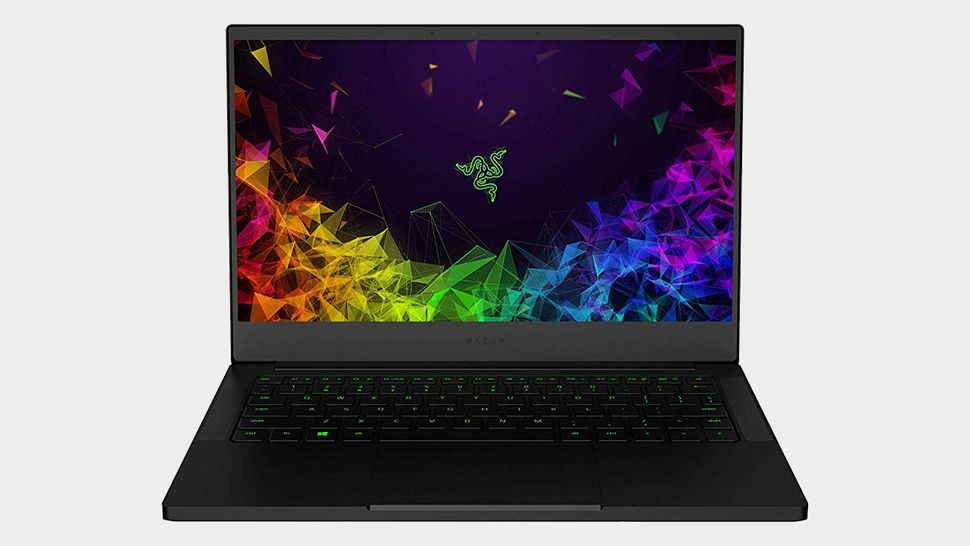 The Intel Ice Lake-based Razer Blade Stealth 13 is genuinely the first gaming ultrabook I've ever tested that actually lived up to the hype. The sleek chassis has no right to house a graphics card capable of deliver actual gaming frame rates, but with the GTX versions you genuinely can. The original Blade Stealth machines tapped out with a weak-sauce MX150 GPU, but the latest gaming-grade GTX silicon means you can play the latest games, even if you do need to be a little more parsimonious with your in-game graphics settings.
Granted, there aren't a whole lot of other options. With the choice of GPU or no GPU you get either a 256GB SSD or 512GB SSD, and with either the GTX 1650 or GTX 1650 Ti you can have 1080p screens at 60Hz or 120Hz, or a full 4K touch screen. For the price you could buy a beefier, high performance PC adorned with all the latest bells of whistles. But then you'd be really missing the point.
At 0.6 inches thin and around three pounds light, the Razer Blade Stealth 13 is meant to be carried around, either for work or for play. Its six-plus hour battery life bodes well for its endurance. Its small, 4.5" x 1.5" x 1" USB-C power brick is a shining example of how little space a charging cable should occupy in your bag. All told, the Razer Blade Stealth is a first-rate gaming ultrabook that can finally deliver on that promise.
Admittedly, the Razer Blade Pro 17 is due for an upgrade; it's still sat on the 9th Gen Core i7 mobile chip and we haven't seen tell of a 10th Gen Comet Lake update. Still, it's worth noting that it's the only 17-inch laptop Razer currently sells, making it the obvious pick for gaming on a big screen. It's also one of the few Razer laptops that ships with a 240Hz screen for high-performance gaming.
The latest version is still slightly smaller than the original Blade Pro 17, shaving a little off both its weight and thickness too. It's still a larger chassis compared with its Blade 15 and Stealth compatriots and that means it's better specced to run either the RTX 2060, RTX 2070 Max-Q, or RTX 2080 Max-Q GPUs at their best for serious gaming at 17-inches. Honestly you're not missing out much not having either the 10th Gen Intel silicon or Super GPU from Nvidia, which makes the current Blade Pro 17 still a worthy big-screen laptop investment.