It's upgrade time! If you're looking to build yourself a gaming PC of your dreams, our guide has got everything you need to find the best high-end components. Chances are, this isn't your first rodeo, but if you fancy taking a quick refresher course, here's our guide on how to build a gaming PC. The last thing you want to do is brick your entire PC because you forgot to apply the thermal paste.
The rig we are building should easily let you play most games at 1440p and a stable framerate. Though, if you have dreams of 4K gaming, you'll need something a little more extreme (and expensive). The final cost comes in at around $2,000 for this build as it uses one of the best CPUs and the best graphics cards on the market right now. If you're just upgrading, you can reuse some of your old parts like your power supply or case, which will help mitigate costs. If money is no option, take a look at our extreme gaming PC build guide.
Of course, make sure that any part you're reusing is compatible with our picks, or else it'll lead to a giant headache later on when you try to boot your system. This PC build guide puts together the best components available to make you a rock-solid high-end gaming PC that should keep you happy for a couple of years.
You should note that this list does not include peripherals like a keyboard and mouse. We will recommend that if you're still using a 1080p monitor to check out our picks for our favorite gaming monitor and score yourself a beautiful 1440p display that takes full advantage of your newly acquired hardware.
CPU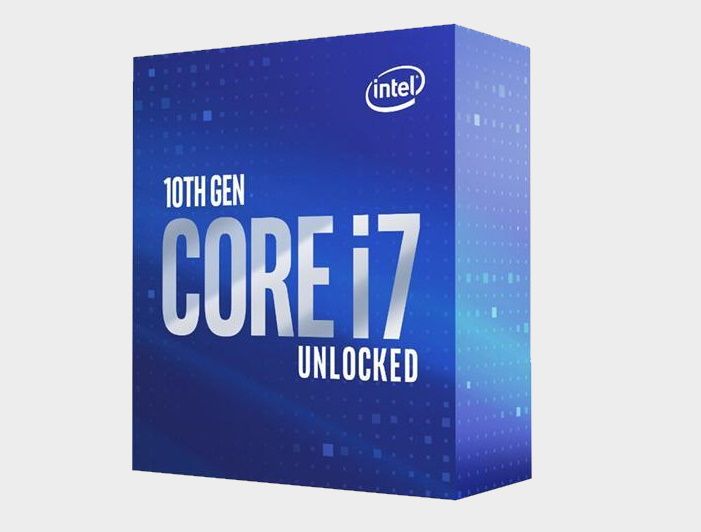 Intel's Core i7 chips sit in an appealing middle ground between the top-end Core i9 10900K (a 10-core, 20-thread monster of a chip), and the more budget friendly Core i5s. The 10900K is a phenomenal chip, but it is pricey, and you need an extreme motherboard to really get the most out of it, in overclocking terms at least. You also need some pretty serious cooling to keep it chilled. This Core i7 10700K is a bit more reasonable on both levels, and produces pretty much the same performance in games.
The good news with Comet Lake is that it saw a return to Hyper-Threading across the whole line up, so this eigh core chip also boasts 16-threads for those titles that make use of such things. To be fair you'll be hard pushed to find any game that can make use of all those threads, but if you're into a little productivity on the side, you'll find yourself in a good spot.
If you're after a higher thread count you could consider a similarly priced Ryzen CPU, such as the Ryzen 9 3900X which has 12-cores and 24-threads, but such chips are slightly off the pace in terms of straight gaming performance. And as this is first and foremost a high-end gaming machine, the 10700K gets the nod for now.
As the trailing K indicates, the 10700K is unlocked, and early reports suggest that you should be able to hit 5.2GHz fairly easily, with 5.3GHz a possibility.
If you're only concerned with building a new PC for gaming, and not live streaming or video editing, the Core i5-10600K might be the better alternative. You'll save some money and can still clock close to 5GHz with adequate cooling.
Motherboard
A lot of Z490 motherboards are incredibly expensive, but the Z490 Gaming Carbon is one of the more reasonable offerings right now. Sure, you're never going to get the same level of luxury as you'll find with either the MSI Godlike or Asus Maximus XII boards, but this motherboard is a third the price of those boards. And importantly, when it comes to the nuts and bolts of pure performance, it's right up there.
Where it matters, in the gaming performance stakes, there's practically nothing between any of the Z490 boards out there, and it's only ever a little behind when it comes to the actual CPU performance in productivity apps. The MPG Z490 Gaming Carbon WiFi inevitably can't compare with the big boys when it comes to overclocking, but you should still be able to hit modest overclocks without much issue. If you're really aiming at pushing the 10700K to the limit, you're going to have spend more. It's that simple.
High-end overclocking aside, there's plenty to love about the feature list of this motherboard, with strong networking options in the form of 2.5Gbps Ethernet and WiFi 6 support. You also get USB 3.2 Gen 2x2, which offers up 20Gb/s throughput. The IO shield is pre-installed, to make your life that little bit easier, and you get three M.2 slots for your speedy NVMe SSDs (Intel's still sticking with PCIe 3.0, though).
Best gaming monitor | Best gaming mouse | Best gaming keyboard
Best gaming headset | Best gaming router | Best gaming chair
Graphics Card
The Nvidia RTX Super cards are the new kings of graphics performance, and the new RTX 2080 Super will get you everything you need. Nvidia's Turing RTX GPUs support ray tracing, DLSS, and have other architectural updates that boost gaming performance. In the year since Nvidia first launched its RTX cards, we've seen quite a few games adopt the technology.
Battlefield 5 was first, and then we had to wait a while before eventually getting Metro Exodus and a patch for Shadow of the Tomb Raider. Control and Call of Duty have now joined the list, and there are half a dozen more ray tracing enabled games slated to arrive before the end of the year. If you're looking for an excellent high-end graphics card, the RTX 2080 Super is the best option right now. As usual, deciding which RTX 2080 Super card to buy is mainly down to price and personal preference.
The Nvidia reference models at least don't carry a price premium this round, but if you want RGB lighting or a triple-fan cooling solution, you'll want to look elsewhere. Asus, EVGA, Gigabyte, MSI, Zotac, and other partners have options for every build, including at least one or two blower cards. For those that don't care about aesthetics, we generally recommend buying whatever 2080 Super card is cheapest.
Memory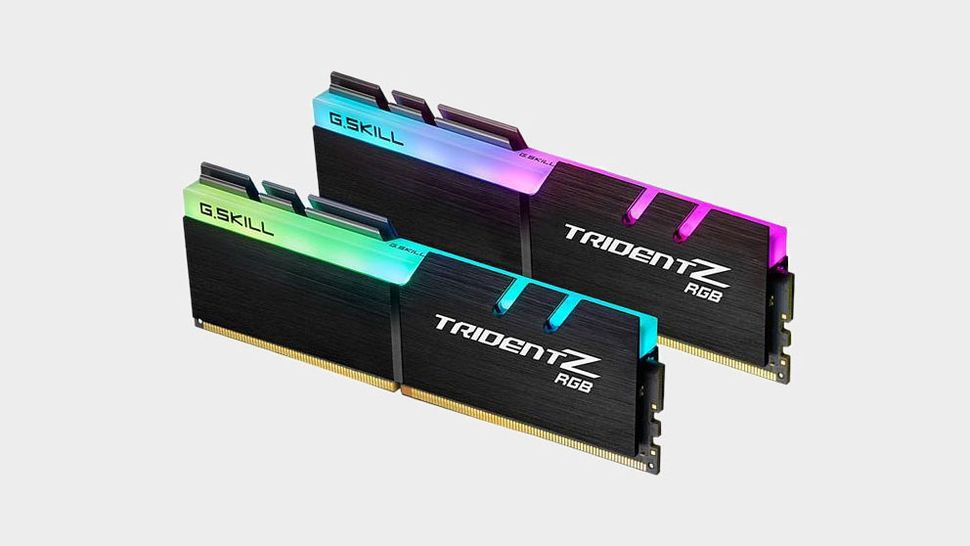 There's a question that's frequently asked about RAM in high-end PC builds: do you go for clock speed or quantity? While memory capacity can be a factor up to a certain point, going beyond 16GB requires particular workloads before you benefit. Increased memory speed, however, can help performance and framerates. G.Skill's TridentZ DDR4-3200 RGB balances price with performance, and anything faster usually cost substantially more.
Compared to typical DDR4-2400 with CL15 timings, the TridentZ improves performance by 5-10 percent. It costs about 20-30 percent more on the memory side, but if you look at the entire system, it only increases the price by about one percent. And you'll never have to worry if your memory speed is slowing things down.
If you'd rather have more RAM rather than higher performance RAM, be prepared for a much more significant increase in price—and the benefits of 32GB are only available if you're running workloads that need more than 16GB. There's no binary right/wrong answer to the question of speed vs. capacity, but most users will see more benefit from faster RAM, at least once we're at the 16GB level. For more tips, check our best DDR4 RAM article.
Primary Storage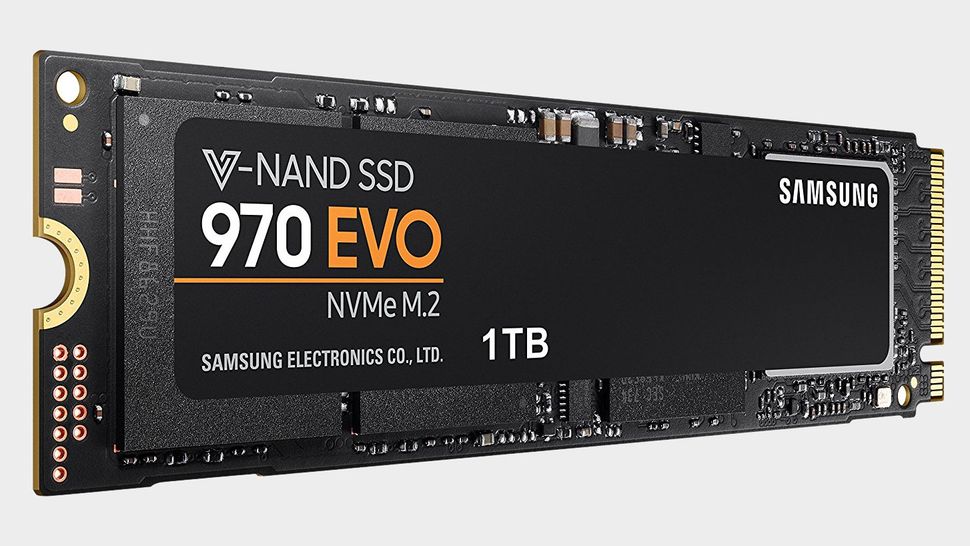 By moving to a full 1TB NVMe SSD, you'll have room for a vast gaming library in addition to your Windows folder and a few apps—watch out for those 100GB games, though! Once you get used to loading games off an SSD, it's painful to go back to a traditional hard drive. We don't want any of you to feel pain with a $2,000 PC.
The Samsung 970 Evo delivers sequential read speeds of up to 3,400MB/s and write speeds of 2,500MB/s (that's megabytes per second). It's not quite as fast as the more expensive 970 Pro line, or some exotic PCIe flash solutions, but you likely won't notice the difference. More importantly, you won't be spending a whole lot of time looking at loading screens.
You could save money by sticking with a slower SATA SSD—the Crucial MX500 1TB, for instance, costs about $80 less. If you're only worried about gaming performance, you generally won't notice the difference between a modest SATA SSD and an NVMe drive (until you verify a large game install in Steam).
Another option would be to stick with a 500GB 970 Evo as your boot drive and then use a large HDD for archival purposes, including games you aren't actively playing any longer. With utilities like Steam Library Manager, you can quickly move things back and forth between fast and slow storage over time. We'd instead ditch spinning disks altogether, or at least avoid them as much as possible, which is sort of the point of a high-end build. You could also use PrimoCache to set aside part of your SSD as a cache, which is something we'll be testing in the future. If you need more, here is the best SSD for gaming guide.
Power Supply
With an 850W output and a Gold Plus rating, the RM850x is a sensible PSU for most builds. It can even handle multi-GPU rigs, providing you're not using top-top-end cards (if you are, we'd probably recommend the Seasonic Prime 1000 Titanium). It's fully modular, comes with a nice quiet fan, and the price is very reasonable next to other PSUs that deliver the same kind of performance.
The only downside is that you might expect a slightly better efficiency rating for a potent gaming machine. Gold Plus is certainly enough, but you'll always be casting jealous glances as Titanium standard PSUs, which will also double (ish) the price of your power supply. What we like about the RM850x is that 10-year warranty that comes as standard, which lets you know how reliable it is and how much confidence Corsair has in the product. If you need more ideas, here are the best power supplies for PC gaming.
Case
PC cases aren't simple gray boxes anymore; they've become increasingly complicated. Modularity is excellent, and excellent cable management with a separate PSU partition is almost compulsory, as there's nothing like a tidy build with all the cables routed neatly out of the way. Things we don't like (other than for aesthetic purposes): small cases that are a pain to set up and run hotter.
NZXT's H-series has some exceptional cases, and the new H500 / H500i has nearly everything we could want. (Here's a breakdown of the H500 vs. H500i.) Not only does it have an understated kind of beauty, but it's available in white or black, with several color accent options. Airflow is decent, and there are plenty of options for routing cables, storing SSDs, and more, with room for up to a 280mm radiator in the front.
Cases are highly subjective, however, and our previous pick, the Cooler Master MasterCase 5, remains a great option that leans toward tweaking and liquid cooling. If you're looking for something a bit flashier, or just want other ideas, check our best mid-tower case and best full-tower case guides.
CPU Cooler
We're big fans (pun intended) of AIO liquid coolers, but want something a bit better than Cooler Master's Hyper 212 Evo for this build, so we've opted for the MasterLiquid ML240R. It's reasonably easy to install as far as liquid cooling goes, and it works well.
We've opted for a 240mm cooler with two fans, which is just about enough to keep the Core i7 10700K processor's heat in check. That also gives us a bit of breathing room when it comes time to install the radiator in a case. Larger 280mm radiators would fit our case but can be a tight fit even in large and spacious cases, so the ML240R is more accessible.
Alternative AIO coolers are also plentiful: NZXT's Kraken X52 (240mm) and Kraken X42 (120mm), or Corsair's H80i v2, H100i v2, and H110i are equally viable. And, yes, if you need it, we had a guide to the best CPU coolers in 2020.
Components - best current prices