Gaming laptop deals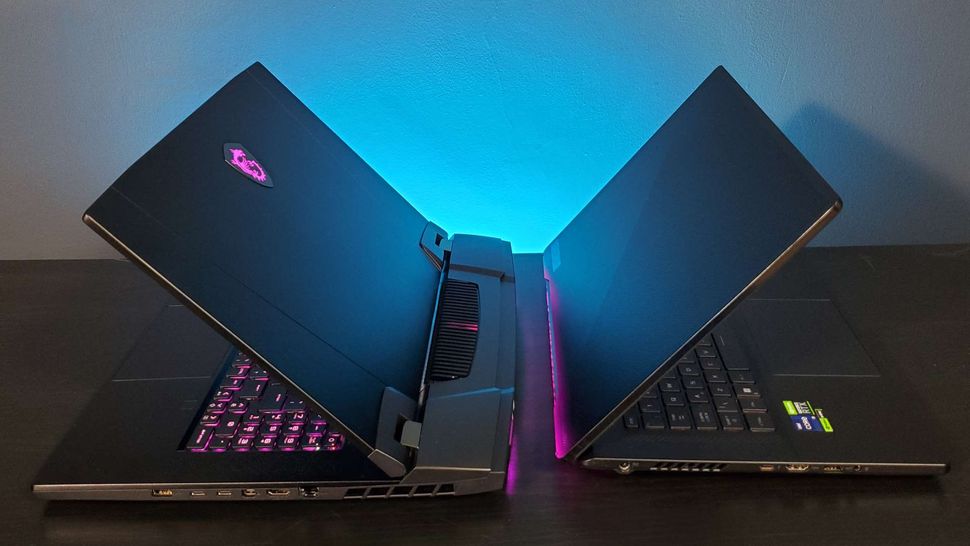 $500–$1,000: Cheap lappies
$1,000–$1,500: Mighty mid-range
$1,500+: High-end heroes
UK deals: Best in blighty
We're at a crossroads in finding the best cheap gaming laptop deals. The new RTX 40-series systems launching in mid-range trim make it hard to recommend any RTX 30-series gaming laptop without a considerable discount. RTX 4050 machines will outperform an RTX 3060 system for roughly the same price, and the same can be said for the mobile RTX 4060, which gets mighty close to an RTX 3070 and even the Ti for less of the cost.
With lots of stock remaining of the last-gen laptops, you'd hope retailers would be slashing prices to clear room for all the new stuff, but right now, they're remaining stubborn and keeping prices high. Currently, we're pretty limited with the number of good gaming laptop deals out there. But don't worry, that won't deter us.
You'll notice that good deals on AMD systems don't seem to come up as often as I'd like. If one does turn up, this would be the place to look. Below are the best cheap gaming laptop deals from all over the internet curated into one spot. Note that it's not every deal online but the ones you should consider checking out. Check back periodically because some of the best gaming laptops are often on sale, but those tend to sell out quickly. We even compiled a list of the best cheap gaming PC deals if you're looking for a desktop. See? We got you covered.
Where are the best gaming laptop deals?
In the US:
In the UK:
$500–$1,000
MSI Cyborg | Nvidia RTX 4050 | Intel Core i5 12450H | 15.6-inch | 1080p | 144Hz | 8GB | 512GB SSD | $799.99 at Best Buy (save $200)
This might be one of the first RTX 40-series gaming laptops for under $1,000 we've seen so far. The MSI Cyborg is a nice little budget 1080p gaming laptop that should get a decent fps boost thanks to the magic of Nvidia's DLSS Frame Generation tech. It outperforms anything more expensive systems with an RTX 3050 GPU pretty soundly. But we don't love the 8GB of RAM.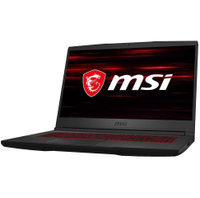 MSI GF65 Thin | Nvidia RTX 3060 | Intel Core i5 10500H | 15.6-inch | 1080p | 144Hz | 16GB | 512GB SSD | $814.99 at Amazon
It's getting harder to recommend RTX 30-series machines in the face of the newer RTX 40-series, especially without a good discount. And while the CPU is a couple of generations old in this MSI machine, the rest of the spec is decent for an $815 gaming system.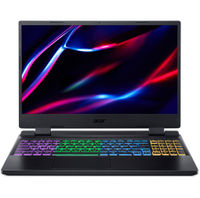 Acer Nitro 5 | 15-inch | RTX 4050 | Intel Core i5 12500H | 16GB DDR5 | 512GB SSD | 1080p | 144Hz | $999.99 $949.99 at Newegg (save $50)
For a bit more money than the cheapest RTX 4050 builds, you can find some with a more generous amount of RAM. This laptop won't need upgrading right away with 16GB of DDR5, though the 512GB SSD isn't great. That's par for the course on cheaper machines right now, however, and otherwise this is a decent price for the machine.
$1,000–$1,500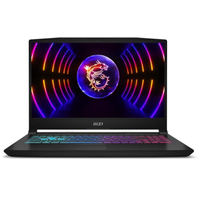 MSI Katana 15 | 15-inch | RTX 4060 | Intel Core i5 12450H | 16GB DDR5 | 1TB SSD | $1,199 $1,029 at Newegg (save $170)
This is the RTX 4060 laptop to buy right now. For a little over $1,000, you can score a brand new RTX 4060 in a laptop that's not massively underpowered in some other way. Usually we'd see manufacturers skimp on the SSD or RAM to get the cost down to this level, but here you're looking at a healthy 16GB of DDR5 and a 1TB NVMe drive. Lovely.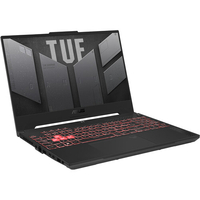 Asus TUF 15-inch | RTX 4060 | Ryzen 9 7940HS | 16GB DDR5 | 512GB SSD | 1080p | 144Hz | $1,399 $1,199 at B&H Photo
This laptop comes with an impressive spec for the money, and doesn't skimp on any key parts (except maybe the SSD, but at least that's upgradeable). The Ryzen 9 CPU is great, and the RTX 4060 will comfortably match the 1080p, 144Hz screen with top-notch gaming performance.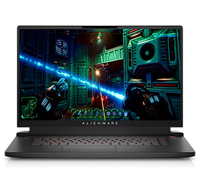 Alienware m17 R5 | RX 6700M | AMD Ryzen 7 6800H| 17.3-inch | 1080p | 360Hz | 16GB DDR5-4800 | 512GB NVMe SSD | $1,899.99 $1,299.99 at Dell (save $600)
This config of the Alienware m17 R5 offers immense speed on that 1080p panel, for a competitive edge. A nice, big 17-inch display means this thing could potentially replace your aging desktop if you saw fit. I would have liked to see a larger SSD and a bit more RAM but this is still a solid all AMD buy.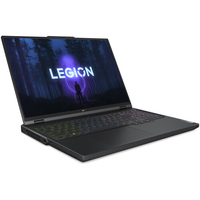 Lenovo Legion Pro 5i | 16-inch | RTX 4060 | Intel Core i7 13700HX | 32GB DDR5 | 2560 x 1600 | 240Hz | 1TB SSD | $1,749 $1,399 at B&H Photo (save $350)
For this much money you could just about get an RTX 4070, and you might wish to. I wouldn't stop you. But this offers more than a raw gaming machine. It's going to be a real performer for editing and high-RAM applications, courtesy of its 13th Gen CPU and 32GB of memory. Combined with a lovely 16-inch, 1600p screen and decent-sized storage, this is a lovely pick for the cash.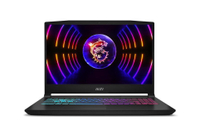 MSI Katana 15 | Nvidia RTX 4070 | Intel Core i7 12650H | 15.6-inch | 144Hz | 1080p | 16GB DDR5 | 1TB SSD | $1,499 $1,429 at Newegg (save $70)
Proof that Nvidia's new RTX 40-series graphics tech doesn't always come at a crazy price. This RTX 4070 laptop is relatively affordable and comes ready to roll with 16GB of RAM and a 1TB SSD. The 15.6-inch screen rocks IPS tech and 144Hz, too. OK, it runs last-gen Intel CPU tech, but with six performance cores, it has all the processing grunt you need for gaming.
$1,500+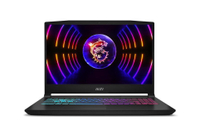 Asus ROG Strix Scar 15 | Nvidia RTX 3080 | AMD Ryzen 9 5900HX | 15.6-inch | 300Hz | 1080p | 16GB DDR5 | 1TB SSD | $1,999 $1,749 at Amazon (save $250)
If you need portability and power, this Strix Scar 15 should be right up your alley. Its most impressive feature is its buttery smooth 300Hz display on an IPS panel. This means you'll be able to play most of your favorite shooters at 1080p on high settings and still hit some pretty impressive framerates.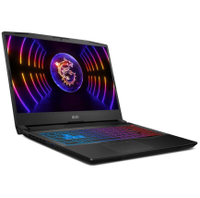 MSI Pulse 15 | RTX 4070 | Intel Core i9 13900H | 32GB DDR5 | 1TB SSD | 1440p | 165Hz | $1,899 $1,799 at Newegg (save $100)
This laptop offers a higher-spec CPU and more RAM than most you'll find cheaper with an RTX 4070. If you're after a laptop that can deliver for work, creative pursuits, and gaming, this will be a better fit for it.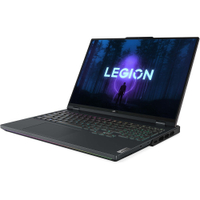 Lenovo Legion Pro 7i | Nvidia RTX 4080 | Intel Core i9 13900HX | 16-inch | 1600p | 240Hz | 32GB DDR5-5600 | 1TB NVMe SSD | $2,899 $2,299 at B&H Photo (save $600)
This is a surprise: a discount on the best RTX 4080 laptop I've tested. It's a fantastic notebook, offering performance that can often match and sometimes beat an RTX 4090-based system. There's a high-performance CPU to back it up, a decent, bright 1600p screen, and a fair amount of storage. All with a discount. Neat.
UK gaming laptop deals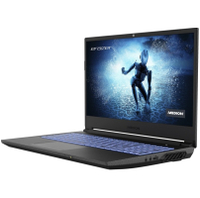 Medion Erazer Deputy P25 | Nvidia RTX 3060 | AMD Ryzen 5 5600H | 16GB RAM | 512GB SSD | 15.6-inch | 1080p | 144Hz | £849.99 £799.98 at Ebuyer (save £50.01)
For a budget laptop, this Medion has pretty much everything checked off. An RTX 3060, check; a decent CPU, check; 16GB RAM and a 512GB SSD, check and check. It's also got the requisite high refresh rate screen. I wouldn't want to spend more than this on an RTX 3060 machine in the face of the RTX 40-series release, but this is a decent, thick laptop for the money.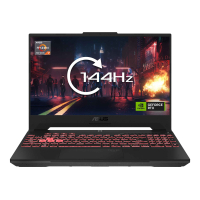 Asus TUF A15 | Nvidia RTX 4060 | AMD Ryzen 7735HS | 15-inch | 16GB DDR5 | 512GB NVMe SSD | 1080p | 144Hz | £1,189.38 £1,179.99 at CCL (save £9.39)
The RTX 4060 isn't a vast improvement over the RTX 3060, but you're looking at around 30% higher performance or something around the RTX 3070 level. And that makes this price tag about right. You'll want to get a little more storage in this thing down the line, but that's historically been a little problem for the A15 machines.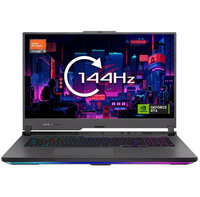 Asus ROG Strix G17 | 17-inch | RTX 4070 | Ryzen 9 7845HX | 16GB RAM | 1TB SSD | £2,166.97 £1,999.99 at CCL (save £166)
If you want a higher-end GPU in a laptop in the UK, you have to be prepared to pay a bit more for it. This is a great chassis and overall impressively built machine, at least, and at pretty much £2,000 it's a little cheaper than most with an RTX 4070 inside.
Below you'll find laptop deals from across the web that our specialized deal widget has sniffed out.