Gaming laptop deals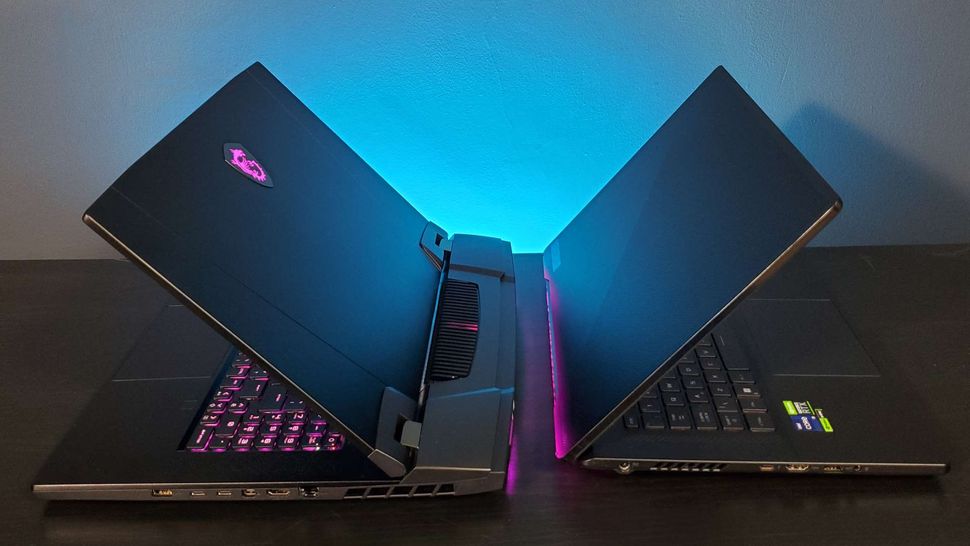 $500–$1,000: Cheap lappies
$1,000–$1,500: Mighty mid-range
$1,500+: High-end heroes
UK deals: Best in blighty
Currently, we find ourselves at a pivotal point in the search for budget-friendly gaming laptops with the best deals. Given the emergence of the new RTX 40-series laptops, we approach recommending RTX 30-series laptops with caution unless a remarkable discount accompanies it. Why settle for an RTX 3060 when you can secure an RTX 4050 laptop, offering superior performance at a comparable price point? And let's not even begin discussing the mobile RTX 4060; it's proving its mettle against the RTX 3070 and even its Ti variant, all without wreaking havoc on your finances.

While there's still a surplus of last-gen laptops in circulation, it appears that retailers aren't rushing to reduce their prices just yet. However, this situation has a silver lining – we're witnessing many remarkable deals on RTX 40-series laptops cropping up daily. So, unless you happen to stumble upon an exceptionally rare bargain, there's no need to fret too much about last-gen GPU laptops.

As for AMD systems, it's true that deals don't seem to appear as frequently as we'd prefer. Nevertheless, if we encounter any noteworthy ones, we'll be sure to share them here. Below, we've curated a selection of the best budget-friendly gaming laptop deals we've spotted online. Remember that this list isn't exhaustive, but these deals are worth considering. Remember to check back regularly, as the finest gaming laptops tend to sell out quickly when they're on sale. And hey, check back regularly because the best gaming laptops tend to fly off the shelves when they go on sale. And if you're into desktops, we've compiled a list of the best cheap gaming PC deals. Happy shopping!
Where are the best gaming laptop deals?
In the US:
In the UK:
$500–$1,000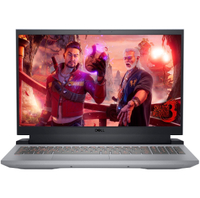 Dell G15 | Nvidia RTX 3050 | AMD Ryzen 5 6600H | 15.6-inch | 1080p | 120Hz | 8GB DDR4 | 512GB SSD | $949.99 $617.99 at Best Buy (save $332)
If you're looking for a cheap gaming laptop, this Dell G15 for $650 is a good choice for 1080p gaming on a budget. The G15 is a reliable machine and a good candidate for game streaming services like Xbox Game Pass to compensate for the power deficit.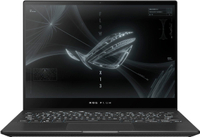 Asus ROG X13 Flow | RTX 3050 Ti | Ryzen 9 6800HS | 13.4-inch | 1200p | 120Hz | 16GB | 1TB NVMe SSD | $1,499.99 $831.99 at Best Buy (save $768)
This isn't a pure gaming laptop. Instead, it's a very high-quality compact 13.4-inch portable with a fabulous 120Hz 16:10 display, a powerful eight-core AMD CPU, great build quality, and decent entry-level gaming chops. And it's nearly half its original price. Get in.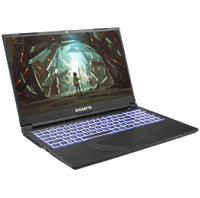 Gigabyte G5 KF | Nvidia RTX 4060 | Intel Core i5 12500H | 15.6-inch | 1080p | 144Hz | 8GB DDR4 | 512GB SSD | $1,099 $949 at Newegg (save $150)
The Gigabyte G5 (see our review) is our favorite affordable gaming laptop, packing the RTX 4060 GPU for some serious 1080p gaming performance in a budget package. It's a smart spec that essentially uses an otherwise older specification with the simple addition of just the new Nvidia RTX 40-series graphics chip. The 512GB SSD is a bit miserly, but that is upgradeable. The 8GB of DDR4 memory is also upgradeable, and you'll want to bump it to 16GB, so this is a bit of a project buy.
Price check: Best Buy $949.99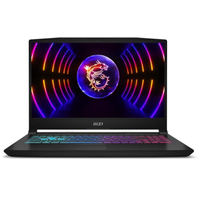 MSI Katana 15 | 15-inch | RTX 4060 | Intel Core i5 12450H | 16GB DDR5 | 1TB SSD | $1,199 $999 at Newegg (save $200)
This is the RTX 4060 laptop to buy right now. For a little over $1,000, you can score a brand new RTX 4060 in a laptop that's not massively underpowered in some other way. Usually, we'd see manufacturers skimp on the SSD or RAM to get the cost down to this level, but here you're looking at a healthy 16GB of DDR5 and a 1TB NVMe drive. Lovely.
$1,000–$1,500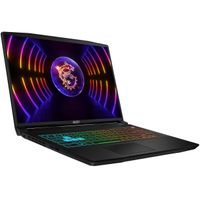 MSI Crosshair 15 | RTX 4070 | Intel Core i7 13620H | 16-inch | 144Hz | 1200p | 16GB DDR5 | 1TB SSD | $1,699.99 $1,399.99 Best Buy (save $200)
We were surprised to see a new 16-inch RTX 4070-powered laptop for only $1,400. This Crosshair has a current-gen Intel CPU, so it's great for working and gaming. Also, the display has a 16:10 aspect ratio, so you get more field of view which is super useful in first-person shooters.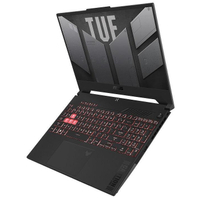 Asus TUF A17 | Nvidia RTX 4070 | AMD Ryzen 9 7940HS | 17.3-inch | 144Hz | 1080p | 16GB DDR5 | 1TB SSD | $1,799.99 $1,499.99 at Newegg (save $400)
If you're after a large-screen laptop for school with a little Triple-A gaming on the side, the TUF A17 will certainly deliver. It is only a 1080p panel, which is a bit of a shame, but its RTX 4070 will run pretty much everything at that resolution. It also has an 8-core, 16-thread Ryzen CPU that sports the 780M integrated graphics. That's the same as in all the latest handhelds so it can give decent gaming performance on the go and should offer more gaming battery life than running on the RTX 4070 when away from a plug socket.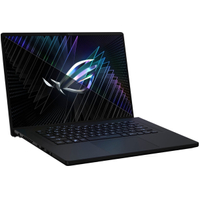 $1,500+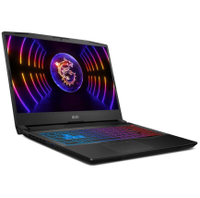 MSI Pulse 15 | RTX 4070 | Intel Core i9 13900H | 32GB DDR5 | 1TB SSD | 1440p | 165Hz | $1,899 $1,799 at Newegg (save $100)
This laptop offers a higher-spec CPU and more RAM than most you'll find cheaper with an RTX 4070. If you're after a laptop that can deliver for work, creative pursuits, and gaming, this will be a better fit for it.

Price check: Walmart $1,799.99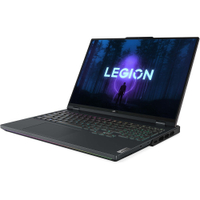 Lenovo Legion Pro 7i | Nvidia RTX 4070 | Intel Core i9 13900HX | 16-inch | 1600p | 240Hz | 16GB DDR5-5600 | 1TB NVMe SSD | $2,299.99 $1,949.99 at Lenovo (save $350)
This Legion Pro 7i at $1,999 might be one of the better deals on what could be the best of this generation of 16-inch RTX 40-series laptops. Not only are you getting a lot of gaming performance, but you're also getting it on a well-designed laptop with a great screen.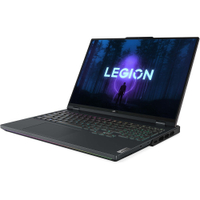 Lenovo Legion Pro 7i | Nvidia RTX 4080 | Intel Core i9 13900HX | 16-inch | 1600p | 240Hz | 32GB DDR5-5600 | 1TB NVMe SSD | $2,749 $2,099 at B&H Photo (save $670)
This is a surprise: a discount on the best RTX 4080 laptop I've tested. It's a fantastic notebook, offering performance that can often match and sometimes beat an RTX 4090-based system (see our review). There's a high-performance CPU to back it up, a decent, bright 1600p screen, and a fair amount of storage. All with a discount.
Price check: Lenovo $2,564.99
UK gaming laptop deals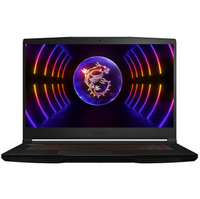 MSI GF63 Thin | Nvidia RTX 4050 | Intel Core i5 12450H | 15.6-inch | 144Hz | 1080p | 8GB RAM | 512GB SSD | £1,199 £799 at Very (save £400)
It's not the most up-to-date spec here, though that CPU is only a last-gen offering. It's backed up nicely with a 40-series GPU. It might struggle to do too much at once with only 8GB of RAM, but you should be able to hit framerates that'll make the most of that 144Hz panel at its native 1080p resolution.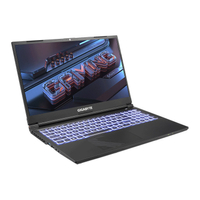 Gigabyte G5 | Intel Core i5 12500H | Nvidia RTX 4060 | 15.6-inch | 1080p | 144Hz | 16GB DDR4-3200 | 512GB SSD | £1,198.97 £897.97 at Laptops Direct (save £215)
We're big fans of this little budget gaming laptop, and our Jacob loved its "great gaming performance" (check out our review). With over £200 off the original price, this powerful notebook is a great deal today.
Below, you'll find laptop deals from across the web that our specialized deal widget has sniffed out.