Best of the best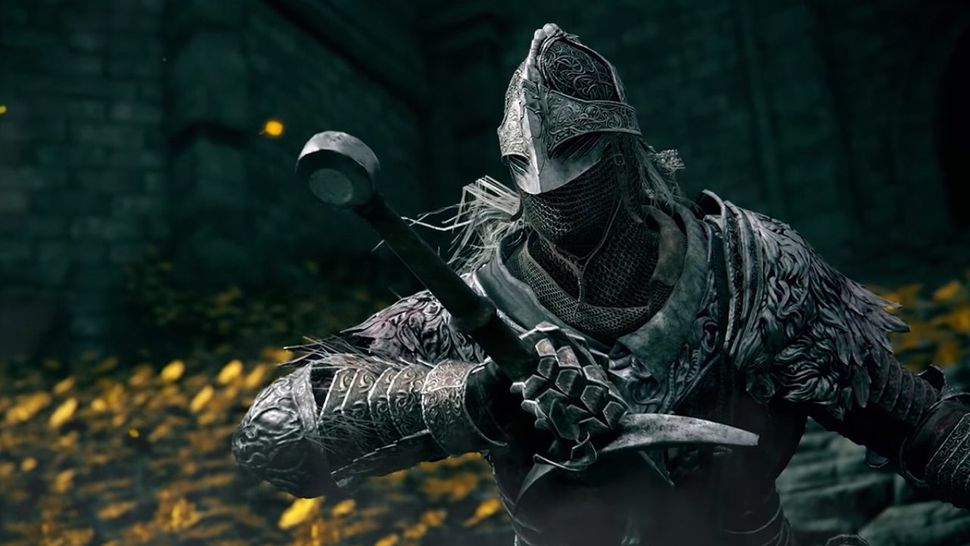 2023 games: Upcoming releases
Best PC games: All-time favorites
Free PC games: Freebie fest
Best FPSes: Finest gunplay
On an average day about a dozen new games are released on Steam. And while we think that's a good thing, it can be understandably hard to keep up with. Potentially exciting gems are sure to be lost in the deluge of new things to play unless you sort through every single game that is released on Steam. So that's exactly what we've done. If nothing catches your fancy this week, we've gathered the best PC games you can play right now and a running list of the 2023 games that are launching this year.
Forgive Me Father 2
Steam‌ ‌page‌ ‌
Release:‌ October 20
Developer:‌ Byte Barrel
This first-person shooter has a brilliantly bloody hand-drawn art style that puts me in mind of The Darkness. It has similarly supernatural themes as well, mixing comic book stylings with the Lovecraft mythos, with a range of bizarre skills supplementing the usual array of point-and-shoot weaponry. As the name implies, this is a sequel to the 2022 original, and it seems to be a pretty orthodox follow-up, sporting the same format and themes. This is an Early Access title: the game isn't finished yet, with new "levels, enemies, bosses, weapons and skills" rolling out between now and late 2024. This current build has ten levels.

Dead Signal
Steam‌ ‌page‌ ‌
Release:‌ October 21
Developer:‌ Reflect Studios
From the creators of Welcome To The Game 2 comes a surveillance twist on horror. As a guard tasked with monitoring a large apartment complex, you'll need to carefully monitor 20 cameras scattered throughout the building, making note of any suspect movement. Sitting at a desk looking at screens may feel relatively safe, but often you'll need to venture out into the eerie apartment complex to perform emergency repairs, or to receive dubious mid-night deliveries. Needless to say, your job is not safe and it's very possible to be murdered out in the those corridors. But by what?
Lakeside Cabin 2
Steam‌ ‌page‌ ‌
Release:‌ October 20
Developers:‌ Roope Tamminen

Like its predecessor, Lakeview Cabin 2 is a collection of four pixel art horror adventures drawing on "the diverse world of horror movies". I'm not sure how many people played that 1989 Friday the 13th game, but the art style and atmosphere of Lakeside Cabin 2 puts me in mind of that (as bad as the Friday the 13th game was, it was terrifying). Each of the four included episodes take place in a new setting, including a cult film convention, a holiday house, an apocalyptic wasteland, and the studio of a "classic TV series". In addition to the new game, Lakeview Cabin 2 also features a remake of the ye olde Lakeview Cabin flash game, and it even supports two-player coop.
Sea of Survivors
Steam‌ ‌page‌ ‌
Release:‌ October 19
Developer:‌ Nah Yeah Games
Sea of Survivors is a top down seafaring roguelike which kinda reminds me of Snake. That's because you commandeer a ship that never stops, but instead of the risk of crashing into yourself, humans and monsters are constantly on your tail. As you manoeuvre through the seas to both escape and fight these hordes, you'll discover treasures that will help bolster your ship on subsequent runs. It's an Early Access affair: over the next six months the game will get more of everything, while receiving the usual bug fixes and QOL changes.
Mosa Lina
Steam‌ ‌page‌ ‌
Release:‌ October 18
Developer:‌ Stuffed Wombat, Silkersoft, Lukke
This physics-centric puzzle game is described as a "hostile interpretation of the immersive sim", and the trailer clearly demonstrates this pitch. Using an assortment of items and tools, you'll need to navigate from one end of an obstacle course to the other. Except, the way you'll use the tools at your disposal is not always very obvious or intuitive. Need to traverse that chasm? Well, if you don't have a bridge, why not think outside the box and use a bomb instead? According to its Steam page, Mosa Lina is a reaction "to the current trend of immersive sim design, where every ability is perfectly suited to solve a specific problem in the game". It looks really cool.