Best of the best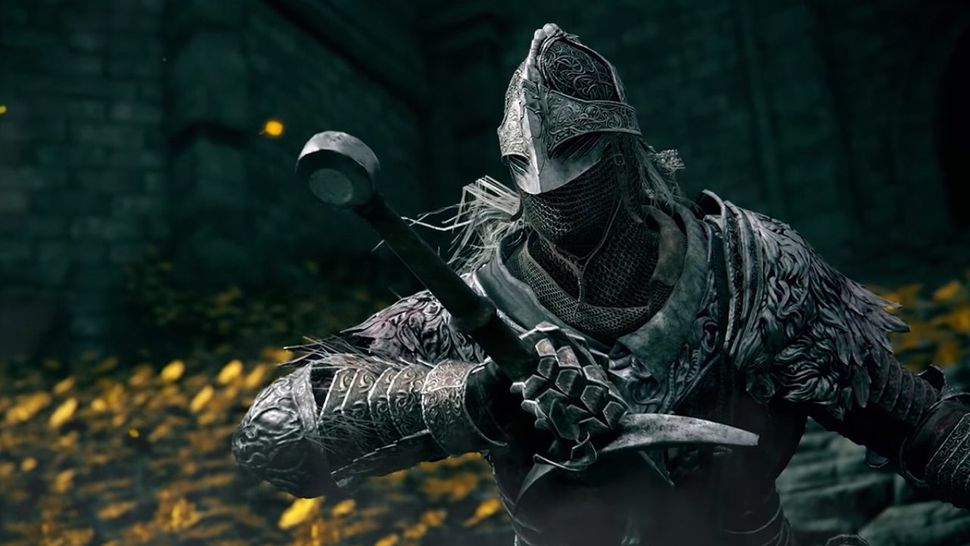 2023 games: Upcoming releases
Best PC games: All-time favorites
Free PC games: Freebie fest
Best FPSes: Finest gunplay
On an average day about a dozen new games are released on Steam. And while we think that's a good thing, it can be understandably hard to keep up with. Potentially exciting gems are sure to be lost in the deluge of new things to play unless you sort through every single game that is released on Steam. So that's exactly what we've done. If nothing catches your fancy this week, we've gathered the best PC games you can play right now and a running list of the 2023 games that are launching this year.
Sergeant Squidley: Space Cop!
Steam‌ ‌page‌ ‌
Release:‌ July 5
Developer:‌ Ninjaconor
Launch price:‌ ‌$15 |‌ ‌£12.79 |‌ ‌AU$21.95
Here's a '90s style point and click adventure with beautiful, vivid visuals and a protagonist who is a squid. Not only a squid, but a cop squid. Sergeant Squidley specializes in traffic duty—doling out speeding fines and stuff, I'm guessing—until he is suddenly promoted to investigate an underworld criminal case. This fish squid out of water situation is rendered more severe by a host of factors: a vengeful ex-wife, child-rearing, and some unspecified "dark secret" harassing the town. This is a point and click adventure, but it's also a decision-based RPG of sorts, with stats, branching paths, and the ability to become a jazz saxophonist (nice).
Full Quiet
Steam‌ ‌page‌ ‌
Release:‌ July 8
Developer:‌ Retrotainment Games
Launch price:‌ ‌$10 |‌ ‌£8.03 |‌ ‌AU$15
Retrotainment Games specialises in developing games for antiquated consoles, mainly NES, and giving them lavish physical editions. Thankfully for us, they release their titles on PC too, and their latest looks really interesting. Full Quiet is an open world sidescroller which seems to have a whiff of La Mulana about it, with its focus on cryptic puzzle solving, labyrinthine exploration, and challenging enemy encounters. It's not for the fainthearted—even by 8-bit standards—but at least some of the pain will be diminished by the gorgeous '80s pixel art. If you've got a NES lying around and want to fork out for the cartridge, even better.
A Dark Room
Steam‌ ‌page‌ ‌
Release:‌ July 6
Developers:‌ Amir Rajan
Launch price:‌ ‌$7 |‌ ‌£5.89 |‌ ‌AU$10.25
This text adventure has been around since 2013, as a browser-based game and on mobile, but here's its belated Steam launch. It may seem weird for a text adventure to have hit smartphones, but A Dark Room doesn't require any text input: you're offered a series of commands to choose from. The less said about its "plot" the better—all the better to preserve the mystery—but this Steam edition has a much-improved user interface, looks a lot prettier than the browser version, and even has modding capabilities. It's definitely worth making time for this low key cult classic.
Alterium Shift
Steam‌ ‌page‌ ‌
Release:‌ July 6
Developer:‌ drass-Ray, Mottzy
Launch price:‌ ‌$16 |‌ ‌£13.40 |‌ ‌AU$23.60
Ah, another one of those 2.5D JRPGs, this time not developed by Square Enix. Alterium Shift is a staunchly indie affair, and while it doesn't look like it rocks the boat when it comes to JRPG orthodoxy, there are hordes, nay millions, of people for whom that will be a good thing. There are three playable characters, each with their own unique strengths and weaknesses, with these extending to powers that help access unique parts of the map. Combat is turn-based, and of course, there's fishing. It's an Early Access affair, and do be aware that the game isn't complete yet. If you're not happy with that, maybe try the free demo and check back in the months ahead.
New Heights: Realistic Climbing and Bouldering
Steam‌ ‌page‌ ‌
Release:‌ July 7
Developer:‌Wikkl Works
Launch price:‌ $18 |‌ ‌£15.29 |‌ ‌AU$26.55
If the climbing in Assassin's Creed and Uncharted strike you as too videogamey, well you're not wrong! Also, maybe this climbing and bouldering sim will satisfy your desire for realism. What appeals to me most about New Heights is the inclusion of "real cliffs and structures", which have been rendered accurately thanks to photogrammetry and drones. I'm not sure how much fun this will be for anyone not already obsessed with rock climbing, but it's definitely serving a niche, and that's what I love about PC gaming. New Heights is in Early Access and will stay there for a year while new locations, options and a story mode is added. Depending on the game's popularity, multiplayer may be added too.