Sex and romance are a big part of Baldur's Gate 3, which has prompted some new menu options in the just-released full version of the RPG. You can toggle nudity during cinematics, toggle whether genitals are visible, and choose whether or not to share what your character does with those nude, visible genitals with your co-op party.
Any dialogue scene can be made private in co-op by clicking a box in the lower-left corner of the screen, and that box will be checked by default for "private moments." If you're not shy about your flings with NPCs, though, you can check "Share Private Moments" in the options menu. That'll keep the privacy option unchecked by default regardless of what your character is doing, and will even share your dreams (which have not been sexy in my experience).
As noted in our Baldur's Gate 3 co-op guide, you can't, I'm afraid, initiate romantic scenes between two co-op players, even if one or both are playing Origin characters.
"Our relationship system is designed for romancing NPCs only," Larian wrote in a recent blog post. "However, if you and your co-op partner both kiss your monitors at the same time, the static shock you'll experience produces a heart-racing effect similar to the feeling of love."
Larian did say that "in some cases you can even form polyamorous relationships," though I'm not sure if those ever involve multiple players and one NPC, or if the companions prefer exclusivity in that respect. Having a mind flayer parasite in your brain is but one of the problems we'll face in Baldur's Gate 3.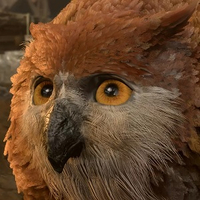 If you're reading this on launch day: Good news, Baldur's Gate 3 is a lot of fun. I've personally been enjoying it, despite the usual bugs that come with these giant Larian sandboxes, as has Fraser, who says a lot more about it in his Baldur's Gate 3 review in progress.