Cooler Master is over at CES 2023 and it's brought with it a new mechanical keyboard: the MK770. It's specifically not a gaming keyboard, though it will of course do well for that sort of activity just fine. Instead, Cooler Master says it's aiming at keyboard enthusiasts and other "niche needs" with its new ranges at the Vegas tech show.
"This year, we found a subset of our audience whose needs weren't 100% being met—so for 2023, we're hoping to fill that gap in a big way," says Cooler Master's peripherals chief, Dennis Liu.
I'm guessing Liu means "weren't 100% being met [by Cooler Master]", because we're literally swimming in enthusiast keyboards, from tiny solo projects to the bigger DIY market. I won't say no to more competition in the space, however.
Cooler Master's MK770 is definitely a little different to its usual fare, though admittedly the last CM keyboard I've used extensively was the MasterKeys Pro L—so a while ago. The MK770 features a vibrant design of brightly coloured keycaps, and there are a few to choose from, including a green palette and a pink palette. There's also uh, brown.
These are PBT keycaps, too. Cooler Master has nailed that one important enthusiast keeb feature. PBT is the stronger, more resilient cousin to ABS plastic, which is what you'd usually find on a keyboard.
The funny thing about the MK700, however, is that Cooler Master has also seen fit to install RGB LEDs onto it. Yes, if you weren't satisfied with the pink, blue, and cream keycaps, you can actually illuminate each one individual with any colour of the rainbow. I'm sure with an adept eye you can make something really stunning here, but I'm expecting most combinations to be really rather ugly.
On the more technical side of things, the MK700 comes with Kailh Box switches and a hot-swappable PCB, meaning you are free to chop and change those switches to your liking. Another feature I've come to appreciate a whole lot lately, and something that should, providing you're careful when switching switches, elongate the life of your board.
Those Box switches are pretty lovely too, or at least the few main variants I've used myself I've thought highly of.
Perfect peripherals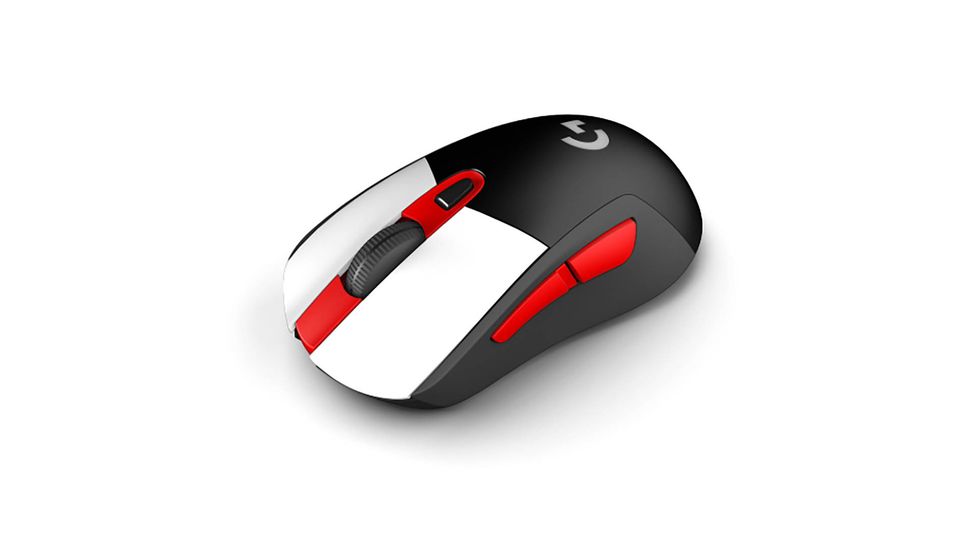 Best gaming mouse (opens in new tab): the top rodents for gaming
Best gaming keyboard (opens in new tab): your PC's best friend...
Best gaming headset (opens in new tab): don't ignore in-game audio
The more surprising feature here is that the MK770 is wireless. The MK770 comes with both Bluetooth and 2.4G wireless, in fact. Now that's not always something that I see on more enthusiast grade keyboards—in fact those tend to make a real meal of the cable itself—but with the likes of cheaper boards offering the functionality, like the Keychron K2 (opens in new tab), I suppose it makes sense to at least include the functionality on this premium looking board.
That's the thing, I don't have any information on pricing for this keyboard. If it's much over the price of a Ducky One 3 (opens in new tab), it will struggle to feel worthwhile, even with added wireless functionality.
But hey, if this is a more general trend for CES 2022, I'll be happy. More enthusiast keebs, please.