The best G-Sync monitors will help get the most from gaming with your Nvidia GPU of choice. You could soon be packing one of the newly released Ampere RTX 30-series graphics cards, but unless you've got a decent monitor to show off those glorious graphics, you're not going to be getting the ultimate gaming experience from your investment.
So, what does G-Sync mean, anyway? You've probably seen gaming monitors proudly display on their packaging that they're G-Sync ready or G-Sync Compatible. G-Sync is Nvidia's adaptive sync technology, which drops dedicated silicon into a monitor to reduce screen tearing and display stutter. Your monitor's refresh rate will synchronize with your graphics card's output to produce a much smoother gameplay experience. Of course, to take advantage of one of the best G-Sync supporting monitors, you'll need an Nvidia graphics card, such as the RTX 3080, though these are pretty elusive right now.
If these displays seem too pricey, you could always opt for a FreeSync monitor that supports G-Sync. Many of these have a lower price point and have been certified by Nvidia to work with G-Sync (that's the G-Sync Compatible check box)—and you'll get the added support for AMD's competing FreeSync technology too. The only downside is that you won't quite as good a quality as you would if you choose a native G-Sync display.
Something else to be aware of is that while G-Sync will work on some FreeSync monitors, the reverse isn't true—AMD's adaptive sync technology won't work on a G-Sync monitor. So if you have an AMD graphics card or are planning on getting one, then you're better off choosing from one of the best G-Sync compatible FreeSync monitors instead.
Best G-Sync monitors
Image 1 of 4
Image 2 of 4
Image 3 of 4
Image 4 of 4
This isn't just the best G-Sync gaming monitor Sync that you can get your hands on, but the best gaming monitor, period. This 27-inch monitor has a 2560x1440 resolution, which is a sweet spot for high-end gaming right now: offering much more than a standard HD display, but not being as potentially draining or demanding as a 4K screen. The results are super sharp looking games that don't require a ridiculous GPU setup. Plus, you can still get the 'usual' refresh rates as standard that we're all used to, which is always a bit lacking in 4K screens (unless you have a seriously healthy budget to burn).
As for its more practical qualities, it supports DisplayPort 1.2a as well as HDMI 1.4 (one of each). If you want the best performing screen at the highest resolution, but without the staggering price tag (see: Acer Predator X27—though that is an excellent screen too), then this is the monitor for you. It'll last you ages and get you a fast, responsive display, with a high resolution, all with that great G-Sync tech thrown in, too.
Image 1 of 4
Image 2 of 4
Image 3 of 4
Image 4 of 4
A tremendous curved option, the Alienware AW3418DW, is on the more compact end of the spectrum. It is, of course, G-Sync enabled, has a 100Hz refresh rate—that can be overclocked to 120Hz—and it boasts a gorgeous 34-inch display, ideal for playing all the latest games beautifully and smoothly.
Away from the cold hard specs, this is one of the monitors that wins on the design. It's sleek and impressive in its design aesthetic, with ultra-thin bezels and a stand that doesn't impose on your desk in finish or size. If you're after a super smooth and sleek G-sync monitor from a recognized manufacturer with high standards, then Alienware's screen is undoubtedly worth your consideration.
Image 1 of 4
Image 2 of 4
Image 3 of 4
Image 4 of 4
This is an excellent G-Sync display, packed with features and goodness, but one that does demand a high price of admission. Even so, it remains a monitor we get behind and can recommend as one of the best G-Sync monitors going. It is an incredibly high-specced 27-inch display that boasts a 4K resolution and support for HDR, providing some of the crispest images you'll see on a monitor, and the inclusion of G-Sync means it'll be as smooth as anything too—even at 144Hz. This makes this a truly beautiful screen that, providing you have the machine to make the most of it, will give you probably the best images you can get on a gaming monitor.
Coming with the ports that you need—an HDMI 2.0 input, DisplayPort 1.4, 3.5mm audio, and two USB 3.0 ports—its only real flaw is that criminally high list price. This might cause others to look elsewhere, but if you dive into this and commit, you'll be set for years and delighted with your purchase.
Read the full Asus ROG Swift PG27UQ review.
Image 1 of 4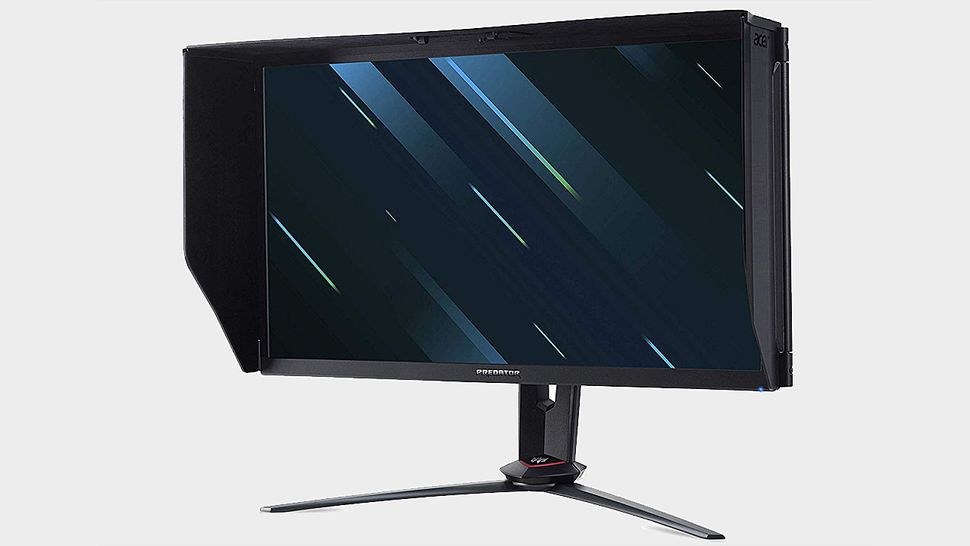 Image 2 of 4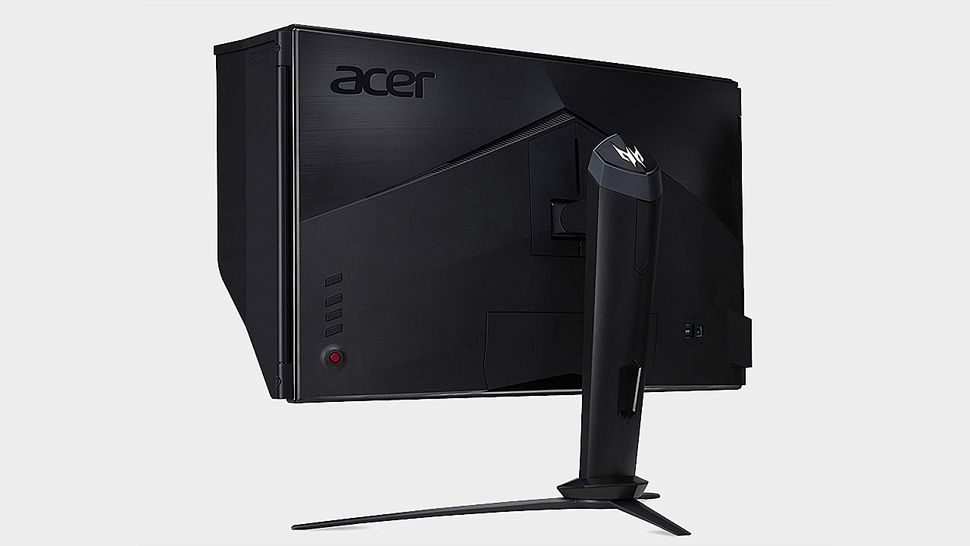 Image 3 of 4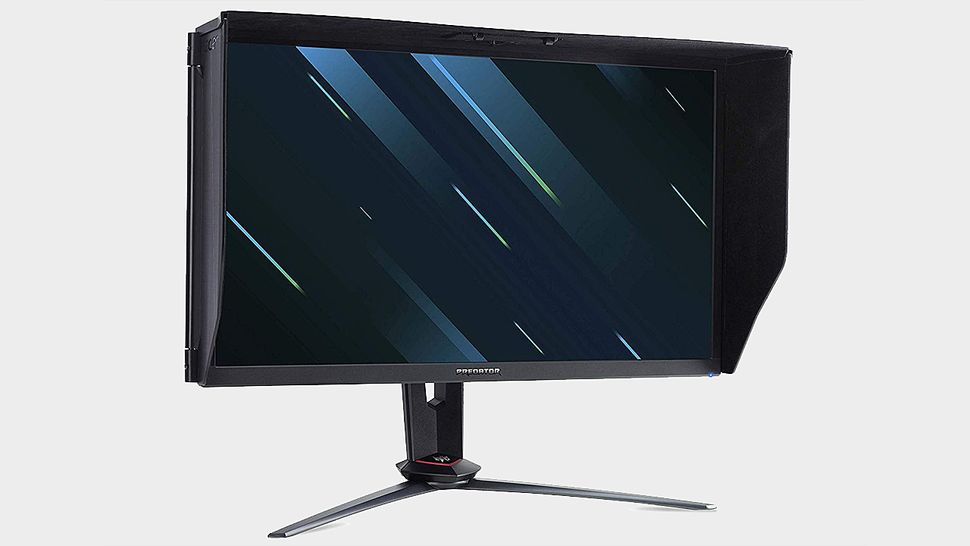 Image 4 of 4
Nevermind G-Sync monitors, this is one of the best monitors you can buy overall. Housing Nvidia's screen tech alongside a 4K resolution and HDR tech means that this is an absolute beast of a monitor that will give you the best of, well, everything. And by everything, we mean everything. Its 144Hz (overclocked) IPS panel is made better by Acer's integrated VisionCare technology that will aim to protect your retinas—plus, it looks damn good.
The Predator XB273K is one for those who want everything now and also want to future proof themselves in the years ahead. It might not have the same HDR heights that its predecessor, the X27, had, but it offers everything else for a much-reduced price tag. Therefore, the value it provides is incredible, even if it is still a rather sizeable investment.
It almost seems too good to be true, and how can you know for sure it delivers on those promises? Well, the G-Sync technology will allow the monitor to refresh at a variable rate, syncing with your in-game refresh rate, further limiting the chances of tearing. It is a top-performing behemoth of a display and one of the very best G-Sync monitors you can get.
Read the full Acer Predator XB273K review.
Best gaming monitors | Best 4K monitors for gaming | Best graphics cards
Best gaming PC | Gaming PC build | Best gaming chair
Image 1 of 4
Image 2 of 4
Image 3 of 4
Image 4 of 4
A common obstacle when searching for a new display—especially in the 4K panel realm—is the trade-off of a high refresh rate for a greater pixel count. Such is the case with the Acer Predator XB321HK with its relatively low refresh rate of 60Hz, the same as most 4K TVs.
The 32-inch, IPS panel, is laudably bright and clear, giving you vivid images and a large enough screen to make the most of the 3840x2160 resolution. It doesn't have HDR, however. And while you'd probably expect that on a 4K TV, its non-appearance here is not really a problem, and only serves to keep the cost down.
With the Predator XB321HK, Acer is offering a sublime value for a 4K G-Sync monitor. If you're not put off by the compromise in refresh rate, this is still a great gaming G-Sync monitor that'll be a worthy upgrade option.
Image 1 of 4
Image 2 of 4
Image 3 of 4
Image 4 of 4
It's not unreasonable to say that, right now, the sweet spot for gaming is at a 1440p resolution—that's what we currently think. Whether it's the usual 16:9 ratio or at super-wide 3440x1440, the crispness provided by that mid-ground between 1080p and 4K is ideal, providing the best way to enjoy the latest big-name games.
Mixing the widescreen resolution with some of the latest tech, it's a quality product worthy of consideration for that upgrade. It has a distinguished VA panel, a decent 4ms response time, G-Sync, and has bumped its refresh rate to 120Hz, enabling frame rates to be of an impressively high level, given its got that widescreen resolution. On top of that, it has a flicker reduction setting and a blue light mode, reducing the strain of those long, nighttime gaming sessions.
AOC Agon AG352UCG6 Black Edition produces excellent colors on a widescreen setup, and it still has a decent refresh rate of 120Hz. It's also simple in its design: a two-part aluminum base supports its lovely curved screen, itself having three legs providing stability—this is fine. Still, there are certainly better-looking monitors out there if that's a point of contention for you.
Freesync monitor alternatives
Image 1 of 4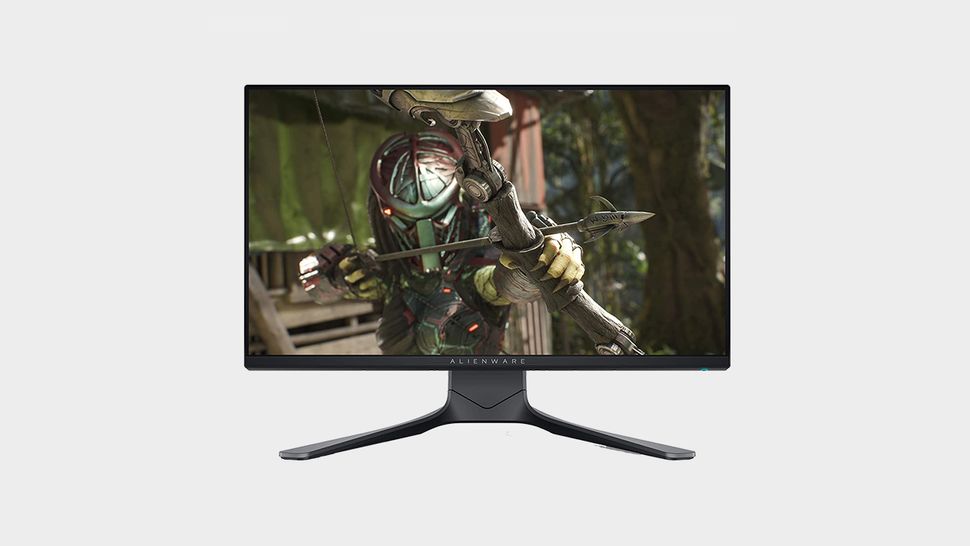 Image 2 of 4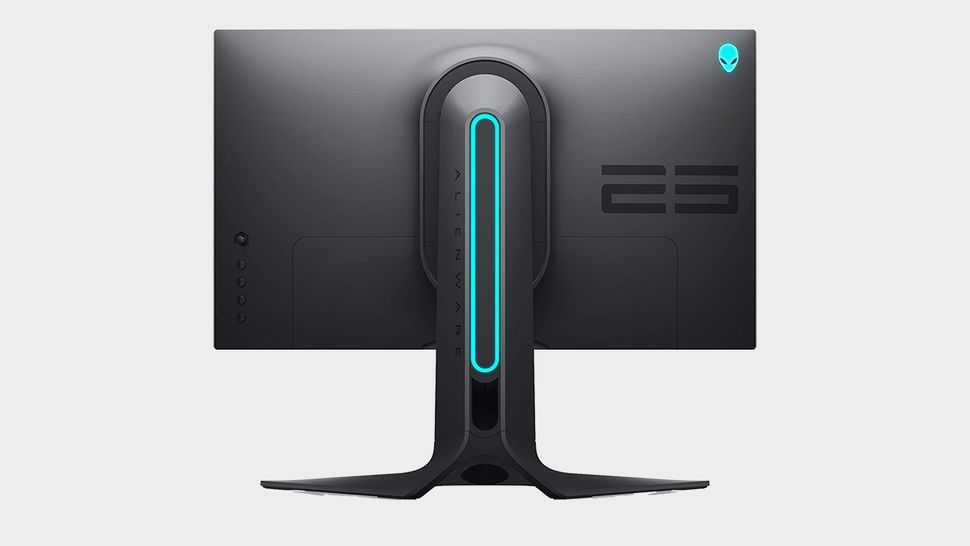 Image 3 of 4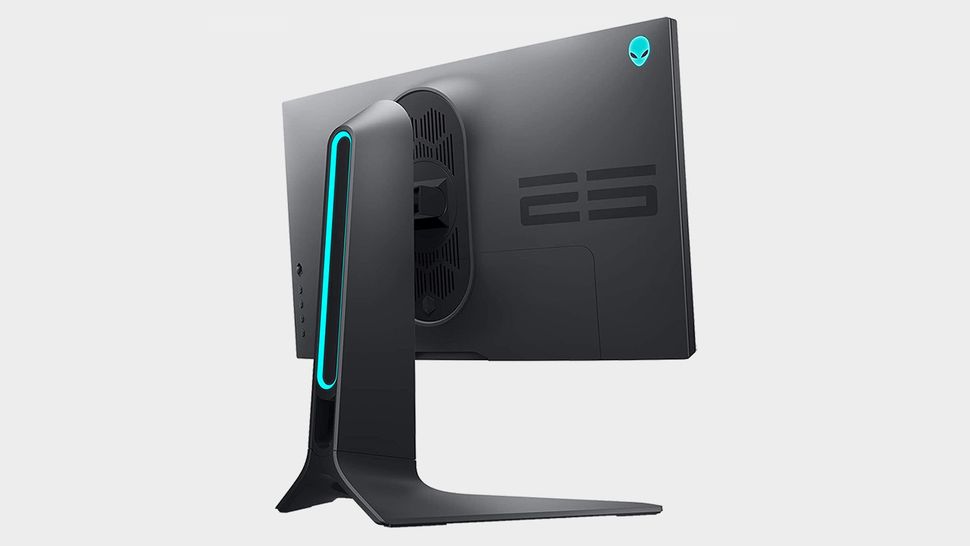 Image 4 of 4
There are fast gaming monitors and then there are fast gaming monitors. Alienware 25 gaming monitor falls under the latter. The AW2521HF is one of the better FreeSync monitors you can buy right now if your life is all about competitive shooters.
This 1080p display is geared toward esports with a 240Hz refresh rate and a 1ms response time. Another thing we like about Alienware's offering is that it uses an IPS panel over TN which means you'll get viewing angles and, more importantly, great color.
Image 1 of 4
Image 2 of 4
Image 3 of 4
Image 4 of 4
The BenQ EL2870U is a killer budget 4K monitor. It's a high quality, robust model for starters, but it also boasts 4K and HDR support. Plus, it's very affordable.
It is only a TN panel, which means you're dealing with limited viewing angles, but it makes up for this in other areas. Its response time competes with the best of them, at 1ms. The HDR can be toggled on/off with a touch of a button.
Since it regularly goes on sale for less than its already-reasonable list price. If your search is limited to FreeSync monitors, then this would be our top 4K pick, and challenge for our top overall pick.
Read the full BenQ EL2870U review.