We reported on AMD's latest graphics driver dump (opens in new tab) yesterday. AMD detailed a pretty exhaustive list of benefits and performance improvements with Adrenalin Edition Driver 23.2.1. Conspicuously missing were any claims of huge ray-tracing performance boosts of up to 40%.
Reportedly (opens in new tab), however, that's exactly what some owners of AMD Radeon RX 6000 series GPUs are experiencing. But there's a catch. Thus far, it seems the really big boosts in performance relate to synthetic tests of ray-tracing performance.
By way of example, one Twitter user claimed a performance uplift from 27.84 fps to 38.17 fps in 3DMark's DirectX Ray tracing feature set benchmark running on an AMD Radeon RX 6800 XT. Another poster saw performance in the same benchmark increase from 31.51 fps to 42.58 fps on an RX 6900 XT.
Real-world results in actual games, however, appear to be generally more modest for now. Some RX 6000 owners have claimed small uplifts in Doom Eternal with ray-tracing enabled. But benchmarks of CyberPunk 2077 with ray-tracing on have shown no change at all.
Broadly, it doesn't make sense to expect results from synthetic tests of ray-tracing performance to translate into real-world gaming frame rates for several reasons. For starters, the code used in any given test may or may not reflect that used by actual game engines.
But perhaps even more significant, ray-tracing only makes up a small proportion of the rendering pipeline for any current game. There's much more going on and a 40% boost in one pipeline element isn't going to automatically translate into an overall 40% boost in frame rate.
Anyway, given AMD's current shortfall in ray-tracing performance, not only with the older RX 6000 series but also the latest RX 7000 boards versus Nvidia's RTX 30 (opens in new tab) and RTX 40 (opens in new tab) series graphics, every little helps. That said, for now it is unclear whether the new RX 7000 GPUs, including the Radeon RX 7900 XT and XTX (opens in new tab) are even getting the same synthetic uplift. Watch this space.
For the record, below is the list of official benefits from the Adrenalin Edition Driver 23.2.1 release, and you can read more from the original AMD source here.
Up to 4% increase in performance for Marvel's Spider-Man Remastered @ 4k, using AMD Software: Adrenalin Edition 23.2.1 on the Radeon️ RX 6950XT GPU, versus the previous software driver version 22.11.2

Up to 3% increase in performance for Sniper Elite 5 @ 4k, using AMD Software: Adrenalin Edition 23.2.1 on the Radeon️ RX 6950XT GPU, versus the previous software driver version 22.11.2

Up to 6% increase in performance for Shadow of the Tomb Raider @ 4k, using AMD Software: Adrenalin Edition 23.2.1 on the Radeon️ RX 6950XT GPU, versus the previous software driver version 22.11.2

Up to 7% increase in performance for Quake II RTX @ 4k, using AMD Software: Adrenalin Edition 23.2.1 on the Radeon️ RX 6950XT GPU, versus the previous software driver version 22.11.2

Up to 4% increase in performance for Hitman 3 @ 4k, using AMD Software: Adrenalin Edition 23.2.1 on the Radeon️ RX 6950XT GPU, versus the previous software driver version 22.11.2

Up to 6% increase in performance for Marvel's Guardians of the Galaxy @ 4k, using AMD Software: Adrenalin Edition 23.2.1 on the Radeon️ RX 6950XT GPU, versus the previous software driver version 22.11.2

Up to 19% increase in performance for F1 2022 @ 4k, using AMD Software: Adrenalin Edition 23.2.1 on the Radeon️ RX 6950XT GPU, versus the previous software driver version 22.11.2

Up to 9% increase in performance for DOOM Eternal @ 4k, using AMD Software: Adrenalin Edition 23.2.1 on the Radeon️ RX 6950XT GPU, versus the previous software driver version 22.11.2

Up to 4% increase in performance for Borderlands 3 @ 4k, using AMD Software: Adrenalin Edition 23.2.1 on the Radeon️ RX 6950XT GPU, versus the previous software driver version 22.11.2

Up to 4% increase in performance for Hogwarts Legacy @ 4K using AMD Software: Adrenalin Edition 23.2.1 on the Radeon️ RX 6950 XT and Radeon 7900 XTX, versus the previous software driver version (22.11.2 for 6950 XT, 23.1.2 for 7900 XTX)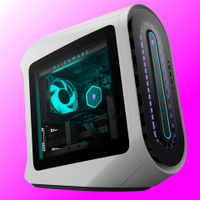 (opens in new tab)