I've got a problem. I need a new wireless gaming headset, and the two on top of my list both happen to be on sale, and I've stricken with decision paralysis. Amazon has the HyperX Cloud Alpha Wireless for $169 and the Razer BlackShark V2 Pro for $99.

Both headsets are lightweight, comfortable, and sound absolutely amazing. But deciding between the two is becoming a hard choice. The BlackShark V2 Pro has a better discount at $80 off, but the Cloud Alpha, which is only $30 off, which is lower than MSRP, but not its lowest price ever.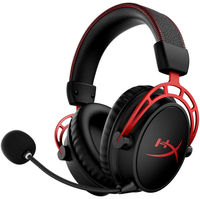 HyperX Cloud Alpha Wireless | 50mm drivers | 15-21,000Hz | Closed-back | Wireless | 300-hour battery | $199.99 $169 at Amazon (save $30.99)
There are specific things you want from a wireless headset: comfort, great audio, and a long battery life. The HyperX Cloud Alpha Wireless is the best wireless gaming headset around because it combines all of those key elements. And when we're talking about battery life, nothing else comes close to the 300 hours of listening time they can offer.
Price check: Best Buy $169.99 | Newegg $199.99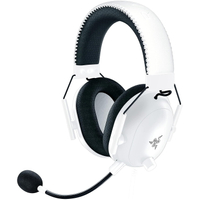 Razer BlackShark V2 Pro (Gen1) | 50mm drivers | 12-28,000Hz | Closed-back | Wireless | 24-hour battery | $179.99 $99.99 at Amazon (save $80)
According to our Dave James, the BlackShark is comfortable, light, and has a great audio feel. And he loves that physical volume knob on the left-hand ear cup. The mic isn't great, and the 24-hour battery life looks limited against the Cloud Alpha Wireless, both things that were updated in the Gen2 model—but at this price, he prefers them over the HyperX headset.
Price check: Best Buy $99.99 | Newegg $179.99
The Razer BlackShark V2 is probably a better choice for pure sound quality. Hardware Lead Dave James swears by this headset's design and really loves the physical volume knob on the left ear cup.
However, one important note is that this is the Gen 1 BlackShark V2 Pro that's on sale, which is a bit older. Design-wise, not much has changed, but the Gen 2 (which is $200) has a better microphone and slightly improved battery life.
Where the HyperX gets the edge is its ridiculous 300-hour battery life. As we mentioned in our review, no other headset comes close; it seems like genuine witchcraft. The BlackShark V2 Pro gets just a fraction of that at 24 hours.
If you're looking for the best sound at the best price, the Razer BlackShark V2 Pro is a no-brainer, but if want a headset with unreal battery life that also doesn't sound too shabby, the HyperX Cloud Alpha is a solid choice.
Me? The BlackShark is white which fits my desk aesthetic better, and it's a tough decision, but the lower price beats the better battery life of the HyperX at the moment.