Each Thursday, Rockstar releases the GTA Online weekly update—refreshing the multiplayer sandbox with new weekly discounts and bonuses. It's a great way to pick up some of the fastest cars in GTA Online, or to snag a new businesses without committing to days of grinding for cash. And even if you already own the business featured in a given week, its refurbishment options are usually on sale, too. Maybe you'll finally be able to pimp out that bunker.
This week, players can get 50% off a Motorcycle Clubhouse and its associated businesses. These are an OK earner if you're big into the passive side of cash gathering, requiring you to run supply and sale missions to manage effectively.
There are five MC businesses—meth, coke, weed, document forgery and counterfeit cash. And unless you think you'll be regularly running all five (trust me, you won't), you should only really consider the better paying options: coke, meth, and cash.
One additional benefit is that MC businesses also unlock new options for your Nightclub's warehouse, so if you picked that up on the cheap last week, now you can get it fully setup. Again: you only really want the three best earners, as your other two Nightclub staff are better off working on the Bunker and Crate/Hangar businesses.
What are the GTA Online weekly bonuses?
GTA Online Bonus $ and RP
As a little bonus for setting up your MC Business, their corresponding sell missions will payout double this week. You'll also get triple payout for being a CEO's associate—meaning it's a good week to help some friends with their vehicle sales.
2x $ and RP on MC Businesses
2x $ and RP on Contact Missions
2x $ and RP on Open Wheel Races
3x $ and RP on Bodyguards/Associates Payout
GTA Online Discounted Vehicles and Businesses
A nice collection of stuff is on sale this week, in addition to MC Businesses. There's a bunch of RC cars (and a tank!), some open-road vehicles, a jetpack, and discounts on the Casino Penthouse and Arena Workshop.
Become a Los Santos kingpin with these GTA 5 guides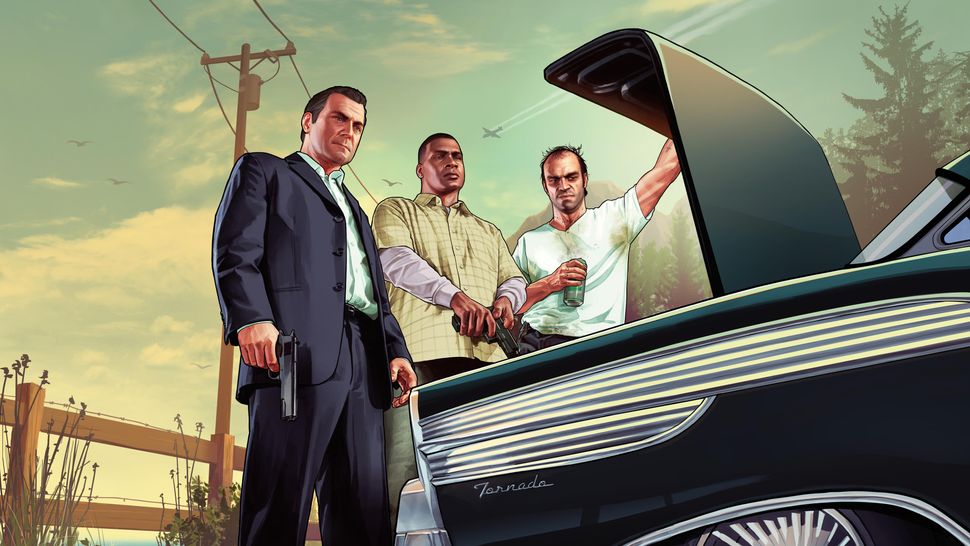 GTA 5 cheats: Every cheat code and vehicle spawn
GTA 5 mods: The best visual and gameplay tweaks
GTA 5 casino heist: How much can you make?
GTA 6: All the rumours in one place
50% off Clubshouses
50% off MC Businesses
50% off Arena Workshop
50% off Diamond Casino & Resort Master Penthouse: $750,000
50% off Invade and Persuade RC Tank: $1,137,500
50% off RC Bandito: $795,000
50% off Mammoth Thruster: $1,828,750/$1,375,000 (Get the trade price by completing The Doomsday Scenario heist as heist leader)
50% off BF Ramp Buggy: $1,596,000 /$1,200,000 (Get the trade price by completing the corresponding Special Vehicle Work mission)
40% off Benefactor BR8: $2,040,000
40% off Declasse DR1: $1,798,200
40% off Progen PR4: $2,109,000
40% off Ocelot R88: $1,869,000
25% off RO-86 Alkonost: $3,262,500/$2,446,875 (Get the trade price by completion the Cayo Perico heist using this as the approach vehicle)
25% off Grotti Itali RSX: $2,598,750/$1,949,062.5 (Get the trade price by helping return Moodymann to The Music Locker as CEO or MC President)
100% off Dinka Verus
Twitch Prime Bonuses
A new batch arrives...
80% off Dewbauchee Vagner: $307,000
70% off Coil Rocket Voltic: $1,149,120/$864,000 (Get the trade price by completing the corresponding Special Vehicle Work mission)
Podium Vehicle
This week's Casino Lucky Wheel car is...
And that's your lot. Luckily, grinding out cash through the MC's bonus payout should keep you plenty busy.