Best of the best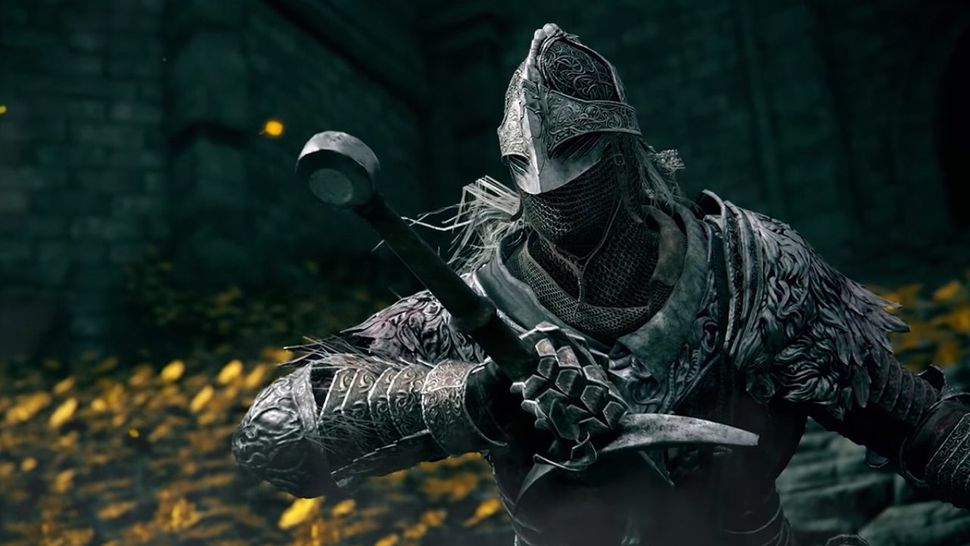 2023 games: Upcoming releases
Best PC games: All-time favorites
Free PC games: Freebie fest
Best FPSes: Finest gunplay
On an average day about a dozen new games are released on Steam. And while we think that's a good thing, it can be understandably hard to keep up with. Potentially exciting gems are sure to be lost in the deluge of new things to play unless you sort through every single game that is released on Steam. So that's exactly what we've done. If nothing catches your fancy this week, we've gathered the best PC games you can play right now and a running list of the 2023 games that are launching this year.
Trine 5: A Clockwork Conspiracy
Steam‌ ‌page‌ ‌
Release:‌ August 31
Developer:‌ Frozenbyte
Longrunning platformer/puzzler/RPG hybrid Trine returns with its fifth instalment, and first impressions suggest it's sticking with what works. As before, Trine 5 features three playable characters that can be swapped between in solo mode, but also handled by separate players in online or local coop. Utilizing the various strengths, weaknesses, and special powers of each of these characters is key to combat and puzzle solving, and one of the key attractions of Trine is its easygoing fantasy whimsy. The first Twine made a splash when it released in 2009 and was one of the formative games in the then-burgeoning indie explosion. Nowadays it seems to have settled into its own niche with a dedicated following, but hopefully this can provide some respite from the two 100+ hour RPGs that have landed just recently.
Void Stranger
Steam‌ ‌page‌ ‌
Release:‌ September 2
Developer:‌ System Erasure
Void Stranger is basically a sokoban puzzler, but its monochrome, pixellated art style is its most distinguishing feature. From the creators of ZeroRanger—a gorgeous schmup with an "overwhelmingly positive" Steam review average—Void Stranger is a decidedly tough affair, with a "plethora of seemingly impossible puzzles", but the payoff is a rich atmosphere and a mysterious, albeit slight, narrative. I try not to say this too much, but, this looks like a perfect game for Steam Deck.
Pocket Bravery
Steam‌ ‌page‌ ‌
Release:‌ August 31
Developers:‌ Statera Studio

Pocket Bravery is a fighting game taking obvious inspiration from '90s pioneers like Street Fighter and The King of Fighters. The pixel art is aiming for a Neo Geo Pocket vibe, hence the name, but overall it's just nice to see a fighting game embrace pixels that isn't a platform fighter. It's no tossed off novelty, either: with rollback netcode you can actually meaningfully compete online, with 12 characters to choose from and a focus on elemental supers. Sure, Mortal Kombat 1 comes out in a few weeks, but if you can't cope with boneheaded gore this looks like a charming alternative.
Escape From Lavender Island
Steam‌ ‌page‌ ‌
Release:‌ September 1
Developer:‌ Jeremy Couillard, Chris Parrello
Is this the first Sludge Life-like? I don't know, but it's fascinatingly garish and weird. As Zede Aksis, who is blue for some reason, you'll explore an open world city full of bizarre people. This city has been captured by the Lavender Corporation, which is responsible for the general mood of untethered reality: aliens are involved. Aksis needs to explore the city, find masks in order to adopt new abilities, and presumably try to reverse the effects of the corp. Or, maybe choose to leave it the way it is? It looks pretty cool.
Neyasnoe
Steam‌ ‌page‌ ‌
Release:‌ August 29
Developer:‌ sad3d, ИЛЬЯМАЗО
Neyasnoe is an atmospheric exploration game set in a listless post-Soviet town, presumably somewhere in Eastern Europe. With PS1-style visuals and light RPG elements, Neyasnoe claims to spark "conversations about loneliness, escapism, addiction, and the search for meaning". The trailer alone is hugely evocative, and if it reminds you of some earlier exploration games with similar themes, then you may be thinking of It's Winter, by the same developers.