Best of the best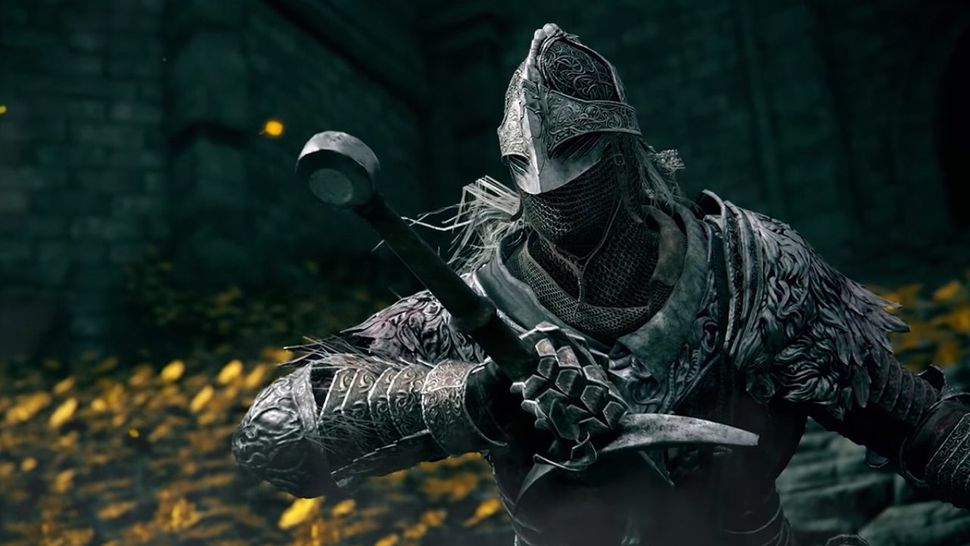 2023 games: Upcoming releases
Best PC games: All-time favorites
Free PC games: Freebie fest
Best FPSes: Finest gunplay
On an average day about a dozen new games are released on Steam. And while we think that's a good thing, it can be understandably hard to keep up with. Potentially exciting gems are sure to be lost in the deluge of new things to play unless you sort through every single game that is released on Steam. So that's exactly what we've done. If nothing catches your fancy this week, we've gathered the best PC games you can play right now and a running list of the 2023 games that are launching this year.
Trepang2
Steam‌ ‌page‌ ‌
Release:‌ June 22
Developer:‌ Trepang Studios
Launch price:‌ ‌$30 |‌ ‌£25 |‌ ‌AU$44.95
Here's a singleplayer first-person shooter with a focus on ridiculously over-the-top action, enough so that the F.E.A.R. comparisons have come thick and fast. The set up is straight to VHS schlock: you're an "escaped soldier" with mysterious supernatural powers, hellbent on wreaking revenge. The presentation is definitely not retro, though, as Trepang2 is one of the most gorgeously grim and gory shooters I've set my eyes on for a while, mixing the gritty realism of Rainbow Six Siege with some unrelenting horror vibes. Yes, there are guns and the dual-wielding of them, and yes you can use foes as body shields, but the protagonist's melee abilities are where Trepang2's slightly dark sense of humor lies. The most surprising thing? It's a modern tech showcase in the form of a singleplayer shooter, with nary a boomer-baiting pixel or sprite in sight.
Nova Lands
Steam‌ ‌page‌ ‌
Release:‌ June 23
Developer:‌ Behemutt
Launch price:‌ ‌$18 |‌ ‌£14.84 |‌ ‌AU$26.55
Nova Lands combines a bunch of really popular genres: it has a bit of automation management à la Factorio, colony management reminiscent of Rimworld, and top-down action-exploration that has a whiff of Stardew Valley's dungeon crawling. The art style wends close to the latter, though more specifically looks a lot like Forager, with immaculately bright and cheerful pixel art and gorgeously gentle synth music. Nova Lands is brought to us by the studio responsible for Mana Spark, a serviceable albeit fairly unremarkable roguelike dungeon crawler. This newer title is far more ambitious and casts a wider net.
Mars First Logistics
Steam‌ ‌page‌ ‌
Release:‌ June 22
Developers:‌ Shape Shop
Launch price:‌ ‌$18 |‌ ‌£15.07 |‌ ‌AU$26.55
At first glance Mars First Logistics looks like a Sable mod: the art is all crisp black lines and solid pastel color. Look closer, and this Early Access game is actually an open world physics sim about building Mars-faring vehicles. With over 50 parts, you'll get to construct your own rover and then road test it across pleasantly treacherous planet, which is procedurally generated to ensure maximum unpredictability. Once you've built a decent enough vehicle you'll be carrying out deliveries for Martians, but in a twist reminiscent of Death Stranding, this cargo comes in a variety of shapes and sizes, some of which may not play nice with the rover you've constructed. That's where the physics-puzzling comes into play, but you can expect more twists on the format during the 12 month Early Access stint.
The Bookwalker: Thief of Tales
Steam‌ ‌page‌ ‌
Release:‌ June 23
Developer:‌ Do My Best
Launch price:‌ ‌$13.49 |‌ ‌£11.51 |‌ ‌AU$19.75
The Bookwalker is a mix of isometric point and click adventure with some CRPG trappings. It follows the misadventures of Etienne Quist, a once-famous writer now disgraced for carrying out an "unspeakable crime". What better way to lift this disgrace than to do the bidding of a criminal, especially one who wants various items pillaged from books? Yes, you read that right: our Quist must enter the world of books in order to steal fictional lucre from them. That lends The Bookwalker a lot of variety, because each book he must inhabit has an entirely fresh setting, with new baddies to slay and puzzles to solve. Ted dug the demo, and with a premise like this, what writer wouldn't? I'm sure it'll be fun for everyone else too.
That Which Gave Chase
Steam‌ ‌page‌ ‌
Release:‌ June 24
Developer:‌ Aslak Karlsen Hauglid
Launch price:‌ $4.66 |‌ ‌£3.89 |‌ ‌AU$6.85
So close! We almost got through a Five Steam Games column without a PS1-styled horror game, but That Which Gave Chase proved too irresistible. Added to that, it's not really a horror, but more of a "first-person dog sledding thriller" (in the developer's own words). It follows the adventure of a scientist, returning to an expedition they abruptly abandoned, via dog sled. Played from a first-person perspective, you'll travel a dangerously snowy environment doing your darnedest not to die, armed only with a lantern and a gun. This narrative driven affair has a runtime of around an hour, and looks deliciously atmospheric.