Win more with these Call of Duty: Warzone guides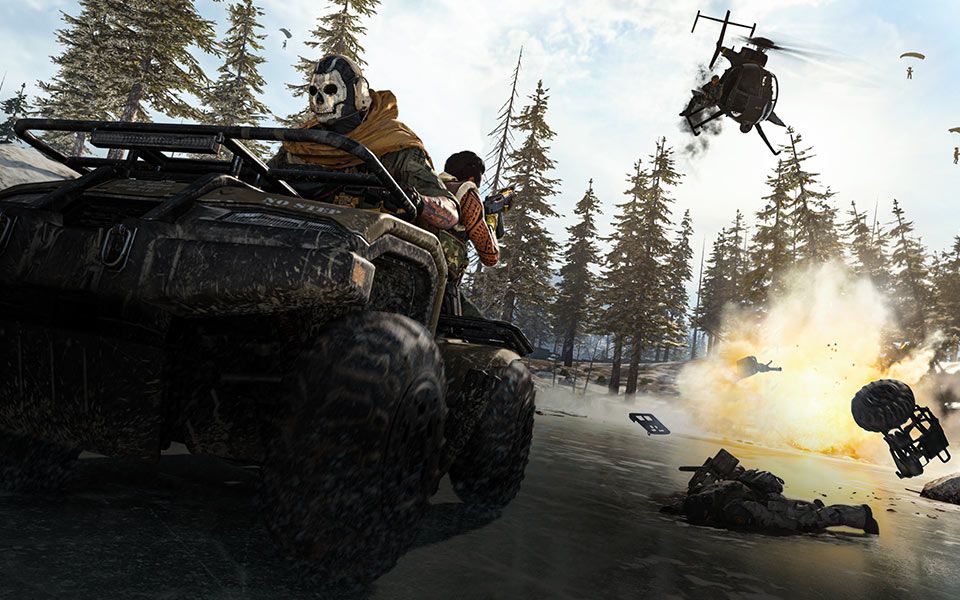 Call of Duty: Warzone map (opens in new tab): Best loot spots
Call of Duty: Warzone loadouts (opens in new tab): The gear to choose
Call of Duty: Warzone SMGs (opens in new tab): The best submachine guns
Call of Duty: Warzone crossplay: (opens in new tab) Play with console friends
Call of Duty: Warzone bunkers (opens in new tab): All vault locations
Call of Duty: Warzone M4A1: (opens in new tab)Top loadouts for the all-purpose AR
Call of Duty: Warzone MP7: (opens in new tab) The best setups for the compact killer
Call of Duty: Warzone M13 (opens in new tab): Effective AR loadouts
Call of Duty: Warzone is out in the wild, free to play for everyone. We like the game a lot and consider among the best battle royale games (opens in new tab). It's great to see Modern Warfare's excellent gameplay given the battle royale treatment with so many clever ideas.
That early information included a sneak peek at the map, which we now know to be the colossally huge desert of Verdansk, with over 300 points of interest to learn and perish near. We also know that there are two different modes (Battle Royale and the more aggressive, loot-focused, Plunder), we'll play in trios, there'll be vehicles, and more.
But, most importantly, it's free. For everyone. That means, unlike 2018's Blackout mode for Call of Duty: Black Ops 4, even those who don't own the game can jump in for nothing. They'll just have to wait a little longer and shoulder that enormous CoD: Warzone download size. Anyway, here's how to download it, and the Warzone release times for your region.
CoD: Warzone download: how to get in on the action
If you already own the game, this'll be nice and simple. If you've kept your game up-to-date on Battle.net with the latest title patch, expect to trouble your C Drive with another 18-22GB of further data, but it can be as much as 80GB if you haven't.
However, if you don't own the game, you have further steps to take, and an awful lot more game to download—83-101GB, to be more precise. You can either download Warzone directly or get it through Blizzard's Battle.net launcher, which you can find on their website.
For a direct download, go to Blizzard's downloads page. You should see Call Of Duty: Warzone under "partner games." When you go through the installation process, it will install Blizzard's launcher for you, so you're not escaping that element.
If you're already using the Battle.net launcher, you should be able to navigate to "Call Of Duty: MW" in the left sidebar. There's now a big "Play For Free" button on Modern Warfare's launcher page, which will begin your download.
It's also worth noting that the Call of Duty: Warzone download is segmented, so your PC will download the first 20GB, first. Then you can face off in Gunfight against bots to get warmed up. Once the next segment is downloaded, you'll be ready to jump in.
Is Warzone free?
Yes, and we can't quite believe it ourselves either. You don't need to buy the main game, or a smaller package like last year's Battle Edition for Black Ops 4, to play: It's entirely free. As with Fortnite and other free multiplayer games, there are season passes and plenty of other real-money payments than can be made to give you a steady flow of loot and progression, but you can play the full experience without spending so much as a dime.