Burn-in remains the great worry when it comes to OLED panel technology. Now a new investigation by Ars Technica claims that what you do with your OLED monitor matters more than the panel type or brand.
That makes a lot of sense. What it doesn't do is help you choose an OLED monitor if you're actually in the market for one.
Ars Technica spoke with several figures within the industry, including monitor manufacturers and developers, plus representatives from trade bodies including VESA.
The overall conclusion is that usage or user behaviour is ultimately more important than the material specifics of the panel in question, even if there are differences between LG's WOLED and Samsung's QD-OLED tech, which are currently the only two panel types used in PC gaming monitors based on OLED displays.
Ars also points out that the perceived greater susceptibility of Samsung's QD-OLED tech to burn in could be more about so-called TFT image retention that can be largely removed via a brief compensation cycle.
All that said one of Ars' interviewees, the co-founder of controversial monitor maker Dough, makes a thoroughly salient point. "If you're a consumer planning to use an OLED monitor for gaming for two to three years, it's a good choice. Beyond that, we don't yet have enough real-world data to make a definitive judgment," Konstantinos Karatsevidis said.
At the same time, pretty much all of the interviewees agree that OLED technology is going to improve, generation on generation, when it comes to resisting burn-in. So, that's where we are, a tricky mix of being confident that the technology is improving without being totally clear on how significant the issue of burn-in really is for PC monitors.
Screen queens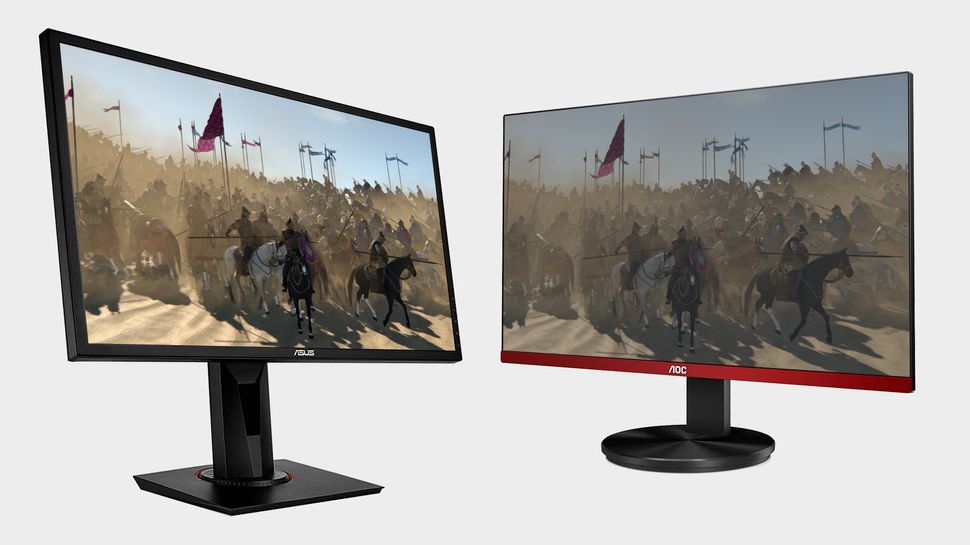 Best OLED gaming monitor: So much contrast
Best gaming monitor: Pixel-perfect panels for your PC
Best high refresh rate monitor: Screaming quick screens
Best 4K monitor for gaming: When only high-res will do
Best 4K TV for gaming: Big-screen 4K PC gaming
Still, one important take away is that if you are going with an OLED monitor, the best advice is to recognise that you should treat it differently from a conventional LCD display if you want to reduce the risk of burn in.
That's not necessarily about the images you're showing. So, it doesn't mean you have to set the Windows taskbar to auto-hide, for instance, or use a dark wallpaper and hide all your desktop icons, though such measures remain worth considering. Instead, it's about making sure you use the various features built in to your OLED monitor including compensation cycles and pixel shifting, even if they can come at a slight cost in terms of distraction or inconvenience.
As Ars says, OLED monitors offer numerous features that help prevent burn-in, "but they're only effective if you're willing to use them. " On that we can surely all agree.