I survived a whole week in Sons of the Forest before finding a flashlight, and I really wish I'd gotten it sooner. For one, I finally have a use for all the batteries I'm finding in cannibal camps, but more importantly I can scour the island's bone-chilling caves and actually see where I'm at (the lighter and torch just weren't cutting it).
Like all of the forest's greatest discoveries, the flashlight awaits you at a gruesome scene: a man hanged from a cliff by a rope, surrounded by alcohol. His unfortunate end is our reward.
Sons of the Forest flashlight: Where to find it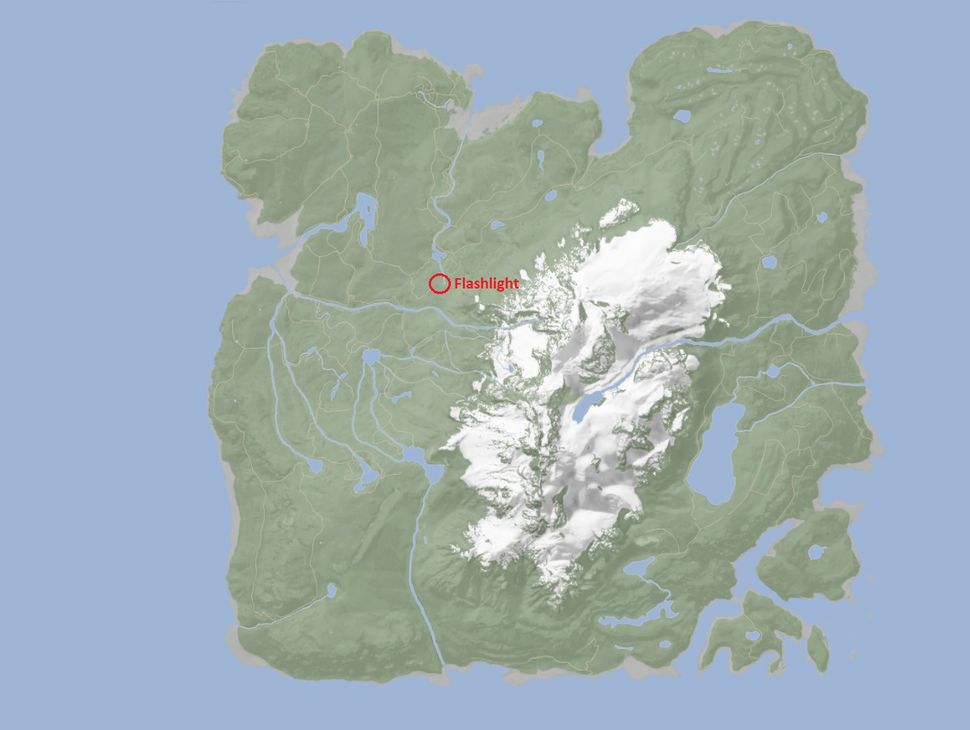 The flashlight can be found at one of the purple point-of-interest markers visible on your GPS at the start of the game. You're looking for the marker just northwest of the central snowy mountains, near the end of a north/south river. There's a foot trail that leads directly to it, but consider cutting through the trees to avoid nearby cannibal camps.
Keep your GPS out and, once you get close, it'll start beeping. The closer you get the more it beeps. If you approach from the west you'll probably see the hanging body first (or you might miss it entirely like me, as he kinda blends in with the cliff face):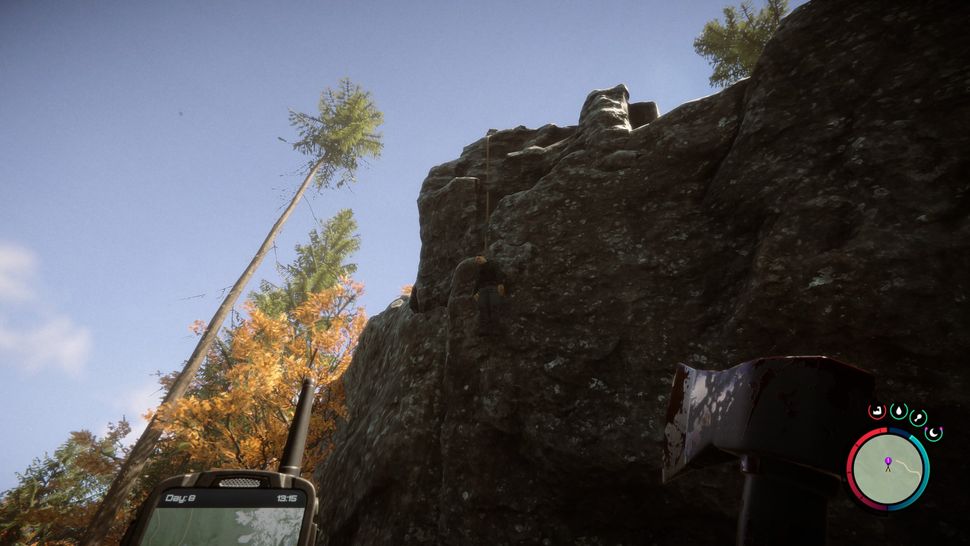 Poor guy. Anyways, I snapped this screenshot about eight seconds after eating a human leg. Below his hanging body is some free alcohol (used for molotov cocktails), but we're not getting anything else from him until we cut him down.
Walk around the cliff on either side until you find a slope to the top. Return to the beeping marker, this time from the top of the cliff, and you'll find a small boulder with the rope tied around it (and more booze). Give the boulder a few swings of the axe to cut the rope.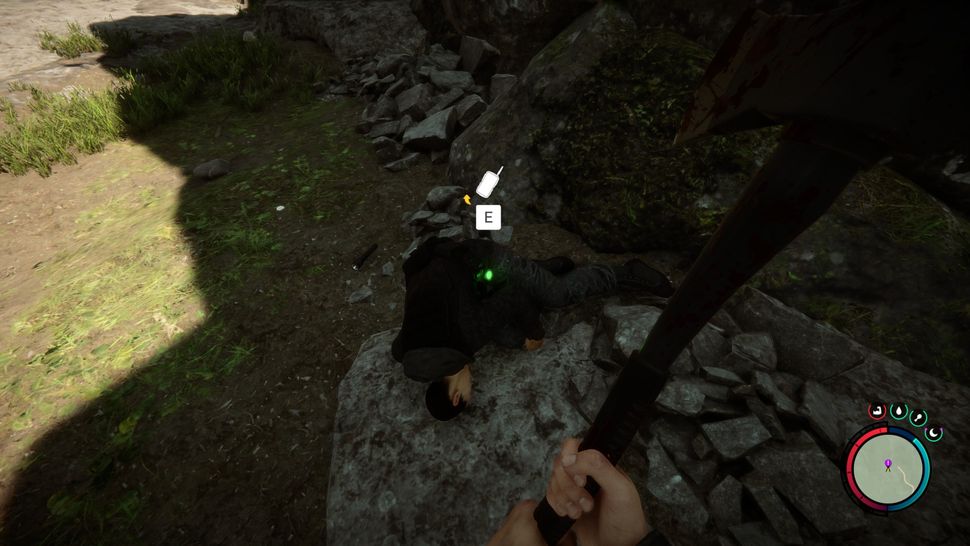 Return to the bottom of the cliff, and next to his body you'll find the flashlight. Loot the body itself and you'll also find a GPS locator, which I promptly offered to my three-armed pal Virginia so I could finally see her on the map like Kelvin.
The flashlight is a permanent addition to your inventory and can't be dropped. You'll find it near the knife to the left of the crafting space. When the flashlight runs out of its default batteries, you can replace them by "combining" the flashlight with a pack of batteries (found just above the crafting space, if you have any). The flashlight also has a dedicated shortcut key by default: L for "let there be light".