The wait for the Minecraft 1.19 (opens in new tab) update is nearly over. After keeping quiet about the timeline this year, Mojang has just announced that the Wild Update is arriving on June 7, just a week and a half away. I figured that the recent pre-release builds were a signal we'd be hearing about a specific date soon, but it's even earlier than I expected, which makes for a nice start of the summer surprise.
Mojang recaps the highlights for the 1.19 update over in its announcement blog post (opens in new tab). This marks the final destination for several Minecraft features that had gotten pushed off from last year. First announced in 2020's Minecraft Live, the giant and horrific Warden mobs and their Deep Dark biome homes were originally planned as part of the Caves & Cliffs update in 2021, which was then split into two updates, and then slipped further into the Wild Update.
They're coming at last and they sure won't be going anywhere now that they've got your scent. If you happen to have played around with the Wardens in the snapshot builds over the last couple months like I have, you may have noticed how relentless they are. These giant monsters with their glowing hearts and antennae will terrorize mobs and players that wander into their homes by listening for footsteps, sniffing them out, and chasing them down to do extreme damage with their sonic attacks. Also, the heartbeat noises they make while hunting me down are appropriately disconcerting.
The Wild Update is also a win for fans of building, with the new Mangrove trees, various Mangrove wood blocks, the froglights, and the ancient cities down below ground that I might just be inclined to try moving into. I have no doubt that everyone is going to make attempts at mangrove tree homes too.
We'll be able to dig into everything in the Wild Update when it launches on June 7th for both Java and Bedrock.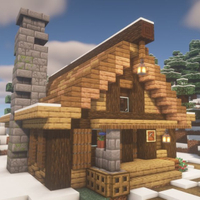 (opens in new tab)