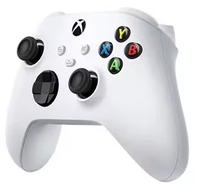 Microsoft Xbox Wireless controller | White | Wireless | AA batteries | $59.99 $39.99 at Lenovo (save $20)
Microsoft makes a mean controller that's tough to beat for the money. You can score a few color Xbox pads for less cash right now, and you'd be hard pressed to find a better controller for the same money. Maybe the DualSense, but depends which stick layout you prefer. The multi-colored versions are on offer at $45 right now, but you can get the plain black version for just $40.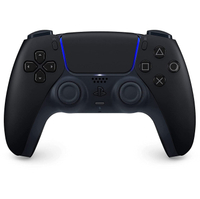 Sony DualSense Controller | Wireless | Built-in battery | USB-C charging | $69.99 $49.00 at Amazon (save $20.99)
The PlayStation 5 DualSense has a "you have to touch it to believe it" quality, thanks to its haptic motors and "Adaptive" triggers. The downside is that games need to be programmed to take advantage of them, and only a few do. However, Steam already offers full support for the controller, so it's relatively easy to plug in and use like any other gamepad.
Gone are the days when a good mouse and keyboard was all you needed for PC gaming; in 2023, a good gamepad is as vital a tool in your arsenal as your monitor or your sound system. The question is, which one should you get?
There are tons of different options out there these days, but it's pretty easy to narrow things down. In my experience there are no third party controllers out there that can compare to just the official Xbox and PS5 pads—everything else is either lower in quality, compares unfavourably in price, or is just covered in extra gimmicks you don't need.
The good news is, there are great deals this week on both of the official pads. For me, the Xbox One controller (currently $40 at BestBuy) is the slightly better pick—it's cheaper, feels better in the hands, and on PC it'll make your life easier because it's better supported by both Windows and most of the games.
That said, the PS5 DualSense controller (currently $49 on Amazon) is still a good pick if you prefer the design and feel, and symmetrical stick layout—it's a quality product and its bumpers and triggers are noticeably nicer and more durable.
Even if you want to splash out on a more premium option, I still wouldn't recommend going to third parties. For my money, the best top end controller you can get is the Xbox Elite—without a doubt it's really expensive for a gamepad, but it really is a lovely piece of kit, with loads of customisation options but more importantly just a lovely feel in the hands and a reassuringly solid construction. You can get the Elite Series 2 for $120 right now from Newegg, which isn't a huge discount but at least takes some of the sting out of it.