Call of Duty: Warzone 2 has launched this week, kicking off a new map, a new mode, and loads of new features for the CoD battle royale. Although Activision is still officially calling it "Warzone 2.0," don't be fooled. The new Warzone is in fact a new game that won't replace the original one, which will live on under a new name. The relationship between old and new—and Activision's 2.0 name—has made launch week feel a bit muddy, but we'll sort out all the dates and times you need to know right here.
The quick and dirty details you need to know about Warzone 2 are that it's still a battle royale but includes the new extraction-style Warzone 2 DMZ mode, the new map Al Mazrah, proximity chat, underwater combat, and a new gulag.
Here's what you need to know about Warzone 2's launch week and why Warzone is down for maintenance in the meantime:
When does Warzone 2 launch?
Call of Duty: Warzone 2 launched at 10 am PT on Wednesday, November 16. The original Warzone went down for maintenance two hours prior to that, so there was no Warzone at all for about two hours on November 16. Here's when Warzone 2 comes online:
10:00 am PT, November 16
1:00 pm ET, November 16
6:00 pm GMT, November 16
7:00 pm CET, November 16
5:00 am AEDT, November 17
Win more Warzone 2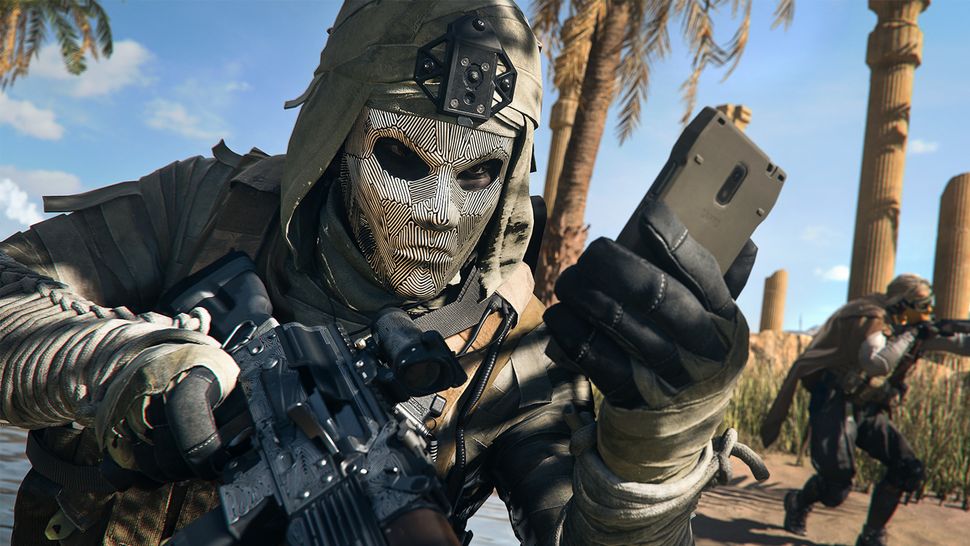 Warzone 2 loadouts: Best guns
Warzone 2 DMZ: New mode guide
Warzone 2 unhinged: Hectic BRs
Warzone 2 perks: Perk packages
Warzone 2 contracts: Turn it in
Warzone 2 cash: Make bank
Preloading for Warzone 2 has already begun as of Monday, November 14. You can start prepping for the launch by downloading it from Steam or Battle.net. Warzone 2 has its own page on Steam, but on Battle.net it's packaged alongside Modern Warfare 2. Together, they're a chunky 125GB download, but preloading just Warzone 2 from Steam was originally just 24GB, though it did have a launch day 16GB patch.
If you're a Modern Warfare 2 player on Battle.net looking to make room for Warzone 2, click the gear icon on the game's page and select "modify install" to uninstall parts of the game you're not playing (deleting co-op and campaign frees up around 30GB).
Why is Warzone down for maintenance?
Call of Duty: Warzone is down for maintenance until 10 am PT (6 pm GMT) on Monday, November 28 to make way for the launch of Warzone 2. It will return from maintenance on November 28 as Call of Duty: Warzone Caldera.
The original CoD: Warzone isn't going away permanently. Which is confusing, given that Activision has been officially referring to the new game as Warzone 2.0. But no, it isn't replacing the old one. The Warzone you've been playing up until now temporarily went offline on November 16 and, around ten days later, will come back under a new name: Warzone Caldera. All existing guns and cosmetics will persist in Caldera, though the Rebirth Island and Fortune's Keep maps will not be returning.