Unless you live in a studio apartment, or one of those "tiny houses," chances are there is a corner of your abode your wireless signal is failing to reach. While the ideal situation is to have the router positioned in a central location, it hardly helps when most setups have the ISP wiring entering through an external wall, putting both the modem and router on one side of the home. Multi-level dwellings also have their challenges as most routers can cover a single floor well, but the signal dwindles away on an upper floor or in the basement. Just like in other addictions, the first step of the "Twelve Step Process" is to admit that this is a problem that needs to be dealt with, and feel free to repeat, "Hi, my name is Xxxx; I have a Wi-Fi deadspot."
With some knowledge of networking, there are plenty of ways to solve these connection conundrums, including running Ethernet cable, leveraging existing coax with a MoCA adapter, upgrading the router, or turning to a Powerline kit. A current solution in vogue is to turn to a mesh router kit, which can blanket a home in Wi-Fi. However, this comes at a significant expense, and is overkill for many users, especially if the router is otherwise working fine.
Instead, you might consider adding an extender to the network, which can retransmit the signal from the router. The advantage of this approach is that the same router can be used. The disadvantage of a repeater is that traditionally the bandwidth gets cut in half by both receiving and transmitting on the same frequency. However, more modern extenders work around this issue by transmitting on one frequency, and receiving on another to avoid this loss of bandwidth.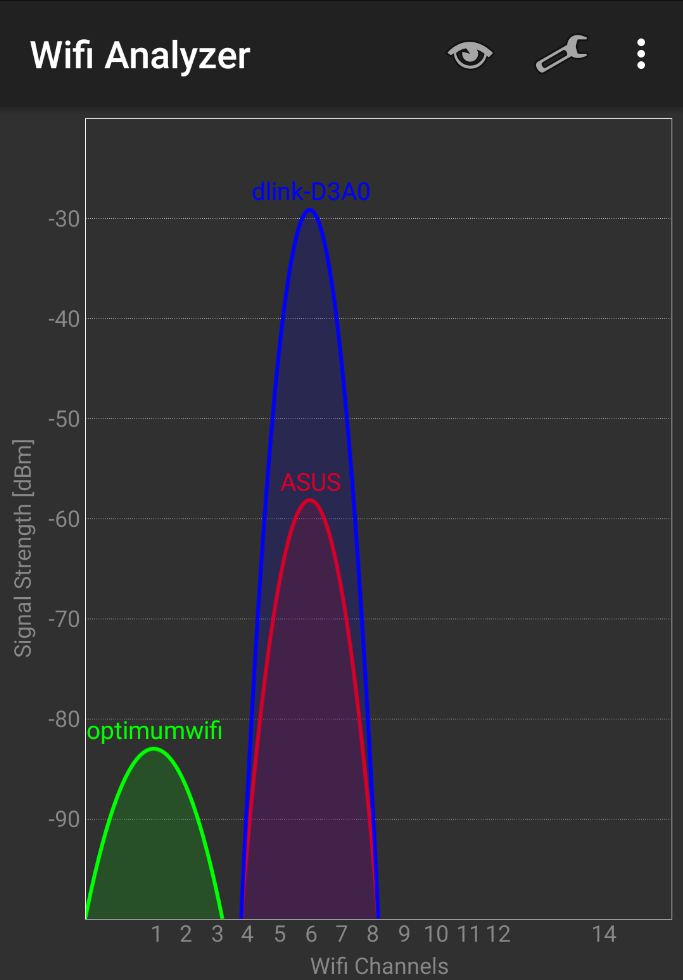 Using the popular Wi-Fi Analyzer app for the Android platform, the increase in signal strength that an extender offers can be demonstrated. The router's SSID is ASUS, and the extender's SSID is dlink-D3A0, which has a much stronger signal. Also note that both the router and the extender are transmitting on the same Wi-Fi channels, centered on Channel 6.
As we collected gear for this buying guide, we look at vendor websites, other roundups, and Amazon reviews to identify the products worth going hands on with, and in turn parting with your hard earned cash. Overall, network extenders have become a crowded market segment, with multiple devices sold from all the network vendors; most of this gear is not designed to optimize gaming, but rather range. We also choose to focus on more recent hardware offering potentially more stability and faster speeds.
By the way, if you're going to be gaming with a VPN check out , a site which will help you select your VPN based on exactly what you want. You can select between categories like "Downloading" and "Privacy," and find the best VPN available.
Features
Antennas: Some models use internal antenna designs for slimmer profiles, while other models feature external antennas for increased range and signal strength.
Integrated QoS: While quality of service has become important for router gaming performance, some models apply this traffic shaping further down the stream, and allow gaming, or video to given priority.
Compact vs. larger size: This is a choice based on the setup and space for the network. Some of the more compact designs fit neatly into an outlet to be unobtrusive. At the other end of the spectrum are devices that are sized like a router.
Backhaul: This refers to how the extender connects back to the router, which is further detailed below.
SSID: Some extenders get their own SSID, and when roaming between the router and extender this may require a manual reconnect to the stronger signal. Some better extenders can integrate better onto the network with a single SSID, and allow for smoother roaming. In fact, this kind of becomes a "Mesh lite" type of system, that is often easier to live with.
Placement feedback: Locating the extender is a critical step for optimal performance, as it needs a decent signal to both the router and the client to work. Some extenders provide feedback on this, whether by LED's on the device, or their software interface.
Backhaul Explained
A lot of the performance of the extender does come down to the backhaul. Extenders got a bad rap years ago when they debuted, when all they could do was repeat the 2.4 GHz signal, while cutting their bandwidth in half, earning the other name for this type of device- a repeater. This also made an extender the Wi-Fi solution of last resort, to be used only when there was literally no other solution to get the wireless signal to a location, and made a good argument to run some Ethernet cable.
With the current dual band routers that have both 2.4 GHz and 5 GHz frequencies, today's extenders can transmit on one frequency, while simultaneously receiving on the alternate frequency. This allows for the full bandwidth to be transmitted by the extender, and avoiding what we term "The bandwidth haircut." As an aside, this is akin to what most current mesh routers kits are doing these days, with many turning to tri-band solutions.