2017 was a great year for CPUs—some might even say there were too many to choose from. 2018 has started off at a slightly more stately pace, with AMD's new Ryzen 5 2400G and Ryzen 3 2200G APUs as the first new desktop parts. But April marks the arrival of AMD's second generation of Ryzen processors, promising improved clockspeeds. Intel also has a collection of new Coffee Lake parts, including the attractively priced Pentium Gold models, with new chipsets that will make the platform more affordable.
The best gaming PC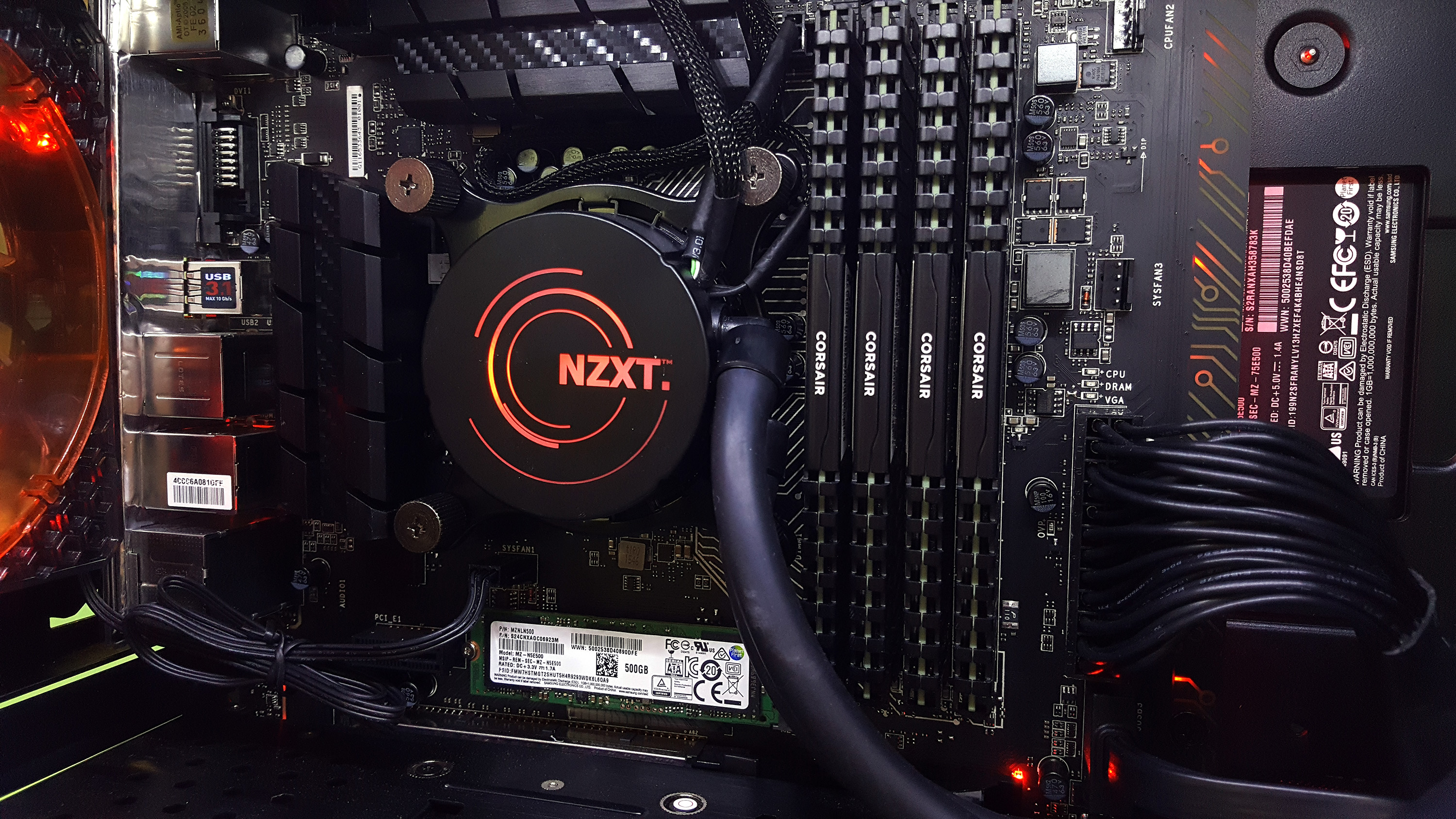 Need a full suite of components for a new gaming PC? Check out our complete build guide.
The CPU is no longer the most important component in your PC, particularly for gaming purposes—that would be the graphics card. For PC gaming, this is great news, as most of us can get by just fine with a moderate processor. Core counts, cache sizes, and clock speeds continue to improve as the years roll by, but chances are if you have a desktop built any time in the past five years, it can play most games. But if you're looking to build a high-end rig, don't neglect the CPU.
Today, the range of processors available from AMD and Intel is incredibly diverse. In 2017, AMD launched two new platforms, socket AM4 for Ryzen 7, Ryzen 5, and Ryzen 3, and socket TR4 for the mammoth Threadripper line. Intel launched Kaby Lake at the start of the year, then upgraded its enthusiast platform with X299 and Skylake-X CPUs including the 10-core i9-7900X and the 18-core i9-7980XE. But most gamers will be best served by the new Coffee Lake mainstream CPUs, the i7-8700K and the i5-8400.
Do you absolutely have to have one of the latest processors from either company? Of course not, and many gamers are still happily running CPUs that are several generations out of date. But for any new gaming PC build, there's little reason to buy older hardware, and we've updated our picks accordingly.
Remember that you don't have to buy the most expensive processor around to have a great gaming experience. Today's desktop processors can handle just about any game you throw at them, and many can be overclocked to improve performance (at the cost of increased power, heat, and potentially noise). We've researched and tested all the latest CPUs, along with looking at previous generations, and these are the ones worth putting in your next gaming rig (and a few additional thoughts for non-gaming purposes, naturally).