Those of you in the market for a new monitor may already be aware of the almighty AW3423DWF, an OLED ultrawide that continues to sit at the top of gaming monitor recommendation lists including our very own best gaming monitor guide. Given its continued success it's no surprise that Alienware are looking to take advantage of that momentum and add more QD-OLED monitors to the range, and it looks like they've teased just that in a recent livestream at TwitchCon 2023.
According to Wccftech, the first of these monitors is called the AQ322QF and is a 32-inch curved 4K QD-OLED display with a 240Hz refresh rate and a three-year burn-in warranty. It shares the now-familiar Alienware black and white aesthetic with its cousins, while also featuring AMD Freesync Premium support for a super-smooth gameplay experience. We've already seen a 32-inch 240hz 4k display crop up in an Asus monitor at Gamescom this year, so it's likely to be the same panel used here.
The second may be of most interest to competitive gamers, as Alienware are calling it the "World's first 360Hz QD-OLED display". It's called the AW2725DF, and while its flat panel may be on the smaller side at 27-inches, Alienware say they've designed the stand so you can get close up to the screen and appreciate all its 1440p high-refresh rate goodness. This display also benefits from Alienware's three-year burn-in protection..
Full specifications and prices will be revealed at CES 2024, but in the meantime these look like two solid options for those looking to get in on the QD-OLED goodness without committing to the desk-dominating behemoth that is an ultrawide. Alienware seems keen to highlight the 3-year warranty support on both these new displays, likely as an attempt to mitigate one of the biggest concerns about buying into OLED tech. Namely, the fear of waking up one morning and realising your fancy new monitor has the dreaded ghost of something you played heavily the night before.
Screen queens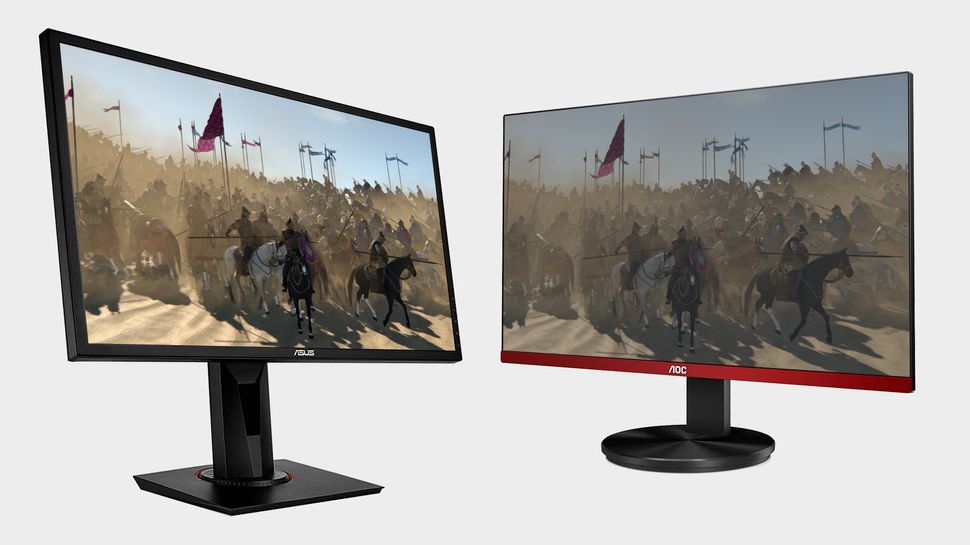 Best gaming monitor: Pixel-perfect panels for your PC.
Best high refresh rate monitor: Screaming quick.
Best 4K monitor for gaming: When only high-res will do.
Best 4K TV for gaming: Big-screen 4K gaming.
When Jeremy wrote his AW3423DWF review in May of this year he found it to be, in his own words, "absolutely farking fabulous", and those who have seen one in person will likely be inclined to agree. Alienware certainly seems to be making a commitment here towards QD-OLED technology, and now that high-refresh rate panels are starting to be manufactured in gamer-friendly sizes, we expect to see a push to market of all kinds of different display formats from various manufacturers in an attempt to see what sticks.
It's an exciting time to be in the market for a new monitor, and if these new panels are anything to go by, this may be just the beginning of an OLED display dominance yet to come.