Noctua had expected to release its next-gen 140mm fans by the end of 2022, however, that's come and gone. Today, the PC cooling company famed for its brown colour palette has said we'll have to wait quite a bit longer for these next-gen units. Almost a year, in fact.
In a statement, the company noted that it had run into an "unexpected production level issue" that it had to investigate. It says due to this, it needs to rerun the accelerated lifetime tests that it usually would to make sure its products, which are known for being very high quality, remain as such. These tests can take several months.
With all that factored in, Noctua expects its next-gen 140mm fans to launch sometime in Q4, 2023.
What this means is that the products relying on this next-gen fan for their own upgraded versions, namely the new NH-D15 air cooler, will also be delayed as a result. You can scope out the updated roadmap over on Noctua's website (opens in new tab).
The NH D15 is one of my personal favourite air coolers in its existing design, though it is a shame to see that pushed back. That said, I'd much rather a company was upfront and honest about this stuff as Noctua has been here, and ultimately it has that good reputation for a reason—the same reason why we ranked the Noctua NF-S12B redux-1200 fans as the all-round best PC fans (opens in new tab)—Noctua's stuff lasts a lifetime.
Ultimately you do have plenty of other options in the fan world. There are some great current-gen 140mm fans (opens in new tab) from Noctua, but also recent additions from Be Quiet! (opens in new tab) and firm favourites from Corsair (opens in new tab).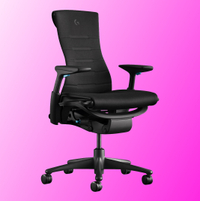 (opens in new tab)